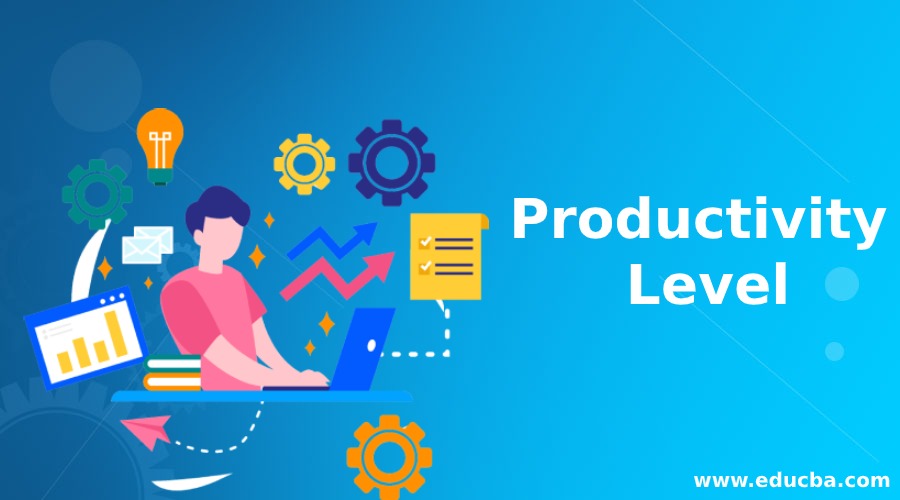 Personal & Office Productivity Tools
A successful business/ organization is built on the efforts and collaboration of its team members and employees. That is why it is important to ensure a high productivity level in the workplace. Productivity level can be defined as the manner in which a company transforms its resources into products, thereby creating a better standard of living. An organization that is characterized by a good productivity level makes smart choices, enhances investment, invests in good and smart technologies, thereby helping to retain talent, skill, and capital in an effective manner. This in turn also creates healthy and happy employees, who in reality are the foundation for future success, growth, and progress of any profitable organization.
Image source: pixabay.com
Productivity tools in offices are therefore something that the top management of any organization has to continually focus on because when productivity is affected it can have disastrous consequences for the overall growth and progress of the organization. In this article, we will focus on some of the best office productivity tools, so that employees can work better and smarter, and in that process ensure maximum productivity level and growth.
Type of Productivity Tools for Freelancers Marketing Professional
Below are the types of productive tools mentioned:
Dropbox
A powerful cloud storage device, Dropbox allows you to create a special folder on your system, which then can be accessed on any computer/laptop. In addition, the files that you add to Dropbox can even be accessed on the website of Dropbox or through mobile apps installed on your phone. This means that users can share documents, photos, videos, and music across laptops, just by installing Dropbox on their system. Dropbox also allows users to share this content with non-Dropbox users as well. Another feature of Dropbox is that by using a Scan2Docx document scanner, users can synchronize their documents to their account, allowing them to access it freely using the internet, at any time/place. This is effective especially for a mid-level organization that wants different people to access documents in a simple and easy manner. Dropbox is available on computers/laptops and on multiple mobile operating systems like Android, iOS, Windows phone, and Blackberry OS. Due to easy use and limited free usage, Dropbox has literally ended the usage of portable USB sticks.
Google Docs
A free, web-based software office suite, created within the Google Drive service, it allows users to create and edit documents, sheets, and slides. In addition to creating new documents, it allows multiple users to edit and collaborate on the same, in real-time. As Google provides apps that are highly secure and reliable, Google Docs is perfect for employees who want to share their documents without having to fear data loss. In addition, a simple invite means that multiple employees can create, share and edit the same document in a comfortable and secure manner. Another important feature of Google Docs is that it allows users to scan documents using a scanner and edit them directly in the app and share with anyone they wish to.
Evernote
A practical note-taking application, Evernote is a cross-platform that is designed mainly for note-taking, organizing, and archiving. This app allows users to create notes which can vary from a piece of formatted text, a webpage, a photograph, a handwritten note, or a voice memo. Ideal for individuals who are extremely busy, Evernote can be installed on laptops and mobile phones. It has mobile applications across devices like Android, Apple iOS, and Windows, Evernote allows users to access notes in an uncomplicated manner.
Wunderlist
A cloud office-based task management app Wunderlist allows users to manage tasks from a tablet, computer, and phone. Using the app, users can categorize tasks into separate groups, set reminders for important projects, and synchronize all data across different devices. In addition to creating notes and adding comments to each section, users can easily share this information with their colleagues and co-workers.
Nanny
A simple plugin designed by Google Chrome, it allows users to block social media sites like Facebook and Youtube so that work distraction is kept at the minimum. This app allows users to decide the time frame in which they block these channels, even if the system shuts down in between. Installing this app enhances the productivity level as it allows you to concentrate on the task at hand, without any unwanted distraction.
Pidgin
Formerly named Gaim, Pidgin is a free and open-source multi-platform instant messaging platform that allows users to log into various platforms at the same time. This app allows users to combine various accounts like Facebook Chat, Google Talk, Yahoo Messenger, and MSN messenger into a single window. This can be effective for employees who want to interact with clients/co-workers, despite using different social chat mediums platforms.
Foxit Reader
A free multilingual PDF tool that can create, view, edit, digitally sign, and print files Foxit is a great app that can be highly useful to improve productivity level as it allows you to perform a range of functions in a simple and effective manner. In addition, the Windows version of the app allows users to annotate and save unfinished PDF forms, import/export, convert to text, and highlight portions of PDF as well.
Buffer
A software application, Buffer is ideal to manage social networks like Twitter, Facebook, and LinkedIn. This is an application that allows users to schedule posts on these platforms. This app has both a basic and paid plan; and as the features of the paid plan are better, it is best that organizations invest in a paid plan. The cost of the Buffer plan for business differs depending on the requirement and size of the brand/ organization. As this app automatically publishes posts, it can help employees to focus on their main job, without worrying about social media postings on their page.
Alfred
If your organization is using Apple systems, and Alfred app is something that you must consider installing in your system. Though it is free in nature, an optional upgrade called Powerpack is available to the users as well. By choosing a set of shortcuts, Alfred allows users to find and launch applications in a fast manner. The Powerpack option allows you a host of other navigation functions and useful extensions.
Trello
Having a variety of work and personal uses like software project management, school bulletin boards, lesson planning, and office case projects, Trello allows teams to collaborate in an effective manner. It is like a giant whiteboard for employees of a particular organization who can use it to share ideas, gather ideas, and distribute workloads.
iA Writer
A minimalist text editor for Apple systems, iA Writer helps users to focus on distraction-free writing. This app is characterized by a typical layout that is called writing typography. As it does not have any preferences, it is ideal for those who want to concentrate on the job of writing without any additional distractions. This app is perfect for writers and helps them to boost their productivity level by removing any disturbances in the process of writing.
Soulver
Another app that can help you boost your productivity level is solved which is much faster than the spreadsheet and relatively faster than a calculator. This tool is ideal for people who have to deal with a lot of numbers in their office. The best part of this tool is that users can type their problems and find the answer without the fuss of any extra formulas. From currencies to stocks to conversions, this app will help you deal with numbers in a fast and simple manner.
Freshbooks
A cloud-based accounting and invoking system, the Freshbooks tool is ideal for freelancers and consultants as it provides you an easy way to track work hours, income, and expenses. Freelancers, as well as small organizations, can use this tool to track invoices to their clients, thereby ensuring better time management and faster service. The tool allows you to send the invoice to the client through the mail and when the clients receive your mail, they can with your permission even pay you online through credit cards or PayPal platforms.
<Rapportive
A LinkedIn tool, rapportive is a tool that allows you to create genuine and authentic connections. It integrates with the Gmail account of the user and allows them to see the photo of the contact, LinkedIn profile, common connections, and interests, thereby allowing them to network with people of a particular industry. An effective way of networking with the help of Gmail, a free add-on is also available for Firefox and Chrome users.
Podium
A web-based platform, Podio allows individuals to organize various elements of an office like team communication and data management. It allows you to keep team members in the loop and connect with them on individual projects.
Asana
Available both as a web and mobile application, Asana has been designed to help employees of an organization to track their works in an effective fashion. The tool is designed to help the team improve their collaboration while at the same time manage their projects and tasks without the help of emails. Using this tool, employees can create workspaces that contain projects and tasks. The employees can then add their own notes, comments, and tags to each task which will automatically get updated to all the members of the team. This tool is also available on Android devices.
Hootsuite
A social media management system for brands, the Hootsuite tool allows easy management of Facebook, Google+ Twitter content. This tool allows users organizations to manage social media through one dashboard, thereby making it easier to schedule posts, delegate assignments to other members, measure performance among other functionalities.
Rescue Time
Social media can sometimes turn to be the biggest distraction for anyone and that is why Rescue Time is the perfect tool to help you deal with it. With a range of advanced features, this tool tracks the websites and programs that you frequent during the day. An incredible tool to boost productivity level, it not only shows you the manner in which you spend your time but also the most/worst productive days of the week. In addition, the premium package has a host of features that will help take your productivity level to the next level.
While the above list of office productivity tools can help you manage your time and productivity level, here are some simple tips that can help you in the task as well.
Learn the shortcut keys of your system: If you have to use tools like Word or Photoshop on a regular basis, it goes a long way to help learn the shortcut tools related to them. They will help you save a lot of time effectively and successfully.
The importance of a fast and clean computer can never be undermined: In an office, your system stays on for more than seven hours and in most probability, your desktop will be filled with innumerable items. It is a good idea to clean up things once in a while as a faster computer will help you achieve things in a quicker manner. Also, don't forget to switch off your system before leaving for the day because this will help your system to perform better in the long run.
Make lists: Though there are many amazing tools available in the digital world, nothing can beat the effectiveness of writing a list and crossing them out, post achieving them. Not everything about your work has to be digitalized, sometimes making a list in your diary is just as effective and helpful.
Be realistic about managing your time: It is difficult to be productive at all times of the day, so it is important to manage time in an effective fashion. Manage your time in such a manner that you are able to perform all your duties while at the same time get enough breaks to rejuvenate your mind and body.
Productivity level is something that affects every organization and that is why it is important that individuals use every tool in their pocket so that they can achieve their goals in a systematic manner while at the same time grow in a positive manner, both in a professional and personal manner.
Recommended Articles
Here are some articles that will help you to get more detail about the productivity level so just go through the link.