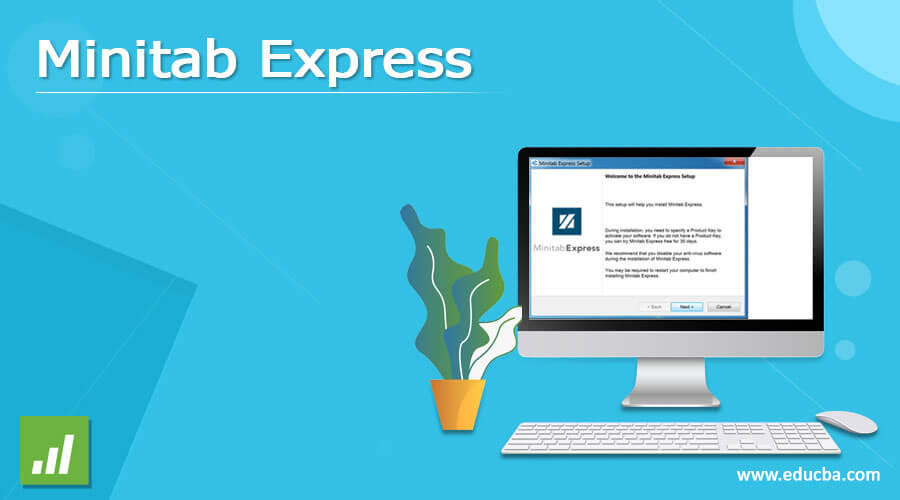 What is Minitab Express?
Minitab Express is introduced as a statistical software application which was scripted particularly for introductory STAT courses. This is mandatory software designed for STAT 200 online. But it would not be suitable using it with the graduate level type statistics courses.
This software is available for both the PC and Mac computing environments. One can view the recent updates and info about Minitab Express visiting the Department of Statistics Statistical Software web page.
This is designed for the Mac OS users, which is a lightweight as well as spontaneous statistics package permitting to implementation a variety of Minitab tools available to Mac users on their Mac for preliminary statistics native.
Using Minitab express
Students need to access several statistical software packages for many courses length. It is essential to check the course syllabus to find out which application is required. Some licenses are obtainable from the websites of company directly. Even, a few software can be accessed via the Software at Penn State available at the educationally discounted prices.
The official site link for Minitab Express is: https://www.minitab.com/en-us/products/minitab//
There are a few technical requirements such as this software operates on Chrome, Safari or Chromium Edge and Firefox is not supported at this time, OS- Windows 10, Processor- Intel Pentium 4 or even AMD Athlon Dual Core having SSE2 technology, Hard Disk Space is 2GB, Screen Resolution: 1024*768 or maybe higher, internet connection with active at least one network interface card, other additional requirements can be Microsoft Visual C++ Redistributables for Visual Studio 2019 which will be installed at the application software setup time. While the memory recommendations are dependent on the data size.
Minitab Express software is available online by means of Software at Penn State / OnTheHub.
You can find quick tutorial on Minitab Express software on this link: Introduction to Minitab.
Student Minitab Express
Students or any users can obtain a copy of Minitab Express software that is accessible via the Minitab Express website and also via a number of vendors. The license is available either for 6 months or 12 months of duration. You need to unzip the Minitab installer archive and run the setup file.
The Minitab Express is accessible today via both cloud-enabled web app and desktop, where the statistical software is obtainable from anywhere available on almost any device which includes Mac and PC both computers. The students have ease to log in and continue their Minitab lessons from home or whether present in the class or being halfway around the globe.
Minitab software contains complete tools and assets required to help students in teaching from beginner level to advance one expertise and also creating dominant ones in visualization and data analysis.
Minitab is intended as a user-friendly and natural interface type keeping learning in mind, which balances primary textbooks plus includes an aware worksheet appearance and feel.
In Minitab Express, students learn to recognize correlations, distributions, missing values, outliers and so on. After this, they can effortlessly demonstrate their discoveries by having a range of charts and graphs.
Here, both students and instructors alike are able to access expert collection of free resources comprising instructional videos, lesson plans, real-life illustrations, concise overviews, etc.
Thus, Minitab helps students to formulate for the data-driven globe forward.
Minitab Express Installation
We have two ways to install the Minitab Express either on the system directly or on the web described as follows:
Minitab Express installation on Windows:
The license file of Minitab Express 2021-22 should be downloaded. This can be available on the online order page of confirmation, i.e. under the link of Download Software.
From the page CU Software Minitab, download the installer archive named Minitab 20.3.0 having name of the file as Minitab20-3-0-Win64.zip.
On the installer right click it and select Extract ALL option following the location selection for saving it. It is recommended to save on Desktop by creating a new folder named Minitab.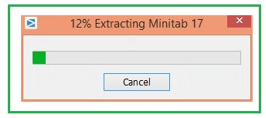 Go to the folder, double-click the setup file.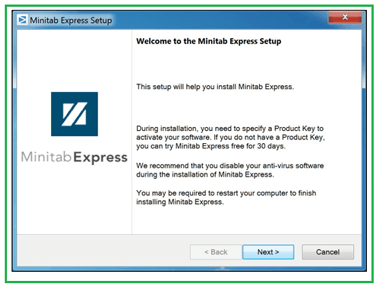 Until it is asked for "How do you want to activate the software", agree for the option of default installer.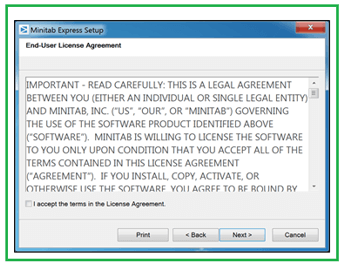 For the window of Select a licensing method, follow Sign In and then click on Next. If asked for a product key, then submit it.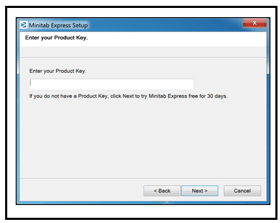 Again, click Next on the window of the Destination folder. The default installation location should not be modified.
Click Install, on the window of Ready to Install Minitab. After installer executes to completion, then a message of Completed Minitab Setup is viewed.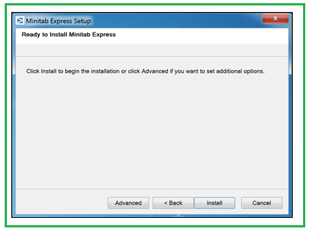 Clicking on Finish, now this statistical software Minitab is ready to use by activating license and creating a shortcut on the desktop.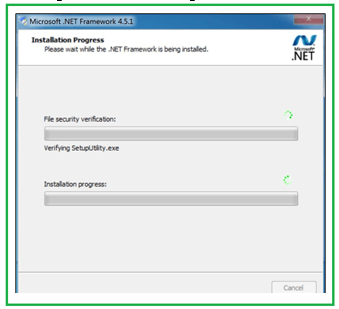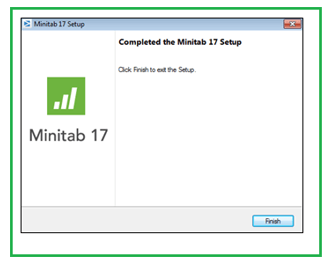 2. Minitab Express installation on Web
a. Connecting to a software server
Choose Map Network Drive option by clicking right once on This PC or My Computer option.
Choose S for the drive letter
Insert \\netspace.your-network-address\shared\software for the folder. It should be noted that the slashes go in this \\ direction and not in this //direction.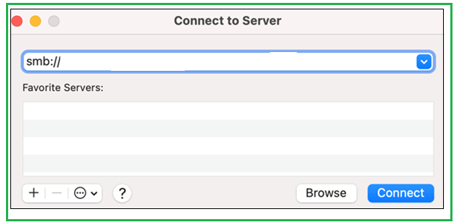 For Connect using different credentials option check the box for it.
Click Finish, after that you will see a dialog box appearing in popup to enter Inter-Network credentials.
Now, write the User name in the field as WC\wXXXXXXXX, substituting it with your own Net w ID. It should be noted that the slashes go in this \ direction and not in this / direction.
Enter the email password in the field named Password.
Choose OK then proceeds to Finish.
Again, you need to click doubly on the folder Minitab Express.
Also, click doubly on the folder PC.
Installing the software:
Double click for software installation on the file.
Popups should be responded which ask to authorize for developing this change.
All default choices should be taken and the license agreement should be accepted.
You will find the below details in the Information window of Minitab License Manager:
License server: min. your-network-address
Place a check next to Specify Port1
Port number: 1000 (for eg)
Finish should be clicked when done.
b. Installing the updates:
Start the software Minitab Express
Select Help from the file
Select the Check for updates option and perform the latest update
Minitab Express should be closed
Register:
Again, open the Minitab Express
Via Net email address register, it.
All complete!
Conclusion
Minitab Express has been a foremost software as it is implemented by more than 4000 universities and colleges universally being a choice working in their programs related to statistical learning in higher education field.
Even Minitab can be an ideal one assisting to prepare for Advanced Placement exams to younger students plus to sharpen skills in Common Core and STEM topics.
Recommended Articles
This is a guide to Minitab Express. Here we discuss the What is Minitab Express, and how to use, Minitab Express Install. You may also have a look at the following articles to learn more –