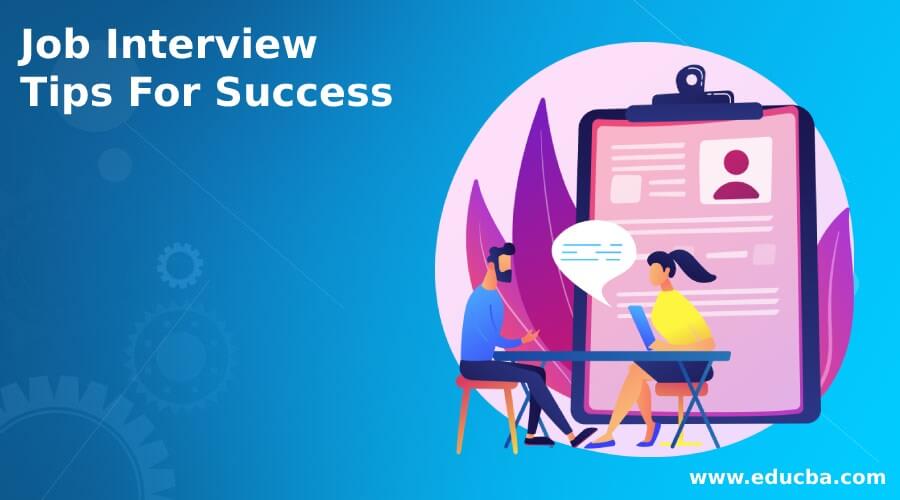 Job Interview Tips For Success
Welcome to eduCBA exclusive Job Interview tips for success
We are here to provide you with excellent Job Interview tips for success which will help you to crack an interview
So lets start…………
As a Fresher you need to understand that you will get your first break only if you are patient and confident.
Following are some important a Job Interview tips for success
a) Keep yourself updated with the latest news and current affairs. (Read the newspapers)
b) Keep yourself updated on Industry trends, Requirements (what industry expects from you)
c) Spent time to prepare your Resume.
d) Do mock interviews with friends and relatives
Last but not least remember it's only YOU who can help yourself and the first step towards achieving this should be YOURS!
Investment bankers perform a wide range of finance-oriented functions. They control the issuance of stock and oversee its sale to the public (IPO). They analyze the probability of success of a single stock or a whole area of public companies. They also recommend and execute merger strategies (M&A Accretion/Dilution), as well as the buy and sell bonds. Because of such a wide range of tasks, investment bankers should not limit their education to a single major of study.
Searching for a career in Investment Banking can be very painful as the opportunities are very limited and may knock only once! Many times we note that our resume is not shortlisted even after completing MBA in Finance. We studied and surveyed prominent investment banks and we note that they look forward to the below mentioned 5 keywords for getting a shortlist for the interview rounds –
Excel / VBAs & Macros –An Investment Banker spends around 10-12 hours a day working on excel doing financial modeling, valuations, and financial statement analysis. Additionally, they are masters in Graphs & Charts. Additionally, they look forward to automating a lot of tasks using VBAs & Macros
Financial Modeling – Financial Modeling includes professionally forecasting future financial statements like Income Statements, Balance Sheets & Cash Flows. This is the core skill set of Investment Banking. As a student, we should not learn just the theory of financial modeling, however, we should apply the financial forecasting methodology on a LIVE COMPANY.
PitchBook – Pitch books are developed and presented to a potential client to win an engagement. As a future investment banker, be ready to spend countless hours developing pitch books, especially if you are in an industry group.
Components of a pitch book may include:
Market or Industry Overview
Overview of Potential Client
Valuation Section
Applicable Tombstones
Transaction Team Biographies
M&A Deal Summary
Mergers & Acquisition – accretion/dilution analysis – Investment Bankers are primarily involved as advisory functions for Valuations, regulatory frameworks, initiations, etc. M&A focuses more on M&A Process, Cash flow available for strategic purposes, Cash and stock mix for deal financing, and Accretion/ dilution analysis.
IPO Modeling- Investment Bankers help raise companies to raise funds from secondary markets. Hence, they should be aware of IPO Procedures and processes.
Please do ensure that all of you include the above keywords for maximizing your chances of making an Investment Banking career.
Recommended Articles
This has been a guide to the Job Interview tips for success which are easy to remember. This post is a complete heads-up on Job interview tips for success so that we can easily crack the interview and become successful. Here are some articles that will help you to get more detail about the Job Interview tips for success so just go through the link.