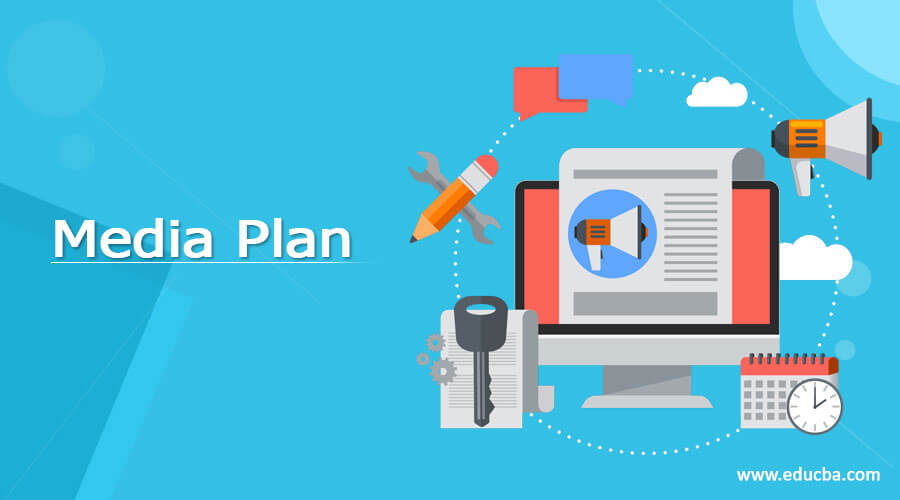 What is Media Plan?
When you are in a process of introducing a new product in the market you need to plan its advertising process. This part of promotion or advertising is also known as media planning process.
Media planning is nothing else but making a decision of choosing the right way of putting your message across the target audience. The message of introducing, the new product to your existing customer and also to target new prospect customers needs to be done correctly in order to make it extremely effective.
Yes the main hit of advertising is having the right content; however putting the right content across through the right medium to target the right audience is the main motive of marketing and promotions.
Media plan is mostly outsourced, so these media planners chose an important source of media platform to promote or advertise a clients or an organizations brand or their products and services.
The main jobs of a media planner is to chose, not just choose, effectively chose the best options of media to attain the objectives of the marketing campaigns of the organization.
During the process of media plan a few questions need to be answered.
What are the target audiences?
What types of media can reach out to how many target audiences?
What media should be used to place the ad that is what ad vehicles need to be used to effectively reach out to the audiences?
What should be the frequency of the ad placed in various ad vehicles?
What should be the budget that needs to be spent on each ad vehicle?
Marketing has budget constrains for every organizations. Advertising for promoting goods and services of an organization is mandatory in any competitive market.
Advertising and spending big sums for promoting products and services is easier for bigger organizations; however it is not easy for smaller companies to spend a lot on advertising, as advertising though media does cost a lot.
Smaller companies having smaller budgets and lesser knowledge about advertising, find advertising close to impossible. Well budget constraints can defiantly not help you advertising on the TV, the radio, national news papers and magazines or billboards.
Try using local newspapers with limited reach, local magazines even in local language is just perfect, cheaper or no cost social media to reach out to lesser audience, yet targeting audiences to spread awareness.
Choosing the right media plan will help you advertise through the right ad vehicle to convey your message to your target audience very effectively. Well, media plan is a process and it is successful only if it is planned well.
Of course social media planning needs a lot of analyzes, objectives, strategies to be implemented in order to get the right output. The motive needs to be achieved.
The motive of marketing always is to create a need of the product and service amongst the target audience through effective content. And that is not it, the content needs to be displayed and flashed through the correct ad vehicle within the given budget in order to maximize profits and avoid losses.
Process of building an effective media plan
Look at the process of building an effective media plan noted below:
To chose the correct media plan vehicle to promote a product and service you need to make sure you do
1. Market Analyses
Before you enter the market with a new product or service you definitely research about the market, the types of audience in the set or given market, their description, their preferences, etc.
What is important is to know the market or analysis the market before you introduce a product or a service in that market. In short you will analyze the market. Once you analyze the market you will know how to create awareness amongst your target audiences.
A market analysis is the 1st and the most important step of social media planning for advertising because it is important to know the market before you know how to advertise and what to advertise and what will effectively grab your target audiences attention.
2. Create an effective media objective
Your main objective will be to reach out and create awareness about tour products and services amongst your target audiences in order to increase your sales and profitability within a limited budget.
Remember that your media objective is very important as it is the goal of your media plan. Your goal should answer the following questions.
How many audiences should your media vehicle reach out to?
How frequently should you flash your ads?
How and how much should the ad circulate to be effective enough to meet your promotion and sales expectations?
What should be your advertising cost?
How much should you spend on what media vehicle?
Do not forget your goals that are your media objective needs to be appropriate to attain the correct profitability by spending as less as you can. It is only about promoting correcting.
3. List down marketing issues
In different stages of business right from production to selling and then servicing you might face huddles. Some huddles might be huge some small; however every problem has solutions and not one may be more than one.
All you need to do is chose the correct solution and implement it. Like other stages even in marketing you will face issues or problems. List down all the issues you can come across as you promote your product and services in the market.
Look for solutions, you can solve these problems and huddles through a number of ways; however the motive is to get the right and the most effective solution.
4. Strategize
Once you have an answer to all your questions and solutions to all your problems you now have a better understanding of the market, your target audience, their likes and dislikes and how to influence them.
Now you need to list down the media plan or ad vehicles and the cost involved in utilizing their services. Bases the cost involved and your budget you can select the media vehicle you would want to chose to promote or advertise your products and services.
These media plan options can be the television, the radio, the news paper, interactive media platform, magazines, digital media, etc. Chose the media bases the set media objective; remember that is your goal. Your ad vehicle should be able to meet your social media planning goal.
You should be able to differentiate
Which option reaches the maximum audiences especially you target audience?
How many times will your target audience be able to view it?
Most importantly does the media vehicle fit into your set budget or advertising cost?
5. Your media vehicle should be able to do the following
You have a set number of audiences or a certain percentage of audiences you would want to focus on. Your media vehicle should be able to reach out to that number or that percentage of people. The reaching out can be reaching out to individuals or homes and families in a specified period of time.
Flashing an advertisement once or twice will not be enough, right? In order to create awareness you need to have the ad flashing and exposing to your target audiences time to time.
You need to know as to how many times the media vehicle flashes your ad, the average of flashes in a day or a set period, is it exposed to your target audiences or individuals? etc.
Averagely for a consumer to realize and take action it takes the ad to be exposed to him more than 3 times. Hence considering and knowing the frequency is important.
Cost per thousand customers
You have a set budget for advertising your products and services, however spending the money and not knowing how many audiences does the ad vehicle reach out to is not the right way of budgeting.
For example if a news paper is circulated to 50000 people you can divide your advertising cost by 50000 to understand how much are you spending to make your ads reach per thousand audiences, you will never know who can be your next prospect customer.
Remember advertising cost divided by how many thousand audiences will give you cost spent per thousand.
Impact that it will create
Is the medium or the ad vehicle making enough sense, does it give the content complete opportunity to make sense? Is the advertise visible and audible clearly? Is the quality of the graphics and designs appropriate? Is the quality of production good? The quality of the content and the other aspects need to be checked and scrutinized in order to make sure it is understandable and appealing enough for the audience.
Your aim is to reach out to most of your prospect audience. Now this is true that anyone can be your next prospect customer, however how many and who can be your most logical prospect, and up to what degree can you select to target your logical prospect audiences.
Degree of selection can save your cost of advertisement, because you can focus on your prospects.
6. Implement your strategies
Now that everything is set and all questions are answered you need to implement your media planning. Now is The 7 Best Social Media Channels for Business (Marketing)the time you buy the media. Buying media is buying a space in the media selected by you to promote your ads.
This process includes committing to the provider of media by submitting the advertisement and paying the advertising bills. When you see all your hard work coming together you will be extremely excited and relieved at the same time.
As it has finally paid off for now promotion and advertising your products and services is now going to fetch you the results in terms of increasing sales and profitability.
7. Evaluate the results
After you reach the stage of implementing you need to now sit down and wait for the results. These results can be in the form of sales and profits like mentioned earlier, however is it meeting your expectations, was the effort put in enough and were your analyses correct? You are aware of your media plan objectives and your media goals.
You need to understand if you were successful in meeting your goals and your objectives. Were your strategies successful if this media plan of yours works out well it will help you determine your other media plans.
8. Follow up and continue promoting
Promoting a product and a service at is launch for introducing to public and then not promoting increase its sales or publicizing it is not correct.
You would defiantly want to reach out to your target audiences in different ways and discontinuing promotions of your goods and services is wasting all the efforts you put in to understand the market and promote accordingly.
Make sure you are in touch with your customers and know them better as you deal with them. Knowing your audiences better will help you promote and expose yourself with your goods and services better that you promoted before.
Keep the promotions on, keep the advertisements going, do not stop researching the market, your customer and the changes you have seen and experienced. This will save on your effort of redoing the market research.
Keep the follow ups on and continue to promote your goods and services to get more and more exposure in order to gain better publicity and more business.
Conclusion
Knowing the market and marketing accordingly is extremely important to be successful in your business. You will be able to sell better only if your products and services have better exposure to your target audiences.
Yes content is the most important part of advertising however choosing the right ad vehicle is also very important, because only the right ad vehicle can help you gain success in promoting your products and services effectively by reaching out to your target audiences.
Target audiences can be your existing and prospect or logical prospect customers.
Recommended Articles
Here are some articles that will help you to get more detail about the Media Plan so just go through the link