What is the Honing Process?
Falling under the category of the abrasive machining process, honing is the process of eliminating markings and roughness left on a job by cutting instruments to make it the right size. Manufacturers use honing machines to produce internal combustion engines, air-bearing spindles, and cylinder and gear finishing.
Various types of hones apply one or more abrasive stones that press against the area being worked on. For sharpening, individuals use special honing attachments. Manufacturers create honing stones using aluminum oxide, silicon carbide, or diamond dust, depending on the metal they work on. Honing stones come in various sizes and forms, including round, square, and triangular.
Why use Honing?
People employ honing as a low-cost machining process for the following reasons:
The honing technique removes stocks quickly.
Bore tolerance and bore polishing are two applications of this tool.
People use honing to polish bores on practically any material, including sprayed coatings, CGI, and ceramics.
Working Principle of Honing Machines
To hone, one attaches abrasive stones, either bonded or loose, to a holder. The abrasive stones are then reciprocated across the component's surface, removing material to achieve the required shape and finish.
Because of its ability to achieve high degrees of accuracy and a smooth surface finish, honing is commonly employed for precision machining surfaces with complicated geometries.
3 Basic Operations Done by Honing
A stock removal operation removes ruptured metal and reaches a base metal.
Second, We create a finished pattern to ensure optimal lubricating conditions by providing the best surface possible.
Third, honing ensures that the cylinder surface is perfectly straight, round, and of the correct size.
Types of Honing Process
Manual Honing: In this form of honing, you move the workpiece back and forth manually while the hone turns constantly. This method is rarely employed in any manufacturing industry nowadays.
Machine Honing: In a machine honing operation, the hone integrates rotary and reciprocating motion and decreases manual intervention. One can categorize this process into various types based on the type of machine.
Types of Honing Machines
#1 Horizontal Honing Machine
The horizontal honing machine efficiently produces longer-size tasks. The machine has a horizontal axis and a honing tool. The table rotates the workpiece back and forth on some machines.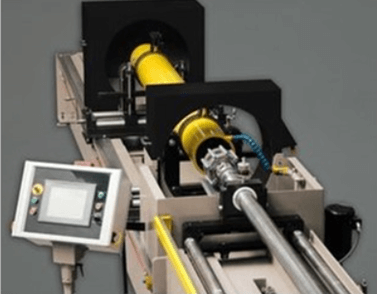 (Image Credit:- Pixabay)
The hone spins about its axis and oscillates gently, which can be mechanically or hydraulically controlled. A honing tool mounted on a travel head rotates and moves simultaneously in certain situations.
The machine positions the workpiece horizontally and rotates it around its axis. Machining extremely lengthy workpieces require a gauge to determine the proper size, making it ideal.
#2 Vertical Honing Machine
The tool and the workpiece are both positioned vertically in this method of machining. These machines come in a variety of spindle configurations.
The tool revolves while the workpiece remains motionless. Fixtures are in place to precisely position the workpiece. Modern machinery uses hydraulic drives to control tools and workpieces.
Vertical honing machines are typically used for modest operations. In comparison to horizontal honing machines, these machines are more commonly utilized.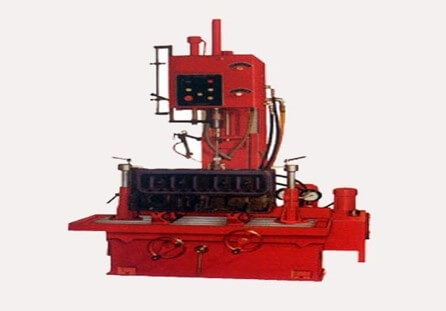 (Image Credit: Vertical Honing Machine)
Advantages and Disadvantages
Advantages:
High levels of repeatability and accuracy.
High precision in producing complicated geometries.
Low cost and quick turnaround times.
Disadvantages
Limited machining capacity.
Longer setup periods than other techniques.
Noise and dustiness.
Applications of Honing Machines
People use the honing process for various purposes, such as internal machining components like cylinders, pistons, and valves. They can also use it to precisely manufacture complex shapes and work with difficult-to-machine materials like carbon steel and stainless steel. Other industries that require honing include aerospace, automotive, and medical.
Conclusion
Honing is a versatile machining process with very precise and consistent results. It has several uses in the aerospace, automotive, and medical industries but has significant drawbacks, such as limited machining capacity and lengthier setup periods compared to other procedures.
For any machining operation, honing should be thoroughly studied to determine if it is the best answer for the work. Honing, with careful selection, can provide an efficient machining solution with excellent results.
Qualified individuals should perform sharpening to ensure the most significant potential outcome. One can achieve excellent outcomes by honing by using the correct staff and thoroughly understanding the process.
Recommended Articles
We hope that this EDUCBA information on "Honing Machines" was beneficial to you. You can view EDUCBA's recommended articles for more information,