Updated May 30, 2023
About Chiller Machines
A chiller is a term used for a type of mechanical refrigeration system. This system is to cool liquids, gases, or air. Two main types of chillers are available in the market: vapor absorption chiller and vapor compression chiller. Air and water or fluid chillers are a subdivision of vapor compression chillers. These are the most common types of chillers. To force refrigerant around the system, use an electrically driven mechanical compressor. Air chillers release heat into the air, and fluid coolers use water.
On the other hand, a vapor absorption chiller uses heat to move the refrigerant around the system. Chiller units are often energy-efficient, cost-efficient, and time-efficient. However, some used chlorofluorocarbons and hydrochlorofluorocarbons. Till today chillers use hydrofluorocarbons which have a high global warming potential. Thus one might question if these machines are eco-friendly or not.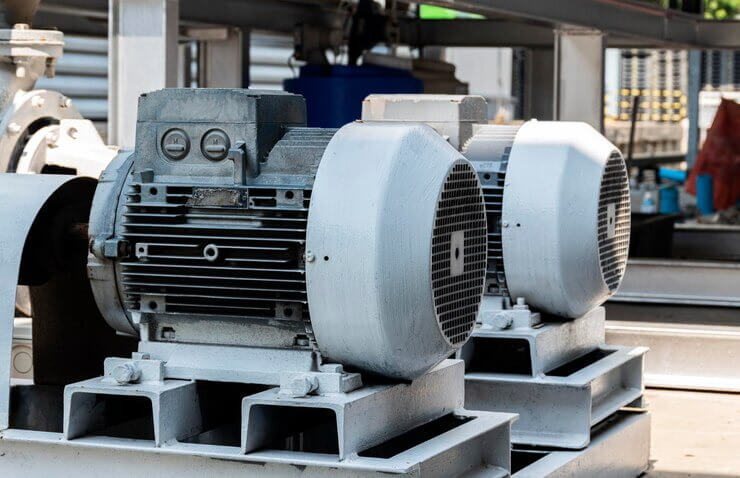 How Does a Chiller Work?
Chillers use a refrigerant to absorb heat from the cooled item or substance. Then the chiller releases that heat to the surrounding air or water, depending on the chiller type, as explained in the previous section.
Chiller devices are present in air conditioning, food processing, pharmaceutical manufacturing, and chemical processing.
Types of Chillers
When one looks at specific uses and operating conditions, one can see several types of chillers other than the broad categories of a vapor absorption chiller and a vapor compression chiller.
1. Water-cooled Chillers
For example, use water as a cooling medium. It means they release the heat generated while cooling a substance into the water. These chillers are typically present in large buildings or industrial facilities with abundant water supply. It is a type of vapor compression chiller, as mentioned before.
2. Air-cooled Chillers
Use air as a cooling medium, as mentioned before. Hence, these are often used in areas where water is scarce and in small buildings.
Common refrigerants include chlorofluorocarbons (CFCs) and hydrofluorocarbons (HFCs). Using both of these refrigerants stopped after 1995 due to their ozone-depleting properties. These refrigerants have different properties, affecting how effectively these chiller machines absorb and release heat. These refrigerants are chosen based on the requirements of the chiller and the industrial area where you place the chiller machine.
Are Chiller Machines Eco-Friendly?
As more and more consumers and businesses look to become more sustainable, one must question whether chiller machines are eco-friendly.
Chillers can impact the environment in numerous ways, whether in energy consumption or harmful refrigerants. For example, chlorofluorocarbons or CFCs can lead to the depletion of the ozone layer, while hydrofluorocarbons (HFCs) and hydrochlorofluorocarbons (HCFCs) have high global warming potential or GWP.
However, not all hope is lost, as there are measures to make chillers more eco-friendly such as:
We are using more energy-efficient chiller machines. One key factor in this regard is temperature control.
It uses refrigerants with a low Global Warming Potential and is non-toxic and non-flammable. Another way is to find a chiller that uses a low amount of refrigerant.
Proper waste disposal and recycling of the parts of the chiller machine after it stops working, makes the whole system more eco-friendly.
Buying a durable chiller is more eco-friendly and budget-friendly for any organization.
Consider the heat the chiller machine generates and its impact on the surrounding environment when released.
One should get a non-refrigerated cooler.
Chiller Maintenance
Like any other machine, if one wants it to last, one has to take care of the machine. Chillers require proper and regular maintenance and upkeep. It ensures effective functioning. Maintenance includes regular cleaning and servicing of the system. Monitoring and replacing worn or damaged parts as needed is another aspect of keeping the machine functional. As mentioned before, damaged parts should be disposed of carefully and eco-friendly. Many countries now have laws to ensure this.
The chiller is essential in many industrial and commercial applications, such as air conditioners. Chillers also provide a reliable and efficient way to cool liquids, gases, and air despite sometimes needing to be more environmentally sustainable. However, one can try their best to ensure their cooler lasts as long as possible to be both budget-friendly and eco-friendly. To ensure this, one must understand how to maintain a chiller unit and its different types.
Recommended Articles
We hope that this EDUCBA information on "Chiller Machines" was beneficial to you. You can view EDUCBA's recommended articles for more information,