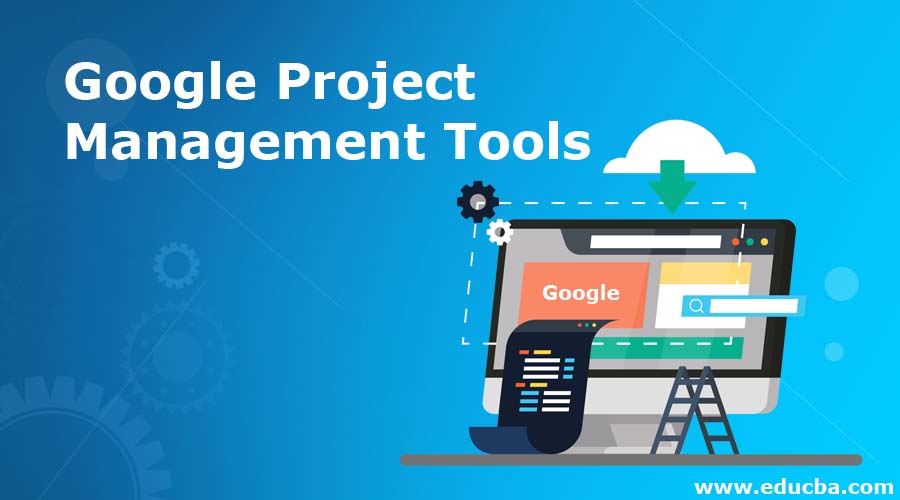 Introduction to Google Project Management Tools
Today, cloud computing is the most sought thing by most organizations. It is certainly easy and convenient to have your work done online and how thoughtful and effective it would be to make use of the tools available to make our work life better. Google is one of the Big Four technology companies, alongside Amazon, Facebook, and Apple, which have numerous things to offer us; the best search engine undoubtedly. But there are other great Project Management Tools, too, which are Google apps. Google apps have made our lives easy. It's what we call G Suite today. And you all know it since you use it in everyday life. For a quick heads-up, the most used Google apps are maps, hangouts, YouTube, Gmail, Google Drive, Google translate, etc.
Google Project management tools offer a wide range of software that is handy for individuals, people who work in teams, and also for companies to organize their work. And most of the google project management tools are available on Android and iOS devices as apps.
So what's the most beneficial aspect of Google Project management tools? It's definitely the integration with Google apps. So, why do you need Project Management?
Key Features of Project Management Apps
Some key features of Project Management apps are given below:
Quick setup. One-click sign in with a Gmail account.
Professional outlook.
Flexible.
Anyone with basic computer/smartphone knowledge can use it.
User-friendly, thanks to its amazing user interface.
It has time tracking, which is certainly very informative to know the productivity of the employees.
The managers can manage the time allocation and set the required value to ensure work to be completed on time.
Document sharing is made more secure and convenient. Also, it serves as a backup for future use.
Online payment setup made easier and reliable.
It also has invoice and accounting features which are one of the most beneficial factors for professionals who need them.
Though most of the Tools have a common objective which is to make professional work easier, it is important to find the right tool for your use amidst numerous ones available on the web. So here is a quick run-through of the key aspects of the most widely used Google Project Management Tools in the market that would help you choose the right tool that serves the purpose.
Tool
Main Objective
Other Key Features
Pricing

Business messaging
Team collaboration

Video and audio calls
One to one Chats
To-do's, reminders and polls
Private and secure

Free
Paid plans are also available for enhanced features

Create activity and tasks

Activity stream
Retainer management
Sales tracking
To log billable and non-billable time via activities
Payment Processing

Plans start at $16 per user/mo

Tasks & calendar management
Event planning
File sharing
Unlimited Free communication
Complete data encryption

Free plan
Pro plan – $8/mo

Customer relationship management

Pipeline management
Tracks documents and timelines
Voice memos
Enhances customer relationships, thus improving sales opportunities

Free Plan
Plus Plan – $29/mo
Professional Plan-$49/mo
Enterprise Plan- $99/mo

Project and team statistics dashboard
Files storage
Categorization and tagging
Unlimited collaborators, workspaces, and apps

Free
Starter – $10/mo
Business – $15/mo
Enterprise – Contact directly

Team management
Project collaboration

Time Tracking
Recurring Tasks
Easy delegation along with a tracking
DeskMail

Professional – $25/mo
Plus – $49/mo
Power – $99/mo
Super Power – $179/mo

Track expenses
Client conversations
Time tracking
Invoicing and accounting on the go

Lite – $15/mo
Plus – $25/mo
Premium – $50/mo

Intranet and Extranet functionality
Secure file storage
Document Management
Team communication

Team – $35/mo
Workgroup – $70/mo
Enterprise – $140/mo

Invoice management
Receive payment notifications
Detailed task notes to keep track of project
View real-time progress of employees

Resource management
Business intelligence

Gantt Charts
Custom branding
Quickbooks integration
Project/job costing
Time & Expense tracking
File sharing

Teams – $19/mo
Professional –
$39/mo
Premier – Contact directly
Enterprise – Contact directly

Team collaboration
Task management

Specifically built for busy teams
Access and visualize the progress of shared or complete projects
Automatically save and sync

Free
Professional – $9/mo
Business – $15/mo

Task management
Project tracking
Gantt Chart
Attach Files
Resource Management

Individual – $14/mo
Business – $25/mo
Enterprise – Contact directly

Customer relationship management

Customize databases
Data export
SSL Encryption
Activity templates
Pre-integrated Cloud Applications

Team collaboration
Planning

Schedule and Assign tasks
Gantt chart
Time tracking
Access to personal and shared dashboards
Generate reports and share them

Free
Professional – $9.80/mo
Business – $24.80/mo
Marketers – Contact directly
Enterprise – Contact directly

Project Tracking on the go

Task updates through Feeds
Timesheet module can restrict the number of work hours that can be logged
Project Budgeting
Import from JIRA and Basecamp
Resource Utilization
SLA Integration

Standard – $20
Express – $40
Premium – $85
Enterprise – $125
Hope this would have given you a quick overview of the Google Project Management Tools listed above.
And now it's time you start using these Google Project Management Tools to make your work more efficient and productive. And it's always advisable to choose Tools with Google integration because they are more secure, reliable, and handy, and work can be done and extracted on the go.
Recommended Articles
This has been a guide to Google Project Management Tools. Here we discussed the Google Project Management Tools with their features and pricing structure. You can also go through our other suggested articles to learn more –