Updated April 27, 2023
Oh how the weekends flies… A blink of an eye and boom! It's Monday—the day you dread the most. Not only are your holidays done, but the thought of waking up early and getting yourself to office to complete work allotted is a real big task for you. I know the feeling as I've been there once upon a time. It's one of those days that you love your bed so dearly that you don't want to leave its side.
We've all have, sometime or the other, experienced such Monday blues, where our offices and workplaces provide shelter and support to zombies entering in and help them punch data and numbers into computers. But, on the lighter side of things, there are also individuals out there who don't treat Monday as a different entity who could jeopardize their peace of mind. Who are these people and how exactly are they getting rid of all these Monday blues? You will some time look at these hard-working and dedicated people and call them workaholics, but in reality these individuals have mastered the skills behind handling Mondays and are now up in the race earlier in the week than most other employees in offices.
In this article, we'll look at Mondays and do a little analysis on it, we'll look into the other days of the week as well and see how much they affect our Mondays, and lastly, we'll look at the best ways you can put an end to these Monday blues once and for all.
Why Do We Dread Mondays So Much?
Always hailed as the first day of the week, even by ISO, Monday comes are a resurrection day for you from your ever eternal sleep patterns commencing Saturday, through till Sunday. With Monday, many industries and organizations make an effort to start off the week on a good note. Over the years, this effort accumulated to become full-fledged work and a day of massive reporting. Starting the week off with a bang was the intention to boost employees to be laden with energy for the entire week, which would prolong for 5 whole days.
Many industrial experts believe in this concept of kick-starting the staff and employees on Mondays to get the work done on an auspicious beginning. As the years passed on from the twentieth century to the twenty-first century, industries and subsequently, organizations started gaining a lot of momentum and work hours increased abundantly.
Today, with the fast-pace world and with no time to breathe, weekends come as relief days after 5 days of hard toiling tasks and activities. And, to come back to a working day seems very difficult, hence the widespread concept of Monday blues. Psychologists and neurologist have constantly claimed through various studies that a highly stressed and depressed emotional state can adversely affect the quality of work you render at your organization. But, there are also other aspects contributing to not wanting to come back to work after a plush weekend or in short, Monday blues.
There are many people who don't enjoy their work as much as they ought to, pushing them into a space of complete stress and fatigue while in their workplace resulting in Monday blues.
Others have a hard time with the people they work with.
While there are a few who can't adjust to the many changes taking place in their organization and need stability in their workplace. There's a rift between their work life and their personal life.
Lack of appreciation at your workplace can usher in those Monday blues.
While the rest are simply at the wrong place doing the wrong kind of job.
These are a few factors that contribute to Mondays being dreaded so much as to drive employees to their breaking points. And, it doesn't stop here. With Monday blues, you could be highly contagious and can spread the bad breath throughout your team or department, and this can be detrimental for the organization.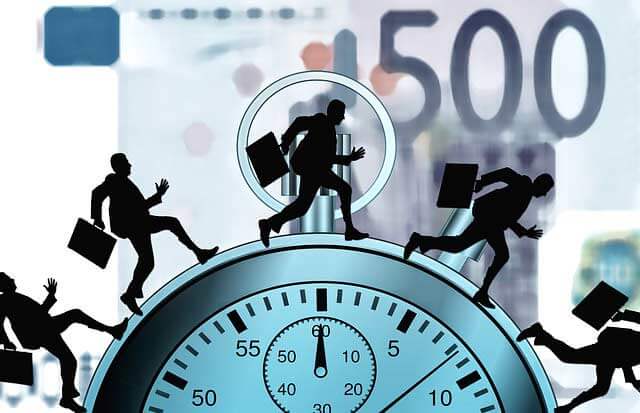 With high number of patients coming in for Monday blues, organizations are taking a keen interest in identifying such individuals and helping them cope with the unhappy behavior and the depression of getting to work.
Interpreting Each Day of the Week
If Monday blues is the bad guy here, with your mood hitting your all-time low, it's beneficial for you to check out the other days of the week as well and perfectly time your work during productive days or rest when you surely can. Source for the data is present here.
Monday – Always the lowest on mood, but studies show your productivity levels reach sky high. Many contributing factors are involved in raising the productivity, but if the mood remains a constant depressed, in the long run you will be highly affected.
Tuesday – Tuesday is the most productive day of the week as you've rooted yourself into the week's pace and you've also put aside all the inhibition in your mind. Taking on more challenges on Tuesday that will last for the remainder of the week can be your best bet.
Wednesday and Thursday – These are mostly neutral days that have moderate productivity rates and moderate mood levels.
Friday – Fridays have the least productivity count for the week and there's no surprise there. We always go "TGIF" and slack at our workplace looking at clock for it to be time to get out of the office.
Saturday and Sunday – Needless to say anything, the most relaxing days of the week. Your weekend.
Top 8 Ways You can Beat Monday Blues
Having a case of Monday blues can get you ever so anxious for your work, induce loads of stress, and result in serious de-motivation for you to get to work and contribute. There's always a need to check for your motivation and stress levels and keep the atmosphere light when you work. It's through this mindset that you can handle the work and keep the quality at its optimum level.
Here are 8 awesome ways for you to adopt to beat out the Monday blues you've been facing.
Self-analysis
If you're facing the issues that could diagnose you as an individual facing Monday blues, it's important that you take steps and measures to get rid of it as soon as possible. One of the first things that you need to do is conduct self-analysis and understand why you feel what you feel.
Is it that you don't like what you do? Your interest lies in a different job role altogether?
Does your boss not get what you're made of?
Do you feel that your work isn't given the due credit it deserves?
Do you not like the work environment or you're having a tug with a colleague?
Is your personal life at home affecting your peace of mind at work?
Are there too many changes taking place at your workplace and the changes aren't suiting your style of working?
Know what is troubling only then can you make suitable decisions pertaining to keep those Monday blues feelings and those experiences at bay. This one step will help you come in terms with yourself and your understanding of the job role. This can help you move in the right direction to correct what's going on wrong.
List Your Favorites
Take a pen and a sheet of paper (avoid this step on your computer device) and write down all the different things you love about your work, your commute to your office, and the office environment and your colleagues. List them and rearrange them by your favorites.
This exercise will help you dive deep into thinking of the things that are worth it in your job role and those that can possibly be the motivating factors for you in the long run, distracting you and placing you farther away from Monday blues. Understand your job role and what it brings to other customers, stakeholders, and employees and how much of a part you play in the grand scheme of things. You will surely feel part of a great objective to be completed with utmost dedication.
Disconnect on the Weekends
Completely disconnect yourself from work during the weekends. With all different portable devices and apps taking control in the world of high-tech software, there's a good chance that you have your e-mails configured on your phone device and your management and collaboration tool forever popping up those notifications for you. I had this way of life too.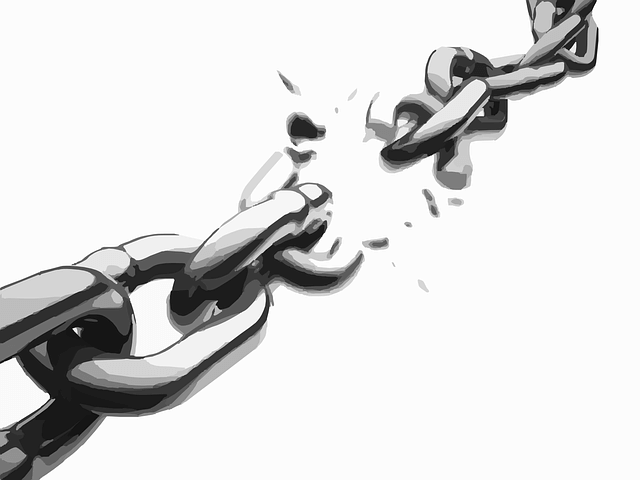 But, now it's time to get rid of all those fixations that take the pleasure of weekends away from you. Completely block out your work and office during the weekend and don't allow yourself to be gullible to work's calling during those two days. For individuals working 6 days a week, ensure that this step is taken very serious, as you can be the first target for Monday blues.
Breathe on Positivity
Monday blues is like the darkness and positivity is the torch that dispels the darkness with its radiant light. Positivity is a must-have for all those individuals and employees who ride on into the darkness of Monday blues. If you dread that day of the week, it's because your positivity quotient is a lot lower than your counterparts who enjoy their work and who don't really bother about these Monday blues.
Positivity exercises, such as constantly replacing images of dread and office destruction with happy images of reward and recognition (as mentioned in my favorite book by Robin Sharma—The Monk Who Sold His Ferrari), can help you immensely as you try to bring on this amazing state of mind amidst the chaos of a business/corporate environment.
Lighten Your To-do List
While you are at office on a Monday, keep a light to-do list for yourself. Even though it's touted as one of the most productive days in the week, narrow down your to-do list to an important few tasks and complete them with great fervor and zeal. Stay dedicated to your work and keep reminding yourself that the burden you normally would carry was just in fact a case of lower level of organization.
Once you've achieved your target for the day, take a break and if there's time to spare, make sure you pick up the next best thing allotted to you for the day. Speak to your manager about this plan and ask for their help while allocating work for the day. They will surely be supportive of your decisions to counter the feeling of Monday blues and all that follows.
Plan out the Rest of the Day
After Monday is completed, you surely need to have some plans in place to relieve you of any accumulated stress and anxiety. Mostly, people would plan their Fridays with great pomp and excitement. Showing just half of that excitement can help you through the day and provide you with a cushion at the end of the day, protected from Monday blues.
Plan a meet up with your friends or colleagues or simply come home to enjoy a new flavor of coffee. Indulge in DIY activities or catch up on a movie you've been waiting for ages to watch (what's Netflix for?!) or simply buy yourself a couple of beers on your way back home. But, make sure you do something.
Sleep Well
Sleep. Sleep is the answer to most of the million dollar questions we have on our minds, and pushing away those Monday blues is one such question that sleep comfortably answers. Maintain 7-8 hours of sleep daily and you will find yourself revived and ready for work each and every day. It is even more beneficial that you keep Sunday night void of any hindrances between you and your sleep; keeping you all ready for Monday and Monday blues that come along with it.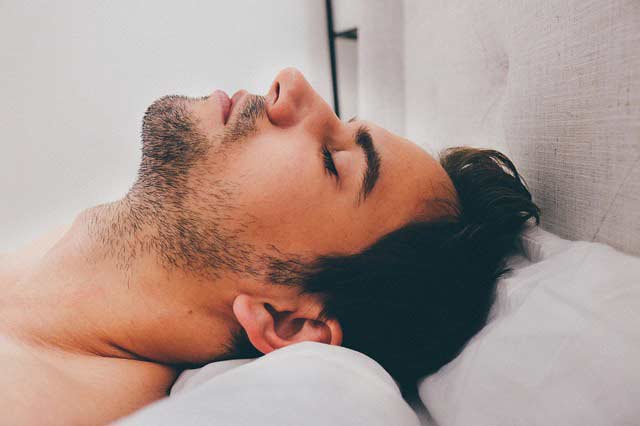 The answer is simple— Sleep.
Create a Vision Board
Have an aim for yourself and stay true to that aim. If you have an interest and you want to follow that interest into the job you undertake, do it. Don't settle for something that isn't your cup of tea. It will only lead to stress, frustration, and unhappy moments at work, eventually Monday blues. Create a vision board and keep that as a focal point in your career. This board will steer you in the right direction and will allow you stay away from spinning into the maze of corporate life and the tension that follows. It'll help you stay confident and keep you upright in all the decisions you make.