Best Books About Futures Trading
Futures Trading Books reveal how Futures oblige the buyers and sellers to trade assets at the current set price until they change at a future date. However, futures trading offers a significant advantage; it has a higher leverage and lower costs. Moreover, traders need not invest their own money; they may leverage, borrow, or use debt money to trade.
We have many Futures Trading Books underlined to help the new traders understand the basics, what futures are, how they work, and their risks and benefits. These are essential reads for anyone who wants to increase their knowledge about the subject or requires to know more about it for career purposes.
Below is the list of Futures Trading Books through which professionals and beginners can enhance their understanding of futures trading.
Let us examine each book's review and key points in detail.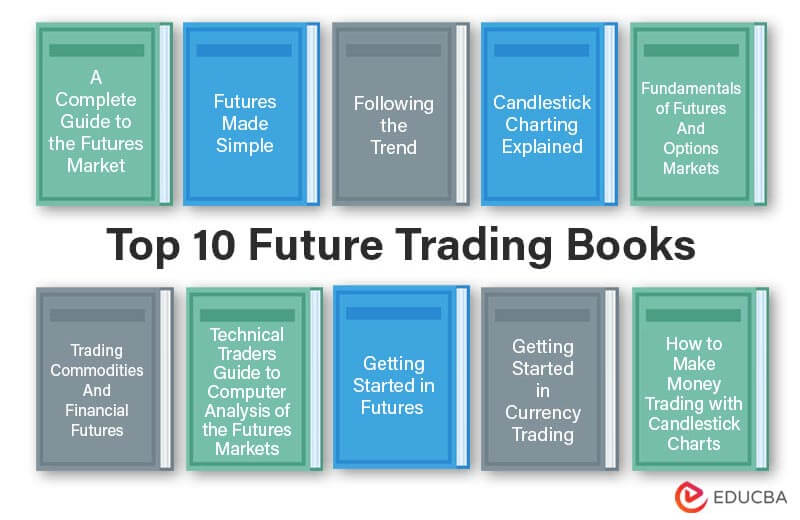 Book #1: A Complete Guide to the Futures Market – Technical Analysis, Trading Systems, Fundamental Analysis, Options, Spreads, and Trading Principles
Author: Jack D. Schwager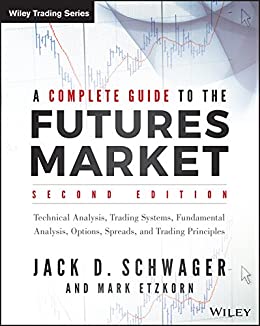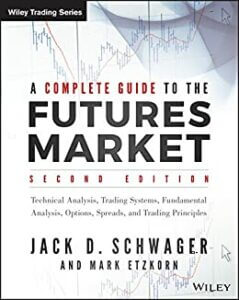 Get this book here
Review:
The author emphasizes that a business firm must have an absolute hold on the realities and nuances of the futures market for successful trading. The Futures Market provides bona fide traders and investors with the crucial tools to be on the profitable side of the ledger. It allows all insights, including technical analysis, fundamental analysis, trading systems of spreads, practical trading principles, and options.
Key Points:
Schwager analyzes analytical approaches, multiple trading similar trading systems, technical indicators, and chart and regression scrutiny.
The book assists in warding off market misconceptions from realistic scenarios.
It's a clear and steady specification for the robust evolution of indigenous ideas and systems and how to examine them successfully.
The book includes illustrations that are easy to understand and offer a wide range of trading strategies describing its inferences for each.
The book exhibits a spectrum of comprehensive expositions from a pool of pragmatic trading indications and market awareness from recognized trading authorities.
Book #2: Futures Made Simple – A Beginner's Guide to Futures Trading for Success
Authors: Kel butcher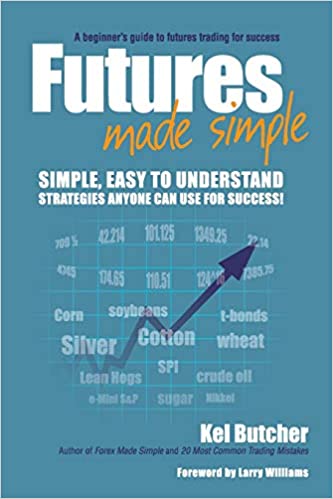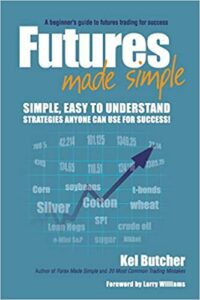 Get this book here
Review:
Futures Made Simple is an encyclopedia for new traders desiring experience to move into futures trading. It provides fundamental spectators and connoisseur guidance for profitable investing. It disburses crucial aspects like what the futures hold, analysis of the markets, the beheading of the futures either online or offline and how the interchanges take place.
 Key Points:
Kel butcher has kept the entry-level consultant in mind and simplified futures trading.
There are pointers and tips from experienced and successful traders in equities, futures, options, and other financial products.
The book further highlights pragmatic examples and detailed summaries of key contents to simplify learning for further use.
Book #3: Following the Trend – Diversified Managed Futures Trading
Authors: Andreas F. Clenow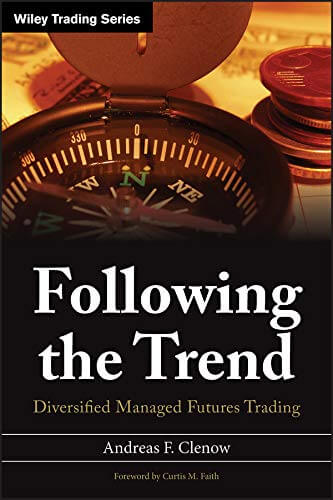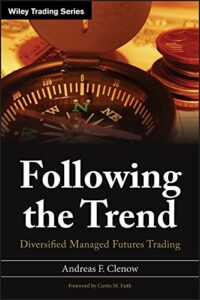 Get this book here
Review:
Following the Trend is an excellent educational, statistical, and beneficial guide written by a skillful Futures Fund manager. Andreas F. Clenow reveals the exceptional group of professional and hedge fund traders who have outperformed traditional strategies in investment for three decades. They recorded immense gains in the bearish market of 2008. The book reveals their hidden, secretive algorithm trading and other strategies that are hard to find in another read.
Key Points:
Andreas F. Clenow reveals how most traders need to focus on the right things, such as buying and selling rules and the prevailing Trend's significance.
The book reveals that regardless of the market condition, traders can profit in various trades- Nasdaq index, platinum, T-bills, currency crosses, and live hogs.
Traders gain an understanding of trading large-scale futures and insight into bearing risks during turbulent market conditions and take strict actions accordingly.
Book #4: Candlestick Charting Explained: Timeless Techniques for Trading Stocks and Sutures
Authors: Gregory L. Morris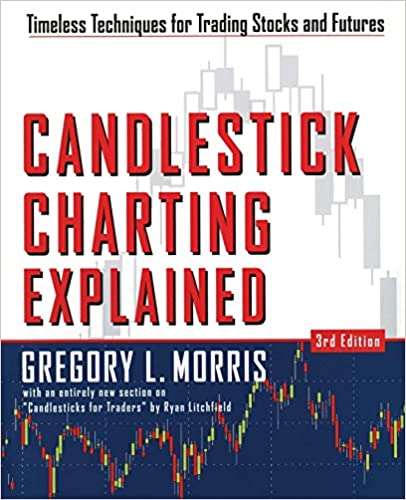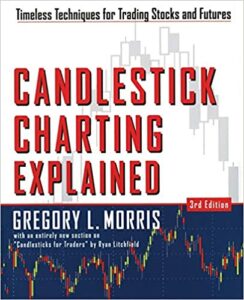 Get this book here
Review:
This future book casts the ipseity of the Japanese Candlestick scrutiny by providing the readers with consistent and genuine coverage of 89 robust candlestick chart arrangements. It indicates the current trader behavior and how a firm can directly use these patterns to improve market knowledge and analytical abilities. It covers essential elements, perspectives, future market trends, investors' speedy analysis, and established methods of assimilating candlesticks with traditional and western charting inspection.
Key Points:
Candlesticks are vital for generating and verifying trading signals for many worldwide traders.
It is a unique book proven to integrate skillfulness and effectiveness in the technical trading strategy.
Candlestick Charting Explained is an in-depth exploration of traditional and new candlestick charts displaying an understandable, logical, and profitable element of contemporary trading schemes.
The candlesticks cover topics like- Regulations of Recognition, Synopsis and Persona behind the motif, pattern of pliability, and pattern of malfunctioning.
Book #5: Fundamentals of Futures And Options Markets
Author: John C. Hull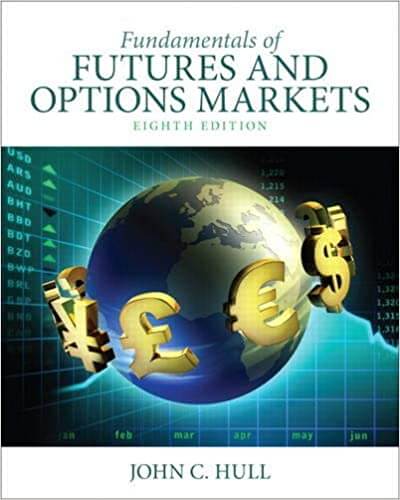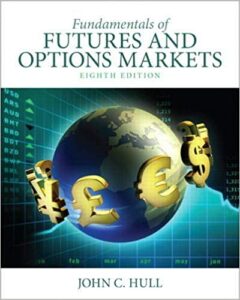 Get this book here
Review:
Fundamentals of Futures And Options Markets primarily aims at students pursuing a career in finance and for those who prefer to have a fixed base on futures and options markets. Currently aspiring qualifiers can also be helpful for a broader product perspective. This top futures book offers numerical examples and accounts of real-life whereabouts; therefore, it efficiently guides the readers on the material and furnishes them with vital knowledge and abilities to encounter the working world.
Key Points:
The book provides a precise topic analysis without using calculus or complex figures.
It covers elements like Logistics of the Futures Market, Encircling schemes, Discernment of promoting and Future Prices, Calculating Interest Rates, Switching on and off in Finances, ESOPs (Employee Stock Ownership Plan), Mishaps caused using the outgrowth, and learnings from them.
It also covers some fundamental aspects of being up-to-date with the dynamic necessities in the financial market.
Book #6: Trading Commodities and Financial Futures: A Step-by-Step Guide to Mastering the Markets
Author: George Kleinman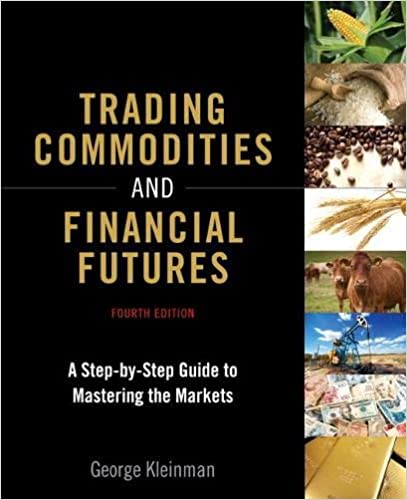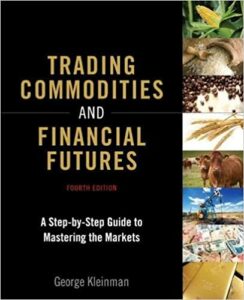 Get this book here
Review:
This futures trading book is a sensation on how to control the exchange of commodities and future agreements in the world of derivatives. It provides a perception of how trading psychology works in a high-frequency computer trading world and how to avoid the current downfalls. The book further offers a broad analysis of electronic trading with present-level agreements and new-fangled trading techniques, as well as the author's select Pivot Indicator method.
Key Points:
The book contains modernized details on- algorithmic trading, traits of electronic trading, and all forms in which a new or skilled trader must monopolize the market using an intermittent guide.
The author also discloses exactly how the commodities in the market have developed over time.
It discusses the arrival of consistent regulations to avoid turbulent market conditions.
It reveals how the trader can oversee the dangerous risks in the market. It also states that one should include sufficient commodities in their gross holdings.
Book #7: Technical Traders Guide to Computer Analysis of the Futures Markets
Authors: Charles Lebeau, David W. Lucas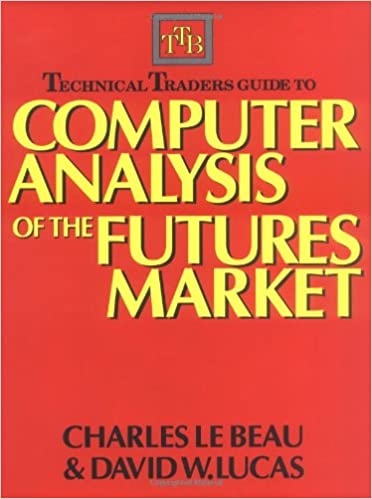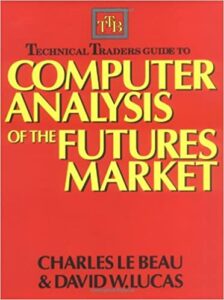 Get this book here
Review:
Today's financial market has evolved with technology, which depends on information retrieval and dispersion through satellites and computers. Traders strive in a technology-swamped financial market and rely on the retrieval of current and periodic information to make instant decisions, only possible through computers and know-how. This top futures book aids in bridging the gap between vital instructions followed by software programs and important things a trader must keep in mind to create and boost the futures trading system.
Key Points:
The book provides specific information on how to set up and use computer-generated technical learnings of the most admired indicators.
It includes building a trading system tailored to the particular needs of the traders.
It further offers advice for developing disciplined money management with low-risk control strategies.
It helps to adopt a specific technique to help observe the trading systems to detect if something has gone wrong before any mishap occurs.
Book #8: Getting Started in Futures
Authors: TK Lofton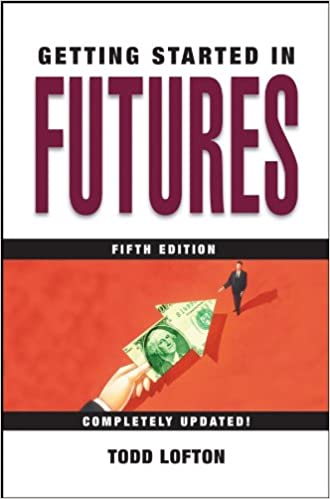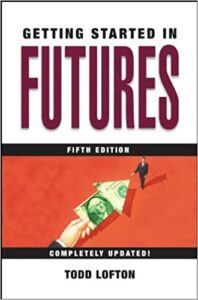 Get this book here
Review:
The book discusses all aspects of the futures market in a straightforward and approachable way. The author has kept the novice in mind while explaining complex concepts. The book describes in detail how hedging works, how to forecast prices, and new electronic trading opportunities.
Key Points:
It highlights the functioning of futures markets in an equity index, foreign currencies, interest rates, and the effortless operation of money.
The book exhibits an easy way of understanding all the compound financial strategies in a coordinated manner.
Some experts have argued that the book requires more examples of techniques like triangle formation, calling spreads, and precise money management guidance.
This book is a must-read for beginners and a reference guide for skilled trading in Futures.
Book #9: A Trader's First Book on Commodities: Winning in Today's Hottest Marketplace
Author: Carley Garner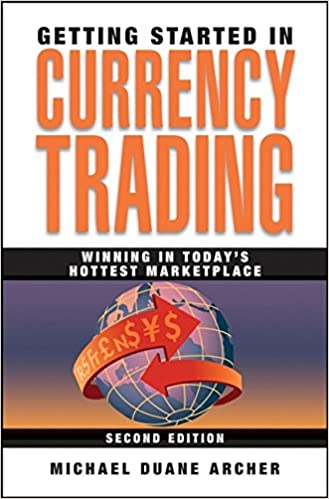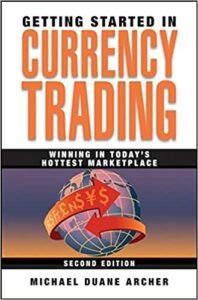 Get this book here
Review:
This futures book provides a firm understanding of operating within a particular environment if any firm desires success in the market. It contains valuable sources, especially for newcomers and those with some FOREX experience. Highlights the trading of world currencies and displays what it requires to succeed in a particular field.
Key Points:
Carley discusses a procedure for instigating and terminating live market management.
The book further unfolds the pros and cons of fundamental and technical research.
The author has gone the extra mile to simplify modernized strategies such as options, exotics, and Investments.
Book # 10: How to Make Money Trading with Candlestick Charts
Author: Balkrishna M. Sadekar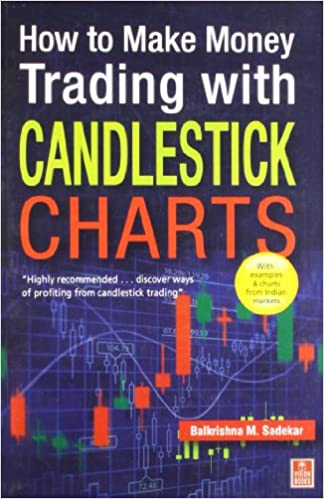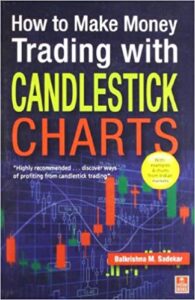 Get this book here
Review:
This futures book provides step-by-step information on how traders can make money using dynamic and ratified candlestick techniques. It facilitates new and experienced traders to acquire systematic and consistent gains from the market by including candlestick charting to market trading techniques. Worldwide traders are using this method to improve financial trading techniques, stock management, and currency management.
Key Points:
Balkrishna gives a lucid description of minor and major candlestick techniques so that they can be helpful to those trading in the Futures Market.
The book further highlights the proper use of candlestick charting for making money from long-term trading and investment.
He tells the techniques of combining candlestick signals with modernized technical examination to take advantage of high probability yielding profits.
Recommended Books
Our top 10 behavioral futures trading books article aims to be of help to you. For more such books, EDUCBA recommends the following,