What is FIFA?
The world is crazy for soccer, and the newspapers or news channels never fail to mention it alongside FIFA. Did you know Pakistan is the soccer capital of the world despite not playing a single World Cup? And when it comes to soccer, we must know about FIFA. The full form of FIFA goes as Fédération Internationale De Football Association. Found in 1904 in Paris to unite seven national soccer associations: Belgium, Spain, Netherlands, France, Denmark, Sweden, and Switzerland, today counts amongst the world's most prestigious sports organizations.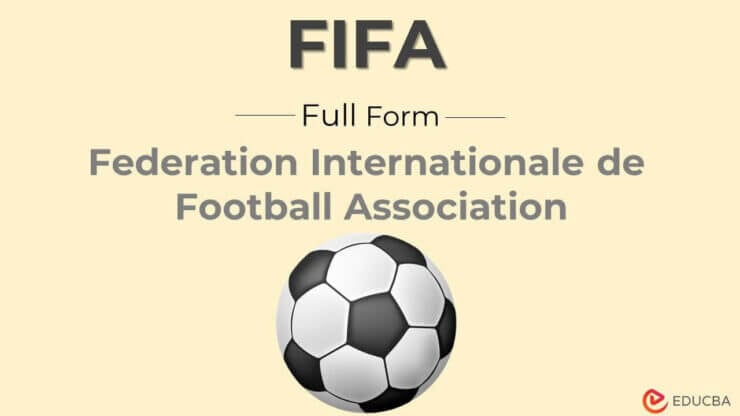 Currently headed by Italian Gianni Infantino, elected in 2016, FIFA rejoices in the title of spreading soccer to the world with its headquarters in Zürich, Switzerland. Moving forward from the full form of FIFA to its objective of formation, let's discuss its role in soccer.
Member Countries
FIFA currently has 209 member associations and is popularly known as the United Nations of Football, even surpassing the count of 193 members of the UN.
What is the Role of FIFA?
FIFA function as the administrative authority, governing all facets of soccer, including international competitions like the World Cup and taking care of international transfers of the players.
Alongside International Football Association Board ensures universal laws of soccer. It also governs the soccer guidelines and regulations like:-
Rules of Play
Refereeing standards
Soccer Coaching
Additionally, FIFA also promotes the importance of sports medicine in the game.
FIFA World Championships
Amongst the top championships, there stand:
Women's World Cup
World Cup
the Under-20 World Cup
the Under-20 Women's World Cup
the Under-17 Women's World Cup
Futsal World Cup
Beach Soccer World Cup, etc.
Besides, FIFA also heads the Olympic Football tournament, organized after every four years, for both men and women, in collaboration with International Olympic Committee.
The Interesting Soccer Fact
Lionel Messi of PSG and Argentina tops the best soccer players of the 2023 list with 804 goals! He is also the highest goal scorer in World Cup for Argentina with 13 goals.
Facts about FIFA World Cup
The winning team gets a payout of over 38 Million dollars, $28 Million for the first runner-up and $24 Million for the second runner-up.
FIFA World Cup is Europe's prestige, with at least one of their team reaching the finals in the last 21 World Cup finales and even 60% of the total matches.
A total of 17 countries have hosted it.
In the El Salvador V/s Uruguay in 1982, Uruguay scored the highest number of goals in a single game and won 10-1.
Russia's striker, Salenko, holds the world record for scoring the maximum number of five goals against Cameroon in a single match in 1994.
In 1966, Jules Rimet's trophy before the tournament commencements got missing to get recovered a week after. However, it's still a mystery who stole it and where it was that week.
How FIFA Earns its Revenue?
FIFA's accounts have around $1.5 bn in their bank balance. Most of its revenue comes from selling its rights for the worldwide screening of the World Cup matches, besides sponsorships.
Now, isn't FIFA a non-profit organization? So, how can it tend to earn billions?
While earning billions, FIFA directs most of its revenues to fund worldwide developmental programs. It provides annual grants and regular bonuses to its members as subsidies.
The rest also goes into successfully running its Zürich HQ and paying its staff, president, and executive committees.
FIFA V/s UEFA: The Difference
While both FIFA and UEFA( Union of European Football Associations) are amongst the top governing bodies of soccer, both vary in many aspects. The top distinguishing factor is that while FIFA is an international body, UEFA's regulations are limited to European countries.
Do FIFA Fund World Cups Benefit Host Country?
Yes, FIFA allocates funds for organizing FIFA World Cups. In the recent Qatar World Cup, FIFA allocated $1.7 bn with an add-on of $440 for the prize money.
Besides, the host country benefits from the following aspects:
Rise in the level of soft power.
Attracts Foreign Direct Investment
Attracts tourists
But is FIFA World Cup a profitable affair for the host?
Though the host country gets funds from FIFA, it falls far from the real-time investment required. Therefore, the host country tries to compensate for the rest via the travel and tourism industry.
Interesting Facts
Before ending our article, time for one of the mind-blowing facts.
Did you know Qatar World Cup 2022 was the world's most expensive, costing nearly $220 bn? That's it for this article. Here we discussed everything from the full form of FIFA and its role in soccer to some interesting facts about the FIFA World Cup.
Recommended Articles
We hope that this EDUCBA information on "Full Form of FIFA" was beneficial to you. You can view EDUCBA's recommended articles for more information,