Updated October 5, 2023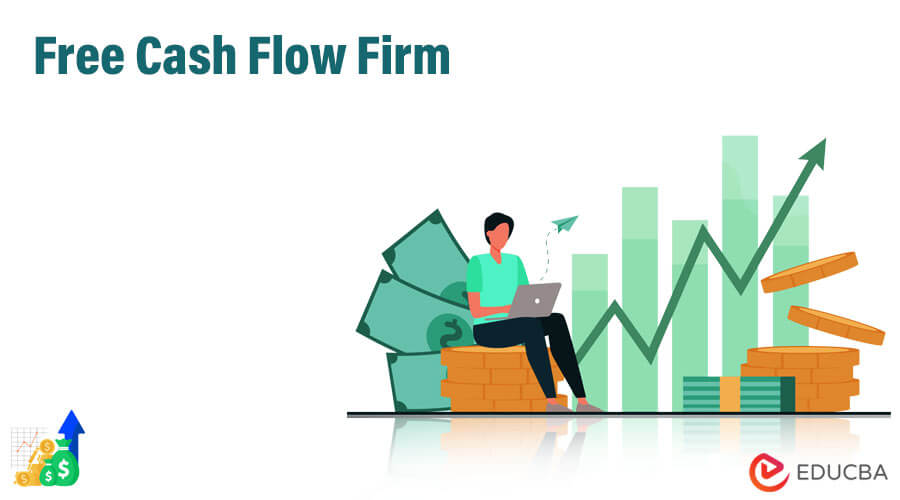 What is Free Cash Flow to Firm (FCFF)?
FCFF is the Net of Cash Flows from Operations and Cash Flows from Investments. DCF valuation focuses on the cash flows generated by one part of the business – the Operating Assets. One should think of Free Cash Flow to Firm (FCFF) from the accounting cash flow perspective. The cash flow generated from the business is termed cash flow from "Operations", and the cash flows that are invested in the business are known as "cash flow from investments". Broadly, the definition of
Free Cash Flow to Firm (FCFF) = Cashflows from operations (CFO) + Cashflows from Investments (CFI)
A business generates cash by supplying and selling goods or services daily. Some of the cash has to go back into the business to renew fixed assets and support working capital. If the business is doing well, it should generate cash over and above these requirements. Any extra cash is free to go to the debt and equity holders. The extra cash is known as Free Cash Flows.
Free Cash Flow to Firm Formula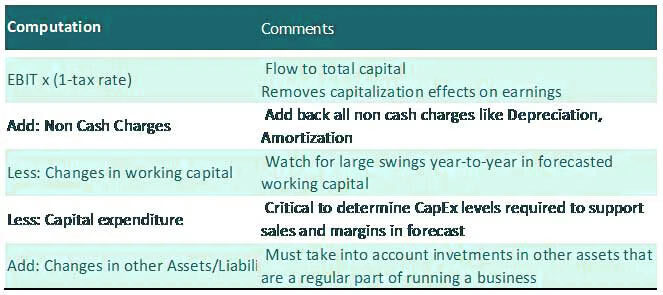 An analyst mostly uses the above formula. Other FCFF formula is as per below.


Detailed Explanation of FCFF Line Items
Net Income
Net income is taken directly from the Income statement.
It represents the income available to shareholders after taxes, depreciation, amortization, interest expenses, and the payment of preferred dividends.
Non-Cash Charges
Non-cash charges affect net income but do not involve cash payments.
Some of the common non-cash items are as follows.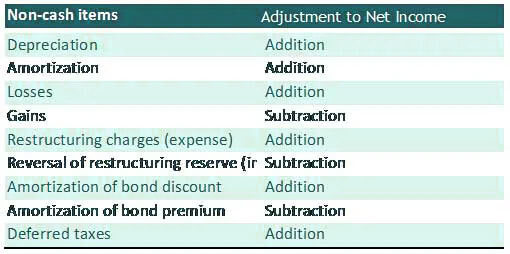 After-Tax Interest
Since interest is tax-deductible, after-tax interest is added to the net income.
Interest cost is a cash flow to one of the firm's stakeholders (debt holders), and hence, it forms a part of FCFF.
Capital Expenditure
Investment in fixed assets is the cash outflow necessary for the company to maintain and grow its operations.
It is possible that a company acquires assets without expending cash by using stock or debt.
An analyst should review the footnotes, as these asset acquisitions may not have used cash in the past but may affect the forecast of future Free Cash Flow to the Firm (FCFF)
Change in Working Capital
 The working capital changes affecting FCFF are Inventories, Accounts Receivables, and Accounts Payable. This definition of working capital excludes cash and cash equivalents and short-term debt (notes payable and the current portion of long-term debt payable).
Do not include non-operating current assets and liabilities, e.g., dividends payable.
Basic Example of FCFF (Free Cash Flow to Firm)
Calculate the FCFF for 2008 in the following example.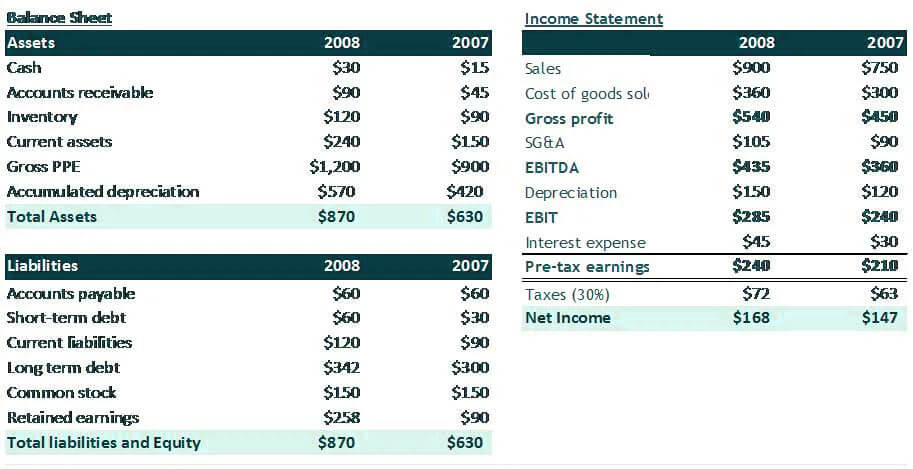 Solutions:
Please note that Free Cash Flow to Firm (FCFF) using all three formulas is the same number.


Recommended Articles
Here are some articles that will help you to get more details about the cash flow for your business, so just go through the link.