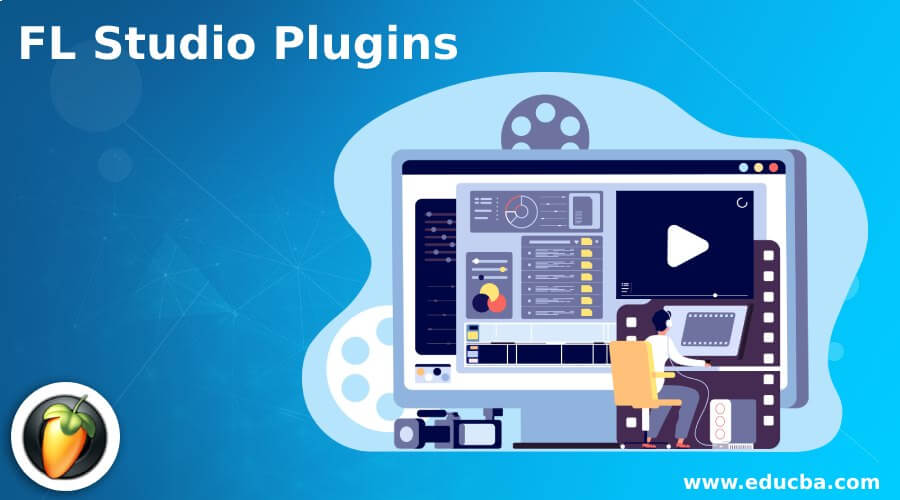 Introduction to FL Studio Plugins
FL Studio Plugins can understand as additional software that installs for enhancing working ability as well as efficiency of this software. It has a large number of plugins that helps us for doing several types of work in a smoother way and give high equality result. Here we will see some of the Plugins of this software so that you will have knowledge about how you can manage different tasks easily during working with this software. You will find some of the plugins already installed in this software such as Control Surface, Patcher and so on.
Various FL Studio Plugins
Given below are the various FL Studio Plugins:
1. Control Surface Effects Plugin
This Plugin allows us to add controls on a real-time basis that can be linked with plugins in FL Studio or Pitcher. If you have been ever used the Fruity Dashboard plugin then it is similar to that.
It works in this manner that the control objects such as knobs, sliders and so on can be linked with the plugin and interface of FL studio targets to combine control in a single location for smooth handling of our controlling work.
This plugin has a feature that allows us to add as many control surfaces that are necessary for our project that includes effects or channels slots.
After designed controls, you can save those in .ilcontrol format file into the FL Studio install folder.
2. Patcher Plugin
This plugin work as instrument or effect, in another word it will load as an instrument or effect that allows you to link or chain both instrument as well as effects into a reusable complete unit that means you can use this use into other projects also.
It also allows you to add a number of effects or instruments in a single channel or effects slot and gives you high quality of results.
It has a resizable workspace that means you can resize the workspace as per your requirement or you can drag an object to the edge of the workspace for auto-resizing of that object.
There is Auto-arrange modules that create module columns which represent the processing logic of multithread.
3. Fruity Filter Plugin
It is that type of plugin which offers us an advanced level of filtering effect and is optimized for automation purposes.
We can set the cutoff frequency with this plugin for lowpass or bandpass or high pass filters. Not only frequency but it can boosts a frequency band that will be near to cutoff level and by doing this we can create a sharpening sound like a special effect.
It does an oversample that can improve the quality of the output and reduces noise by reducing phase distortion as well as by avoiding aliasing.
4. Distractor Plugin
It is a type of modular plugin which takes the distortion from different elements such as Harmor, Blood Overdrive, Soft Clipper, Fast Dist, then plus the bit and reduce the rate from Delay 3 then adds filters using FLEX.
There are many control buttons that help us for easy handling of this plugin such as Switch at the top for making Effect module enable or disable, Add or Remove Modules button and so on.
Overdrive Distortion of this plugin using both classic and modern techniques for getting the best result in its work.
5. Fruity Flanger Plugin
It is a form of phase cancellation that is created by the combination of multiple or various delayed copies of the input sound.
It has many features such as Delay that minimize the delay between flanger voices and we can set its parameter according to our requirement, Depth which controls the flanger delay of modulation and so on.
It has range from 0 to 5 for the rate of modulation on which flanger modulation will work and for Damp it uses range from 0 to 1.
6. Picher Plugin
It is used as a real-time correction, harmonization and manipulation plugin that works on correction as well as harmonization under MIDI control and this control handle by keyboard or Piano roll.
With the feature of the Input Pitch detection indicator, we can avoid singing pitches on the boundary that are in-between notes in the scale. Not only this we can also avoid excessive vibrato from the sound.
It works with the Monophonic sound which you can understand as a single note but it doesn't work for chords, choirs.
7. Fruity Formula Controller Plugin
It is a plugin that generates automation control data that is based on the user-defined formula and you can find it in the Formula Ctrl-Out option of the Link dialog box.
It uses A, B, C as Knobs that works as a variable for your formulas and you can enter them as a, b, c.
With this plugin, you can see the output of your entered formula on a real-time basis. One thing you should keep in the mind is that many formulas will not display on the moving trace until you will click on the Play button of the Transport panel of the FL Studio. So don't worry if your formula doesn't show on moving trace.
These are some of the important plugins of this software and you can find all seen plugins already installed in this software.
Conclusion
We saw some of the already installed plugins of FL Studio and these plugins have a number of good features that can easily enhance the working ability and efficiency of this software so we will suggest you try them for doing different types of tasks in this software. You can also use external plugins if you want because there are a number of the external plugins too of this software.
Recommended Articles
This is a guide to FL Studio Plugins. Here we discuss the introduction and various FL studio plugins for better understanding. You may also have a look at the following articles to learn more –