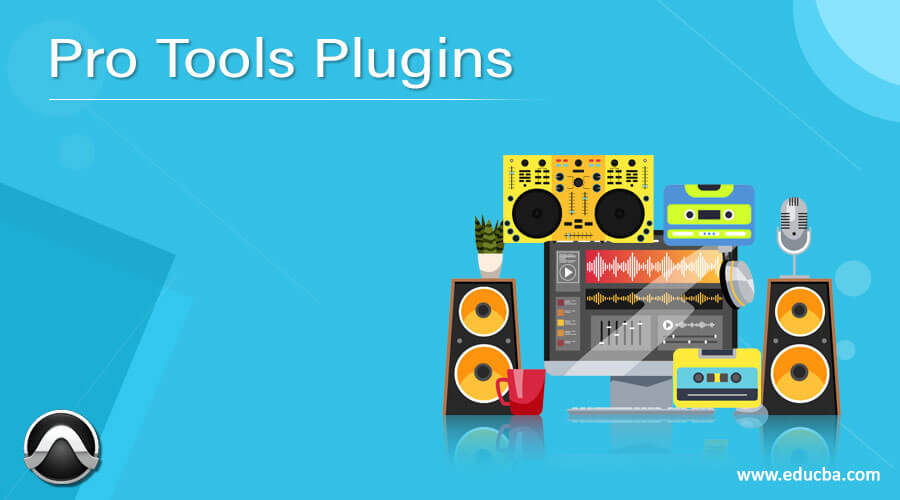 Introduction to Pro Tools Plugins
Pro tools plugins can understand as addition software programs that are used with pro tools for enhancing its working ability and make it capable of doing a different type of task that is not included in it at the time of its designing. It offers two types of plugins that mean you can download its plugin free of cost, which are free to use and for the other one, which can download by making payment against them. Both types of plugins have different features and the ability to do a particular task in this software.
Different Pro Tools Plugins
Here we will some of the important free plugin of the pro tool, which you can easily use for increasing the efficiency of your project work.
1. A1StereoControl
This plugin offers by Alex Hilton, who is its vendor, and you can download it from www.alexhiltor for free with all advance features.
It is used to expand or limit STEREO WIDTH of the track by using only one single, and this makes it ease to manage the limit of stereo width in place of doing this in a traditional way.
You can use this powerful technique on a single track or on groups of tracks during mixing or on the final mastering solution of the master bus according to the requirement of your project or the complexity of your project.
It has integrated Safe Bass algorithm centers for all bass frequencies, and this bass algorithm is below to adjustable value into the middle of the stereo field.
If you want to preserve maximum transparency and sharpness, then it provides solidity and the definition required for the smooth working of this purpose.
2. Ample Percussion Cloudrum V1.01
It is an instrument type of plugin, and its Vender is Amplesound. They released it in AAX format, which you can download from www.amplesound.net You can also have other details and updated related to it from here.
It is a relaxing steel tongue drum with a 3 octaves range and produces effective tones, adds color to them, and adds unique moderation to music without considering genre.
The size is 760 MB with 44.1 kHz, so you can easily use it with this software.
It offers two positions for a mic with stereo and mono modes for making a different variation in it.
CPC is also one of its features where CPC stands for customized parameters control. It uses MIDI CC or Automation for controlling of any controller of your project work.
Double-different sampling can do at L and R channels without facing any type of trouble.
For improved humanization, it separates the cycle for each note as well as the velocity layer.
3. Guitar Rig 6 Player
It is an AAX format and tool type of plugin which launched by Native Instruments as an expandable effects engine. You can visit on www.native.instruments.com/en/products/komprig-6-player/ for having this plugin and also for other related updates.
It has an AMP simulation with matched cabinet, 50 different types of ready to use presets, and 13 effects as well.
It includes in KOMPLETE START package, which has a free bundle of 2000 sounds and 6 GB of content.
It is based on an extremely powerful Guitar Rig 6 Pro, which provides a straightforward and easy to handle user interface with a lot of professional components and makes this software more user friendly.
MIDI and automation tools are also integrated with it, which streamline workflow. It has a range of helper tools, such as a metronome, two tape decks which helps in easy recording and play along during our work.
4. 4U Collection
It is a plugin of HORA studios and is in AAX & RTAS format. You can consider it as an effects plugin, and for downloading it, visit on www.hofa-plugins.de/en/plugins/4u/ . You also have different type of updates information related to it from this website.
It is use for making a perfect balance of low and high frequencies by using just one knob and no other additional input or tools used for it.
It has a variable tilt width feature which helps in the proper management of width.
Process bass as well as treble separately for doing related work to this feature in a smooth way without losing the original quality of work.
It provides additional filters with lots of adjustable parameters for low cut and high cut.
The routine of stereo, mid, side, left, and right processing can perform individually with this plugging without disturbing other related contents.
Over sampling can do up to 32x in it with effective output.
5. Bitter Bitscope
It is in the plugin's AAX format, and its vendor is Stillwell, which launched it as an effect plugin to increase the particular type of effects in Pro tools and provide adjustable parameters for making changes according to of once the requirement of work.
It shows how many bits are being used by an audio signal, involves clipping of samples, reports each and every performed step, and estimated cause in an inter-sample clip during digital to analog conversion process.
You can visit on the official website of Stillwell for downloading it, and it is www.stillwellaudio.com. You can have it free of cost with all additional features of it. Here you will also get updates timely.
It also shows the audio sample rate and reveals the bit rate of a digital single. You can move the mouse cursor over the Bitter display screen for seeing the audio stream sample rate.
These were some of the important and free plugins of Pro tools that you can use for enhancing the features of this software. You can go with paid plugins also according to the requirement of end result of your work.
Conclusion
Now you have good knowledge about Pro tools' plugins and know how plugins increase their working capacity. You can go with an above-discussed plugin to use them with Pro tools for a different type of task related to them. You can also search for more free plugins because there is a number of free plugins available in the market with lots of good features.
Recommended Articles
This is a guide to Pro Tools Plugins. Here we discuss the introduction and different pro tools plugins for better understanding. You may also have a look at the following articles to learn more –