My Experience
There is something special about discovering a place that has become your favorite. Each place is unique, whether it's the fascinating architecture, culture, or people. This essay will take you to my favorite place – India! Join me in this article, Essay on My Favourite Place, as I explore the captivating sights and share stories of my experiences here.
Essay on My Favourite Place
We all have different thoughts when we are asked to write Essay on My Favourite Place. Regarding my favorite place, there is no distrust in my mind that it is Varanasi. It is one of the most excellent locations to tour if you're glancing for a place to undergo good vibes, spiritual enlightenment, and a relaxing vacation. To take sacred baths in the Ganges River, pilgrims flock to Varanasi, also known as Kashi.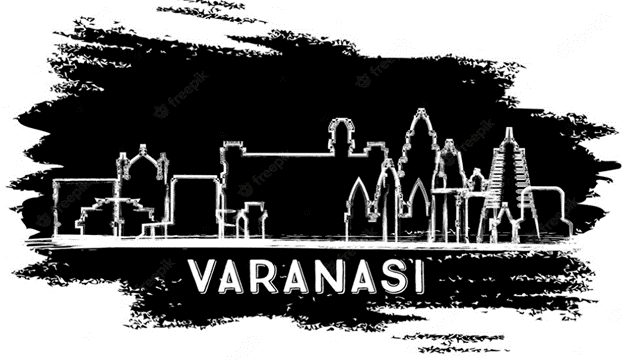 Due to its numerous ghats, illustrious temples, unique customs, and exciting religious festivals, the city has become one of India's most well-liked tourist attractions. In addition to being a haven for devotees of the Hindu religion, Varanasi is also a haven for travelers looking for a destination different from the usual tourist hotspots.
Reasons Why I Love This Place
There are many reasons why I love this place:
The scenery is stunning. The people, rivers, and food make it a relaxing and peaceful place.
The people here are friendly and welcoming. Everyone goes out of their way to help each other, which makes it a great community.
There are several things and activities to do in this area.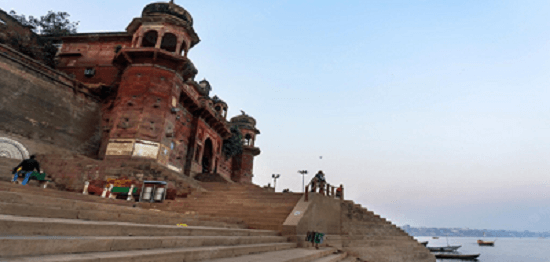 Historical Significance of the Place
Two rivers, the Varuna and the Assi have names related to Varanasi's origin. Many believed that Varanasi came from the name of the river Varuna. Various names, including Avimuktaka, Surandhana, Mahasmasana, Anandakanana, Sudarsana, Ramya, Brahma Vardha, and Kasi, have known Varanasi.
It has been approximately 3000 years since Varanasi was founded. The city is best known for its muslin, silk textiles, fragrances, ivory carvings, and numerous sculptures. It is known as the hub of most creative and religious endeavors. Parshva, the 23rd and one of the earliest Jain Tirthankaras to reside in Varanasi, is among the historical figures of the 18th century. Varanasi was the Kashi Kingdom's capital at its earliest point (during the lifetime of Gautama Buddha). Since Adi Shankara began to be known as Lord Shiva in the eighth century, Varanasi has been renowned for its religious significance. When you encounter several Sadhu babas or ascetics in and around the city, Varanasi's magical city allows you to discover a different aspect of the town.
Cultural and Spiritual Importance of the Place
The place I have chosen to write about is very dear to my heart. It is a place that holds great spiritual and cultural importance to my family and me. This place is known as the Ganges River. The Ganges River is located in India and is considered one of Hinduism's holiest rivers. Hindus believe that the water of the Ganges River has the power to cleanse people of their sins. For this reason, many Hindus travel to the river to take a dip in its waters.
The Ganges River is also a significant cultural symbol for Hindus. Many Hindu festivals and ceremonies are also get done near the river. It declares that every Hindu wedding is complete with a visit to the Ganges River. The Ganges River represents everything good and holy in Hinduism. It is a place where I can go to connect with my religion and culture. It is also a place where I can feel close to nature and experience its beauty.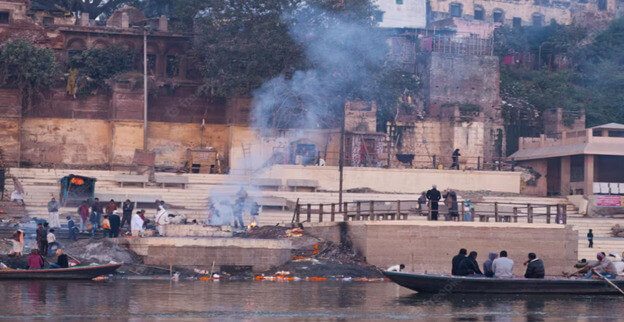 Why is Varanasi so Enchanted?
Most of Varanasi's beautiful ghats were built under the Maratha Empire's rule and are the city's principal draws. The city has more than 80 ghats, and each has a fascinating tale. The city is one of the most promising locations to complete various pujas and rituals at these ghats since it is the confluence of the three well-known holy rivers, Ganga, Yamuna, and Brahmaputra. Varanasi took on the names of two well-known ghats in this location, Varun Ghat, and Assi Ghat, to become Varanasi. Even cremations perform in some of these ghats. Read more: Varanasi's Best Tourist Attractions.
Reflection on What Makes this Place Special
This place is special to me because it is where I feel most at home. It is a place where I can be myself and relax. The majority of these sadhus have exciting stories to tell. Researchers have discovered that some sadhus had previously come from affluent backgrounds but have renounced all worldly luxuries in pursuit of a deeper understanding of life and spirituality. The spiritual center of the Hindus is near Varanasi. Even a million words can never adequately convey Varanasi's greatness. To discover the many mysteries that this holy location holds, you must come here once in your lifetime.
Recommended Articles
We hope that this EDUCBA information on "Essay on My Favourite Place" was beneficial to you. You can view EDUCBA's recommended articles for more information,