Books, A Resource
Books are a collection of pages bound together to provide information in written or picture form. It serves as an essential resource by making a person aware of a large variety of subjects. Books act as a quick escape from troublesome surroundings which might feel suffocating at times. This essay on Books will teach you the real meaning of books. Extensive reading nourishes the intellect and provides a broadened view of society and a meaningful description of the matter.
Individuals who regularly read books possess excellent character and can easily converse as they acquire the skill to discuss any subject in any given circumstance. Certain bibliophiles find the smell of old books similar to dust and relate them to the culture and history on those pages.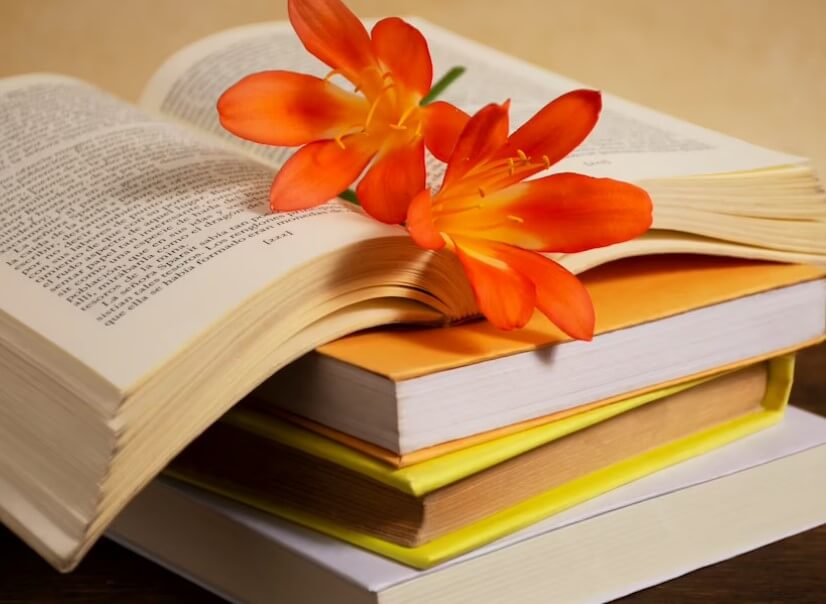 The Importance of Books
This article Essay on Books gives you more insight on the importance. Books play an essential role in one's life by introducing a world of imagination, supplying knowledge of the outside world, improving reading, writing, and speaking skills, and upgrading memory and intelligence. Good books are rich in subject matter as well as quality since they serve as a storehouse of knowledge and wisdom. One can learn about history, values, science, philosophy, and more just by reading books.
Books, known as 'Man's best friend', can act as survival kits. A person who has enough books will never be friendless. They contribute a lot to the evolution of mankind and enlighten our hearts and souls. They not only help in widening our horizons but also act as a doorway to bind us to the world around us. Reading books is a stress relief practice and an escape to a completely different world.
Uses of Books
Apart from the main purpose of reading, books are also meant for other purposes.
A book acts as an artistic piece of art, which is often known as an artist's book.
A professional writer or a reader can assess it to produce a book review.
Certain groups of people might read books to use as a spark for social or academic discussion, like in a book club.
Students and scholars can study a book as a writing and investigation exercise and report their findings in a book.
Books are also used in exterior decoration, mostly in cafes.
Different Types of Books
Books are broadly classified under two main categories – fiction and non-fiction.
#1 Fictional Books
A Fiction Book originates from the imagination of the writer. One could create this category of books for inspiration or partially take them from real-life scenarios. They place fictional books under the category of 'Novels'. These books are immense in terms of subjects and have a huge sub-division or genres, which excites the bookworms.
#2 Non-fictional Books
Authors base non-fictional books on facts, true incidents of history, and real-life events, in contrast to fictional books. So, unlike fictional books, non-fictional books have a comparatively limited number of genres. The highly favorite types of non-fictional books among the masses are biographies, autobiographies, encyclopedias, maniacs, and more.
Benefits of Reading Books
A typical reader can broaden their knowledge as they learn new things about the subjects of interest. Different books enable us to capture an individual's interest.
When reading, an individual performs a mental workout for the brain that helps to improve memory function.
Reading is a form of free entertainment since it immerses us in reading the content and keeps us engaged.
Since reading activities require undivided attention, it helps to improve concentration and the ability to focus. In books or in real life reading books to improve your knowledge is so much important.
Reading improves literacy since it has the power to improve your vocabulary by introducing us to new words, thus improving communication skills.
Moreover, reading books help to improve writing skills by making the reader understand and learn different writing styles.
Reading improves the quality of sleep by setting the phone aside and reading a book. It calms down the brain and helps de-stress.
Books are a treasure of general knowledge, filled with fun and interesting facts.
Reading books about motivational protagonists makes us feel encouraged to do the same and stay positive in any situation.
Regular reading teaches empathy and develops the experience of realities. It directs us to relate to others by putting us in the shoes of the author and presenting thoughts and scenarios outside of our imagination.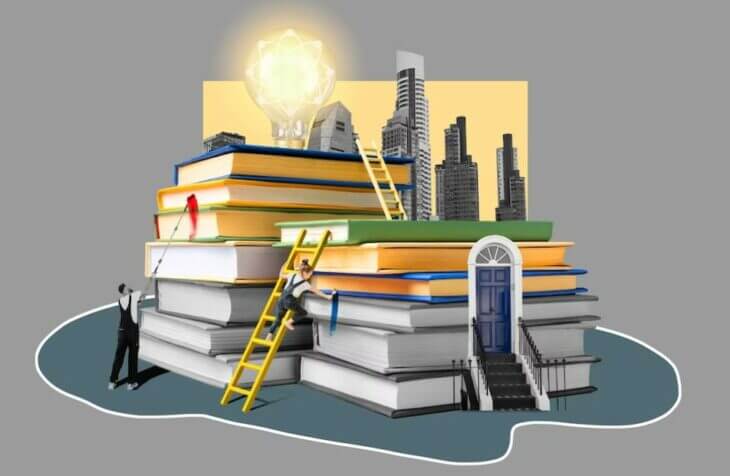 Conclusion
Earlier, people only had books as a source to gain knowledge and information. With changing times, the technological era exposed us to the internet, due to which the masses have started referring to e-books. Any technology can never fulfill the benefits of reading books. I hope in this article, Essay on Books you got all the required knowledge about books and how they are important to us in our life. Therefore, it is equally necessary to teach from childhood the habit of regularly setting aside some 'me time' for reading, from the initial stage itself. Moreover, reading enhances vision and creativity.
Recommended Articles
We hope that this EDUCBA information on "Essay on books" was beneficial to you. You can view EDUCBA's recommended articles for more information,