Updated June 2, 2023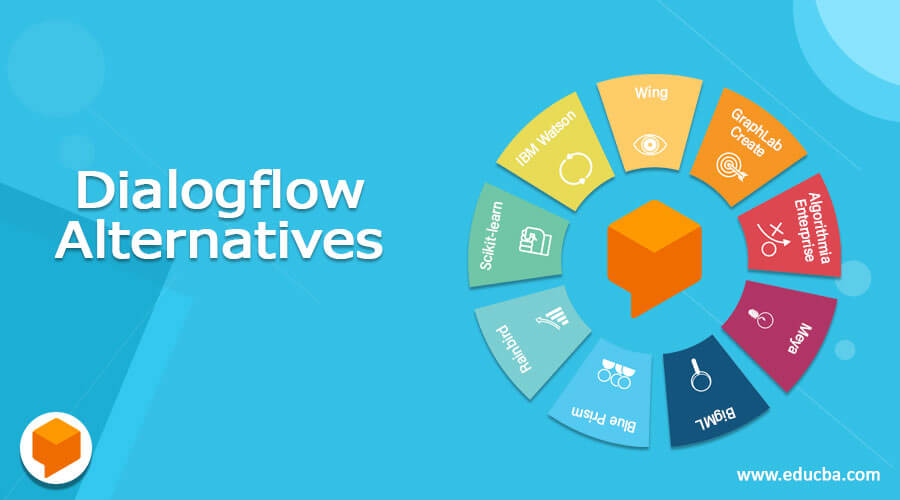 Introduction to Dialogflow Alternatives
Most people use Dialogflow to assist with chatbots and code-free development, but it may not be the right solution for you. Many other tools can be great for your needs, whether looking for ease of use, affordability, user rating, or value for money. Exploring alternatives instantly and comparing software with similar Dialogflow features. Look at the top options based on standard functionality, key features, and benefits closest to the Dialogflow. Just click "Compare" to see alternatives on a look.
List of Dialogflow Alternatives
Given below is the list of Dialogflow Alternatives:
1. Wing
High-quality remote talent starts from only $449 per month, allowing technology to perform ongoing activities such as scheduling, research, entering data, support to customers, management of emails, and much more! Wings dedicated account managers help delegate work, and software instruments such as workflows and credentials managers make it efficient, easy, and secure to interact with remote talent. Artificial Intelligence allows background quality management to ensure an unparalleled user experience.
2. GraphLab Create
GraphLab Create is another Turi-developed data scientist and developers' machine learning platform. Your Apple subsidiary offers users algorithms to create Python smart applications. Thanks to this powerful solution, users can access advanced toolkits for easy and effective application development that incorporate critical features specific to their applications, including automation in their machine-learning models.
3. Algorithmia Enterprise
A Cloud-based algorithm development platform, Algorithmia Enterprise helps developers create and share existing algorithms. The solution allows using AI in REST API solutions such as natural language processing, video censorship, and geography demand calculation. It is a specially designed Artificial Intelligence Layer for big business organizations that allows companies to use their AI and ML investments to remove obstacles. This makes it safe for users to develop solutions to complicated problems. It also provides more security, scalability, and discovery.
4. Meya
Meya has been developed as an interactive artificial intelligence platform to create a customer experience within messaging platforms. It is one of IBM Watson's best alternatives and provides all similar services with many new features, which make it better than others. This platform enables companies to leverage AI's power and increase the capacity of their customer service providers. They don't have to join their team in this way. They can use bots instead to support the agent in supporting its customers.
5. BigML
BigML is a leading machine learning platform that helps thousands of companies make highly automated, information-based choices. The platform has the Innovation Wave of Maschine Learning as a Service through its consumable, programmable, and scalable software solution. It simplifies developing and deploying intelligent applications driven by state-of-the-art predictive models. Various basic machine-learning resources on the platform can be combined to solve complex machine-learning tasks.
6. Blue Prism
Blue Prism is the leading software for managing and deploying a digital workforce comprising software robots for businesses. These bottlenecks are very flexible, flexible, and reliable in their assignment. This automates redundant tasks, and a staff who does not take a day off continually performs them. Instead, the human labor force can channel its energies to more complex operational challenges. Blue Prism is an easy-to-use platform that allows companies to set up and promise band-quality security.
7. Rainbird
Rainbird is one of the finest software for artificial intelligence, allowing organizations only to use the best level of decision-making. Through this software, companies have an intelligent machine that enables them to produce innovative solutions that transform them. By integrating Rainbird into their system, companies have access to state-of-the-art cognitive reasoning and the means of complying with the rules laid down by governing bodies and regulators to satisfy their clients.
8. Scikit-learn
Scikit-learn is a specialist platform that provides a Python programming language learning library and protocol. It includes several features that give you a range of regression classification and algorithms that support vector machinery and offer you random forests or various scientific modules included in the software. The interface is excellent and allows multiple languages to be easily integrated in addition to Python. It uses high-performance linear algebra and array operations to integrate and create different applications in the program
9. IBM Watson
Using artificial intelligence software, IBM Watson allows organizations to accelerate research and discovery, forecast interference, and enhance interactions. It allows companies to fully control and maintain ownership of data, intellectual property, and insight into what matters to the business. This IBM cloud platform also supports organizations in decision-making and is designed for different industries, including finance, IoT, energy, healthcare, consumer involvement, and transportation.
Conclusion
In this article, we have seen Dialogflow alternatives. You can choose any of them based on your requirements.
Recommended Articles
This is a guide to Dialogflow Alternatives. Here we discuss the introduction and the list of Dialogflow alternatives. You may also have a look at the following articles to learn more –