Updated August 19, 2023
Introduction to Cyber Security Auditors
Cyber security auditors help organizations build a stronger online security system so that they are not vulnerable to cyber threats.
For example, cyber security auditors will look at a business's online security system and find its weaknesses by trying to hack into it. This way, businesses can improve their systems and save themselves from harmful cyber crimes.
As technology advances, cyber security becomes increasingly important. Since the world has increasingly gone digital, protecting your information is of utmost importance. With hackers becoming increasingly sophisticated, it is crucial to take necessary precautions to safeguard yourself and your business.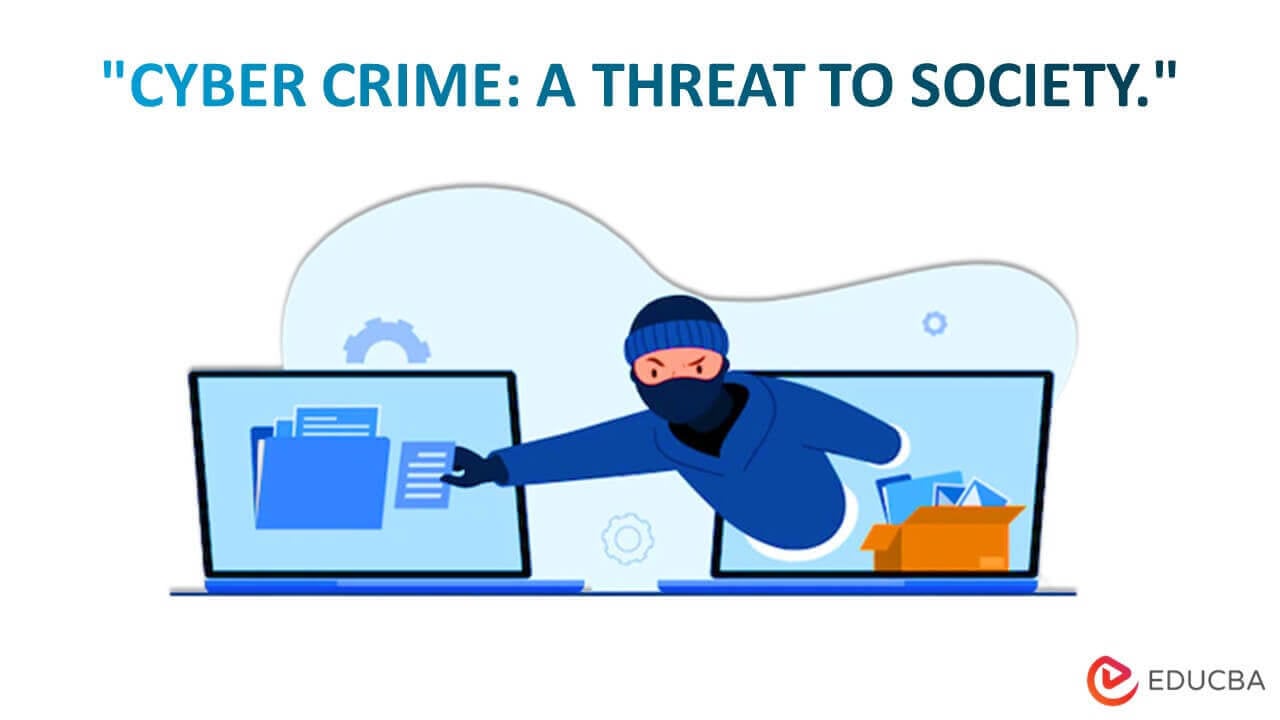 Key Highlights
Everyone is susceptible to digital crimes regardless of their background in computer science.
"Cybersecurity" is an umbrella term that encompasses the various technologies, processes, and methodologies used to protect electronic systems, data, and networks from potential attacks.
Cybercrime has three main categories: crimes where the computer is used to commit another crime, attacks on computers themselves, and crimes that use computers but aren't actually about them.
Cyber security auditors must be able to evaluate existing cyber systems for any weaknesses and develop plans for mitigating those risks.
What Exactly is Cyber Security?
Cyber security refers to the protection of devices and services against electronic attacks. White hat hackers, called cyber security professionals, can do this too.
These days, defense tactics are more important than offensive ones regarding cyber security. That's why part of a professional's job is finding weaknesses in an organization's system. This way, black hat hackers can't exploit them.
Cyber security may seem like it only applies to people who use the internet or have computer networks. However, every single person is susceptible to digital crimes.
These acts range from identity theft to international weapons created solely for online destruction. These terms hold a lot of meaning to someone with experience in computer science or the digital world.
Types of Cyber Threats
Cyberterrorism: Hackers use computer systems and software to damage or disrupt normal societal operations.
Malware: This ransomware can potentially infect your computer with spyware, viruses, and worms. It can also damage your system by installing harmful software or disrupting it entirely. It can even block access to important resources on your device or covertly transmit information from its data storage.
SQL injection: Hackers enter illegitimate codes into a Structured Query Language server. This way, they carry out SQL attacks.
Phishing: Hackers send false communications, especially through email, to trick the reader into following instructions. This gives them access to sensitive information. Some phishing attacks also infect your device with malware.
Man-in-the-middle attack: Sometimes, a hacker gets in between two people communicating online, stealing information as it goes from one person to the other. This is called a man-in-the-middle attack.
Denial of Service: DoS, or Denial of Service, is a cyber attack in which an overwhelming number of requests are sent to a network or computer. This makes it unable to respond to user requests.
How Does Cyber Security Work?
#1 Application Security
Application security includes the various methods an organization can use to protect its software from being hacked.
Usually, this requires cyber security professionals who know how to write secure codes, design robust application structures, implement fail-proof data input validation procedures, and so on. These reduce the likelihood of unauthorized access or changes to application resources.
#2 Cloud Security
Businesses must take active steps to protect their data from online threats. One can do this by choosing cloud security scanners and building safe applications.
Some of the most reliable providers that offer these services include Amazon Web Services, Google, Azure, and Rackspace.
#3 Identity Management and Data Security
This area's main goal is to ensure that only selected people can access an organization's information systems. Part of addressing this issue involves establishing secure storage areas for data, whether in transit or being stored on servers or personal computers.
Additionally, this subdomain heavily uses authentication protocols, such as two-factor and multi-factor authentication.
#4 Mobile Security
Mobile security is now a top concern as more people use their cell phones to check their bank accounts and write work emails. Mobile threats encompass a diverse range of risks, such as unauthorized access, device loss or theft, malware, and viruses.
To protect against these dangers, organizations and individuals should take precautions like implementing authentication measures and teaching users about proper behavior.
#5 Network Security
Network security is vital for protecting networks from potential damage. Using software and hardware, network security systems can repel unauthorized access.
It can also protect against a wide range of potential threats. An effective network security system is essential for any organization wanting to maintain the safety of its assets.
Importance of Cyber Security Audits
A cybersecurity audit is essential to protecting your business's digital assets, data, and operations.
It helps to ensure that you have the necessary measures to prevent cyber threats such as malicious software, phishing attacks, data breaches, and cyber espionage.
The cyber security audit also looks at procedures for responding to cyber threats quickly and efficiently, should they arise.
By regularly conducting a thorough cyber security audit, businesses can identify any weak points in their current defenses. They can work on strengthening them before they are compromised.
This can help protect vital data and employee and customer information from attackers looking to exploit weaknesses in the system.
Things To Look for In Cyber Security Auditors
When finding cybersecurity auditors, there are several key considerations to remember.
First and foremost, cybersecurity auditors should be knowledgeable about cyber threats and potential vulnerabilities in the system.
They should also have experience in cyber security risk assessment, cyber incident response planning, and cyber attack prevention tactics.
Cyber security auditors must be able to evaluate existing cyber systems for any weaknesses and develop plans for mitigating those risks.
Furthermore, they should also be able to provide insights regarding best practices and industry standards to help protect against future attacks.
Most importantly, cyber security auditors need to have strong communication skills to explain their findings in a way that stakeholders will understand.
Final Thoughts
Cyber security is a growing concern in today's cyber landscape. Companies must take the necessary steps to protect their digital assets, data, and operations from cyber threats. A cyber security audit is an important part of this process. It helps businesses identify any weak points in their current cyber defenses and work on strengthening them before they become compromised. By selecting qualified cyber security auditors, businesses can improve their chances of staying safe from cyber threats. These auditors must have expertise in cyber security risk assessment, cyber incident response planning, and cyber attack prevention tactics.
Frequently Asked Questions(FAQs)
Q1. What does cyber security do?
Answer:  Cyber security protects businesses and individuals against cyber threats and crimes. In the digital age, cybercrimes are being committed on a global scale. Cyber security prevents such attacks from happening altogether.
Q2. What are the 5 types of cybercrime?
Answer: There are many forms of cybercrime carried out. Some are more common than others. 5 common types of cybercrime are malware, phishing, cyberterrorism, denial of service, and SQL injection.
Q3. What skills are required to be a cyber security auditor?
Answer: Cybersecurity auditors must know various fields. Some are cyber security risk assessment, incident response planning, and cyber attack prevention tactics.
Recommended Articles
This article is a guide to the Importance of Cyber Security in the Digital Age. Read the following articles to learn more,