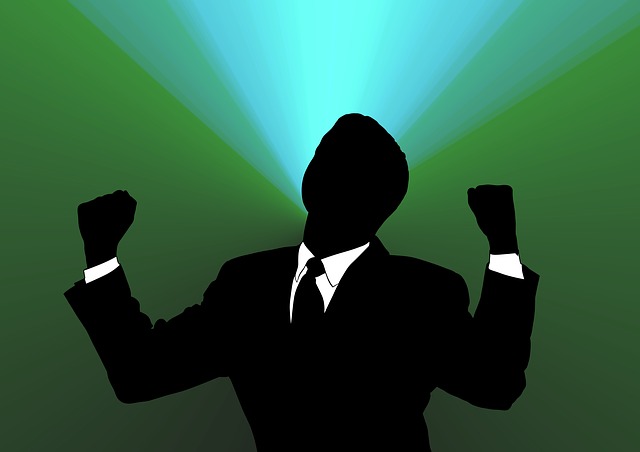 Introduction to Changing Job
Gone are the days when a person used to join an organization at the beginning of the career and would retire from it when he/she reached the retirement age. changing a job is an important decision in one's life, and a wrong move can set you back by a couple of years, or if you are unlucky, you may never be able to get back to the career trajectory that you were on before the change. However, a correct move can change, put you on a faster trajectory and can take you in the direction where promotions, bonuses, and increments come at a fast pace.
These days' individuals changing jobs every couple of years for varied reasons like
More responsibilities
Better work environment (fewer office politics, better benefits, etc.)
Better growth prospects ( promotion)
Being closer to their hometown etc…
Based on my 24 + years of experience in different sectors of the economy and from recruiting and managing teams, I have seen people make various types of mistakes while changing their job.
Given below is a list of Things To Consider While Changing Your Job to avoid making a bad decision.
Things To Consider While Your Changing Job
Salary Increase:
---
In more than 90% of the job change cases, an increase in salary is a primary factor motivating the job change.
However, many candidates, to their dismay, find that the jump which they thought they were getting when they joined is negligible.
A person needs to be very careful when comparing the salary numbers between existing versus what is offered by the new company. The candidate needs to look at the benefits and add them to the salary to arrive at a final comparison picture. Given below is a list of benefits that one should consider.
PF contribution made by the company: Even though you may not be getting this now, it is getting added to your account, and you will be able to withdraw it as per PF rules. Some companies reduce this amount to show a higher take-home figure.
Five days working Versus Six days working: If you are working for six days a week, you are working for 52 extra days in a year compared to someone who is working only for five days a week. This is equal to around 2.5 months of extra (20%) working in a year.
So when you shift from a company that has 5 days week to a one that has 6 days a week, and you are getting a 30% increase, then be aware that your actual increase is only 10% and the balance 20% increase is for the extra hours that you will be putting in.
Leaves: Different companies have different leave policies, and you need to understand what the company offers.
Multinational companies typically have 12-14 Holidays in a year, plus you get around 20-22 paid leaves, plus you also get upto 10 days of sick leaves. Additionally, multinational companies will not count Saturday and Sunday as leave if you have taken a long leave over the weekends.
Smaller companies tend to have very restrictive leave policies and would probably be offering half the No of days compared to Multinational companies.
So while making a salary comparison, it is important to take into account the No. of leaves that you are getting.
Hidden benefits: Companies can have hidden benefits like maternity leaves, marriage leaves etc., soft loans for the purchase of car or house, free parking, subsidized lunch or snacks, annual gifts, liberal bonuses, clubs, gymnasiums etc.
The candidate needs to look at all the benefits and add them to salaries for comparison.
Salary Structure: Indian companies are a lot more flexible around the salary structure, and they are able to modify the structure in a way that reduces the overall tax outflow for a candidate.
Lower tax outflow means higher take-home pay, and candidates need to consider the "Net Salary after Taxes" when they are comparing the salaries of two companies.
Variable Pay: Many new-age companies include 100% of eligible variable pay as part of the salary. However, in reality, very few candidates earn 100% of this, and for others, this reduces their monthly pay.
To summarize, do not compare the numbers mentioned on your offer letter with your existing salary; add the above benefits to arrive at a true comparison.
Location of the new workplace:
---
This is one area where a lot of candidates make an error in judgment since it is not directly related to their actual work. There are two aspects of the location that one needs to consider
Time to Commute: In most of the cities the travel time has increased drastically. Hence, it is important for a person to be clear about how much extra travel time he/she will have to put in.
At times the candidate gets a false sense of time that is required as he/she has traveled and reached the office during non-peak times during their interviews, and that makes them think that the travel is manageable.
Also, the travel time tends to increase by over 50% during monsoons in most of the Indian cities, and that needs to be looked into.
It is observed that travel time is not an issue with most of the candidates when they join a new job as there is enthusiasm over the newness of the changing job fields. However, over a period of time when the enthusiasm wears off, long travel time becomes one of the major reasons for stress.
My personal advice is that commute time ideally should be less than half an hour, and a person needs to really think things through if the commute time is more than the hour.
Different City: At times, a person ends up getting a better job offer in a location that is not where they are currently staying. While the offer may look good on paper (30-50%), increase in salary. The candidate needs to consider the following.
Evaluate the overall extra cost that he/she would be incurring by taking this move. For e.g., if the candidate's family cannot move with him/her, than their will be the additional cost of running two houses and the cost of travel which may eat away all the extra money that the person is going to earn.
The ability of the family to adjust to the new city: Again, at times people overestimate the ability of their families to adjust to the new city. Without the backup available from parents and relatives in the hometown, settling in a new city can be an uphill and very lonely journey, and I have seen candidates quitting their new changing job just because their families could not settle down in new locations.
To summarize, logistics around commute and location are important factors that will impact your "overall happiness" with the new changing job and should be thoroughly researched.
Future growth:
---
A number of candidates who I have interviewed and have already changed two or three changing jobs, when asked a question "Why did they leave their previous job?" the answer is typically for "better growth" and when questioned the reason for wanting to leave their current changing job the answer is again the same "better growth".
However, when they are given an opportunity to ask questions during an interview, they do not ask a single question related to growth opportunities in the job that they are being interviewed for.
What it means is that they will accept the current job without really understanding what's in it for them, and chances are that they will be disappointed and will be again back in the market after 2-3 years looking for a job that offers "better growth."
To summarize, it's very important for all the candidates to understand the growth opportunities in the new job and ensuring that it's aligned to their personal needs before accepting the new offer.
The working style of the Manager to whom you will be reporting:
---
It is said that people do not leave organizations; they leave their managers. Your manager is going to be the most important person in your organizational life, and he/she can literally make your new changing job a "heaven" or a "hell".
Hence, it is very important to understand the working styles and the values that your manager has. You should only opt to work with managers who are working style value system complements yours.
You can get to know about your managers' working style by asking him specific questions about his/her style during the interview (you can ask these questions when the interviewer asks you, "Do you want to ask any questions?") or by asking friends/colleagues, etc. who may have worked with him.
You can also request the interviewer that you would like to speak to some of the team members if possible before accepting the offer, and many companies would allow you to have this discussion. Meeting and talking to team members will give you a very good idea about your new boss.
So check the working style of your new manager and ensure that you only accept the job offer if his working style complements yours.
Financial Stability of the new organization:
---
In 2008, one of my ex-colleagues, who was doing very well in his organization at that time, was headhunted by a start-up with a fancy designation and a huge jump in salary.
However, soon after his joining the new organization, the financial crisis hit the world economy, and the funding for the Start-up dried up, and the company had to close down, and my friend was without a changing job.
Even though it's been five-plus years since that event, my friend has not been able to get back to that level in his career where he was in 2008.
In the current scenario, where the start-ups and e-commerce companies are flush with funds and are following the strategy of selling a dollar for seventy-five cents to garner customers, it is just a matter of time that a number of them will have to wind-up their operations if the economy were to take a downswing.
This is not only applicable to new-age companies, but a number of well-established companies like the Sahara group, Yash Birla Group, etc., are currently undergoing financial difficulties, and salaries to the employees are delayed.
Hence it's very important while making a change in the job to check the financial stability of the new organization.
Shifts: 
---
A number of new-age companies require their employees to work in shifts to support different time zones.
Candidates who have not worked in shifts are unable to visualize the impact of working in shifts. It's important that the candidates understand the hardships associated when you work in shifts and carry a check to see if they have an ecosystem that supports such work hours.
For e.g., if you are in Mumbai and you are getting a job to support the US time zones, than you need to have accommodation where you are able to go and sleep during the day. In case if you do not have your own room in the apartment, than you will find that you are unable to get good quality sleep at home and in a few months' time, your body's resistivity starts falling, and you will find you are falling sick quite often.
Also, it's observed that if husband and wife work in different time zones, than they are not able to get time to spend with each other increasing stress levels.
Working in shifts is not everyone's cup of tea, and the candidate needs to be careful while accepting a job that requires shift work.
The market value of the experience that you are getting:
The salary that you earn is like an iceberg, and it's made up of two portions. The visible portion, which is around one third, is the money that you get in the bank every month and the experience that you are getting is the two-third invisible portion that's under the sea.
Many times candidates get a very high jump (over 100%) when they change a job. While this increase is good, a candidate also needs to see whether there is a constant value add that is happening to him/her.
Typically these sort of jumps is given to candidates from large multinational companies when they join smaller start-ups or Indian companies. However, the candidates later find that learning in their new organization is minimal, and they are not able to move back to established companies after a couple of years of experience in these organizations.
This point is also very important when you are getting a job abroad, typically in Gulf or African countries. While the salary increase and the perks offered look very attractive, on closer scrutiny in most of the roles especially in Finance and Sales/marketing areas one finds that the market value of that experience is nil and it is extremely difficult for you to find a good job back in India, after spending a couple of years in these countries.
Remember, value add to you in terms of quality of experience is as important or more important than the Salary that you get at the end of the month. Therefore, always check the quality of experience that you will be getting in the new changing job.
Notice Period:
---
While this may seem like a trivial point, one realizes the importance of this point when you want to again look for a change.
Some organizations now have three or more months of the notice period, so when you are looking for a job, you will find that the new organization is not ready to roll out an offer to you because they cannot wait for three months (or more) for you to join.
Rule of thumb – if possible, avoid accepting jobs that have more than 60 days of the notice period.
Work culture:
---
Different organizations have different work cultures, and it's better to understand the work culture and check whether one is comfortable working in such a culture before accepting the role.
In the case, of senior profiles, the work culture becomes very important as someone who has spent a substantial no of years in a particular type of work culture will find it very difficult to work in a different culture; the business papers are replete with news of CXOs leaving their new organizations as they could not fit into the culture of a news organization.
Only join companies that have a work culture that you feel comfortable with.
10. Extra-curricular activities:
---
If you are one of the persons who love to participate in extracurricular activities like CSR or sports or other such events, than it's important to get a better idea about the extracurricular activities that are available in the new organization and only if the interests are matching then take a call.
I am aware of a few cases where the employees who very active in the CSR work in their previous organization felt a lack of job satisfaction in their new organization because it did not have an active CSR function where they could participate.
Check Extracurricular activities in the company that is making you a changing job offer.
To summarize changing job fields is an important decision in your personal life and any mistake here not only impacts you but also your near and dear ones. It is therefore important to take utmost care while deciding on a job change and if you consider the above points you will be able to improve your chances of making the right decision substantially.
Recommended Articles
This has been a guide that if you're stuck in your career-changing job, 10 Things To time to leave your job Consider Changing Your Job. The job while beginning the search for a new job. These are the following external link related to the changing job.