Updated June 14, 2023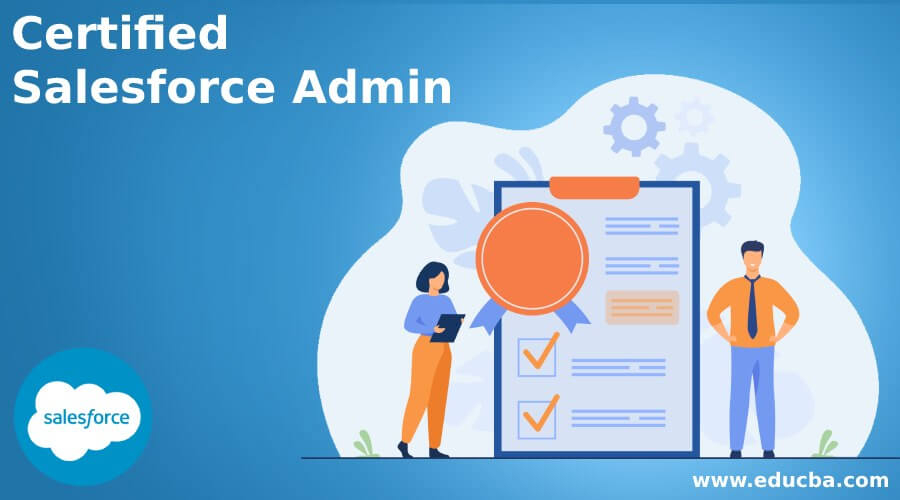 Introduction to Certified Salesforce Admin
There are two common questions we are asked most frequently.
"Do I have all the required skills to become a Salesforce Admin?" and "I want to get a Salesforce certification. Should I go for Developer or Admin?" After seeing these two questions cropping up at a fantastic regularity over the past few months, we decided to provide some details about Salesforce certification and give enough context to help aspirants make a more informed decision.
Certified Salesforce Admin & Your Career
Being a Salesforce-certified professional is, of course, both essential and rewarding if you want to pursue a career in cloud computing. Studies have revealed that most companies insist on at least a basic level certification for all job openings. In an annual salary survey conducted by Denver User Group for some years, it has been noticed that the general lift you can expect in the state while going to one from zero certification is around $20,000 a year. There's no doubt that Salesforce certification has a vital role in your career if you want to stay in the space for a while.
But the next step could be confusing once you have decided to get a certification. There are several certifications and related classes, and limited information on how the Salesforce certification works. There is also a need for more resources that help you understand the subsequent steps and how to prepare for the certificate.
Let's see whether we can provide insight into Salesforce certification options.
Developer vs Administrator Certification
These are the two most popular certifications offered by the cloud computing service.
The Admin track comprises two certifications: Administrator (ADM201) and Advanced Administrator (ADM211). ADM201 has no prerequisites. But you must successfully pass the ADM201 level to take the ADM211 certification.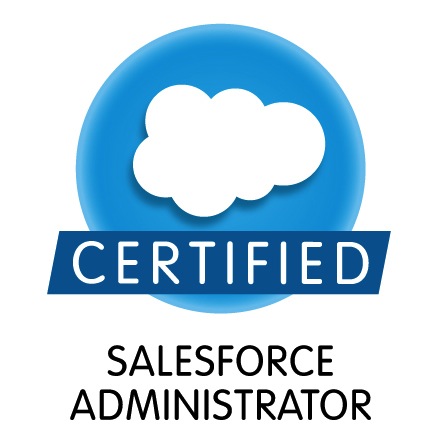 The same is valid for developer certification as well. Force.com Developer (DEV401) and Force.com Advanced Developer (DEV501) comprise the Developer track. While there are no prerequisites for DEV401, you must successfully qualify for the test to get the DEV501 certification.
It's all entirely cut out and dry. But the confusion happens whenever you attempt to "cross the streams."
Let's say you get the ADM201 certification. You now want to earn the DEV501. This is not possible unless you make the DEV401 certification. However, once you get the ADM201 certification, you can appear for the DEV401 certification without issues. The hierarchy of certification in each track is pretty straightforward. But the confusion on how the two overlap doesn't seem to end.
So What's the Difference?
The Salesforce Admin certification primarily focuses on the daily areas of the cloud computing system. For instance, it'll test your understanding of the security model, how to manage issues in the best possible way, create workflow rules, and install features like territory management and others. The Advanced Admin Certification also focuses on identical concepts. The only thing is that it's a bit more complex.
About the Developer Certification, especially DEV401, the examination will test your skills and knowledge on "declarative development." This is how most Salesforce administrators build the configuration in the cloud configuring software. It's not codes but clicks. For instance, how does one create a custom field and object? How do you resolve a business issue by using configuration? While you may not need to know codes for the examination, you must know when the code will be used and when it's a proper solution, in addition to or in place of declarative development.
What do we Recommend?
We suggest that all Salesforce administrators take the Developer, Administrator, and Advanced Administrator test. Between all these three certifications, you will get a great understanding of the functionality and features of the application, besides a thorough knowledge of the application's database structure and how to build upon it.
You can begin with the ADM201 or DEV401 test. Either of the two is fine. Many prefer taking the ADM201 first, followed by ADM211, and then DEV401. But there is no holy rule. You can begin with the one most comfortable to you or what makes the most sense, depending on your career goals.
Studying for Certified Salesforce Admin
Before beginning your preparation, go through the certification page on the website of Salesforce. You'll find all details about the certification program there. You'll also get information on the official Salesforce training being offered in your area and access the "certification verification" tool that allows others to check a party's certification.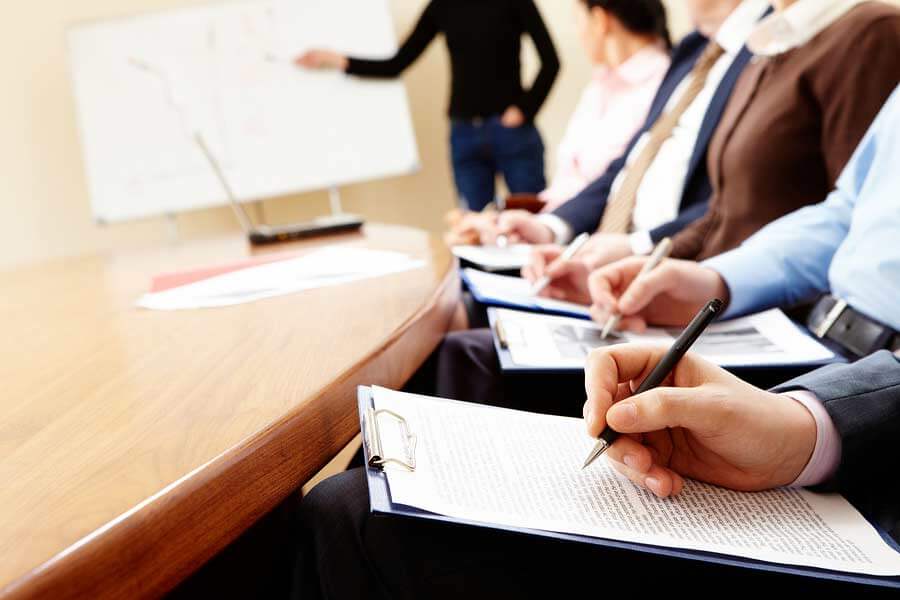 (Image source: pixabay.com)
The updated study material is available on the Salesforce certification website. The guide is primarily an examination outline that includes the topics to be covered and the weight allotted to each case. Print the study guide and use it as ready reference material. Determine the areas that you aren't proficient enough and start to focus on these areas.
Once you get a fair idea of the examination, it's time to begin your preparation.
Official Training Programs
Salesforce offers great training classes for all of its certifications. Please note that these classes won't prepare you fully for the examination. Yes, the courses do cover a good amount of exam competencies, but the examinees still have to fill in the gaps. Most examinees have found the program to be extremely helpful. But they could be price prohibitive.
Several partner organizations, like Stoney Point and others, offer such classes at a fraction of the cost of Salesforce. They are all good alternatives if you are on a tight budget. But be very careful when you select a partner organization. Ensure that it has a good track record. Ask former participants whether they found the content helpful and worth paying for. Some experienced Salesforce professionals offer a free training program. It's more exhaustively covered in the community resources section to follow.
Going for Self-Study
The real go-getters will likely be more inclined to prepare for the examinations at their own pace, using the cloud-based application's exhaustive documentation. Help and training are a great way of focusing your attention on particular features and functionality of Salesforce. You can also check out what the Salesforce Developer website has to offer. This is where all the technical documentation and workbooks of the application are housed.  But whatever method you choose, self-study will be a part of the learning process. But you must ensure that the information you're using is accurate by sticking to the official resources as far as possible.
Community Documentation
There's a seemingly unending amount of Certified Salesforce Admin study material available online. In fact, there's an endless supply of information from sites like YouTube to Admin Hero. But here's a healthy bit of caution. While there are some great community resources, there are others that aren't so great. Remain wary of these.
Focus all your efforts on the Success Community and other dependable resources like Admin Hero. You may also join the Certified Salesforce Admin Study Group community. The group is managed by members of the Certified Salesforce community, who volunteer their time to facilitate a virtual study group. There's a formal program that lasts for about four months. It includes homework that you have to complete weekly in your Developer org. You can have a weekly meeting with the other members of the study group where the facilitator will talk to you about the homework, ask questions, and so on.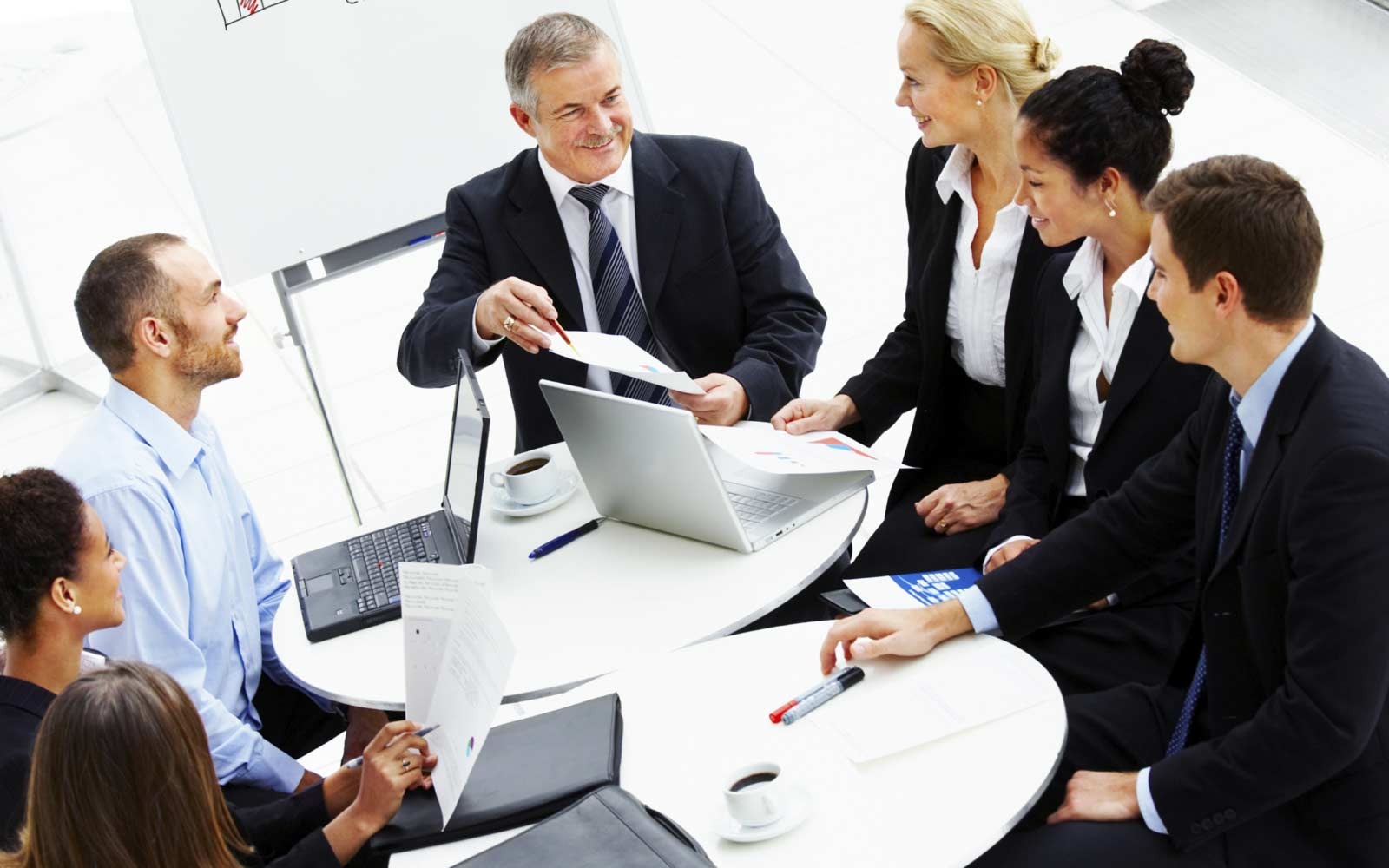 (Image source: pixabay.com)
The study group does a great job of helping other community members successfully complete their certification.
But if there's one thing that you must be particularly wary of is the practice certification examinations. You may pass the test, feel confident about your knowledge, appear for the real thing, and fail. This is because the practice test is nowhere near what the actual test is.
How to Clear the Exam?
While several paid training courses are available on the Certified Salesforce Admin exam, we believe that most aspirants can pass the exam by preparing correctly. Several Salesforce administrators offer consultancy on how to pass the exam.
Here are some valuable tips that will be of help to you.
Review the study guide: Click on http://certification.salesforce.com/Administrators, and you can download the free study guide. Go through the test outline and review all topics. If you're unaware of the answers, you can get them at the Salesforce Learning Center.
Trailhead: This is a brand new website from Salesforce with all types of training material. Visit https://developer.salesforce.com/en/trailhead.
Watch the video tutorials: Review all video tutorials on Salesforce.org. These videos are updated regularly and provide a hugely helpful guide regarding the type of questions to ask. We have often found that several of these questions have been directly taken from the tutorials. So, pay attention to these videos and take notes if required.
Target what matters: Remember that the Salesforce Admin test is weighted and based on each section. Use the 80-20 rule while choosing the topics for study. For instance, many Salesforce Administrators took 17% of the questions on customization, 13% on analytics, and another 13% on security and access. Allot more time and energy into the sections that will get you the highest return on investment.
Give time to yourself: Preparing for the Salesforce exam is something that you won't like to do in a day or two. We recommend budgeting at least a month's preparation to digest the concepts of each test section. Study for at least a couple of hours each day and slowly increase the time as the test comes closer.
Skip and review: The Salesforce exam comprises 60 multiple select/choice questions that you have to answer in 90 minutes. Skip questions for which you have no ready answer, but review them after you have responded to the remaining questions.
The number of questions could seem overwhelming at first. But a little preparation goes a long way to increase your odds of passing the test. Stay cool and calm as you get three attempts to pass the test. So don't sweat if you fail in the first attempt.
Please register for the exam: We always tell aspirants that they won't pass the tests unless they register for them. Register now, even if it's a session a few months away. Deadlines help things get going.
Recommended Articles
We hope that this EDUCBA information on "Certified Salesforce Admin" was beneficial to you. You can view EDUCBA's recommended articles for more information.