Updated June 14, 2023
Introduction to Salesforce Certification
In this world of fierce competition, where one has to strive hard to obtain their dream job, possessing something which makes you different from others has become crucial. Where the high employment rates have become stagnant, it has become essential to add value to your skills so that you don't get drowned in the never-ending well of unemployment.
The only way by which you can cross out any chances of rejection at a job position is by enhancing and updating your resume in terms of skills, work experiences, and achievements. Many professional salesforce certification courses are available nowadays that polish your skills according to the domain/field you work in. This certification boosts your career, does not consume much time, and effectively displays your competencies.
A much-talked-about certification nowadays is "salesforce Certification." Employers are getting interested in candidates holding this certification, and thus candidates are striving hard to achieve this certification. Experts predict that 4.2 million job opportunities will be created in the cloud computing field by 2016.
What is Salesforce Certification?
Salesforce.com, a San Francisco, California, cloud computing company, provides the above certification. A salesforce system provides help in managing CRM through marketing and management.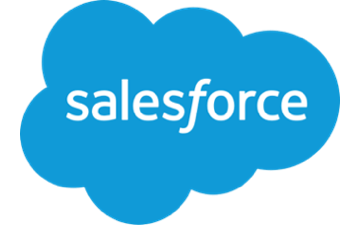 Eligibility
To avail of this certification, individual needs-
To be an administrative professional
Their basic qualifications should be-A degree holder in BBA/BCA/MBA/MCA
The individual should possess explicit knowledge and grasp of salesforce concepts
Examination Pattern
The examination consists of 60 multiple-choice questions, which must be completed in 90 minutes. The passing score for this certification is 65%. The analysis is a closed book type. Hence no online references or hard copies of any material will be allowed. The exam's available languages are English, Brazilian Portuguese, French, German, and Spanish.
Examination value
This examination holds excellent value for Developers, System Administrators, Architects, and Sales Operations Professionals in their career growth. The average salary that should be expected after this certification is $78,000. After this examination and qualifying, candidates can head to Advanced Administration Certification for further benefits.
The exam for this certification is internationally recognized and is designed specifically for Salesforce implementation. There are a lot of benefits of this certification which we will talk about in a later section.
Benefits of Salesforce Certification
With technological developments that are taking place in CRM, Cloud computing, etc., one can easily predict the long-term benefits of getting this certification. This certification will improve your grasping ability in the Salesforce platform and optimize its usage and efficiency. A salesforce system supports automating sales and related functions, sales forecasting, product knowledge, and order management. Some of the other benefits of getting a salesforce certification are-
1. In-depth knowledge of the domain/field
With a salesforce certification, you'll get in-depth knowledge of the platform, which will help you enhance your insights into sales and customer relations. Also, as you keep on digging through this field, you'll learn about various tools you haven't heard about before, even when you consider yourself an expert in that field.
2. Experience with the help of real-life situations
The training courses related to salesforce certification are meant to provide you with hands-on experience. They have a lot of material in place about industry-relevant live projects and case studies based on real-life situations and scenarios with which you'll learn a lot practically. You can expect about 12-hour training devoted to live projects and 20 hours in class lab practice when you enroll for a salesforce certification.
Even when you have experience as a salesforce professional, we recommend you to go for a salesforce certification if you are working at an organization/firm engaged in looking for an active presence of customers who want that their company becomes a topic of discussion amongst the customers. When people are acknowledging the products or services of your organization, then a salesforce certification will definitely help you in the following ways-
3. Leverage A Dynamically Updated, Current Knowledge Base
One of the most talked about benefits of cloud technology is that all releases regarding updates automatically get pushed to the application. The website salesforce.com releases updates at various times during the year. If Salesforce has already been deployed at your organization, then you'll not have to wait for months to update the entire enterprise software. If there is a certification to your credit, you should take the job to keep it current. However, "Being certified" reflects that one would be the "go-to" person in their company whenever a release occurs.
4. Deploy Efficient Account Planning Know-how
After having a salesforce certification, you'll realize how better you have become in terms of planning. After a deep understanding of the platform, you'll find yourself proficient in navigating quickly through the application and handling customers and prospect requests with a more rapid efficiency than before. It will prove to be a leverage tool for you in strategically improving the personal and business processes if you maintain the certification. It will definitely prove to be an advantage in helping you improve your work-life balance.
5. Improve Your Analytical Skills
With a salesforce certification, you'll get an improved understanding of trends in sales as you'll get a customized and detailed insight into the trends.
6. Optimize the Implementation of Salesforce
Many companies faced a problem using the salesforce due to the fact that they did not have a solid and functional plan to optimize their salesforce, even after making the decision to implement it. This only resulted in not using the platform to its full potential and missing a large part of its functionality. If you have a salesforce certification in hand, then you'll surely help your company in optimizing and customizing the salesforce, leading and advising your managers.
7. Mandatory for salesforce Job positions
We have already discussed a lot of benefits of Salesforce certification which is why a lot of job descriptions related to Salesforce indicate Salesforce certification is mandatory for the job. So if you are wondering why you don't get interview calls even after your experience, then this may be the case of yours. So if you have concretely decided to work with organizations using the salesforce, then this certification and training are a must for you.
8. Opportunities Post-Certification
We all know the benefits of certifications, which validates our talk about our skills. The salesforce certification, like all other certifications, will validate your expertise and showcase your commitment to this domain. Conclusively, when you go for an interview armed with this certification, you'll surely ace it without any second chances.
9. Business value according to employers
Employers, without any second thoughts, are realizing the value of Salesforce-certified experts adding benefits to their businesses. Hence, with time more and more organizations are willing to hire certified individuals than non-certified candidates. Presently, there is a huge population of applicants competing for the position in the Salesforce market.
10. Salary benefits
A study that took place in 2013 told that the average salary of Salesforce experts without any certification was $69000, whereas, with a Salesforce certification, their average pay was $89,850.All this pay hike with just one certification. Salesforce-certified professionals earn over $100,000 annually.
Conclusion
The demand for experts in every field is growing quickly, and so it is in the salesforce domain. Companies want to hire professionals who can prove to be an asset to their organization, and with this certification, an individual can surely provide a lot of support. Businesses know the fact that with cloud-certified specialists, they can smoothen up their functions and work. Someone who has obtained this certification is like a diamond for his/her organization, contributing greatly to its success. He/she would guide the organization in any decisions with his innovative applications and strategies. Apart from these, this certification will help you a lot in the recruitment process and will get you higher pay, as discussed in the former points.
Recommended Articles
We hope that this EDUCBA information on "ReactJs Interview Questions" was beneficial to you. You can view EDUCBA's recommended articles for more information.