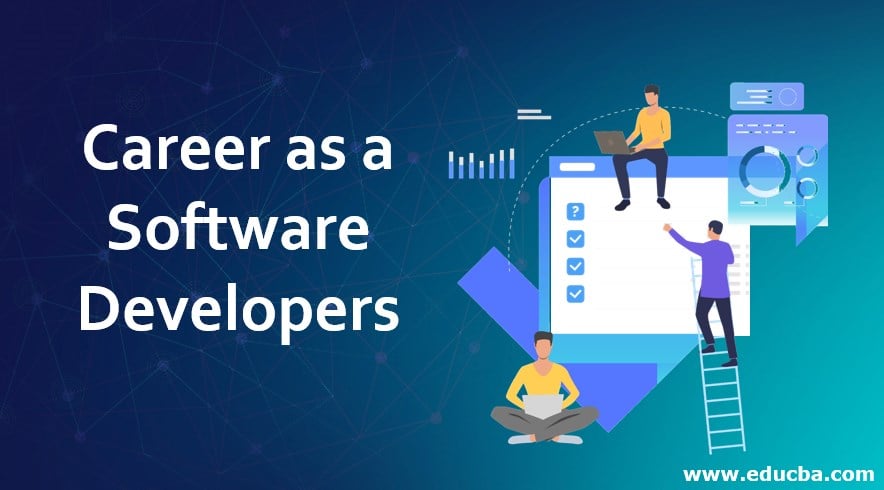 Introduction to Career as a Software Developers
In this topic, we are going to discuss the introduction of a career as a software developer. If you need creativeness, a Collaborative attitude, always on demand, pays well, and a future-proof job, then a Software development job will be the ultimate option.
We mainly need to create new functionality that can be expressed in many ways, structurally and in detail. Often in some critical scenarios like speed vs memory consumption, we have to come with one specific challenging or creative solution.
Good delivery will always depend on the excellent team works for any software development job. It always followed the organization tree structure to enjoy any success stories.
These jobs will always be on-demand, and high attention jobs compare to other career growth opportunities in the entire world. It is always the job of a high pay scale. The carrier starting package is really nice than other best preference jobs.
So from the future point of view, it will always be a secure carrier path.
Education Required
Let us study the education required to build a career as a Software Developer.
Computer software developer applies mathematics and scientific principles to the design and development of software systems and applications. The minimum education requirement is a bachelor's degree, and certification may be necessary sometimes.
If we try to understand this job's work deeply, it really has significant math requirements that include a sequence of calculus, differential equations, and linear algebra. A sequence in physics will also be required. At least for the first 2 years, students have to perform based on the above.
Maximum training in software development is mainly to learn how to construct, analyze and maintain the software in a proper manner. Students are suggested to learn about programming, operating system, and networks for starting carriers on software development jobs. Students have to come with one cooperative internship to gain experience as per the engineering study policy.
Software development jobs from a general graduate background or not from an engineering background should need to come with proper certification. Mainly popular granted or accepted certification on any programming language or hardware and networking specifically. There are also options to certify on some popular specific tools (based on specific programming language) that have market value.
Career Path of a Software Developers
We can assume three different kinds of career growth opportunities in Software development jobs.
Work as a Programmer in any reputed organization.
Work as FreeLancer and earn per hour amount.
Prepare a specific own product or tool and utilize the same in the market.
The first point is to work as a programmer; maximum developers are moving on that approach, as it is a very secure and cool environment to work for starting their career as a Software developer, in definition, the Software developer who is regularly working on the job for someone else and getting a monthly or quarterly paycheck. Most developers are willing to work in the company they like, get a promotion within that company, or switch from one to another for the better package, and then perhaps retire someday. This path is absolutely not the wrong way; it's actually a default path for any software developer.
FreeLancer worker is totally different from the normal programmer what we imagined. Normally, they have enough expertise to entertain any kind of work and can meet delivery timing very smartly and maintain proper delivery quality. Those kinds of developers normally demand an amount per hour base; they are not involved with any specific organization. As it is an own initiative, there was a big chance of starting their own business. As if they receive huge tasks that they cannot handle by a single person, they normally look for multiple developers and are involved in starting their own business.
The 3rd part of the career is really interesting; it totally different from both of the abovementioned career paths. It is totally given their own satisfaction, as instead of given their development skills for someone else, they are using them to create their own product, offering or sell their product directly to the client.
In between the 3 of them, 1st one is mostly secure and riskless. Normally, those developers will be involved in the 2nd or 3rd path, which already anytime went through with the 1st path. A career as a software developer is a good idea for
your future path.
Job Positions
If you want to build a career as a software developer, you must know there are different job positions or application areas available for applying for jobs. This industry is well known for its various range of job titles, roles, and key skills. Some examples are given below: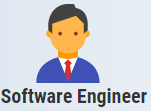 Software Engineer : (also known as Application Programmer, Software Architect, and System Programmer/Engineer):
It mainly involved designing and programming system-level software, operating systems, database systems, embedded systems, etc.
Key skills required: Analysis, Logical Thinking, Teamwork, and attention to detail.

System Analyst : (also known as Product Specialist, System Engineer, Solution Specialist, Technical Designer):
The Main task is to analyze business problems and design a system based on an understanding of the business requirement that provides a feasible solution, typically in response to a request from their business or a customer.
Key skills required: Ability to extract and analyze information, good communication, persuasion, and sensitivity.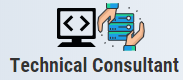 Technical Consultant : (also known as IT Consultant, Application Specialist):
It consultant provides technical expertise to and develop or implement an IT system for external clients.
Key skills required: Communication, Presentation, technical and business understanding, project management, and teamwork.

Web Developer : (also known as Web Application Designer or Producer):
It mainly involves building any kind of website and all the infrastructure that needs behind them.
Key skills required:  web technologies (especially .net, Java), analytical thinking, problem-solving, and creativity.
Salary
Here you can get considerable income by the career as a software developer. One median software developer can able to income at least $80000 in a year. As per the analysis of 2017 salary data, more than 43% of people, who worked for 40 hours in a week, can earn $60K-$140K in a year based on their qualifications, experience, and performance. And the person who can work more than 60 hours can earn $180K-$200K.
Conclusion
This article can give you a very quick establishment with a good and profitable income. But you have to be smarter to understand the job and have enough logical expertise to resolve the same without any impact on deployment. If you were not able to manage the workload smartly, then the job will be a little insecure and the possibility of losing a job suddenly.
This kind of job is mainly private organization dependent, so improving anyone's career for software developers is based on individual performance. You have to be more careful about communication, writing skills, and technical skills.
To conclude the Career as a Software Developers' discussion, considering all the current career opportunities available in the market, the software development job always be a hotcake choice for anyone's career who wants to establish with fewer years compared to other career paths.
Recommended Articles
This has been a guide to my Career as a Software Developers. Here we have discussed the introduction to Software Developers, education, career Path, Salary, and career outlook. you may also look at the following article to learn more –