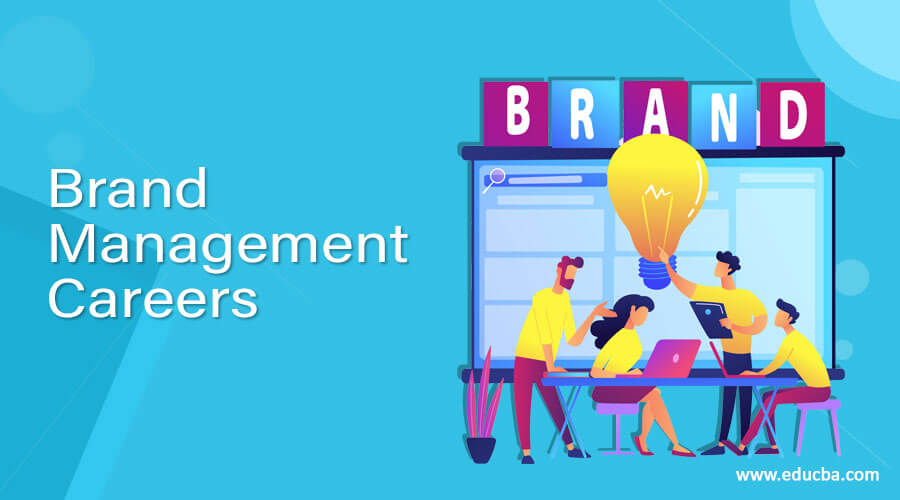 Overview of Brand Management Careers
Branding forms a crucial aspect of any established identity. Branding gives meaning to a brand and conveys the intended message to its buyers. For example, Pepe Jeans would want to convey the image of being trendy and well-built products as their brand identity. Hence, branding is something that builds or breaks the image of a brand in the minds of consumers. It especially becomes very crucial when the customers have so many choices to pick from in the market. Therefore, a brand management role is inevitable in today's competitive scenario. At the core, a brand manager's role is to create an invaluable image and reputation of the company's product or services in the marketplace.
They are often in charge of ideation and formation of product strategy, preparing product presentations, and coordinating with other teams to execute the strategy. In addition, the managers are responsible for creating the whole personality for a product or service that stands out while conveying the intent. This can require people who have the knowledge and potential to understand the product and its customers.
Hence, in this article, you will get to understand various aspects of brand management, the education and eligibility requirements, industry trends, the scope of the career, job positions and growth curve, and the remuneration that comes along.
Education Required for Brand Management
Brand Management usually requires the following kind of educational background; however, it is not very specific.
1. Degree Required: Bachelor's degree. MBA may be preferred for higher levels.
2. Field of Study Preferred: Marketing, communications, or related fields, such as public relations. Courses in statistics, journalism, and market research are also beneficial.
Although you don't have the above and still want to enter the field, you can always resort to different avenues like the following.
A Diploma in Branding: Plenty of advertising schools offer Brand Management or brand-relevant diplomas that aims at providing candidates exposure to the nature of work a Brand Manager has to assume.
An Online Course: Going for the right online course can help you gain the skills your career path demands.
As marketing and branding are evolving, there are various new techniques and tools emerging in the market. So, if you can learn those tools and techniques, you are bound to gain attention from the top recruiters.
Scope of Brand Management
The opportunity for brand management is immense. There are a lot of jobs available for brand management professionals in every well-known domain, such as FMCG, Retail, Media, Entertainment, Hospitality & Tourism, Fashion & Lifestyle, Telecommunications, Electrical Products, Pharmaceuticals, Education, Finance, etc.
Brand management also has a vast scope in core field jobs like advertising agencies consultancies, public relations agencies, image management consultancies, training, and recruitment firms, digital marketing agencies, and specialist brand consultancies.
So, the scope is limitless, but you need to ensure that you focus on acquiring the required skills and leadership qualities and polish yourself by giving some considerable time in this career line.
Brand Management Career Paths & Job Positions
Brand management roles demand an excellent understanding of the latest industry trends, consumer demands, and marketing know-how and ethics. Successful people in this career line are the ones who start their journey from the base level assuming positions like Assistant brand manager and Marketing Analyst and absorb every bit of experience from the ground. And this experience, clubbed with creativity and analytical thinking, takes them to grow to higher positions in the brand management career path.
Here is a typical hierarchy that brand management career follows: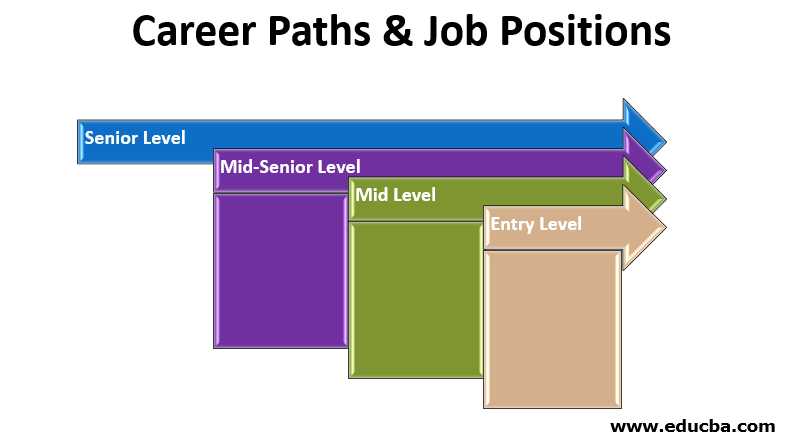 1. Entry Level
Position: Assistant Brand Manager
Eligibility:
Education in communications, marketing or related fields
Creativity and problem-solving skills
Client handling or relationship building experience
Budget management experience
Role:
Help develop brand strategy and image.
Engaging in promotional activities and product placement
Business development for the brand
Coordinate with various teams to help with sales of the products
2. Mid Level
Position: Brand Manager
Eligibility:
All entry-level requirements
MBA in marketing
Successful track record as an assistant brand manager or marketing analyst
Proven ability to beat the competition and anticipate new trends
Role:
Manage a team of assistant brand managers
Research and analyze the impact of changes to the brand image
Design, implement and test major changes to brand or product positioning
3. Mid-Senior Level
Position: Senior Brand Manager
Eligibility:
All mid-level requirements
Successful brand management experience
Strategic thinking skills and leadership qualities
Role:
Be responsible for marketing and placement leadership for a portfolio of products.
Manage large, globally-recognized brands
Research and analyze competing brands and come up with a counter-strategy
4. Senior Level
Position: Marketing Director
Eligibility:
All mid-level requirements
Proven expertise as a Senior Manager
Successful brand management experience
Strategic thinking skills and management level approach
Role:
Overall direction to the brand positioning activities
Decision making regarding the launch of new products
Acting as the face of the brand
You should also note that as you transition to higher positions, the nature of responsibilities would shift from a daily operational function to a strategic and management function.
Salary for Brand Management Roles
The earning prospective for a Brand Management career is a multiple of the distinguishing skills you possess, your experience, and the innovations you have brought in your past workplace. It is also dependant on the kind of organization. A multinational organization may offer a significantly higher salary than a start-up company.
Here is a general outlook of what the salary structure can look like:

This, however, is just a generic representation. It may be different for different industries or organizations.
Career Outlook for Brand Management
The future for brand management careers is looking very positive and bright. It's also predicted that brand management's job opportunities will grow approximately by 14% by 2020, as more organizations realize the importance of branding in today's competitive digital world. Brands are resorting to hiring more of dedicated professionals to ensure the best for their brand image online.
Conclusion
At the core, pursuing a role in a brand management career is a very interesting and challenging role as it involves the art of building a unique identity for a brand to stand out. Focusing on improving your creative, analytical and sales skills and gradually inculcating leadership qualities as you grow in this space can make you stand out as an image creator.
This rich task requires close attention to detail and in-depth knowledge of your brand and your customers. However, if you have the will and the skills to enter this field, your career will bloom like a star in the times to come.
Recommended Articles
This is a guide to Brand Management Careers. Here we discuss the brand management career paths & job positions along with Scope and Education Required for Brand Management. You may also look at the following articles to learn more –