Updated June 15, 2023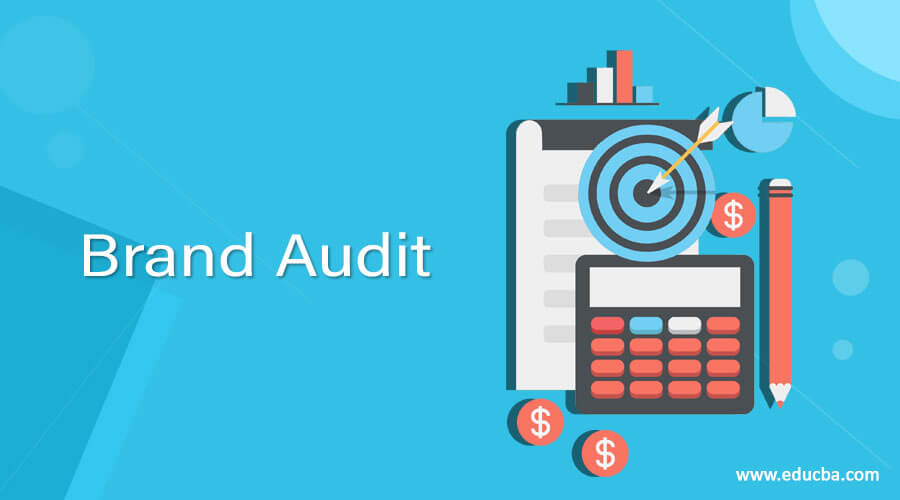 All of us know the word brand and have heard of it a lot, right? Most of us don't know the meaning of a brand or even a brand audit. It is essential to know the terms before we discuss how we do it. Let us revise the brand audit before we get on to the main lesson for the day. The notes below have all the answers to your questions. So let's start.
What is a brand audit?
To increase the company's value, the company needs to have a strong brand. A strong brand enables you to dominate the price, it makes sure that the customers prefer your brand while making a decision, it builds the loyalty of your customers, and all these points reduce the amount spent on selling your products along with the fear of competition. If you look at a brand, they are like living entities, and they have a life cycle; they start an excitement and promise and grow until they reach the plateau stage; they usually start dipping for the customers are attracted to the newest and the latest thing.
Now if you are facing a problem with your profit-making and your sales are not increasing or sales falling, this is when you can use a brand audit. A brand audit will help you get an insight into the impact of your brand and its performance in the market and the cause of it not delivering the expected results. You can say that a brand audit is like a health checkup of the brand to understand and determine the problem areas to turn things around and work things in favor of the brand.
Brand Audit is a complete checkup of the brand's current position in various markets compared to its competitors. It is a review of the brand's effectiveness that helps you determine the strength of the brand along with its weaknesses and reasons for inconsistencies with an idea and opportunities for improvement and latest developments.
Why do you need to do a brand audit?
BRAND needs to have a very strong name and identity in the market. A strong brand helps you make more money and is a very powerful business. The strength of your brand has the potential to inspire, captivate, and keep your audience engaged, and this can help you increase your bottom line gradually and dramatically. Not just a growing brand but even strong brands in the market need regular checkups to ensure they are going right and are on track.
A brand can either be robust, strong, or weak.
A robust brand is consistent and does not spend a lot on attracting a customer, its regular customers keep coming back, and they charge a premium price for their goods and services.
A strong brand encourages sales in the form of referrals through social media, TV, other social engagements, etc., and the most critical part of that brand is focusing on its profitability.
And lastly, the weak brand is the one that is a disconnected brand that is almost out of touch in the market. Its demand and supply appear to be shrinking in the market, with its sales falling and finally putting the brand out of business.
A good and detailed brand audit will always help you improve new growth opportunities for your brand, considering the existing and new-generation customers that need to be targeted. It creates awareness in both generations; both generations are very important because the present already trusts; however, the new generation will determine the future of your brand.
A brand audit helps identify the viewpoints of both the customer and the company with regard to the:-
The strength of both the business and resources of the brand.
It clarifies the value of the brand in public and different markets.
A brand audit identifies the awareness of a brand in the market and the type of audience.
Most importantly, it checks on the deficiencies of the brand in comparison with its competitors.
Identifying new trends and market opportunities is an integral part of this exercise.
Keeping track of threats outside the company is part of a brand audit.
It also allows the company to develop a new product or add changes to existing ones, along with identifying new profitability channels.
It identifies the brand's competitive existence in the market.
The brand audit also identifies the perception of the brand, its image, its reputation, and also the attitude of the audiences toward the brand in the market.
It also checks on the efforts of brand management and its effectiveness on the brand in the market.
And its outcomes …
After putting in the amount of effort you have put in, you must know how you will benefit from it. This exercise will tell you how your customer or the audiences in the market look at your brand. Its performance against the competition, and how has it been performing in the market? And hence a brand audit can have the following benefits:-
A brand audit refocuses on brand management efforts to improve it.
Improves internal staff brand awareness.
Improves communication of the brand not just online but also offline.
It gives the management insight into your brand-making, business structure, and portfolio.
Refocuses by evaluating the position of your brand in the market.
It ensures your brand's security and gives you returns on your investments.
Directs the future of your brand.
Secures your brand's value and growth by consistently implying the findings and recommendations from brand audits.
How can you conduct a brand audit?
Now that you know the positive points of conducting a brand audit, you would want to conduct one; however, your aim might not be only to make corrections in sales or profitability of your brand but to know where your brand stands and what the audience thinks about your brand.
1. Talk to people or talk to your audiences
To start with, talk to external audiences, that is, the consumers of your brand. Set up some standard questions you would want an answer to, and post those questions online for your consumers to answer. You can use your website, the social media, randomly calling your consumers and asking these questions. This exercise will bring you closer to the audience and help you understand their expectations and also the flaws in your brand. Besides the negative, you will also get good positive feedback from the audience.
When you talk to your consumers, make sure that you talk to both the current and future generations, as they will be your prospective consumers.
When we say you need to talk to your audiences, you have internal and external audiences. Talking to external audiences means you need to not just talk to your consumers; external sources include distributors, channel partners, etc. These distributors and channel partners are useful sources for gaining information. For the simple reason that they do not sell only your product, they also sell other brands. This gives them access to information about every brand.
2. Talk to internal people, that is, your employees
Talking to your employees gives you an idea of the issues they have been facing and how they and the management can work over these issues to smoothen work in manufacturing, selling, and other departments of the organization. Several employees that your competitors have hired might also be able to help you and give you suggestions for making your brand better. You must also ensure you have a set of questions ready to be asked and, in the end, ask them for inputs and suggestions that can help the brand do better.
3. Competition research
Your competitors are the real reason why your brand needs an audit. It would be best to find out why they are doing good and why your brand is not doing as well as theirs. For this, you need to know the position of your competitors in the market and their secret of being there. Get complete information about your competitors. You can get the same from your distributors and also your consumers. Either you directly question them or set up a list of questions and post them on your websites and social media. Researching your competitors can help you stand in their competition, or you never know if your brand can perform better than theirs.
However, there is no fun without competition in the market and business. This is how business works; you can make the situations look better for your brand with the help of research and audits.
4. Review your position
Your audit focuses on knowing where you stand as a brand, amongst your competitors, and amongst your audiences. Brand audit, can you give close to an accurate answer to this question? The position where and why you stand there will also be answered. It is essential to know your job to understand how to work towards creating a strong brand name. A strong brand name gives you good sales, customer loyalty, and customer preference for choosing your product over your competitors. This increases your sales turnover and profitability.
5. Know your identity
Along with knowing your position in the market, you also need to know if your brand has an identity and what it is known as. Brand identity is essential to determine your brand's position in the market. Their brand names do not know a number of big brands in the market; however, they are known by the names of their products. You need to know what your brand is known as and to understand where does in stand in the market. A review or a brand audit is essential for the same. Consumers do a lot of research on the products and what brand has been selling the product before buying it. So, of course, your product matters, and obviously, if a strong brand name backs the product, its sales will increase considerably.
6. Find out both your negative as well as positive point
The brand audit does not simply focus on the negative or the loopholes of a brand or a product, nor does it focus on only the developments to be made in a product. A brand audit focuses on both the positive as well as the negative points of a brand. The reason behind having a brand audit is not simply finding out the issues a product faces in its sales; it is also conducted to know the brand's position in the market and why it is there. Remember that the positive points about your brand are the best way to your consumer's heart; however, the negative feedback needs to be taken positively to work over it to create a better product and brand.
Conclusion
Once you get all the information, you can easily work on the negative issue and feedback you have received from internal and external sources. Take the not-so-good feedback as a space to improve and the positive feedback as something you can benefit from. You can also materialize the information of your competitors and their brand or their products to raise the standard of your brand to get yourself and your brand in a competitive position and maintain the same. Remember, competition needs to be healthy and good for your business.
Recommended Articles
Here are some articles that will help you to get more detail about the Brand Audit Correctly, so go through the link.