Leh Ladakh
Ladakh is a treasure trove with spectacular sights to spend your days. When it comes to Ladakh, every traveler's soul craves the top places to Visit in Leh Ladakh.
Best Places to Visit in Leh Ladakh
So, Let's wait no more and dive into the enriching world of Leh Ladakh.
#1 Hemis National Park
The Snow Capital of India is a thrilling experience and is one of the most renowned places to Visit in Leh Ladakh. This only national park of the Northern Himalayas is home to exquisite fauna and flora with 16 mammalian and 73 avian species.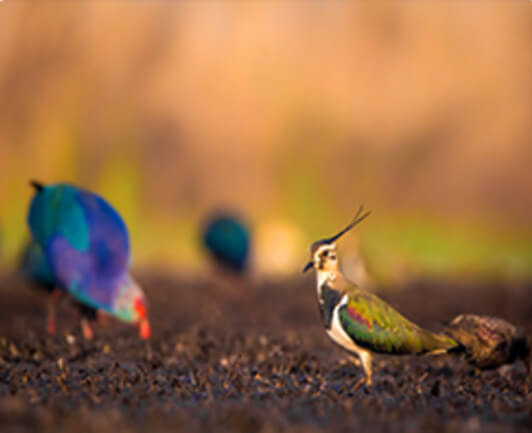 (Image Credit: JK tourism)
#2 Royal Leh Palace
This enchanting ancient royal palace stands on the top of Tsemo hills. Besides offering a breathtaking sight of the valley, its artistic ruins of wood and stone carvings are outstanding. Also called Lachen Palkar, it is a museum housing royal art.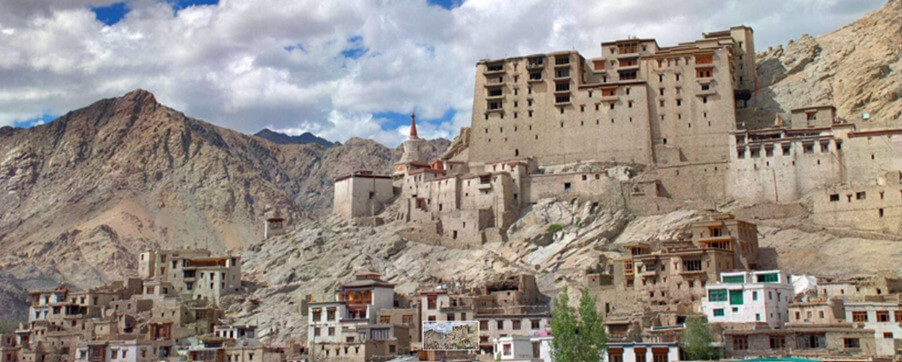 (Image credit: JKTDC)
#3 Shey Monastery
This 17th Century historic Buddhist monastery is a dream for attaining peace infused with a divine aura. Perched on the hilltop of once renowned India's Summer Capital, Ladakh's king Deldan Namgyal built this magnificent monastery. The 39-ft copper Shakyamuni Buddha statue is the monastery's central highlight and is the second-largest statue in Ladakh. The beautiful artwork is also a prime attraction.

(Image credit: JKTDC)
#4 Pangong Tso Lake
Ever had a picnic near a large Blue Sapphire nestled in breathtaking ranges? It is that memorable experience one can have in top places to Visit in Leh Ladakh. A hit spot for video shoots for television and Bollywood screens, this paradise awaits every tourist. Enjoy a picnic or camping to enjoy the tranquillity and solace at Pangong Tso.

(Image credit: JKTDC)
#5 Shanti Stupa
This glorious stupa is the symbol of the peace of Buddhism. The cloud-white dome-shaped is a renowned tourist spot. Capture the spectacular views of the Leh valley and let your eyes twinkle with its beauty. The stupa interiors display the life of Buddha with impressive carvings.

(Image Credit: JKTDC)
#6 Thiksey Gompa
Thiksey Gompa shines with the Buddhist culture. Its 12-storey complex is a wonder and stands amongst the world's most famous monasteries. The enriching experience of standing in the monastery hosting over 500 monks leaves one short of words. The fascinating sights of artwork, statues, and scriptures offer an insight into the world of Buddhism. Its Maitreya Temple, built in 1970 to honour the 4th Dalai Lama, is a sight to behold.

(Image Credit: JKTDC)
#7 Hall of Fame
Amidst the majestic mountain ranges and picturesque scenes also lies some painful history. Hall of Fame is the glory dedicated to the brave soldiers who lost their lives in the Indian-Pakistan war. Pay homage to the departed souls and renew your gratitude for the Brave hearts.
(Image Credits: JKTDC)
#8 Alchi Village
The breathtaking Himalayan ranges hide this tiny paradisic land. Get a welcome full of warmth from locals and swaying Apricot groves. Alchi village encircles the Likir district's divine spiritual aura itself. On the backs of the Indus, this quaint village is amongst the must-visit tourist places of Leh.

(Image Credits: JKTDC)
#9 Khardungla Pass
The gateway of Nubra and Shyok Valley is amongst the highest motorable roads in the world! At 5359m above sea level, this Pass of Lower Castle is the top choice for motorcyclists. Listen to the flutters of multi-color Tibetan prayer flags as you grab a cup of tea and refreshments from the army canteen. Buy some souvenirs as a memory from the nearby shop.

(Image Credit: JKTDC)
#10 Nubra Valley
Enter the world of the heavens with Nubra Valleys. This paradise lies 3048m above sea level on the feet of Karakoram ranges and offers worth-capturing sights. The sandy white deserts walked over by double-humped Bactrian camels, majestic peaks, and lush villages are spectacular sights beside Shok and Siachen rivers' confluence.

(Image Credit: JKTDC)
#11 Zorawar Fort
A history enthusiast can't miss this historic beauty in Leh. Though heard by a few, this fort is a majestic glory. Once under the rule of the Dogra Dynasty, its rust-yellow walls hide a great history of General Zorawar Singh Kahluria. Visitors can see old coins and treasures in the fort, also known as the Riasi fort.
So, the best 11 places to Visit in Leh Ladakh are here. What's stopping you from vacationing in this paradise nestled in the Himalayas? Plan a trip solo or with your loved ones now!
Recommended Articles
We hope that this EDUCBA information on "Places to Visit in Leh Ladakh" was beneficial to you. You can view EDUCBA's recommended articles for more information,