Updated May 25, 2023
Beauty of the Golden State
We say USA, people say California- that's the beauty of the Golden State. One of the most popular, diverse, and larger-than-life places, California is known for its lavish and appealing life. There are many places to visit in California, and it is known to have the most attractive tourist spots in the USA.
California is about the outdoors- beautiful deserts, coastlines, open spaces, and exotic life with meadows, mountains, valleys, lakes, waterfalls, and vineyards. Think about nature, and this state has it all. Apart from its natural size, the state is blessed with diverse music, culture, festivals, and other artistic heritage. Here, people are born artists- they live for music and art. There are many places to visit in California where you can enjoy the urban nightlife.
With so many places, naming one is hard! Let's take you through some of the best-chosen ones!
Best Places to Visit in California
Tourists love to explore California! And why not? It is diverse. The state is enriched with countless historical, natural, cultural, and tourist attractions. People can explore their adventure as well as their nature-loving side. For those who love solidarity, California is your go-to destination!
Let's explore some of the best places in California.
#1. The Disneyland Resort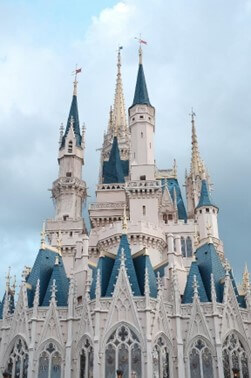 If you're visiting Southern California, you cannot miss the Disneyland resort. It is one of the most popular places in the state, with adventure, magic, and glamour. We all have been to Disney world, and to explore it in person, is a dream come true! Here you'll experience real jungles, ocean diaries, and space travels.
Want to sail with the pirates? Or shake Goofy's hand? Or do you want to pose with Mickey and Minnie Mouse? You name it; they have it. Meet your favorite Disney Princess, and pose with her! The Disneyland Resort has two theme parks – Disneyland Park and Disneyland California Adventure. The former lets you explore the 8 lands where you can travel places, whereas the latter is all about adventures in the Californian style.
Kids, couples, and families enjoy spending time here. You may also get to see the fireworks at night!
Tickets – Rs. 8000/- per person
Best time to visit – October to January
#2 Yosemite National Park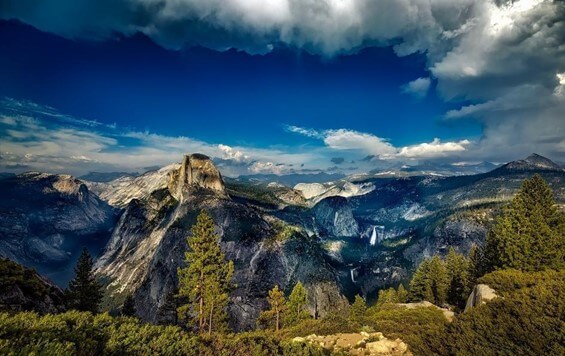 Are you planning to visit the Sierra Nevada Mountains? If not, add it to your wish list! These mountains have the best Yosemite National Park, which is worth your visit. The Park is known for its white and black landscapes spread around 1200 square miles.
It has a vast wilderness with wildflower meadows and tranquil valleys. You may explore the waterfalls here with diverse flora and fauna. The place is known for its monoliths and ancient sequoias that you cannot miss!
Tickets – Rs. 2500/ vehicle
Best time to visit – May to September
#3 Lake Tahoe
Do you want to explore an alpine lake? Many do and miss the beautiful Lake Tahoe. The serene lake is situated in Nevada and is known for its ski resorts, hiking trails, and beautiful beaches. Here, you can get to explore Tahoe Rim Trail, Spooner Lake, and Harbour Beach (perfect for adventure seekers)!
The cherry on top is the historical towns in Lake Tahoe, where you can socially interact and explore multiple cuisines!
Tickets – Free
Best time to visit – All year long! (February to March for ski lovers).
#4 Universal Studios Hollywood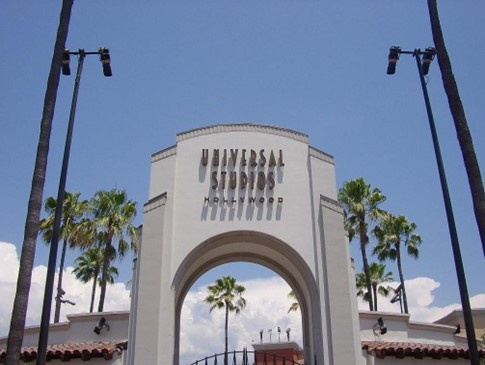 When someone says California, we think of Hollywood! Universal Studios Hollywood is situated right in the city. This place is a film studio as well as a theme park where you can get beautiful views and 3D worlds of fun and entertainment. Name your favorite movies like Harry Potter, Walking Dead, or Minion Mayhem Land- it has its post-apocalyptic world! Sounds fun, right?
Timings – 10 AM to 6 PM
Best time to visit – Holiday season
#5 Fisherman's Wharf and Alcatraz Island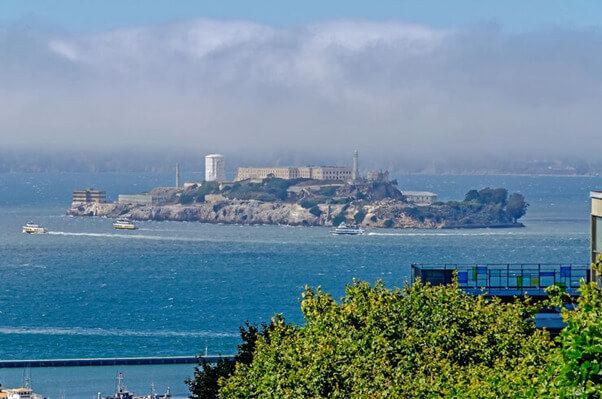 Did you know about an acre of rocky land with a scenic lighthouse in California? It's a definite Californian hidden gem. This is the Fisherman's Wharf and Alcatraz Island. The place has breathtaking views and a hospitable community. The place is diverse with many cultures (get multiple cuisines and cruise rides!).
Tickets – Free
Best time to visit – All year long
A to-go spot for every vacation lover, California is known for its diverse tourism. Make sure to visit and explore the place!
Recommended Articles
We hope that this EDUCBA information on "Places to Visit in California" was beneficial to you. You can view EDUCBA's recommended articles for more information,