Updated April 26, 2023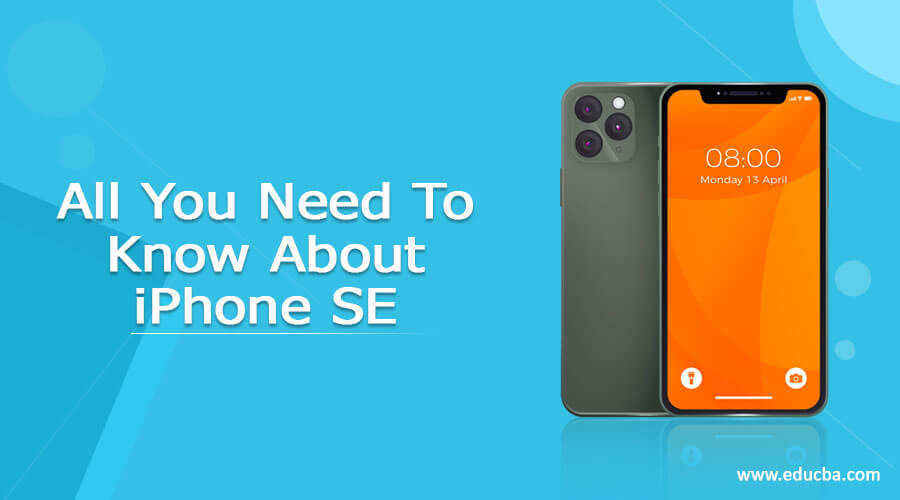 Introduction to iPhone SE
However, rumors of a new upcoming iPhone device (iPhone SE / iPhone 5SE) started in January 2016. iPhone SE is the most powerful 4-inch phone Apple has ever unveiled. It is a low-cost iPhone series model designed and marketed by Apple Inc. Apple officially announced it on March 21st, 2016, at its headquarters in Cupertino.
The slogan for iPhone SE is "A big step for small," It states the company is focusing on improving earlier iPhone size models after the success of big-size iPhone models (iPhone 6S and iPhone 6S plus). The SE in the iPhone SE model is reportedly an acronym for Special Edition.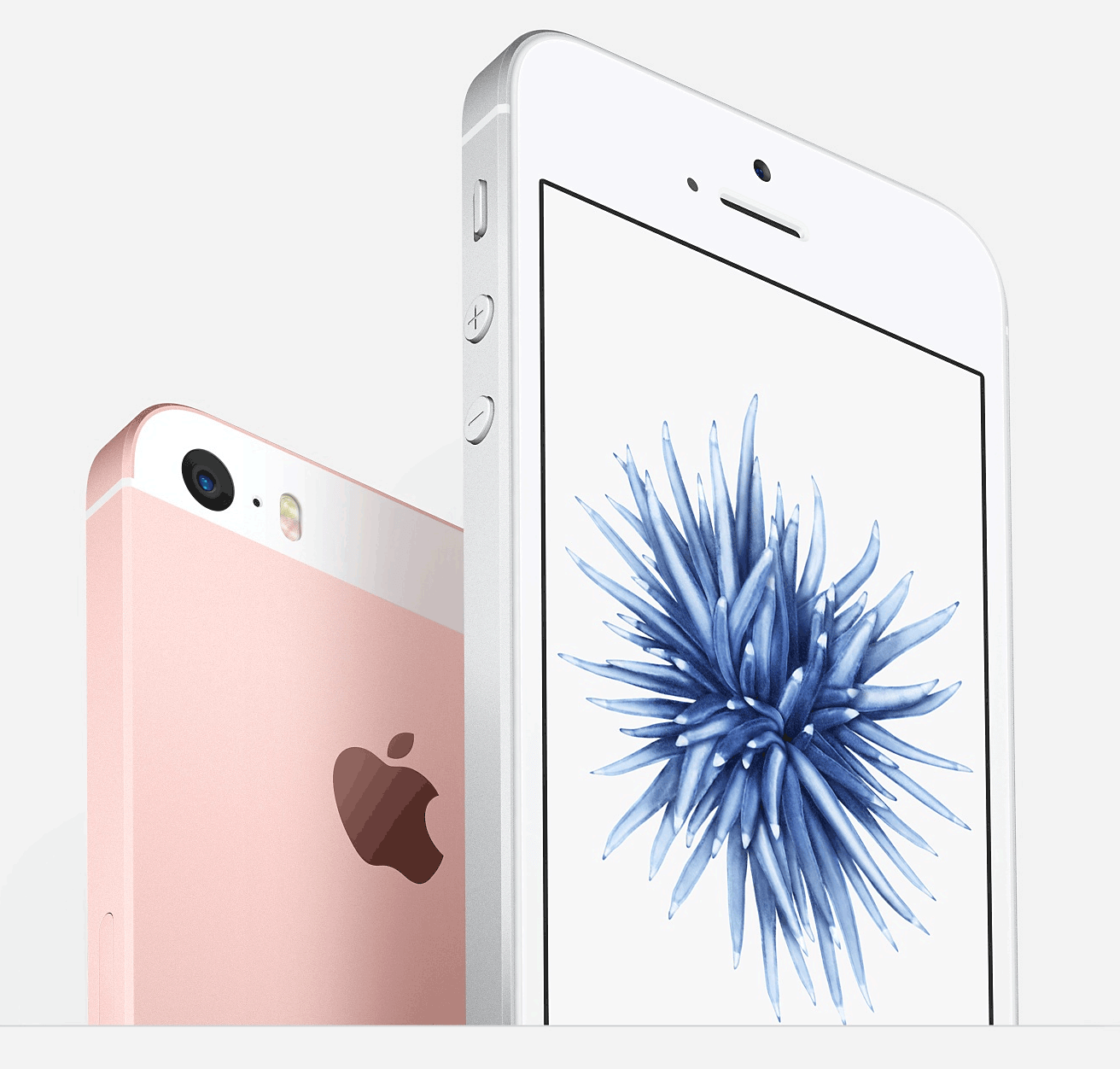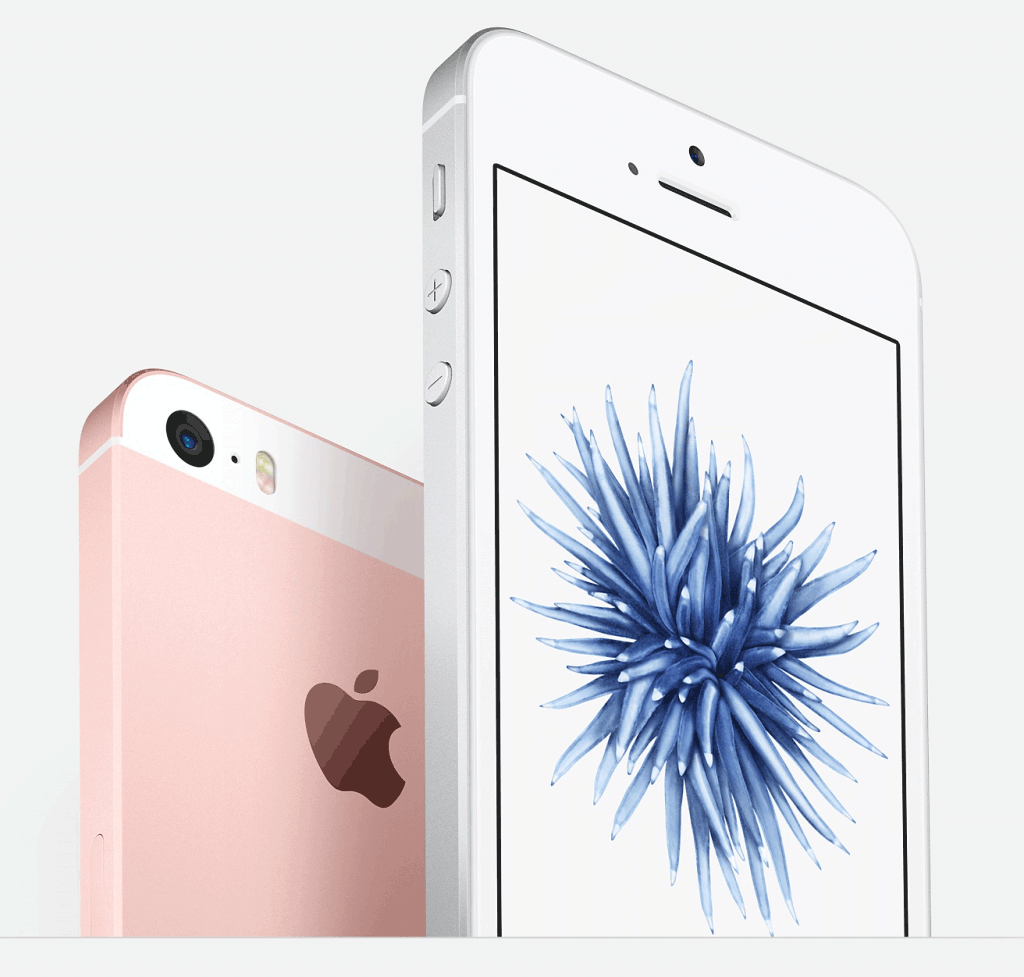 This will be available from March 31st, 2016, in select countries. iPhone SE was made 4available in India from April 8th 2016. Apple has launched this model to replace the existing iPhone 5S model. It also serves as a low-cost entry from variant iPhone models. It will be priced at US$399 for 16 GB and US$499 for 64 GB in the United States.
iPhone SE:- Everything We Know
A detailed explanation is given below:
1. Technical Specifications
Let's see the detailed technical specification for iPhone SE.
Size capacity: It will be available with 16 GB and 64 GB variants; and 2GB of RAM.
Finishes: The finishes available will be similar to the iPhone 6S models, i.e., Silver, Gold, Space Gray, and Rose Gold.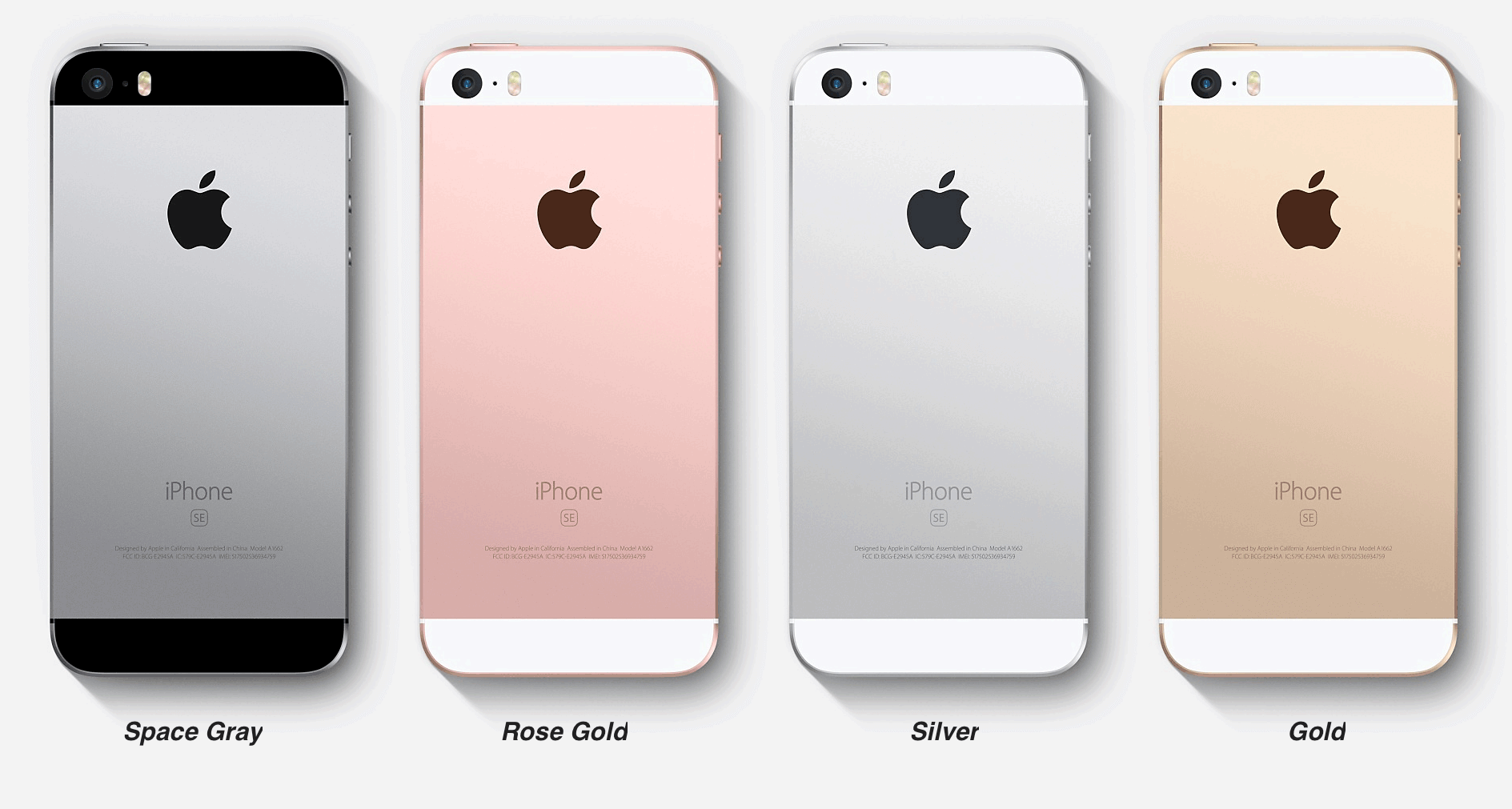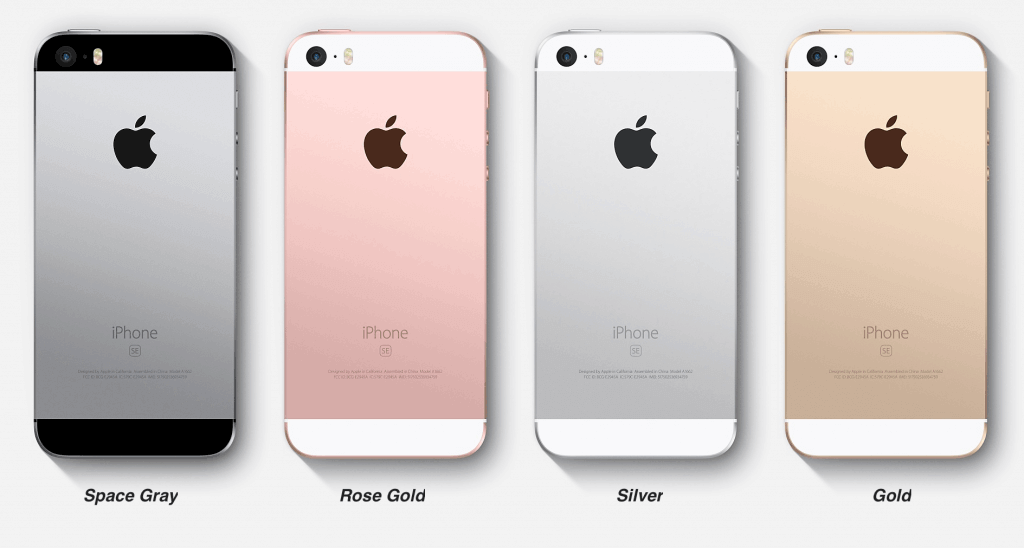 Display: It will feature a 4-inch (diagonal) screen with a retina display, LED-backlit widescreen, and a Multi-Touch display. The pixel resolution of the iPhone SE is 1136*640 at 326 ppi pixel density. The contrast ratio will be 800:1, and the maximum brightness as 500 cd/m2. The display will contain a fingerprint-resistant oleophobic coating. It provides support for the collection of multiple languages as well as characters together.
iSight Camera: iSight is the name Apple uses for the rear-facing cameras on Apple devices such as iPhone, iPad, and iPod touch. It has an iSight camera with 12 megapixels and also supports Live Photos (brings photos to life by capturing a few seconds of video when taking a photo on your iPhone). True Tone flash mode and autofocus are also features. It supports Panorama, which is up to 63 megapixels. Images captured have Auto HDR, a five-element lens, Sapphire crystal lens cover, burst mode, timer mode, Hybrid IR filter, improved local tone mapping, improved noise reduction, Backside illumination sensor, Auto image stabilization, f/2.2 aperture, photo geotagging, and face detection.
Video Recording: It supports 4K video recording with 30 FPS (frames-per-second), 1080p HD video recording (this comes with 30 FPS/60 FPS configuration), and 720p HD video recording (which is at 30 FPS). It also has True tone flash, autofocus video, Time-lapse video with stabilization, improved noise reduction, cinematic video stabilization, and Slow motion video. It also has 3X zoom, playback zoom, Video geotagging, and Face detection. While recording 4K videos, you can even take 8-megapixel still photos.
FaceTime HD Camera: 2 megapixels photos, a Backside illumination sensor, Retina flash, 720p HD video recording, f/2.4 aperture, Auto HDR for images, Exposure control. It has also improved local tone mapping, Face detection, Timer, and Burst modes.
Weight and Dimensions: It weighs 3.99 ounces (i.e., 113 grams) with 87*2.31*0.30 inch in dimension (height*width*breadth format).
Touch ID: It has a Fingerprint sensor built right into the Home button.
Chip: It has got an advanced A9 chip. This chip has a 64-bit architecture and has Embedded M9 motion coprocessor.
Location: It has got Assisted GPS as well as GLONASS, 11 Wi-Fi, Bluetooth 4.2, digital compass, NFC, Cellular, and iBeacon micro-location built into it.
Carriers: It is tied up with carriers such as AT&T, Sprint, T-mobile, and Verizon with special offers in the US.
Apple Pay: It supports the Apple Pay feature, i.e., you can pay at select outlets that support Apple Pay right from iPhone using Touch ID. You can even receive and redeem rewards using rewards cards that Apple offers.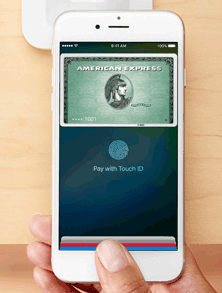 Audio/Video Calling: It supports FaceTime audio, VoLTE (i.e., Voice over LTE), and Wi-Fi calling. It also supports FaceTime calling over Wi-Fi or cellular.
Audio Playback: It supports Audio formats such as AAC (bit rate from 8 to 320 Kbps), HE-AAC, Protected AAC (audio that is from iTunes Store), MP3 (8 to 320 Kbps), MP3 VBR, AIFF, Apple Lossless, and The audio playback has got user-configurable maximum volume limit.
TV and Video: It has features such as AirPlay mirroring, videos and audio, and photos out to Apple TV (2nd generation or higher). It also supports video formats such as H.264 video (with a maximum of up to 4K), 30 fps, i.e., frames per second, stereo audio in .mp4, .mov as well as .m4vfile formats; High Profile level 4.2; Motion JPEG, MPEG-4 videos and PCM stereo audio which comes in. AVI file format.
Operating system: It has a by-default iOS 9 (version 9.3) mobile operating system, considered the world's most advanced mobile OS. Some prominent features of iOS 9 are AirDrop, AirPlay, AirPrint, Handoff, HomeKit, iCloud Keychain, Night Shift, and Spotlight Search.
Built-in apps: It comes with several built-in apps, which are the same as those with the earlier iPhone model. These built-in apps are an important part of your iPhone device experience. This model design is effective in using less than 150MB of storage, apart from built-in apps, which are a few free Apps from Apple with a 64 GB capacity on the iPhone SE variants. These apps are iTunes U, Numbers, Apple Store, iMovie, Keynote, Trailers, Pages, Remote, GarageBand, and Music Memos.
Siri: It has in-built Siri, which can send messages and set reminders using your voice. You can get proactive suggestions, use the device hands-free, and listen to songs using Siri.
Power and Battery: It has a talk time of up to 14 hours on 3G, internet use of up to 12 hours on 3G, and 13 hours on LTE/Wi-Fi. It has video playback of up to 13 hours, audio playback of up to 50 hours, and standby time lasting up to 10 days. It has got a Built-in rechargeable lithium-ion battery. You can charge iPhone SE via USB to the computer system or use the power adapter.
Sensors: It has a Touch ID fingerprint sensor (which uses to unlock the device and pay via Apple Pay), accelerometer (which uses to determine orientation), proximity sensor (which uses to detect nearby objects), three-axis gyro (which uses to determine navigation) and ambient light sensor (which use to control brightness).
Network: It supports GSM / CDMA / 3G / HSPA+ / EVDO / LTE / LTE Advanced network technology.
Headphones: It comes with Apple EarPods and a user guide. EarPods come with a Remote and Mic, which have a communication function. It also has Storage as well as a travel case for the EarPods.
Mail Attachments Support: The supported mail attachments are viewable document types shown below the table.
| | |
| --- | --- |
|              Type |          Formats supported |
| Images | .jpg, .tiff, .gif |
| Microsoft Word | .doc and .docx |
| Web Pages | .htm and .html |
| Keynote | .key |
| Numbers | .numbers |
| Pages | .pages |
| Preview and Adobe Acrobat | .pdf |
| Microsoft PowerPoint | .pptx |
| Text | .txt |
| Rich Text Format | .rtf |
| Contact Information | .vcf |
| Microsoft Excel | .xls and .xlsx |
| Others | .zip and .ics |
Languages: Below table shows languages that iPhone SE supports
      Language                           
               Region                                                             
English
Australia, Canada, UK and U.S
Chinese
Simplified, Traditional, Traditional Hong Kong
Spanish
Latin America, Mexico, Spain
French
Canada, France
Portuguese
Brazil, Portugal
German, Italian, Slovak, Swedish, Thai, Turkish, Ukrainian, Vietnamese.
Other parts if world
Arabic, Catalan, Croatian, Czech, Danish, Dutch, Japanese, Korean,Romanian, Russian, Finnish, Greek.
Indonesian, Malay, Norwegian, Polish,Hebrew, Hindi, Hungarian.
SIM card: It has Nano-SIM slots. It is not compatible with existing micro-SIM cards.
iPhone and Environment: Apple takes care of the environment while designing Apple devices. A complete product life cycle approach has been taken into consideration to determine the impact on the environment. It is specially designed with the below features to reduce the impact on the environment:
Beryllium-free
LED-backlit displays are Mercury-free.
PVC-free
Recyclable aluminum enclosure
Brominated flame retardant-free
Display glass that is Arsenic-free
2. iPhone SE guide
Let's see the guide for iPhone SE devices.
Image 3 shows a detailed guide for the iPhone SE device.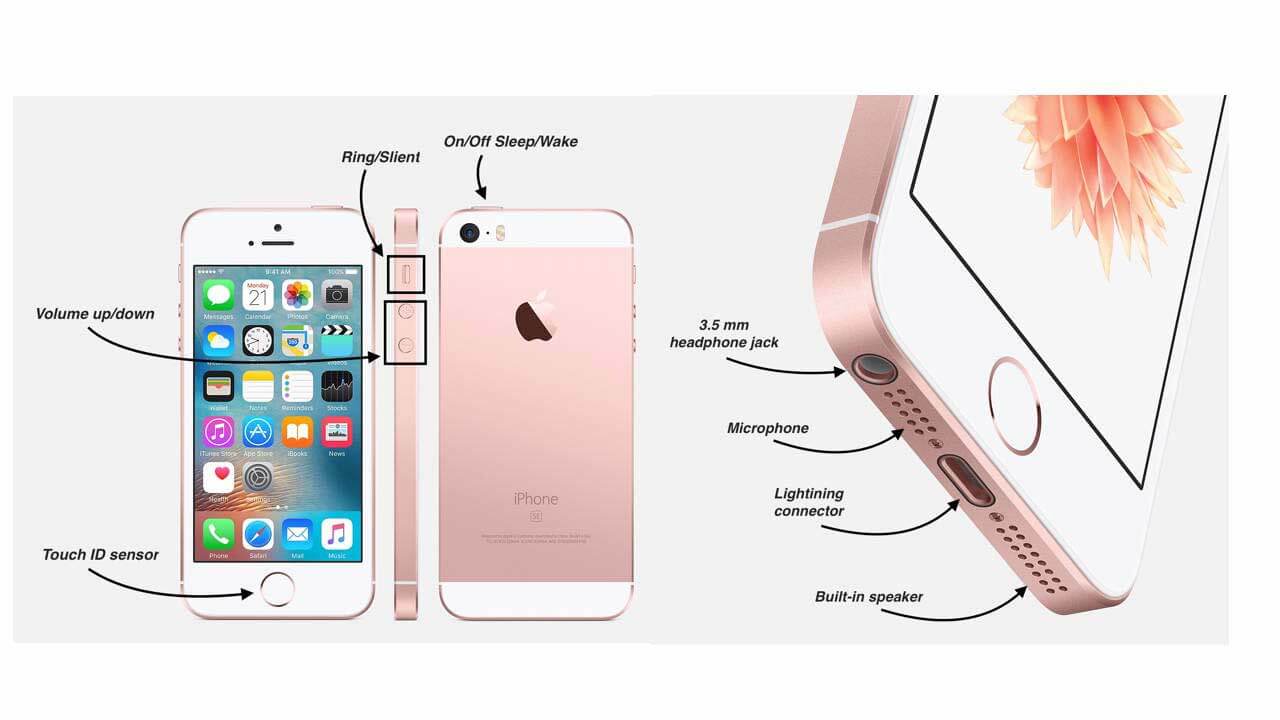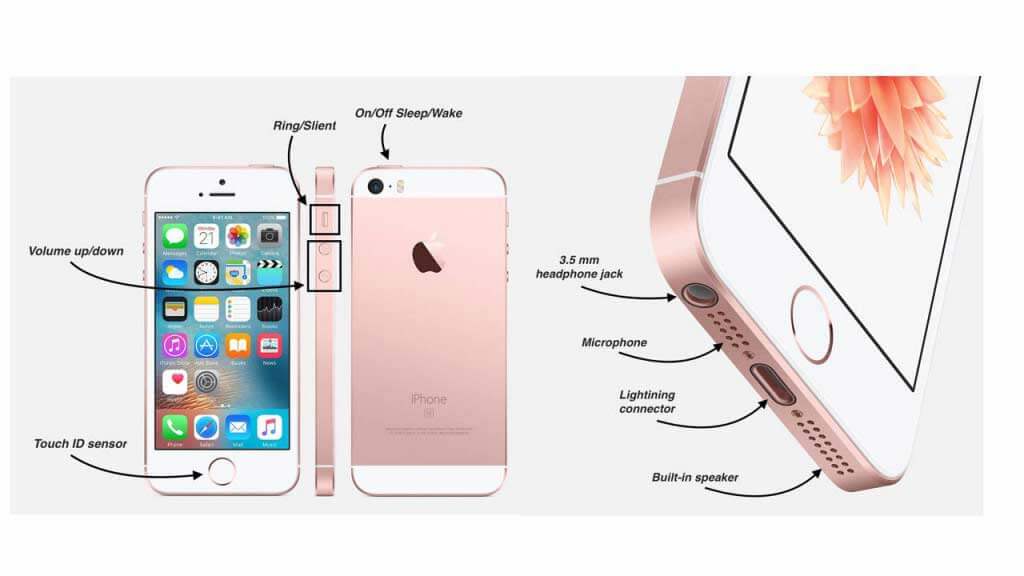 The touch ID Sensor is a center circle button at the bottom of the device, which acts as a home for your device. You can even pay using Apple Pay using this Touch ID sensor. The locked iPhone device that uses fingerprints can be unlocked by placing a finger on the Touch ID sensor.
The volume Up/Down button is on the right side of the device, which is circular. The plus symbol on the button indicates the Volume Up button, whereas minus sign on the button shows the Volume Down button.
The ring/Silent button is on the right side of the device, just above the volume button, and is a flat rectangular shape. You can set your device in silent mode by pushing this button down, whereas in ring mode by pushing it up.
The on/Off and Sleep/Wake button is a single buttons present on top of your iPhone SE device. This is a single button with multiple functionalities. You can set your device to sleep mode by pressing this button once and to wake mode by pressing it again. If you want to switch off the device, press and hold this button until the switch-off message appears on the screen. If your device is switched off, you can switch it on by the media and hold this button until the Apple logo appears on the screen.
5 mm headphone jack is present at the bottom of the iPhone SE device. It is used to connect your Apple EarPods, which can be used to listen to audio or to communicate using Mic and Remote.
The microphone is next to the headphone jack to send your voice electronically over the cellular network.
A lightning connector slot can use for multi-purpose. It can charge your device using an 8-pin dock connector or a data cable to access on Macbook or another device.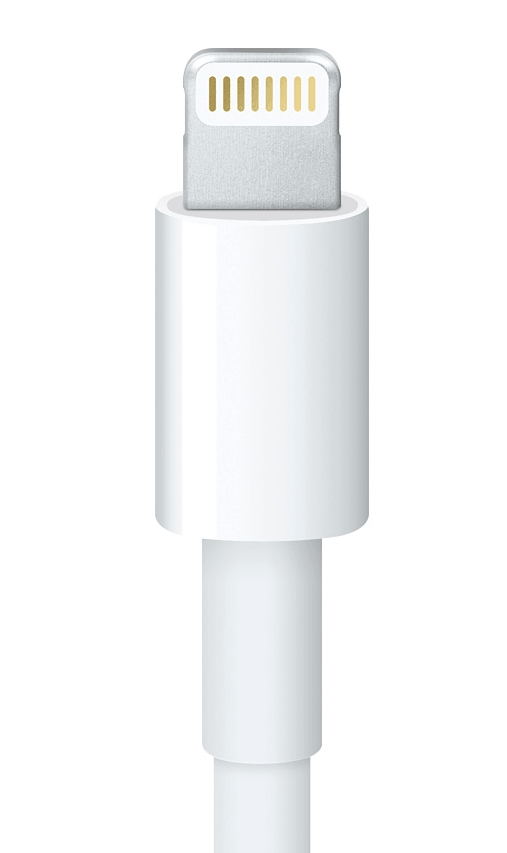 The built-in speaker is on the extreme right side of the iPhone SE. Uses as a speaker that doesn't require EarPods, e.g., Listening to audio while playing a movie or keeping your iPhone SE in speaker mode during ongoing call conversation.
3. Cases
Cases are accessories that protect the iPhone from damage and boost the device's looks. These are available right from Apple stores as an accessory. It is also available from different vendors that offer various designs.
Apple has designed a leather case in two variant colors, i.e., black and midnight blue. Image 6 shows how it appears when used with a midnight blue iPhone SE leather case. It is available in Apple Store for $39.00 in the US.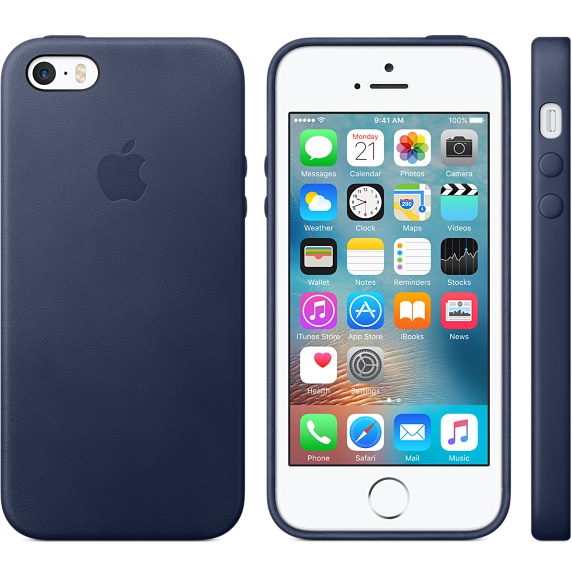 Cases available for iPhone SE are compatible with all models of the iPhone 5 series, i.e., iPhone 5, iPhone 5S, iPhone 5c, and iPhone SE.
Cases particularly designed by Spigen are quite popular in today's market. They are much more attractive with elegant designs. Other issues, such as clear cases, are available in the market and are very simple in design, as shown in image 7.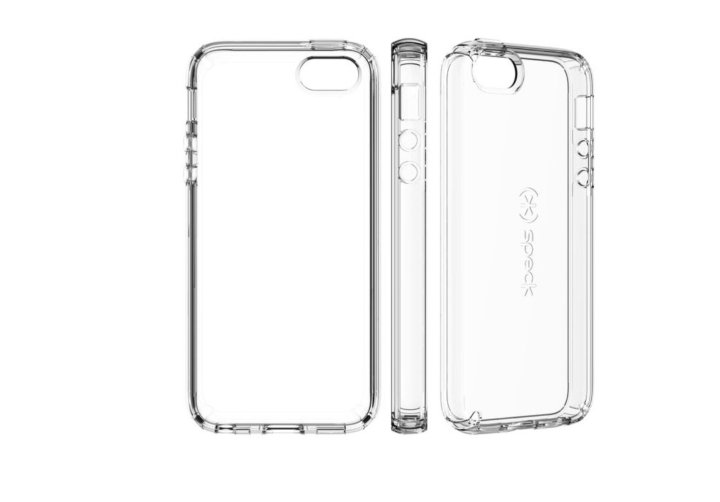 4. Pros and Cons
Pros :
When compared to the other iPhone 5 versions, it performs admirably.
It has great battery life for an iPhone
It is low cost, i.e., it starts at $399 in the U.S.
Cons :
It has a too-small screen size
It has an old front camera as well as a Touch ID sensor
The base model available has only 16 GB of internal storage
Recommended Articles
This has been a guide to iPhone SE. Here we have discussed a brief overview and top 4 things you need to know in iPhone SE respectively. You may also have a look at the following articles to learn more –