Learn from Home Offer TAKE THIS BUNDLE
PMP Certification Exam Prep Course Bundle - 15 Courses in 1 | 22 Mock Tests
This PMP Training Certification includes 15 Courses with 86+ hours of video tutorials and Lifetime access and several mock tests for practice. You get to prepare for the PMP Certification Exam and learn important concepts and features in Project Mangement, Project life cycle and phases, process groups and knowledge areas in detail.
TAKE THIS BUNDLE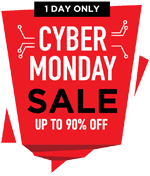 * One Time Payment & Get Lifetime Access
What you get in this PMP Certification Exam Prep Course Bundle - 15 Courses in 1 | 22 Mock Tests?
86+ Hours
15 Courses
Mock Tests
Lifetime Access
Self-paced Courses
Technical Support
Mobile App Access
Case Studies
PMP Certification Exam Prep Course Bundle at a Glance
---
| | |
| --- | --- |
| | |
| Courses | You get access to all 15 courses, Projects bundle. You do not need to purchase each course separately. |
| Hours | 86+ Video Hours |
| Core Coverage | PMP Certification Exam and you will learn important concepts and features in Project Management, Project life cycle and phases, process groups and knowledge areas in detail. |
| Course Validity | Lifetime Access |
| Eligibility | Anyone serious about learning Project Management and wants to make a career in this Field |
| Pre-Requisites | Basic knowledge about Project Management would be preferable |
| Type of Training | Video Course – Self Paced Learning |
PMP Certification Exam Prep Course Bundle Curriculum
---
In this section, each module of the PMP Exam Prep Certification Course is explained.

What is the PMP Certification Exam?
Recognized and demanded by organizations worldwide, Project Management Professional is the gold standard of project management certification, which validates your competence to lead the project and the team by performing the role of a Project Manager. PMP  is a globally recognized certification course for project managers, whereas you can find PMPs leading projects in nearly every country. Project Management Professional is the second of three formal credentials administered by the PMI.

Industry Growth Trend
The Professional Services Automation Market is projected to grow from USD 634.7 Million in 2016 to USD 1,244.8 Million by 2022.
[Source - MarketsandMarkets]
Average Salary
Average Salary
$80,196 per year
The average salary for a Project Manager is $80,196 per year in the United States.
[Source - Indeed]
What tangible skills you will learn in this PMP Course?
Integration Management: You will master in integration management after completion of this course, as this course will teach you all the tools and techniques that will make you easily delegate the task to the team members.
Time Management: Time management is the most important skill and resource to achieve your intended project objectives. This PMP Certification Training will teach you to do maximum work in minimum time, and also how to utilize time as per your project plan.
Communication Management: A project manager has to maintain a good relationship with its team members so that he will be able to utilize the most of their capabilities, this is only possible through Communication Management, which you will master after completion of the course.
Pre-requisites
Education: To qualify for PMP you must have at least a secondary degree(classified by PMI) or a postsecondary 4-year degree.
Work Experience: Work experience is the most important part of your application process. For a secondary degree, you have to provide evidence that you have led projects for 7500 hours or three and a half years and postsecondary 4-year degree 4500 hours or roughly two years' experience.
Project Management Education: Regardless of degree and work experience you must have at least 35 hours of project management education to qualify for the PMP Exam Prep Course.
Target Audience
Project Managers: This PMP course is designed for Project Managers, who want to apply a standards-based approach to project management and desire to increase their project management skills. The course is best suited for project managers.
Professionals: Professionals who want to become a project manager can apply for this course.
FAQ's
---
Would this PMP course add value to my profession?
Yes, if your profession is related to Project manager, then this course will surely add value to your profession.
Can this PMP course be accessed from anywhere?
Yes, this course can be accessed from anywhere and at any time as it's an online course, you just need to have a laptop or computer to do the course at your comfortable time.
Who will give the PMP Certification Training?
Trained professionals from all over the world will give you the training.
Will I get technical support at eduCBA during my training?
Yes, you will get technical support at eduCBA, you just have to make a call or mail to our email id.
What are the payment options for this PMP course?
You can make the payment offline or online, offline by depositing cheque or demand draft and online by debit card, credit card, and NEFT.
Sample Preview
---
Career Benefits
Adds Value to the Resume: PMP certification is the most valuable certificate program. Interviewers prioritize profiles with PMP certification over does who does not have such certification.
Provides Industry Recognition: As PMP is a universally recognized certification, it is global and works with any industry in any location. So you can gain industry recognition by adding the certification to your resume regardless of professional background and industry.
Helps you learn important skills: How do you stand out as there are many project managers in the job market? PMP certification having high standards makes your resume more attractive to companies.
Contributes to Higher Income: PMP Certification brings a higher salary to the project managers and also gives job Security.
Provides Networking opportunities: You become a part of the PMI club when you sign up as a PMI member and currently, PMP has about 773840 active PMP certification holders, hence this gives you a great opportunity to expand networking as PMI arranges a frequent meeting for members in major cities across the world.
Course Reviews
---
PMP – Spot on!
This is a great course – accurate, dense without being boring, very informative and useful! I found it to be rather clear as well, despite the difficulty of some of the topics. Well explained, thorough and always interesting! I will keep exploring the topic, gradually building my knowledge and soon my career! Thank you EduCBA
Linked
Miguel Gomes Monteiro
Top-notch PMP Exam Prep Guide
This PMP exam preparation course took me about 10 weeks to complete (5-7 hrs/wk). With this course I learned many strategies on how to manage and coordinate different complex projects and an overall view of the basics concepts in Project Management Professionals. The slides are well organized and detailed; and the instructor does a good job explaining the content of the course. Thank you Educa.
Linked
Pedro Tomas Checo
Great Place to Learn
I have completed the online course on PMP training and found it useful & interesting. I'm happy with the courses and benefits provided by Educa. I will look for other courses on the Educa website which are not only linked to project management activities. Thank you!
Linked
Alexandru Mihai Matei
Best PM Course
I'm pleased to express my impressions about this course which helped me to acquire the theoretical basics of Project Management. This Course is also the best source for those willing to take the PMP exam and add credentials to professionals' experience. As you all might already know PMP certification is the best evidence to prove your professionalism in Project Management.
Linked
Gocha Nikolaishvili
Total Quality and Management
The course has opened up my eyes to the world of Quality Assessment and Management. I loved the Toyota Production Systems theories a lot and it helps to understand that there is no compromise in quality. Benchmarking is also a very important tool that I've acquired through this course.
Linked
Wee Yin Hao Freddie
eduCBA PMP exam preparation course review
It took me about 97 hours (ca.35 hrs work with videos and making my notes + ca.35 hrs revision) to complete the PMP exam prep course. It is very well structured and detailed. The material is organized visually with a lot of examples. Diagrams, flowcharts, and tables are very helpful. Short quizzes after each part of the knowledge area include unique practical case studies from real work situations. The course is based on the PMBOK guide which is an excellent source of reference for successful exam preparation. I highly recommend the course to all participants and wish everyone good luck during the test.
Linked
Gala Pankratova