Updated April 24, 2023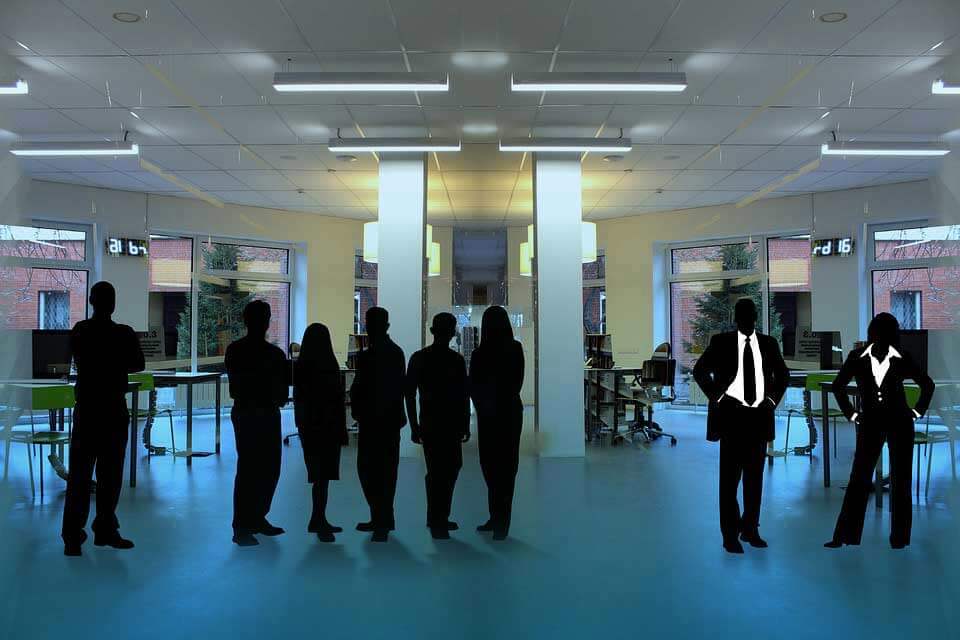 Introduction to Affinity Group in The Workplace
Today's corporate environment encourages affinity groups to have the employees add versatility, variety, and inclusiveness to their workplace. They come with many names; caucuses, councils, or networking groups. These are forums for employees, students, and faculty who share common interests, goals, or ideologies and come together under the aegis of religion, caste, physical disabilities, age, or sexual orientation.
These groups serve social functions and provide a source of support for the employees. In many situations, they raise the nation's consciousness towards many issues and help recruit and retain employees. Many companies have integrated these groups into their workstreams. They affiliate with the management to sort out solutions for issues and find ways to market their products.
Features of Affinity Groups
All affinity groups are different; their structure and role depend on the company's objectives, roles, and policies. Their programs have also resulted from the diverse corporate environment and inclusiveness. The diverse positioning of a company significantly impacts the complexity of its programs. Companies with limited history in diversity programs may lack significant growth and structured affinity groups. On the other hand, companies that have been running affinity groups for many years are more organized, focus on fulfilling business goals, and see that the talent is nourished with each passing day.
All these affinity groups are diverse, as the studies suggest they have helped raise cultural awareness, promote community service, conduct product testing, and perform talent development. However, it depends on the company in what direction these groups are going and on which activity priority is given. They have to see if the groups are following the inclusion and diversity in their programs. There has to be a balance between cultural objectivity and the business goals in whatever affinity program is chosen, and all the groups should adhere to the same.
As suggested by  Rolddy Leyva, a senior director of diversity at Sodexo, "Each day is an opportunity for us to leverage our employee-affinity groups for talent retention and development as well as for creating a more inclusive and open environment. It's not an easy mission to manage, but it is possible to support meaningful programs related to specific cultures while keeping a hard focus on our need to keep and grow the best talent from all backgrounds."
ERGs, or affinity groups, have been shown to positively impact companies by increasing profits, attracting customers, and expanding market share. They also facilitate business relationships with diverse clients and suppliers and help companies meet customers' needs from different cultural backgrounds. For example, an Asian Employee Network helped a global financial service company overcome language and cultural barriers to successfully reach and serve Asian clients.
These affinity groups have been a source of inspiration for the employees and have been a stepping stone for a push in their careers.
Affinity groups provide employees a platform for self-expression, freedom, diversity, and inclusion. They facilitate networking, discussions on crucial topics, and opportunities for career mobility. Active participation adds versatility and liveliness to work, with events and speakers providing learning opportunities and new skills development.
Volunteer for a Committee Cause
Many companies also support affinity groups for community services.  Employees can opt to volunteer in community work related to their portfolio and nourish their skills. The volunteers can also get the opportunity to speak at any organized event, which would help build presentation skills and boost confidence.  Though the organization has its own criteria for how affinity groups function, the committee work is being carried out. Still, each task can be a gold mine for a volunteer. So avail whatever comes your way and gain the rewards of your efforts and reputation. The combined efforts of all the group members also help forge the team spirit and unity.
Entertainment and Relief from Tension
Affiliate groups are also a great way to release work pressure and get relief from stress. There is entertainment, knowledge, unity, cooperation, and fun. Members of the groups feel much lighter after their hectic day's job. Several groups also organize cocktail receptions, seminars, and group meetings for entertainment and knowledge. Many of them also organize excursions and tours.
If you regret not getting the chance to study abroad or learn the painting or music you have longed to learn, affinity groups give you the platform to fulfill your dreams. Each time you visit the Affinity group program, you would get something or other to learn and explore many different things.  Here, you would also get free or discounted counseling services and perks. You can see your personality change in a diverse environment, and you have become more outgoing and worldly. You have entered into a world outside your life's everyday realm where you would broaden your understanding and learning. Isn't it exciting that you would traverse the paths outside your realm and experience something that would make you a better person?
Remain Connected with your Colleagues
The affinity groups are also formed to boost the team spirit and make you and your colleagues get on together closer and more committed.  Even after you have left the job,  you can remain connected with your colleagues. This would help you build your support group.
Be a Part of the Company's Decision Making
Affinity groups from social networks can become a part of the company's strategies. They help the companies in their marketing efforts by studying the trend in the market and seeing whether the product is reaching its target audience. They also help in the company's recruitment process and employee benefits schemes.
Affinity groups promote diversity, inclusion, and a sense of belonging in the workplace, providing a safe space for connection and addressing identity-related issues. They signal company commitment to diversity, attracting and retaining top talent. Affinity groups also educate and raise awareness, fostering empathy and understanding for underrepresented groups, leading to a more inclusive culture.
Novartis is an excellent example of a company that values affinity groups and understands their impact on employee engagement and retention. By sponsoring 14 ERGs, Novartis is demonstrating its commitment to creating a diverse and inclusive workplace culture. These groups offer a platform for employees to connect, network, and support one another, which can help to break down barriers and create a more collaborative and supportive work environment. Additionally, by launching ERGs globally, Novartis proactively promotes diversity and inclusion throughout its entire organization, which will help attract and retain top talent from diverse backgrounds.
Undoubtedly, companies are adopting diversity and inclusion as their core functional area in the globalized world. They ensure business leaders do not hesitate to advance the company's cause.  Affinity groups are the forums or platforms that present many scopes or opportunities which could be utilized more widely to benefit employees and employers. The group's main purpose was only to increase the employees' sharing and interactivity. Still, they have increased the scope to encompass cultural visibility, provide professional opportunities, and strengthen the relationship between employees and employers.
Recommended Articles
This is a guide to Affinity Group in The Workplace. We have discussed a brief overview of 8 Brilliant Features of Affinity Groups in the Workplace. You may look at the following articles to learn more –