Online Banking
Online banking is a type of banking that allows customers to conduct financial transactions on a secure website operated by their bank. Customers can access their bank accounts to check their balances, pay bills, transfer money, and more. Most banks also offer additional services such as online investing and online budgeting tools. Online banking is convenient and secure and often provides enhanced features such as mobile banking and rewards programs.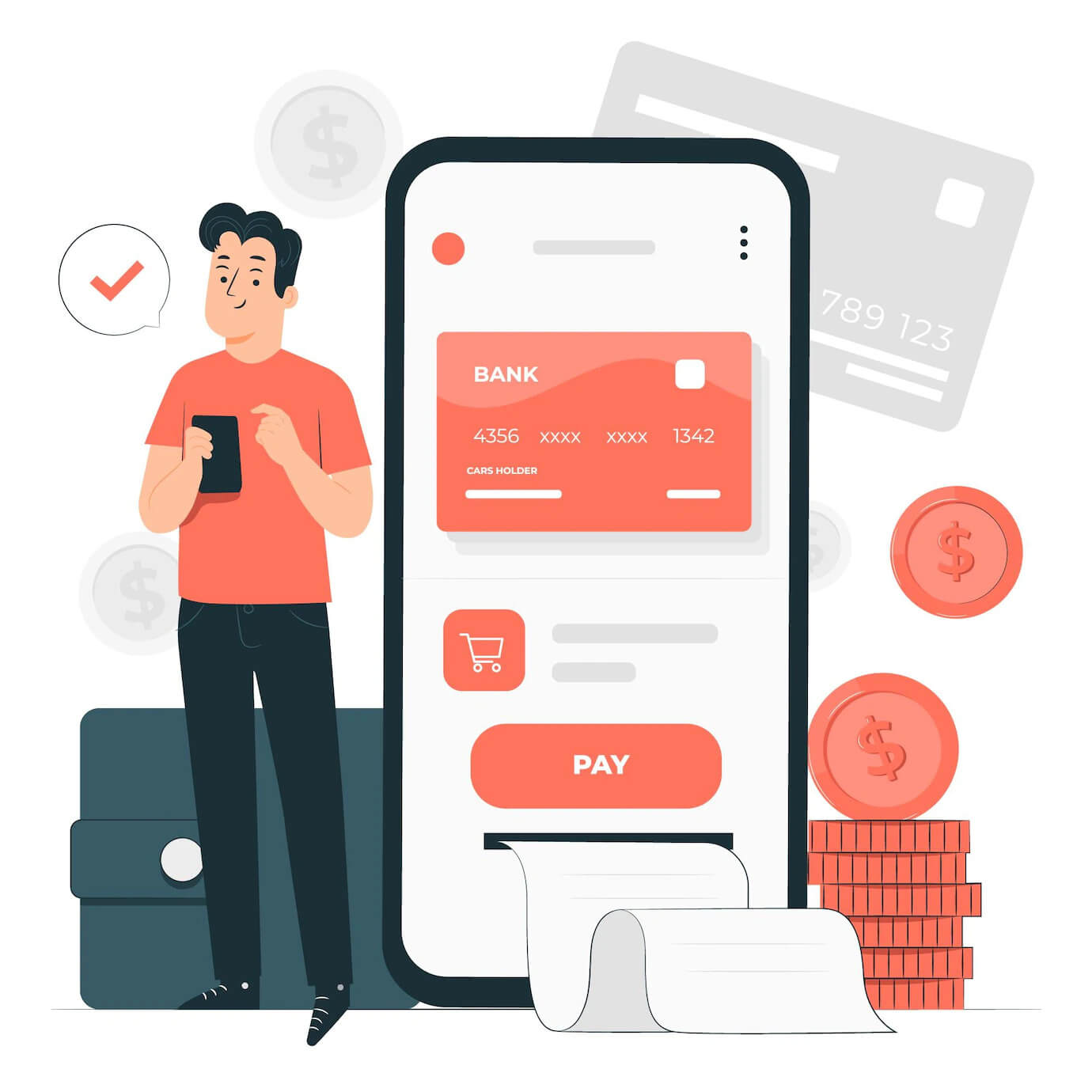 Advantages and Disadvantages of Online Banking
Advantages
Convenience: Online banking allows you to access your bank account from anywhere in the world at any time of day. It makes it much easier to keep track of your finances and make payments quickly and easily.
Online banking is much more secure than traditional banking. Banks use various measures to secure your data and protect you from fraud and identity theft.
Variety of Services: Online banking allows you to do more than check your balance. You can transfer funds, pay bills, apply for loans, and more.
Online banking is often free or has lower fees than traditional banking. Banks can save money by not having to maintain physical branches.
Time Efficient: Online Banking saves you a long and tiring trip to the bank n=branch, which eventually saves you a lot of time. The ability to carry out complex transactions at the tip of your finger can save you a lot of time.
Ease to Use: After setting up your profile, online banking is effortless and straightforward.
Disadvantages
Poor Customer Service: Customer service can be a significant issue with online banking. Representatives are often unavailable 24/7, and the response time can be slow. If you need help with a time-sensitive issue, this can be a substantial issue.
Security Risks: Despite the safety measures, online banking can be susceptible to security breaches. Hackers may gain access to sensitive information, such as account numbers, passwords, and financial data. The loss of such information can lead to identity theft and fraud.
System Malfunctions: Technical problems can cause online banking systems to become unreliable or inaccessible. It can make it difficult for customers to manage their finances and make payments.
Limited Advisory Services: Online banking does not offer the same range of advisory services that a traditional bank can provide. For example, many banks offer investment advice, loan products, and financial planning services.
Lack of Human Interaction: Online banking can lack the human interaction that many customers prefer. It can make it difficult to get answers to complex questions or provide detailed information about a particular service.
Internet Requirement: To carry out banking transactions online, you must have a stable internet connection. Lack of a proper internet connection leads to failure or duplication of transactions.
Computer Access: Only some have access to a computer. It can make online banking difficult for those who don't have access.
Conclusion
Online banking has advantages and disadvantages, but overall it is a convenient and helpful way to manage your finances. Some of the benefits include the ability to check your account balance and transfer money quickly and securely. Additionally, online banking offers a variety of features, such as budgeting tools, automatic payments, and savings accounts that are not available with traditional banking services. On the other hand, online banking can be less secure than conventional banking, and there is the potential for fraud and data breaches. Despite the risks, online banking is generally a safe and convenient way to manage your finances.
Recommended Articles
We hope that this EDUCBA information on "Advantages and Disadvantages of Online Banking " was beneficial to you. You can view EDUCBA's recommended articles for more information,
Advantages and Disadvantages of Information Technology
Advantages and Disadvantages of Youtube
Advantages and Disadvantages of Social Networking Sites