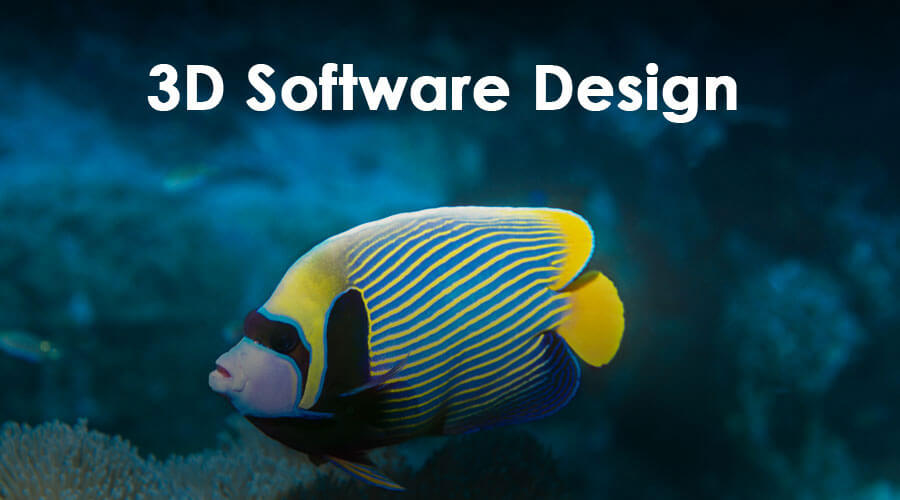 Introduction to Free 3D Software Design
In this 3D software design, it realizes the modeling will be created by better rendering and animation. We make it the fastest and easy rendering of the program and it produces stunning results. We create a massive objects library in-process visual effects and no need to outsource the projects. Most of the products in engineering departments are using 3D modeling to create an idea of the product and follow this process to built to new products. There are many benefits to using 3D models of direct photographs and simple videos. At fast any industries, they are credit a storyboard and got some idea to create a model from a personal computer and develop the products. And the marketing team will upload the modeling animation videos on i-pad, notebooks, PCs, mobile phones, etc. Also, apply on the website and youtube channels. 3D software design is very necessary for any other field. It converts information into global level marketing projects.
Top 10 Free 3D Software Design
Here are the Top 10 Free 3D Software Design
1. Blender 3D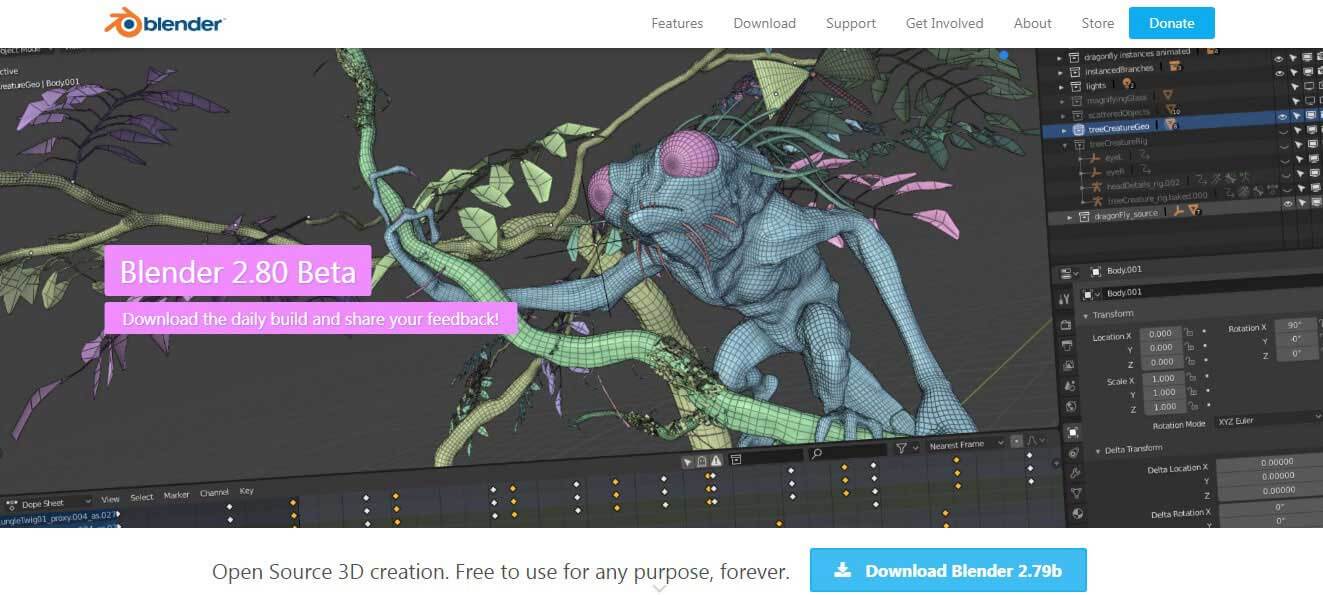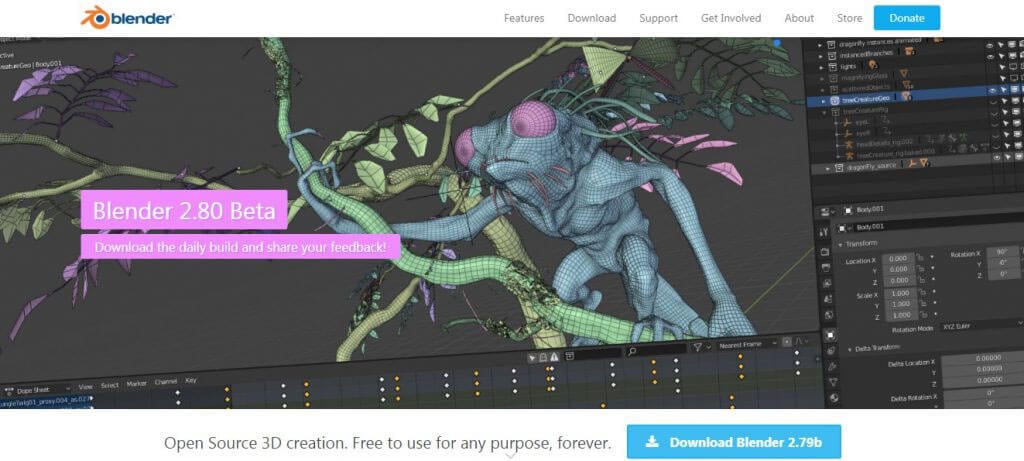 Blender software is a most popular 3D software design, huge users will install this software has been long relevant and completely viable of all paid programs alternatively, continuous improvements of updating impressive backlog of patches, current features. It's has been an open-source of creation suite technologies, also creates not only modeling an object. It's occurs rendering, to animate the objects, it will compose the visualization in a streamlined by the end-users. It's an easy and more useful platform compare to Maya. In Blender, it has a surprise for a paid license including let alone open-source of program which can download by anyone of users.
2. Autodesk TinkerCAD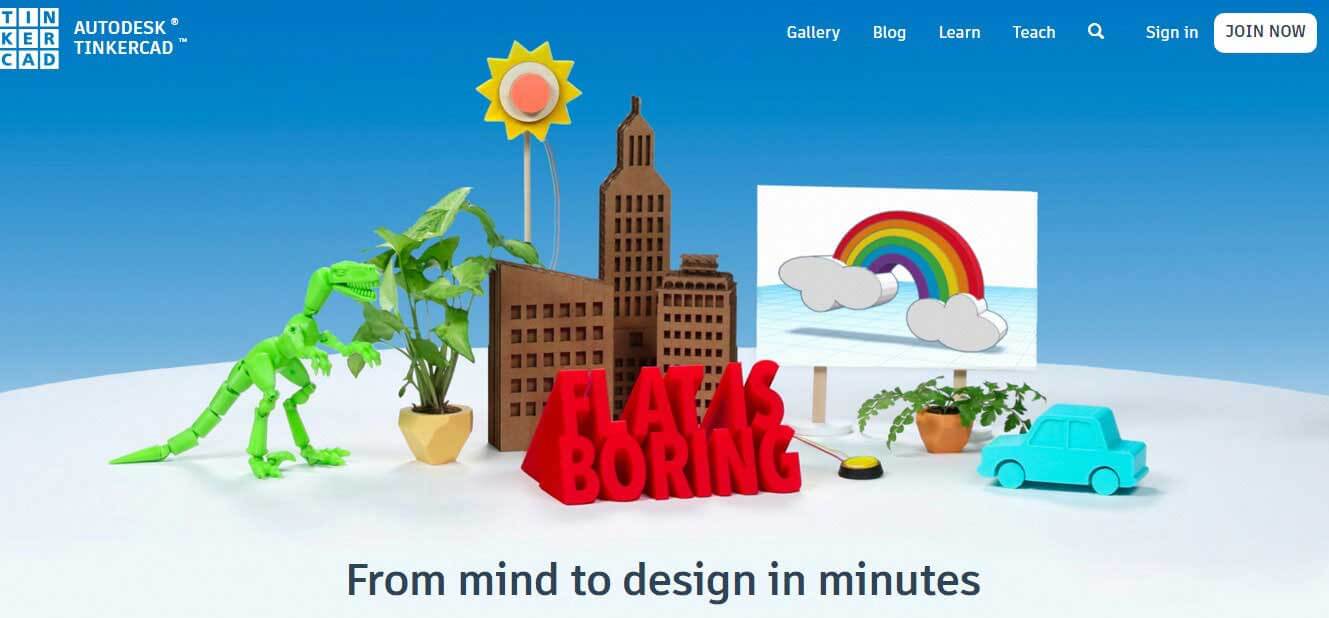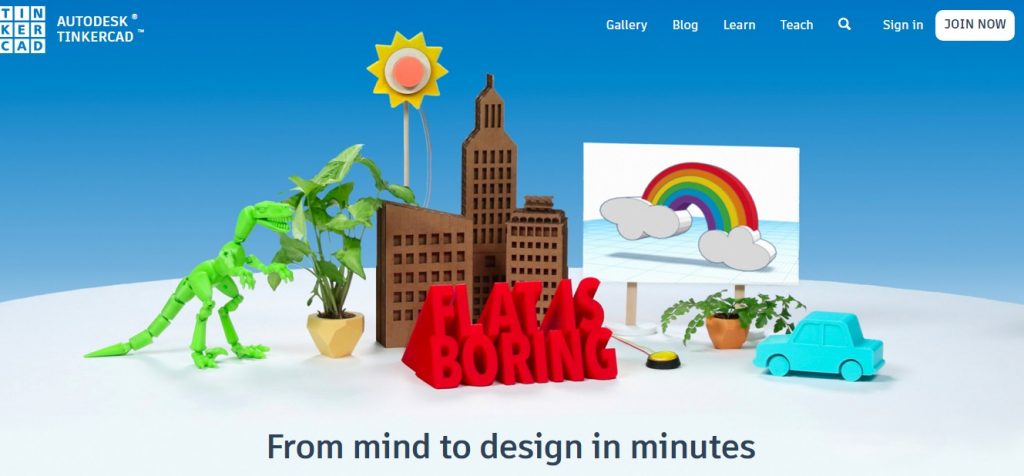 In TinkerCAD is about as entry-level as it gets 3d software design easily. It helps everybody can see full sites of design as well as modeling tools in around this software. To comfortably 3D modeling of children's toy chest to work in a better way. We can wrench the multiple libraries of pre-model shapes and use this software to start building a model something different and quickly. TinkerCAD is a great option of flaming plastic to everyone like kids are watching The Vampire Diaries. In a sophisticated design, professionals can find value in keeping all sources in the help of hard drive.
3. Google SketchUp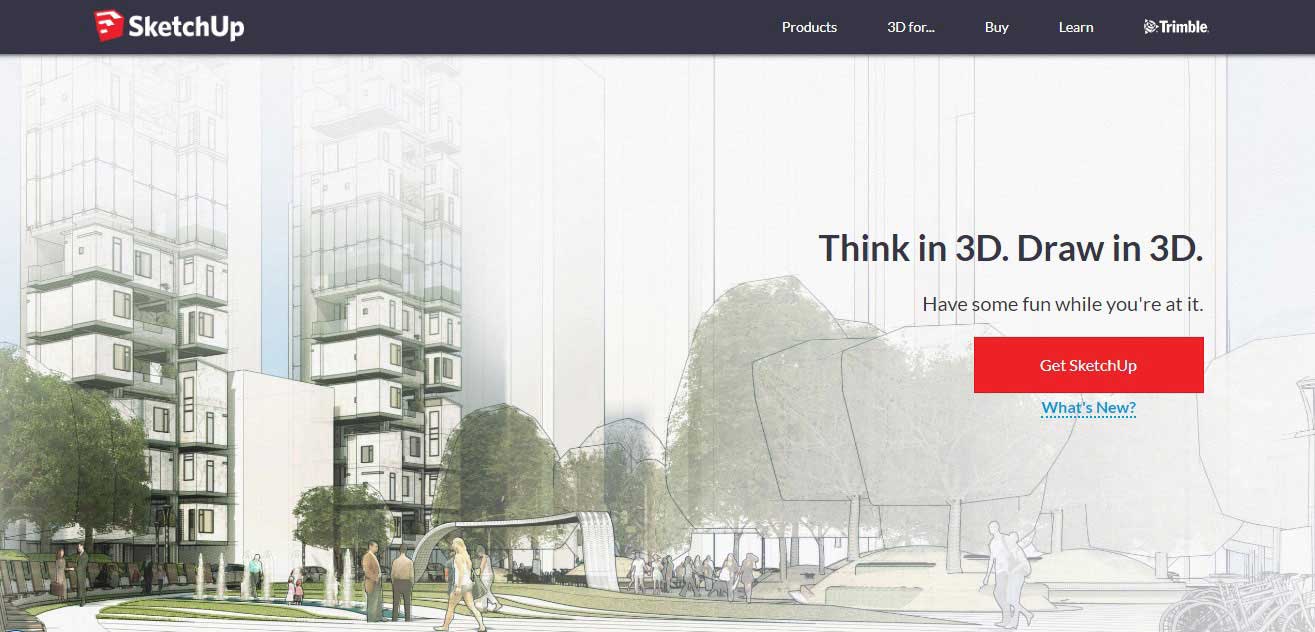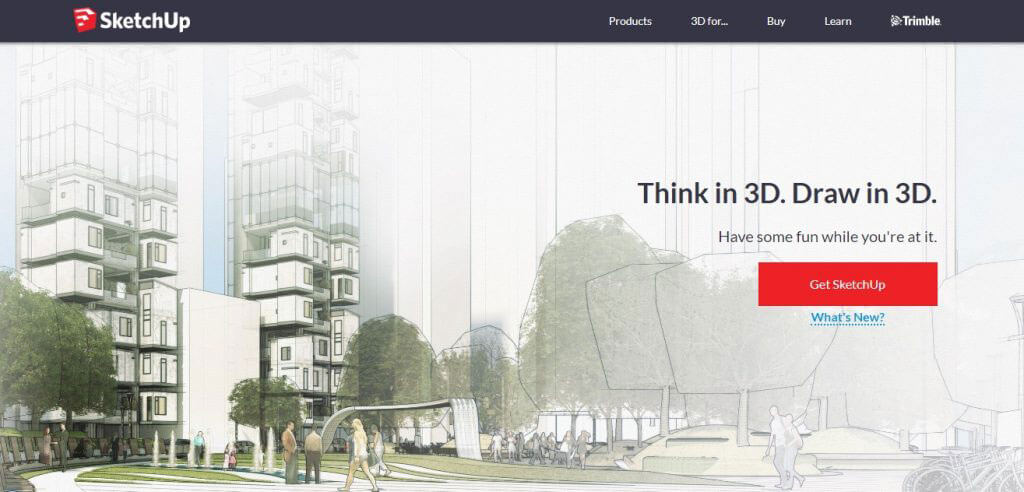 In this free 3D software design that can develop by Trimble Inc, this software of selling in which the basic product is free, but the user can pay for extra features. There are limited buttons to easily muck up the beginners or understanding these simple facts which are able to use the free 3D software design. It helps to the architectural landmarks are modeled with Googling the earth also not mean as 3D printing. There are majestic rendering plug-in are available in this software. Many of professional scorn get an idea by using SketchUp to follow anything to create a concept sketch, so users are work with full-fledged designs suite a long time.
4. LibreCAD


In this free 3d software design, it will contain basic tools to model the objects and we can easily modify our designs In this open-source free 3D modeling software. It's suitable for beginners to fast and furiously mastered the program. We can favorable the command line of the screen well organized to follow the workflow.
5. 3D Slash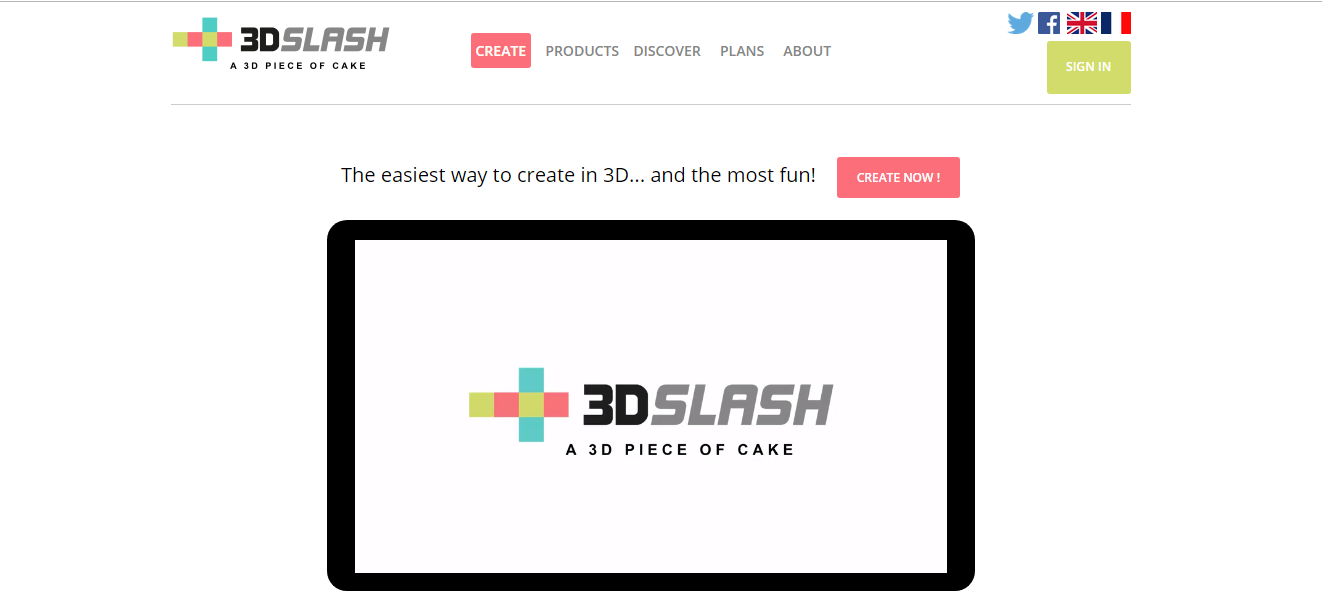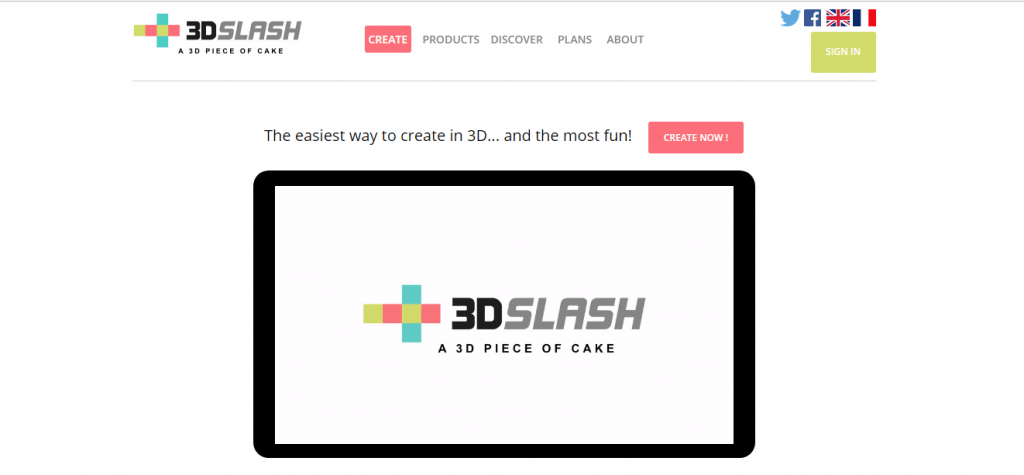 We are working with 3D Slash will be a little bit of shock for modeling people have long experience since conventional features like squeezing, revolt, or sweeps are not a part of a program. All the tools are very familiar to handle the beginners of 3D modeling software such as the hammer, trowel, chisel, pulpwood, and drill. This free 3D software design ties in with a range of online printing services and models stored in the central location. Also, the 3D modeling administrator will enjoy this program just for the playful, hands-on approach.
6. SculptGL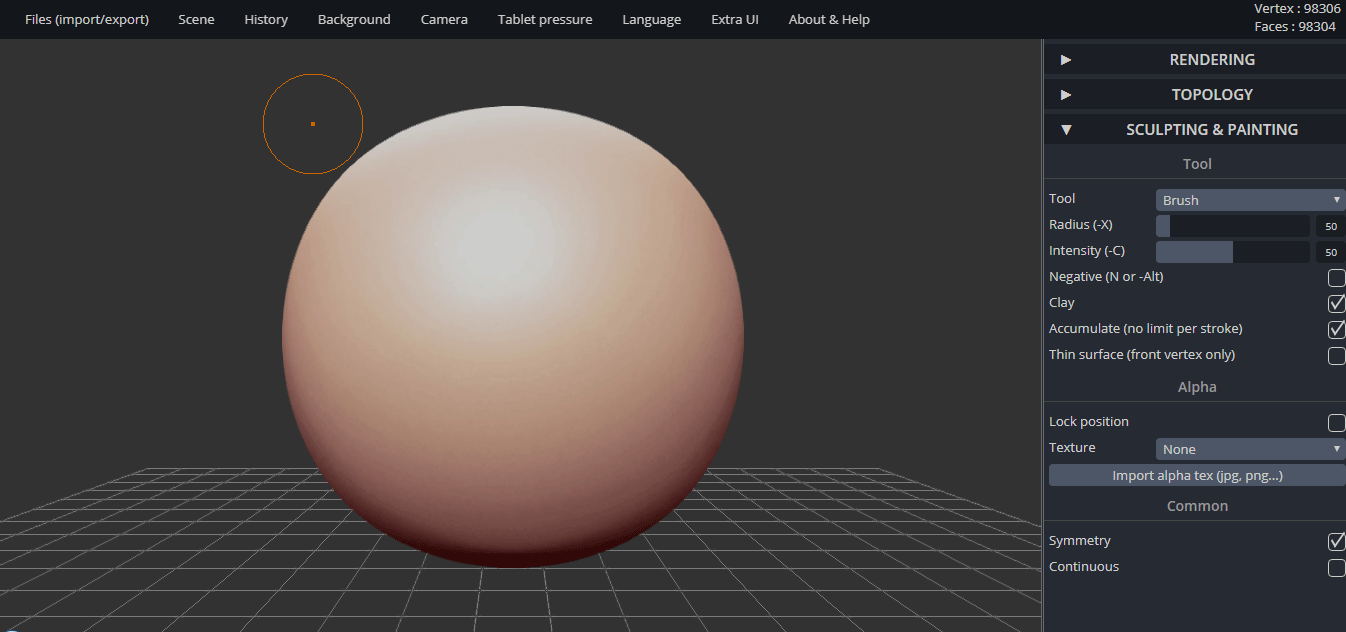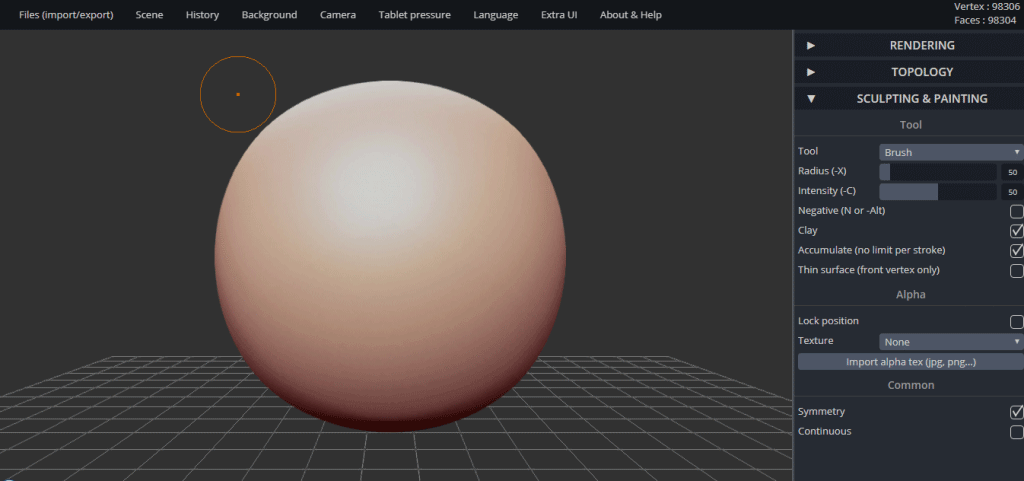 In SculptGL, it's the best traditional 3D modeling of sculpting the object of 3D free modeling software. This software will help the basic tools and necessary to give a sense of sculpting workflow. In some of the commercial markets moderately precipitous of the learning curves. The groundwork is always allocated to the silhouette (that means arms, heads, limbs). It's very helpful to import a generic base mesh so time will be saving. It's one of the digital sculpting web software to sources are available on Github. Sculpting tools such as brush, inflate, smooth, twist, drag, etc. Multi-resolution sculpting has Quad-tri Subdivision and navigating the object from low/high poly level sub div will retain in the changes of sculpting in modeling.
7. Daz3D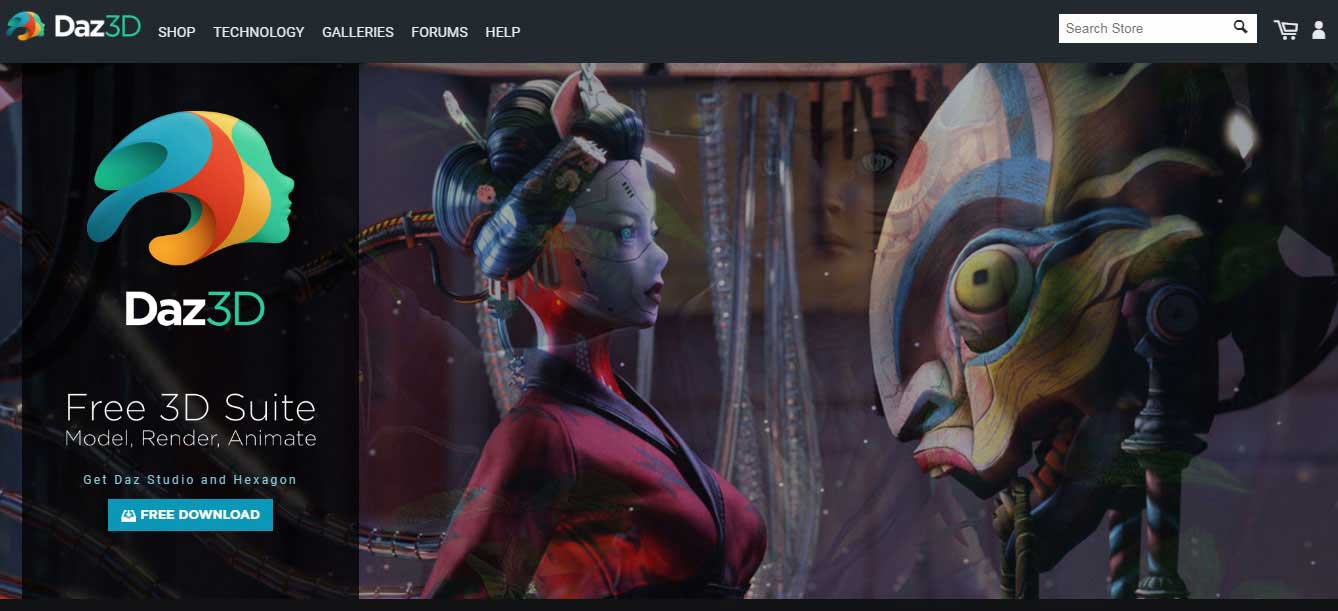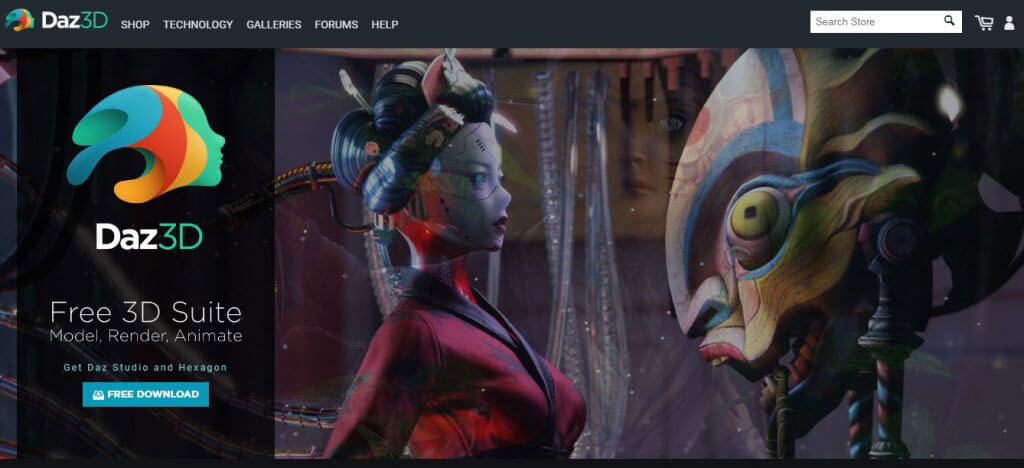 In this free 3D software design, Daz3D is loaded with tools for 3D animation helps to generate the motion capture data will be edited if our needs there are many possibilities for this 3D software design has to offer the users. The Puppeteer tool will display the different model in the timeline the program can easily move the all side of movements to generate automatically. It's mostly worth of marketplace where we can buy or sell our models whatever created, poses, and the poses of the modeling by the way of using this free 3D software design.
8. SelfCAD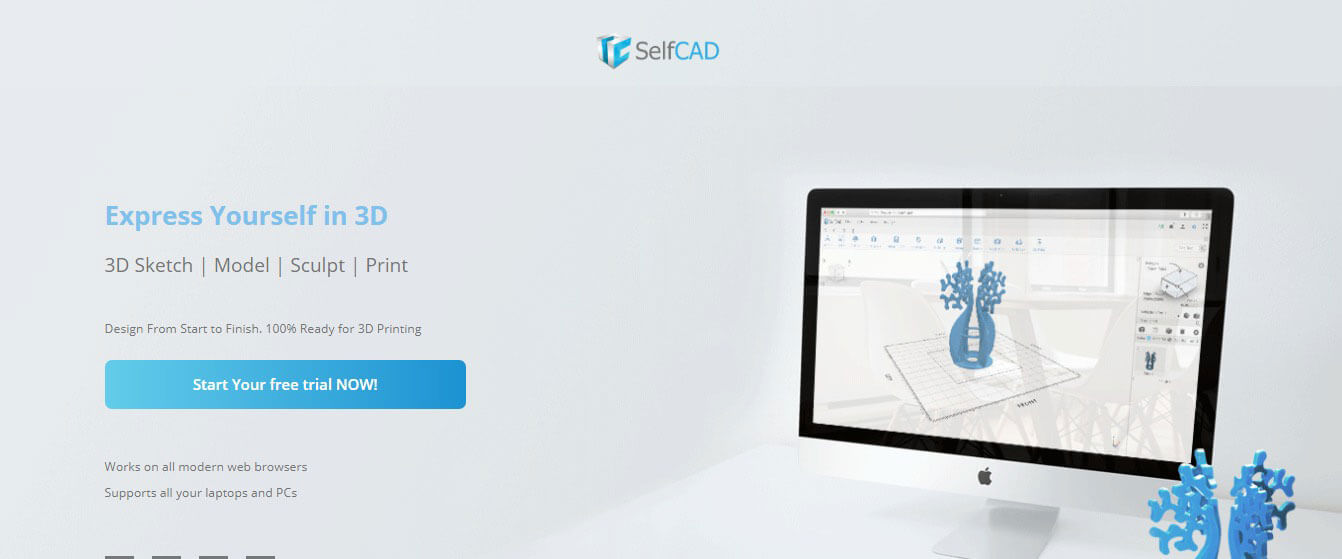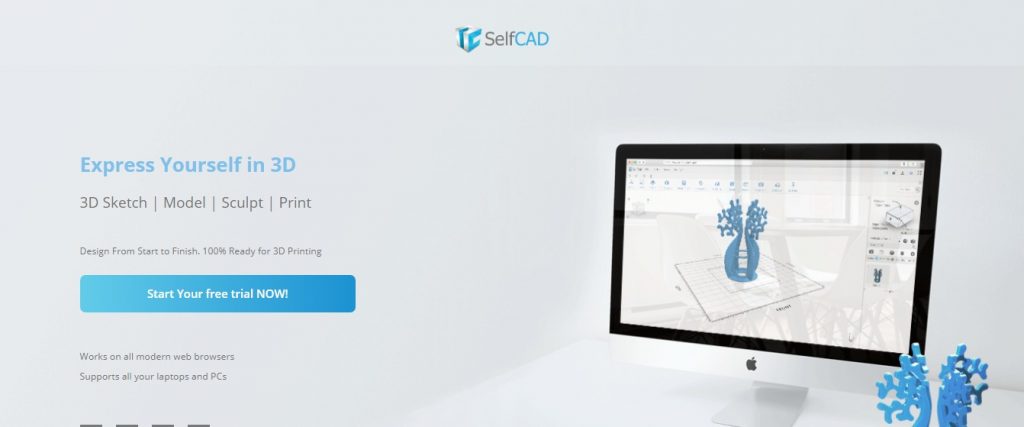 This software is strong and it includes or deals with all the elements of 3D Sketching and 3D modeling tools. It's one of the creations of our personal hobby or we can use this software for professionals for business such as artistic drawing and tools. This software is easily flexible and adjustability the objects to import, export, might be edit from the images, Scalable Vector Graphics also 3D File formats more than 40 plus specification help to the users. SelfCAD is mostly useful to social media such as Facebook to share the 3D posts.
9. DX Studio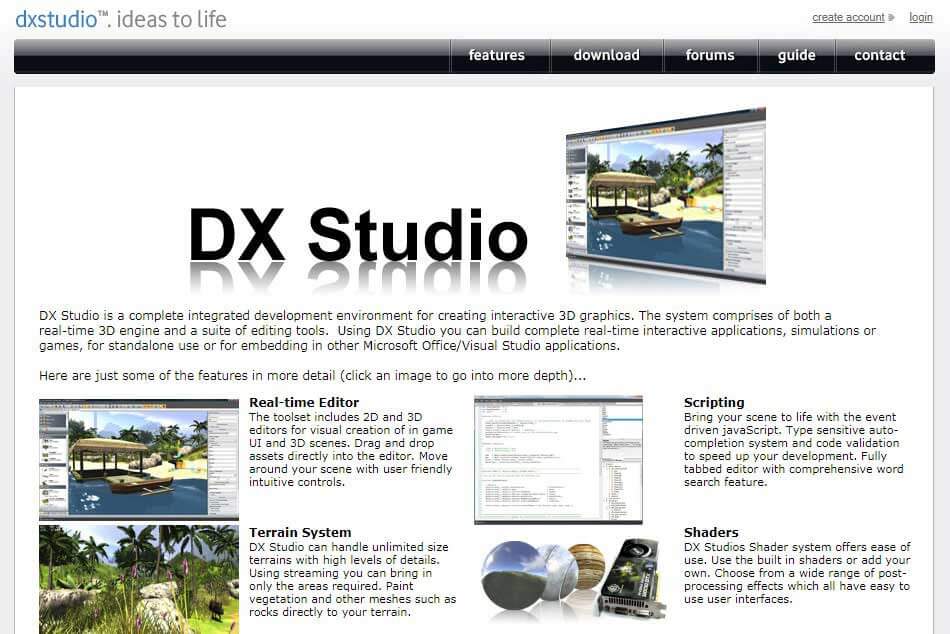 In this software, all among the 3D modeling software, we find all effects by creative special tools are a complete development of software that can be interactive 3D graphics. There is much software comprises It's can make instinctive 3D models, 3D games, 3D animations, etc. It's adding vegetation and real-time editor of 2D and 3D scenes. In this software, we can create models together at two or more models. It's a software estimate of editing tools and feels like a real-time 3D engine.
10. Solid Works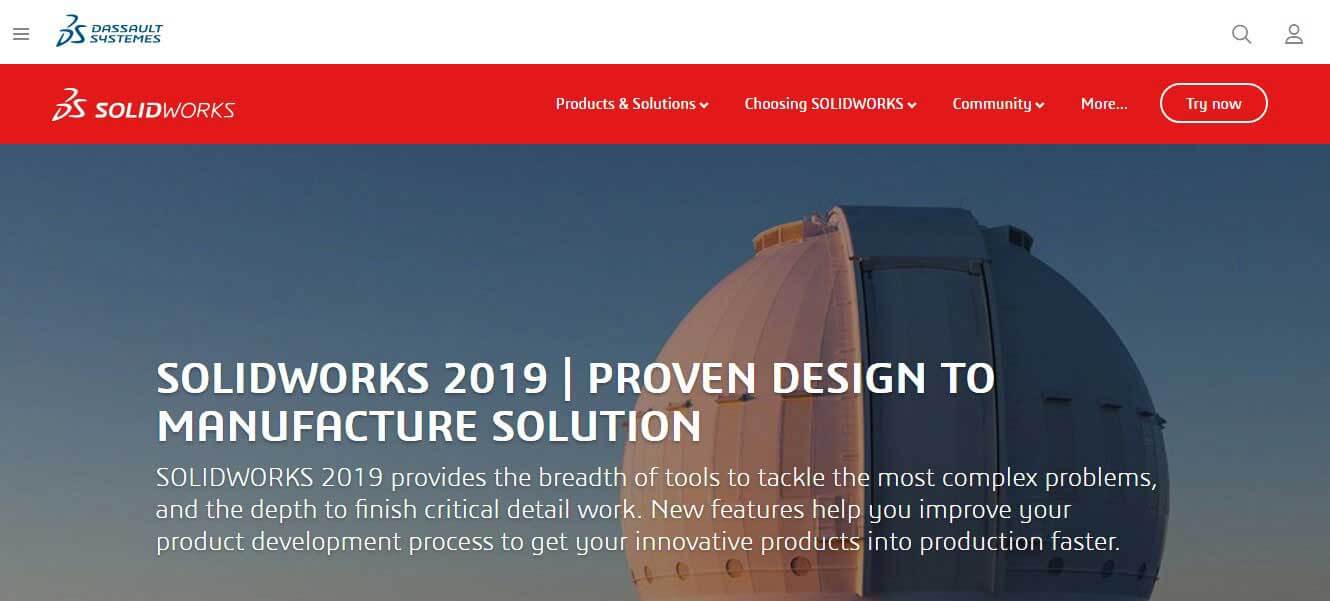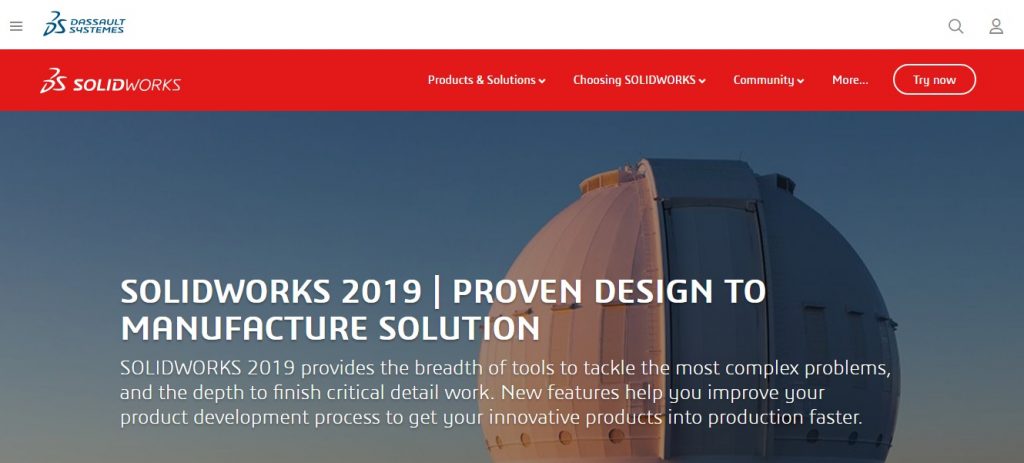 It helps to aerospace manufacturers to grow their business profitably while responding the users by the way of more rapidly to Request for Quotes and also Request for Proposals with improved accuracy for purchasing the materials in new markets and face the competitors between the software companies. It's quick and efficiently evaluates new concepts between the reduce the pending when developing a new product of design and it helps to reduce the risks and optimize amend time and save more money for users.
Conclusion
All the 3D software design helps the beginners and experienced users easily handle the software and explore more ideas and creative thoughts are built in the model whatever we imagine. Blender is free, there is a 3D modeling solution that can provide a variety of tools, including animation and rendering the sculpting the texture painting and different types of rigs animates and renders. The best 3D software design can't make the better artist we can create for need great skills of 3D, it requires the 3D software design of what type of ideas required as well as skills required with the money's investment.
Recommended Articles
This has been a guide to know Free 3D Software Design. Here we have discuss the introduction with Top 10 3D Software Design. You may also look at the following articles: