About World Thinking Day
World Thinking Day is celebrated annually on February 22 by the Girl Guides and Girl Scouts worldwide. It's not just another day of remembrance but to consider international friendships, raise money, and work towards a better future for the children. This isn't an adult day but is celebrated by children annually. Each year, the Girl Guides and Girl Scouts bring a theme to wonder upon. They raise money and work towards the global theme. The Boy Scouts also celebrate World Thinking Day (also called Founder's Day) with the same intention and motive. In 2023, the Girl Guides and Girl Scouts will work on the Moto- Our World, Our Thriving Future: The environment and global poverty. It will focus on the environment and global poverty of the world and how children can make a difference.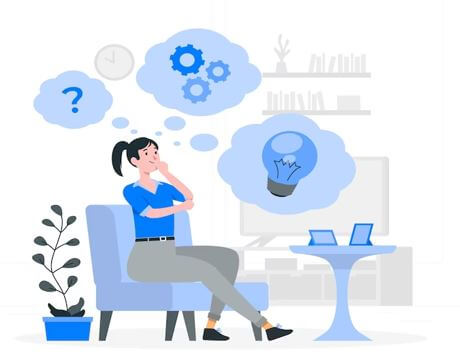 How to Celebrate World Thinking Day?
Every year on February 22nd, World Thinking Day is celebrated to cherish friendship and reflect on the global impact of Girl Scouts and Girl Guides.
On World Thinking Day, you can participate in many activities, including:
Celebrate with Friends: Organize a gathering with fellow Girl Scouts and Girl Guides to share stories, food, and games.
Connect with Other Countries: Reach out to Girl Scout and Girl Guide groups in other countries and learn about their cultures, traditions, and goals.
Focus on Global Issues: Spend time learning about and discussing global issues such as poverty, access to education, and climate change.
Take Action: Identify a local or global problem that you are passionate about and develop a plan to make a positive impact.
Show Gratitude: Express gratitude for the gifts of friendship, and the opportunities that being a Girl Scout or Girl Guide provides.
How can World Thinking Day Benefit the World?
These groups aim to empower girls and young women through various educational and adventure-based activities. Both organizations (Girl Guides and Girl Scouts) strongly focus on community service, leadership development, and personal growth.
These were founded in 1909 and 1912 to empower girls and young women, build leadership skills, and promote community service. They have strongly emphasized outdoor activities and camping, including for younger women.
World Thinking Day can help children reap many benefits:
Cultural Awareness: It provides an opportunity to learn about and connect with people from other cultures, fostering a greater understanding and appreciation of diversity.
Global Citizenship: Participants are encouraged to consider global issues and their role in making a positive impact, fostering a sense of global citizenship and responsibility.
Friendship: It honors friendship and the bond between Girl Scouts and Girl Guides.
Leadership Development: Participants can develop their leadership skills and gain confidence by taking action on global issues.
Personal Development: It promotes personal development and reflection by encouraging people to consider their values and goals.
Community Building: It helps to build a sense of community among Girl Scouts and Girl Guides, as well as a connection to a larger global network.
Opportunities for Service: It provides opportunities for individuals to engage in service projects and make a positive difference in their communities and the world.
World Thinking Day promotes cultural awareness, global citizenship, friendship, leadership, personal growth, community building, and service opportunities. It is a valuable experience for all those who participate and promote sustainability.
How to Make the Best of it?
Participating in World Thinking Day is a big opportunity for young minds.
With this year's theme, you can:
Reflect on Global Issues: Consider today's challenges, such as poverty, climate change, and inequality. Consider what you can do to help make a positive impact.
Connect with other Girl Scouts and Girl Guides: Reach out to other members of your organization or participate in events and activities organized by your local troop or council.
Learn about Other Cultures: World Thinking Day is a great opportunity to learn about other cultures and the issues that impact people in different parts of the world. You can read books, watch documentaries, or connect with people from other countries to learn more.
Take Action: World Thinking Day is not just a day of reflection and learning but also a day of action. Consider participating in a local service project or donating to a charity that aligns with your values and goals.
Celebrate the History and Achievements of Girl Scouts and Girl Guides: Take time to learn about your organization's history, achievements, and the impact it has had on the world over the years.
This day encourages young women to develop strong relationships, engage in meaningful experiences, and develop a sense of purpose.
Make sure to participate this year and reap the best advantages of World Thinking Day.
Recommended Articles
We hope that this EDUCBA information on "World Thinking Day" was beneficial to you. You can view EDUCBA's recommended articles for more information –