Updated July 1, 2023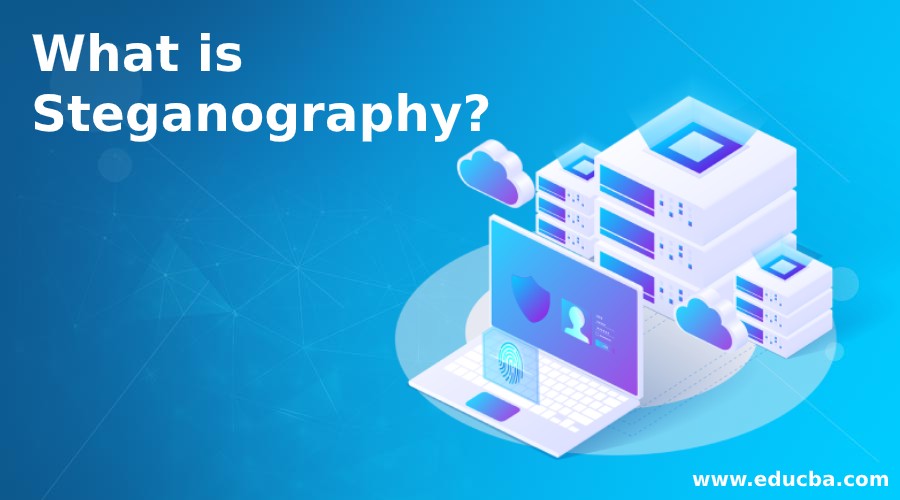 Introduction to Steganography
Steganography is a method to protect secret or sensitive data from malicious attacks to hide secret data by embedding that data within an ordinary, non-secret video, audio, image or text file.  Steganography is done through various methods where some bit of image, video or other multimedia is replaced with plain text to create the ciphertext or hide the plain in the image, video, and audio.
What is Steganography?
In Steganography, the useless bits are actually replaced by the useful bits in order to hide the required file into any of the files or data mentioned above. It plays a vital role in cybersecurity by allowing legitimate users or peers to send the data in a highly secured way so that it could be protected from the hacker or malicious users who are intended to harm or abuse the system. It can be done using software that is available in the market for free or paid.
Steganography can also be considered the practice of concealing the crucial data into any of the files to be transmitted securely. The applications like SteganPEG, OpenStego, and so on are used to fulfill the purpose of wrapping up one file into another. Steganography's applications hide the required file's bits into another file so that the original file doesn't lose its characteristics. It can be considered pretty more secure than encryption or hashing. In these cases, the attacker can sniff at least the junks, but in the case of Steganography, they won't be able to detect if anything important has been transmitted. It is usually applied at a place where the data has to be sent secretly.
How does Steganography make Working so Easy?
As we discussed earlier, it plays a vital role in cybersecurity. It is very useful for sending the data secretly from one point to another without letting anyone know that the other or critical file has been sent. In organizations, data security has to be prioritized as it defines the organization's reputation. In some cases where the message has to be sent very secretly, it really makes the working very easy to transmit the data very securely. The actual usage of Steganography can be seen in the military of any country. All the data they send from one point to another has to be very secure as their data are actually very critical. They leverage Steganography to protect the data in order to perform their operations very securely.
Working with Steganography
In order to work with Steganography, we have several applications available in the market. As we mentioned earlier, OpenStego, SteganPEG, is one of the applications that are used to implement Steganography. The data required to be wrapped and the data under which it has to be wrapped are being used by the application to merge them in a specific way. Working with these applications is very simple so that even someone from a non-technical background can also use them properly. The application works in a manner like; it asks the user to upload the file that has to be hidden, and then it asks to upload the file under which the first has to be hidden, then it processes both of the files with the algorithm in order to hide one under another one.
Required Skills
It depends on whether you want to use the application for Steganography or develop an application based on Steganography; the required skills vary. If you just want to work with the application that is used for Steganography, you just need a basic understanding of the computer system, and you should know how to work with any application, and that is all required to hide one file into another. But if you want to develop an application that can implement the Steganography methodology that in that case, you will be required to know to work with programming languages. You should know how to code so that you can develop the frontend and backend of the application. In addition to that, you will be required to have a deep knowledge of Steganography and its working to design an application that can offer a solution for the requirements of Steganography.
Right Audience for Learning Steganography Technologies
Mainly Steganography is used by someone who belongs to a cybersecurity background in order to protect data privacy. In organizations or in the military, there are specialists present there who hides the data before sending it from one point to another. So if we talk about the best audience to learn Steganography technologies, the cybersecurity professional or the application developers who have to develop the software that implements the mechanism of Steganography can be the best audience. They can master this technology to serve their organization at best and contribute to protecting the data from getting disclosed to unauthorized users.
Conclusion
Steganography is one of the most important methodologies used in cybersecurity in order to protect the crucial data before getting transmitted to the public or private network. It is leveraged by the military and organizations to transmit a critical message from one host to another. If anyone wants to grow their career in cybersecurity, it is something that they should know how to work with in order to get an edge into their existing skillset. One can learn it and make the door of opportunities open for them in several large organizations as they use this technology very frequently throughout their crucial operations.
Recommended Articles
This is a guide to What is Steganography. Here we discuss the definition, basic concepts, working, and how Steganography makes working easy. You can also go through our other suggested articles to learn more –