Updated June 2, 2023
What is AIDS?
AIDS, Acquired Immune Deficiency Syndrome is a condition brought on by the Human Immunodeficiency Virus (HIV). A person's immune system becomes too weak in this situation to defend against any form of infection or disease. AIDS is typically the final stage of HIV infection; at this point, the body cannot protect itself, and other diseases start to develop. AIDS can cause serious health problems and lead to death if left untreated.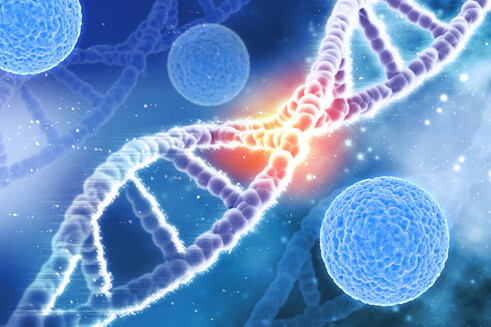 CD4 cells, known as T lymphocytes or T cells, are white blood cells that fight infection and are vital for the proper functioning of the immune system. Medical professionals use a CD4 count of fewer than 200 cells per cubic millimeter to diagnose AIDS. If a person exhibits typical infections, related cancers, or both, they may also be diagnosed with AIDS.
What is HIV?
Human immunodeficiency virus, or HIV, targets immune cells known as CD4 cells. These are different varieties of T cells (a type of white blood cell) that go throughout the body and look for infections, defects, impairments, and abnormalities in other cells.
HIV invades CD4 cells and uses these cells to multiply the virus. As a result, the cells start destroying, and the body's capacity to fight off additional infections and diseases diminishes. Opportunistic infections and some cancers are more likely to occur as a result, as are their effects. It is important to remember that some people with HIV might go for extended periods without showing any symptoms. Even though HIV is a lifelong condition, various methods and treatments can stop the virus from spreading and the disease from worsening.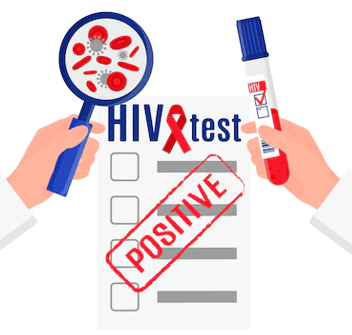 Potential Causes
HIV can spread when bodily fluids containing the virus come in contact with a body surface barrier that has porous. It also spreads when there are little tears in moist tissues in places like the genitals & armpits.
HIV can transmit via:
Semen
Blood
Vaginal fluids
Pre-seminal fluid
Equipment sharing for injections
Blood transfusions
Symptoms
After getting the infection, some HIV-positive individuals go months or even years without showing any symptoms. There is still a substantial risk of transmission even though a person with no symptoms as they are less likely to seek medical attention. It is essential to ensure that everyone is informed of their HIV status and takes specialist advice and routine testing.
While this happens, almost two-thirds of HIV patients experience flu-like symptoms 1-3 weeks after getting the virus. The acute retroviral syndrome is the term used to describe these symptoms.
Initial symptoms of HIV can be:
Fever
Fatigue
Chills
Weakness
Joint and muscles pain
Sore throat
These signs and symptoms are the outcomes of the immune system battling the illness. Anyone who exhibits the majority of these signs may have acquired HIV in the last two to six weeks and ought to get tested.
Treatment
There is no unique or ideal treatment for AIDS, but with the correct diagnosis, care, and support, one can fight the disease and lead a healthy and happy life. Proper treatment administration and management of any potential side effects are essential parts of the treatment. Medications can help in preventing the spread of this virus. Antiretroviral therapy (ART) is a common HIV/AIDS treatment.
Prevention
The key to extending the life of someone with late-stage HIV is prevention. With HIV drugs, extra safety measures can be concerned, such as:
Using condoms to avoid more sexually transmitted diseases (STIs).
Getting immunized against probable diseases.
Recognizing and reducing exposure to environmental factors that could cause infection, such as wearing others' gloves.
In some countries, avoid foods with a high risk of contamination, such as raw seed sprouts, unpasteurized dairy products, and unfiltered tap water.
Spreading awareness about the transmission of HIV.
 Conclusion
HIV is a viral illness that weakens the immune system's capacity. Due to the advancements in medicinal therapy, a person with HIV can live a long, normal life with access to good healthcare and take antiretroviral drugs. Some physiological fluids, including blood, vaginal secretions, and semen, can spread HIV. Sharing needles and having sex without barrier protection are the two most common causes of transmission of this disease.
A person has an undetectable viral load if the levels of HIV in their body are so low that a test cannot detect them. If an infected person is unaware of this for a long time, it can pass to stage 3 of HIV. HIV can occasionally go years without causing symptoms or only create mild symptoms similar to the flu. Anyone with recent HIV exposure suspicions should seek medical attention as soon as feasible.