Updated February 17, 2023
Full Form of CCTV
The full Form of CCTV is Closed Circuit Television, which is one of the best ways to surveillance an area. This device was first observed through James Bond- we came across a security system that works for the best-
It provides 24*7 surveillance and improves security.
It is best for investigations and related criminal cases.
CCTV has come a long way since it was last used in the days of 007. There are many types of CCTV systems available with different cameras. Analog and IP-based cameras are the most common cameras in the CCTV system.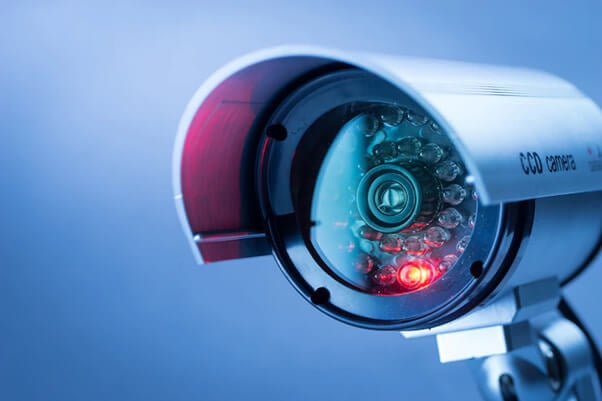 Features of CCTV
The following are the features of CCTV-
They have motion-sensing features.
Cameras provide two-way audio.
One can get a field of view (more than a normal camera).
These cameras have high-quality video graphics.
Some CCTV cameras also provide infrared mode and night vision.
Types of CCTV
Analog CCTV
Analog CCTVs are the oldest and one of the best ways to surveil an area. These are still common in the field and include a camera or series of cameras to monitor. There are a lot of wires inserted into the recording device. One may play the recorded video and get the whole telecast of the event!
IP- Based CCTV
The IP- based CCTVs have the same function as Analog but with extra capabilities. These are the new-era CCTV cameras that have IP functions. These functions provide better images, resulting in better resolution and flexibility.
One may also email a recorded video image and share it across their network for better investigations. People who work in large organizations need IP-based CCTVs. It is useful to protect sensitive data from encryption.
The IP in the IP CCTV cameras stands for internet protocol network. The company uses the same network, which gives many other benefits.
There is also the software used to secure huge amounts of data (as it may be a concern). Software governs the CCTV video quality and its length. It further gets compressed by software.
CCTV is exclusively used interchangeably between its types. Let's dig into some of the common benefits-
Benefits of CCTV
1. Peace of mind
One can feel safe, secure, and comfortable under CCTV surveillance- especially if you have sensitive information/goods. These CCTV systems are installed by a professional and ensure that there's footage for every act.
2. Crime Prevention & Deterrent
Anti-social behavior, vandalism, and other criminal acts may be limited with the help of a CCTV camera. The criminals fear getting caught on camera.
3. Prosecution
Any investigation can be successful with the help of a CCTV camera- all the prosecution needs are the footage.
4. Remote monitoring
You may install the software on a mobile or computer. Watch your house/ property or business' CCTV footage from anywhere! Thanks to the remote monitoring CCTV features.
5. Get Alarmed
Some CCTV cameras are installed with alarms as well. They will notify the minute a criminal tries to get inside a house, property, or business land. These cameras are fitted with a beeper code that notifies you about the software on mobile/ tablets or computers.
Wrapping Up
You're under CCTV surveillance – this is one of the most common warnings we come across. Visit a grocery store, gym, saloon, or any other public place; you'll see this message often. CCTV or Closed Circuit Television is a blessing in disguise that can operate with or without the internet. As discussed, these come in different forms and variations- make sure to purchase the one according to your needs.
Usually, CCTV cameras have motion sensing, two-way audio, a field of view, high video quality, and low light or infrared mode features. The rest depends on the type of camera you purchased. Make sure to do proper R&D!
Recommended Articles
We hope that this EDUCBA information on "CCTV Full Form" was beneficial to you. You can view EDUCBA's recommended articles for more information,