Updated April 28, 2023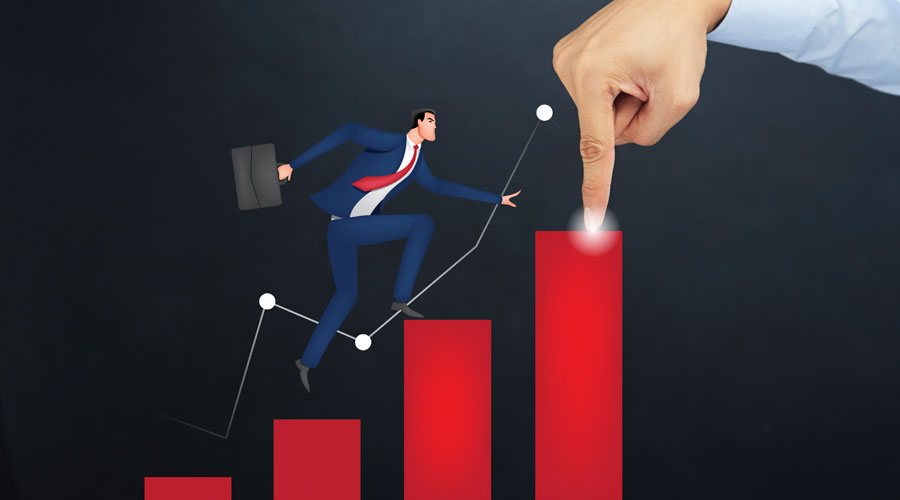 Definition of Swarm Intelligence Applications 
Swarm intelligence has led to business applications that solve problems and improve profits.
Businesses employ a lot of surveys and statistical and data analysis tools to understand the problems faced by production, marketing, inventory, or warehousing. However scientific they are, they often don't give the required solutions.
Scientists have developed swarm intelligence applications by observing animal behavior, such as ants, bees, and butterflies. These social insects are self-organized entities that coordinate their activities through communication with the nearest members of the network, allowing them to find the shortest route to a destination, avoid predators, or locate food.
Examples of How Swarm Intelligence Applications Have Helped Various Industries Solve Their Problems
#1 Logistics and Transportation Business
Companies in various industries have successfully utilized swarm intelligence applications to optimize their operations. Southwest Airlines, for instance, followed the trail-blazing behavior of ants through chemical trails to reduce freight transfer rates by 80%, decrease workload for cargo staff by 20%, and make annual gains of approximately $10 million. Pina Petroli, a heating oil company in Switzerland, deployed trucks of various sizes along different routes and utilized real-time information exchange between vehicles to optimize their fleet operations, resulting in efficient fleet utilization and reduced travel time.
Air Liquide used ant intelligence to optimize operations using weather, schedules, and truck routes.  This model required inputting data on consumer demand and manufacturing costs every night, allowing the swarm intelligence algorithm to work out the permutations and combinations for an organized system within four hours.
In the warehousing business, the bucket brigade approach of ants has been successfully used by leading companies such as Bantam-Doubleday-Dell Distribution, McGraw-Hill, and Blockbuster Music. John Bartholdi of Georgia Tech and Donald Eisenstein of Chicago University mimicked this system for a retail chain using a zone approach, resulting in productivity gains of 30% at the warehouse compared to the zone approach.
Swarm intelligence can optimize routing for courier and parcel companies, improving resource efficiency.
#2 Telecommunication Business
Swarm intelligence can optimize telecommunication routes by efficiently managing busy and idle periods. Each call has to go through a series of intermediate nodes and hubs before it can reach the destination. How to optimize the use of the networks so that congestion and delays are avoided?
Engineers at Hewlett Packard devised many 'digital ants' that can be sent along uncongested networks. This helped telecom center agents to divert traffic through those routes. If an uncongested route suddenly becomes crowded, the 'digital ants' will slow down or evaporate. This helps agents ignore the routes and look elsewhere. Some leading telecom companies, such as British Telecom, France Telecom, and MCI WorldCom, were the early adopters of such innovations. It also helps route internet traffic along the least congested routes so that net users don't face accessibility problems.
#3 Optimize Factory Operations
Manufacturing operations have successfully applied swarm intelligence by observing bees' work allocation. Worker bees, queen bees, and nursing bees are in a beehive. When the workload increases, even the nursing bees help the worker bees to complete a task. This was effectively used in paint booths in a truck manufacturing facility. Each paint shop specialized in a particular paint unless it was urgently called to clear any backlog in other booths. This enabled optimization through the self-organized system instead of a centralized system for devising schedules. If a particular paint shop ran into trouble, others would compensate.
Unilever optimized its plant schedules using a swarm intelligence algorithm managing the complexities of a chemical plant when traditional practices couldn't do it. Among the machinery and objects used were chemical mixers, tanks for storage, and packaging lines with various operations requiring changeover times from one product to another and periodic maintenance.
Certain ingredients have to be premixed before the mixers can handle them. The Bios Group, the New Mexico company that provided solutions for South West Airlines, also provided solutions for Unilever. Machinery was optimized to avoid short tasks if the changeover time was less than an hour. The software was not concerned about getting things from one place to another in the shortest time but performing tasks in the shortest time. In case of machinery breakdown, the schedules are adjusted automatically so that production is not disrupted on the shop floor.
#4 Getting Consumer Feedback Better
Swarm intelligence software, in contrast to surveys and online polls, does not rely solely on absolute numbers but considers the quality behind them. For instance, an experiment conducted at the Humboldt-University of Berlin and RAND Corporation revealed that 12 radiologists collectively arrived at more accurate diagnoses for skeletal abnormalities than individual doctors working alone.
Furthermore, box office data may show that Jurassic World raked in $643.3 million, making it the highest-grossing film. However, a swarm intelligence algorithm revealed that Mad Max was the highest-rated film based on ratings from movie critics.
Online polling shows that the behavior of previous voters can influence subsequent voters. In contrast, in a swarm intelligence algorithm, participants are not influenced or led by others, as swarming is synchronous and reflects the simultaneous decisions of all participants. Surveys or polls often only reflect averages, which reveal what is more popular but may not necessarily capture what is more appealing to the entire population.
#5 HR and Recruitment
Companies apply the hunting practice of insects for food to recruit employees using swarm intelligence. Just as ants are attracted to places where 'pheromone content' is the highest, mass recruitment strategies can be utilized where competition is low, and labor market size is small, enabling companies to get talent quickly and with agility, it will enable the company to hire the best talent even before other competitors emerge and raise the wage levels.
The tandem recruitment formula mimics the ant behavior in which it returns from a food source with food and raises its antenna signaling a few others to go. This can be used in small and medium-sized labor markets with high competition, enabling them to get people from different places at competitive prices. Group recruitment imitates bees' waggle dance, signaling to others about a new food source or potential hive. When there is low competition in a huge market, group recruitment was found to be effective.
Characteristics of Swarm Intelligence Applications
There are no Leaders
In social animals, it has been observed that there are no leaders. Each works for the welfare of others. No permissions are required, and each member works according to information received from the nearest one or collectively.
Most often, they do not know the bigger picture. Among bees, two types of information are shared- food and threat information. When some bees find a good nectar source, it performs a waggle dance to signal to others it is safe. When looking for a new place to set up hives, the bees perform a waggle dance to signal others. Similarly, the group also efficiently does threat information requiring urgent communication. All members of a bio team are seen as leaders.
No Orders or Permissions Required
Bio teams operate on an information-sharing structure without formal order or permission to undertake a task. The system is transparent, and there is a clear understanding of each one's role. Orders must be properly understood in their context and more likely to contain errors. Permission structures are present in most management systems – it is alright to have that if an employee's skills are in doubt, not when it is used over uncertainty on commitment or motives of team members.
Speed and Agility Important
Bio teams have no hierarchy or order because speed and agility are crucial for survival. In aviation, Roger denotes receipt of a message, while Wilco denotes receipt and willingness to act on the message. An organization would perform better if more Rogers than Wilcox had to be sent.
Conclusion
Swarm intelligence software has been used across industries in the past one-and-a-half decades with amazing results, and our imagination only limits its further use. Companies saturated in one industry or at full capacity in one place can think of how bees find alternative places to set up hives to expand their activities. However, the expansion or diversification should be into safe territories and pose less risk to the organization. Similarly, when a top performer is likely to leave an organization, the management gives more incentives in the form of stock options or shares to keep them. In beehives, queen bees give the right to lay eggs to worker bees who are likely to leave.
Some organizations do not accept swarm intelligence software easily, so proper awareness building is required.
Recommended Articles
This has been a guide to the concept of swarm intelligence applications that have been successfully used in transportation and logistics that involve a complex movement of goods along different routes. These are the following external link related to swarm intelligence applications.