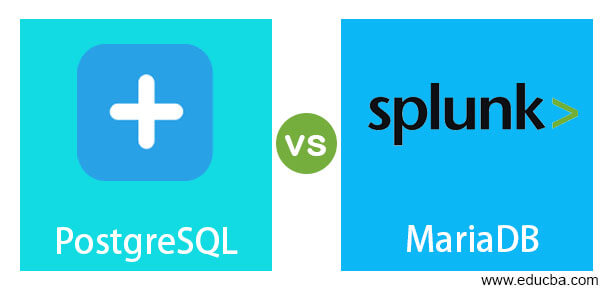 Difference Between Sumo Logic vs Splunk
Information Technology(IT) were used as a supporting tool by the Business till some time ago. IT will run payroll, inventory and Financial accounting applications and the Business will take operational data for decision making. But the modern IT applications are integrated and imbibed into the business and IT runs the Business. Hence the IT applications need to be robust, stable, operate 24×7 hours without any break. Any glitches in the application performance will impact the business outcome and tinker customer loyalty.
The application will have to function in a secured environment and regulatory standards should be adhered to. Entire application landscape including hardware functionalities should be free from access violations, data anomalies, non-adherence of compliance and active threats.
Monitoring application performance, security and compliance aspects cannot be done seamlessly by internal team of an organization due to its complex landscape and it needs a tool to do this. Various application monitoring tools are there in the market viz., Dynatrace, New relic, Splunk and Sumo logic.
In this article let's analyze the features of Splunk and Sumo logic and compare their strengths and weakness.
Sumo Logic: A data analytics Organization, focusses on BI, Operations, compliance and security. It offers cloud-based solution to process the big data and log created by the application landscape and develop insights by analyzing the data. Founded as a startup in 2010 by experts from Arcsight and prospered with VC funding from multi various investors.
This tool offers a comprehensive Security Information and Event Management (SIEM) solution through the SaaS model in the cloud. Its Elastic log processing Engine is capable of collecting, analyzing petabytes of data and produce insights for the users in real-time. It can interface with around 150 applications and aggregate data from them for analysis.  Its services include SIEM in cloud, IT operations management, Data analytics and security analytics.
Splunk: Splunk is an American MNC based at California, specializes in Big-data Analytics. Their product is capable of collecting machine-generated data from multiple sources using APIs, analyze the data and present insights to monitor the performance of applications. Splunk also provides a strong search platform using the data stored in indexes.
This tool is capable of handling security and regulatory compliance of applications. With the data presented by these tools, users will be able to do root cause analysis of any issues reported and provide a resolution at quickly. It manages all types of data and provides operational intelligence for the users.
Splunk offers three product ranges viz.,
Enterprise version for big companies.
Light version with limited features at free of cost.
Cloud version as hosted services.
Head to Head Comparison between Sumo Logic vs Splunk (Infographics)
Below are the top 12 comparisons between Sumo Logic vs Splunk:

Key differences between Sumo Logic vs Splunk
Let us discuss some key differences between Sumo Logic vs Splunk in the following points:
1. Target Market
Both Sumo logic and Splunk target log management and data analytics space.
Splunk is ideal where no of data sources are more. Data collected from all the sources can be easily correlated and the process can be automated as per the need.
Sumo logic caters to the small and medium-sized organization and scalability on no of users and server agents is restricted.
2. Platform
Sumo logic is a cloud-only platform offering the services in SaaS model. Implementation of this tool is simple like any other cloud product. The latest version of this tool is made available to the users due to its cloud hosting.
Splunk predominantly follows the on-premises deployment model. But it also has a cloud option with limited features.
3. Search Mechanism
Splunk provides a strong platform in the log data search engine and it uses Splunk processing language (SPL). SPL has the option to manipulate/filter the index data and perform conditional/contextual search. SPL allows users to add custom queries. Splunk platform has the capability to scan through historical data also and it uses the MapReduce tool for statistical computation and analysis.
Sumo logic has limited functionalities in Search operations.
4. Dashboard
Splunk enables users to design customized dashboards, charts, app widgets, tables and extensions using Splunk dashboard editor or develop their own XML scripts. Splunk provides users a variety of visualization features to make monitoring and log management a simple and great experience.
Dashboard features in Sumo logic are attractive to users and configuring these features is simple. Options to select multiple dashboard themes are available to users. These dashboard background themes impact the readability of the reports for a long duration. Users can customize charts, dashboards, and tables.
5. Apps
Splunk maintains its own app store by name Splunkbase, containing 600 apps and plugins. Splunk is way ahead over its competitors in the App store aspect. These apps can be used simply to extract the data or design the dashboard.
No of Apps in Sumo logic may not match with App rich Splunk. But still, it has few apps to monitor the performance.
6. Scalability
Due to it big data management capability, Splunk offers a good amount of scalability in handling log data. Any number of servers can be added on the fly without much difficulty. The distributed file system has independent index servers and search end servers to be set up and allow up to 48 users to search 300 GB data a day.
Sumo logic handles lower levels of users.
Data Models
Splunk simply stores the data and allow users to do the modeling dynamically during run time.
Models need to be frozen upfront in sumo logic.
Comparison Table of Sumo Logic vs Splunk
The table below summarizes the comparisons between Sumo Logic vs Splunk:
| | |
| --- | --- |
| Sumo Logic | Splunk |
| One of the best cloud based log management solution. Offered as SaaS to users in cloud-only. | Enterprise version is offered On-premises and it also has a cloud product used with limitations. |
| Data models design should be finalized upfront and the data extraction follows this pattern. | Splunk allows data to be stored in indices and the data modeling can be flexibly done by the users during run time. |
| Cost-effective solution and the cost is per user for a period. Ideal for medium Organizations. | Most expensive platforms and it is best suited for a large organization with a more user base. |
| Has few apps in its stable. | Has its own app store with more than 600 apps. |
| Provides apps integration facility on the cloud. | Cloud version Splunk does not offer integration. |
| It offers search functionalities but does not measure up to Splunk level. | It offers extensive search options thru its own language called Splunk processing language (SPL) and it makes use of MapReduce for statistical analysis. |
| Limited scalability and hence ideal for small and medium-sized organizations. | Highly scalable due to its big data architecture. |
| Community participation is not to the level of Splunk. | Strong on Documentation and Participation of community is all the forum is extensive in resolving issues faced by users. |
| Machine learning of the data fed to this tool helps users to gain great insights of performance of landscape and resolve issues. | Uses AI techniques in root cause analysis of the issues. |
| Extensive API interfaces are available not only to access data but to configure sources of data and return reports. | Limited API functionality. |
| Only aggregated data is stored. | As the raw data is stored the storage may get depleted faster. |
| Focusses more on security and compliance aspects of Application and infrastructure functions. | Focusses more application monitoring along with security and compliance aspects. |
Conclusion
There is no clear winner between the two products and the selection of tools depends on the size and budget spend ability of the organization. Both these solutions are not cheap and users will have to exercise great care while choosing the product.
Recommended Articles
This is a guide to Sumo Logic vs Splunk. Here we discuss the strengths and weaknesses of both the tools along with key differences and comparison table. You may also have a look at the following articles to learn more –