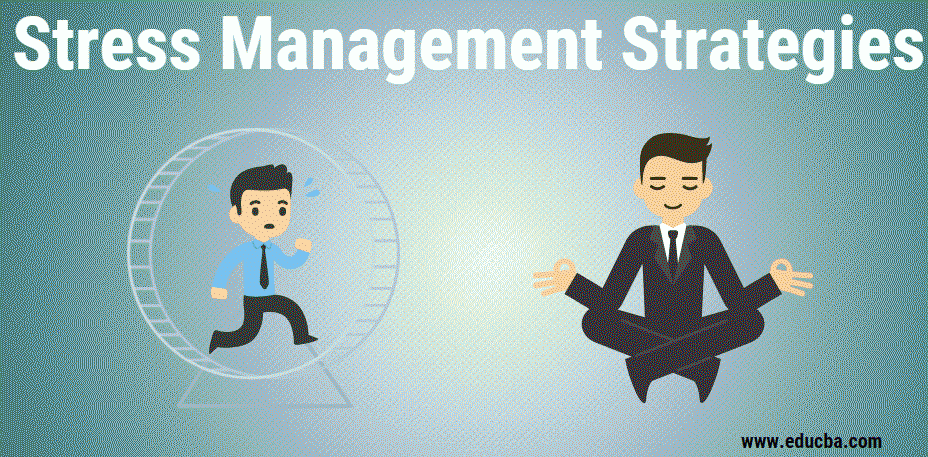 Introduction to Stress Management Strategies
In these chaotic, uncertain, and rapidly changing times, stress management strategies are more important than ever. On a daily basis, our modern lifestyle is full of deadlines, pressures, and different frustrations.
Science of Stress:
Science defines "Stress as a state of mental or bodily tension caused by physical, emotional or mental factors".Stress can be caused either by external or internal conditions/stressors. External causes of stress could be due to environmental, psychological, or social situations. Internal causes could be a result of medical conditions or any illness.
Why Managing Stress is Vital?
Stress has a strong and lasting impact on peoples' lives and can lead to adverse conditions. Apart from causing hurdles in personal space, it can have drastic consequences on one's health, ability to function or perform properly at school or professional space. It can negatively take a toll on one's energy levels, moods, and relationships/social life. The recent survey conducted by Gallup for the year 2018 revealed that people around the world are feeling increasingly stressed, worried, and are in pain than ever.
Considering the busy and hectic lifestyle in today's time, the ever-increasing responsibilities and burdens have definitely fueled up the stressors. Therefore, 'managing stress' helps one to regain control over life. Here are the symptoms of stress to consider and find ways to manage the same. So, don't ignore the 'stress alarms' and get rid of them before it gets too late!
Stress Alarms/Symptoms
COGNITIVE ALARM

EMOTIONAL ALARM

Loss of memory
Poor focus and judgment
Pessimistic thoughts
Anxiety
Persistent worrying

Mood swings
Irritability/Short-temperedness
Restlessness or Aggression
Overwhelmness
Social isolation/loneliness
Depression

PHYSICAL ALARM

BEHAVIORAL ALARM

Headaches/Body pains
Digestive problems
Decreased immunity
Nausea and fatigue
Increased heartbeat or Blood pressure
Loss of physical desire

Eating/Sleep disorders
Lessened social life
Negligence of responsibilities
Substance abuse (resorting to Alcohol, cigarettes or drugs)
Nervousness
Stress Management Strategies requires the following steps:
Firstly, identification of the root cause or source of stress
Devise ways to reduce stress
Create and implement techniques for managing stress
Stress Management Strategies/techniques
Here are a few tips on Stress Management Strategies to combat stress:
1. Mindfulness Meditation
This is the first Stress Management Strategy. One of the most widely used techniques across the world, 'meditation' offers relaxation to mind and body. It is a powerful technique to overcome stress. Based on deep breathing, meditation gives peace of mind and improved focus.
2. Exercise/Yoga
Regular work-out/exercise is good for the body and keeps stress levels in control. Physical activities like lifting weights, walking release stress-combating hormones and has contradictory effects of putting physical stress on the body and relieving mental stress. Regular exercise helps to effectively manage stress and reduce feelings of anxiety. 'Yoga' is one of the popular methods of stress management practiced across the globe by all age groups. Yoga helps to raise body and breath awareness and is a great stress buster. Many other physical activities such as Pilates, Tai Chi or sports help to effectively reduce stress.
3. Imagery
This method uses soothing and pleasant images such as that of nature, and by visualizing a calming image and controlling breaths, it offers deep relaxation. It is a convenient method and easy to implement.
4. Time-Management
The majority of stress results from poor time management and planning. So, it is essential to create a timetable/schedule of tasks and prioritize them so as to effectively balance time and work.
5. Self-Care
The well-known saying, 'Health is Wealth', is so true as without taking good care of health, one cannot work properly. So, when it comes to managing stress, taking care of self is vital. One needs to maintain a healthy diet and take adequate sleep to function properly and to keep physical ailments at bay. Resorting to substance abuse such as alcohol or drugs should be prohibited as it further worsens stress. Thus, the role of a healthy lifestyle and good habits cannot be undermined in curbing stress.
6. Maintain a 'Stress Diary'
It is important to emit out the negative emotions, and one can write down all the negative feelings in a diary as a way to let them go. Also, listing down positive emotions would help to shift the attention, and one can think of memories to be grateful for. In this way, negativity is ward off and replaced by optimistic thoughts.
7. Aromatherapy
Aromatherapy uses essential oils/scents to treat one's mood. So, the use of essential oils or aroma candles helps in reducing stress. Many research studies have shown that aroma oils having a calming effect and help in lowering anxiety and improving sleep.
8. Tune in to Music
Researchers affirm that listening to calm and soothing music helps to lower down the heart rate and blood pressure, thus reducing 'cortisol', the stress hormone. Therefore, listening to good music is an easy escape to stress.
9. Reading Books
What better way to stay away from the stressors than picking up a good book to read. Reading improves concentration and keeps the mind away from stressful thoughts. It diverts the mind and thus is an effective method to lessen stress.
10. Socializing with Friends and Family
Being in the company of loved ones helps to relax and enables one to share their concerns or problems. This allows for freeing up the feelings and garnering emotional support. Studies reveal that socializing helps in the release of the hormone called 'Oxytocin', which is a stress reliever.
11. Get a Hobby
Getting your time into some good hobby like painting, dancing or fishing enables your mind to take a break from stressful thoughts and keeping it engaged. Thus, it not only acts as a de-stressor but also engages your mind to use the time productively.
12. Befriend Nature
Exposure to nature helps reduce anger, anxiety, and stress. Being in the company of nature enhances pleasant and positive feelings, thus, reducing stress hormones.
13. Consult a Psychologist/Counselor
Nowadays, many people seek professional help to manage stress. Therefore, seeking treatment or getting counseling sessions can also prove beneficial to manage stress.
14. Keep a Positive Mindset
Many times, 'stress' is a result of our own thoughts, and therefore, one has to train the mind to adopt a new perspective and develop a positive attitude. Self-affirmation takes away unnecessary stress. Although stress and feelings of worry can arise in personal and professional life, tackling stress by implementing the above-listed tips can help to keep the stressors away. So, it is time to live more and worry less!
Recommended Articles
This is a guide to Stress Management Strategies. Here we have discussed the symptoms, steps, and strategies or techniques of stress management. You can also go through our other suggested articles to learn more –