Updated February 20, 2023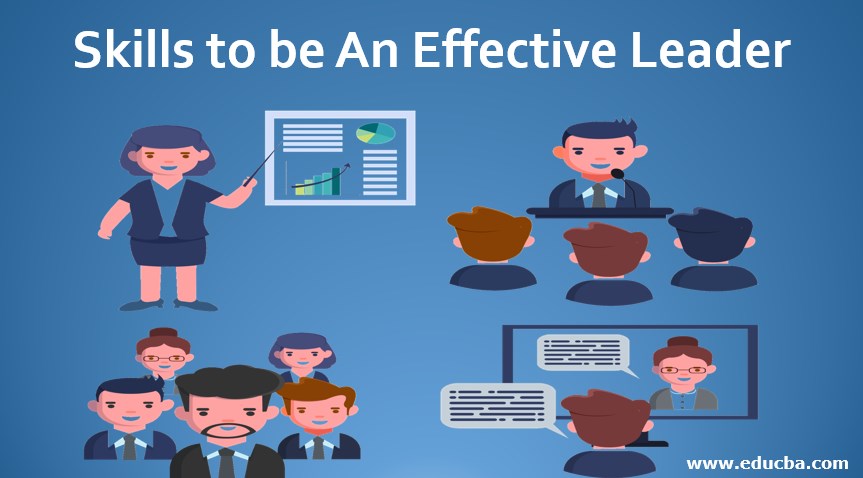 What is Leadership?
The impact of good leadership is far-reaching and touches many lives. Like trailblazers, effective leaders dash forward taking along groups of admirers and followers. It is true that not everybody can leave the same impact on people. Some people use power, some use fear, some authority, some use the money to influence others. But people who genuinely inspire and make people will follow them without using any of the above, are leaders in the true sense.
Leadership is, therefore, the art of influencing and creating change without the use of coercion or force. Various theories over the ages have attempted to explain the concept of leadership. Among the earliest ones, is the Trait Theory that outlines certain leadership traits and skills that a good leader should have. While there has been criticism of the theory, saying it was impossible to draw a common list of leadership traits and skills that all leaders have, some like initiative, self-confidence, and persistence have been found to be present in all leaders.
It was said earlier that leaders were born, not made. But later theories have stressed the effect of situations and circumstances in the development of leadership behavior. Organizational impetus and favorable conditions also lead to the development of leadership traits and skills in people. There is no common template that tells us the leadership traits and skills that all leaders should have. However, after observing the life stories of some great leaders, we can narrow down the list to some traits.
Skills for Effective Leadership
Let us examine in detail the leadership traits and skills that lead to effective leadership.
1. Initiative
The leader basically seeks to change something that exists with something better. This desire is at the basis of most leadership activity. While most people are happy with the status quo, a leader will go ahead and challenge it and try to create something new.
For example, Narayana Murthy could have chosen to remain content in his job, but he chose to start his own company with a meager investment. Things were tough, and no one thought his software development company would succeed. He put in his life's savings and along with some of his friends, went ahead with his venture. And, in the process, he created history. His company not only made him a millionaire but also created several millionaires with its employee stock scheme. The desire to chart new paths and make new inroads is inborn in a leader. That is why a leader is seldom satisfied with what is there. He/she wants to create a new scheme of things.
2. Positive Attitude
Leaders have that faith in their dreams that tell them that they can make it if they try hard enough. This combined with a positive, can-do attitude pushes them ahead. Abraham Lincoln came from an impoverished family. He had to struggle for an education. He was turned away from several jobs saying he was not suitable. People treated him shabbily at every point of his life. Yet, he was determined to prove himself, and prove he did. Never did he lose his positive outlook towards life, even in the face of disappointment and hopelessness.
Leaders who are effective never lose confidence in themselves, even in the face of adversity. They believe in a better tomorrow, a brighter future, and work steadily towards the goal.
3. Confidence, the hallmark of all leaders
What is a leader without a confident attitude? Self-confidence, important leadership traits, and skills mark a good leader and make him/her believe in his/her worth. Self-efficacy, self-esteem, and self-assuredness, the hallmarks of a well-balanced personality, are all present in a leader. Whether he/she goes about proclaiming it or not, an effective leader's actions are marked by a quiet confidence. This confidence trickles down to followers, who though initially the skeptic, slowly start believing in their leader and in their own abilities.
When M.K. Gandhi started the non-violence movement in India, with the intention of putting an end to British rule in India, no one believed it would work. The British were seasoned rulers, backed by the strength of an Empire, and had resisted all attempts of removing them from India. Several freedom fighters had perished trying to make them go. So people did not put much faith in the non-cooperation movement started by Gandhiji, which he had specified would have to be kept totally non-violent. But, Gandhiji had full confidence in his ideas and went ahead with his movement. Slowly, people joined him and the movement grew in strength and magnitude. Eventually, it did shake the foundations of the British empire and forced them to leave India.
4. Vision, or the ability to see the big picture
George Washington Carver said, "Where there is no vision, there is no hope." A leader always sees the big picture, the ultimate goal, the overall reality. When everybody is busy worrying over petty problems, the leader rises above all and shows the way by his/her vision. That is why most CEOs and business leaders embody the vision of their enterprise. This is one of the most important leadership traits and skills.
Richard Branson, the founder of Virgin Airlines, is a walking talking version of his company's vision. Branson wrote in his autobiography of the decision to start an airline:
"My interest in life comes from setting myself huge, apparently unachievable challenges and trying to rise above them … from the perspective of wanting to live life to the full, I felt that I had to attempt it."
He himself has taken innumerable risks in business while attempting dare devilry acts in real life and creating world records for flying. His ability to dream big and turn ideas into realities has led to his company becoming one of the largest aviation companies in Europe.
5. Sense of responsibility
While a leader takes risks and dreams big, he/she is also rooted in reality. The sense of responsibility for task completion, towards follower satisfaction, and commitment to organizational goals remains topmost in his/her mind. Rarely will a good leader ditch his/her people and run away. On the other hand, an effective leader will assist followers to achieve their goals and develop their potential in the process of completing the task in hand. He/she will provide all kinds of support and encouragement to his/her people.
As Robert Blake and Jane Moulton suggested through the Managerial Grid (later modified to Leadership Grid), the best leader is the one who believes in Team Management (9.9). That leader is a team player, a person who can optimize both people management and task management.
6. Commitment to goals
Aun San Suu Kyi had to struggle all her life in her mission to establish democracy in Myanmar. Her life-long efforts and keen commitment have shown fruit finally, now that the first democratically elected party is being sworn in, in the country. Personal commitment and single-minded devotion to the goal are leadership traits and skills that characterize a leader and distinguish him/her from a whole lot of dreamers who lose hope as soon as they face the first hint of adversity. An effective leader not only dreams big, but he/she also has the conviction to pursue those dreams and make them real.
7. Integrity or personal honesty
A good leader is intrinsically honest to him/herself and his/her followers. People follow a leader who leads by example. A person who makes grand statements and lives the opposite philosophy cannot hope to become a leader. A leader lives his/her vision and values, personifies the ideals he/she preaches. Azim Premji and Bill Gates are great practitioners of philanthropy and humanity. Both have pledged large amounts of personal wealth to the cause of charity and service of mankind. We look up to them because there is no gap between what they believe in and what they actually do.
The concept of Transformational Leadership endorses the belief that leaders should lead by example and live their ideals. People look up to leaders for inspiration and guidance. An effective leader is always a person of impeccable integrity.
8. Being Empathetic
The ancient Indian king Asoka was a great example of empathy and compassion. After a particularly bloody war, he realized the pain of all those injured and dying around him, and swore off war and violence for life. The great Buddha, who was his guru, embodied empathy and compassion himself. He had left his kingdom and palace and followed a path of renunciation, as he was unable to come to terms with the cruelty and suffering around him.
Not all leaders can hope to aspire to that kind of greatness. But all effective leaders have a high level of empathy for people around them. They are open to the problems of their people and make an effort to remove obstacles and roadblocks that hamper their efforts.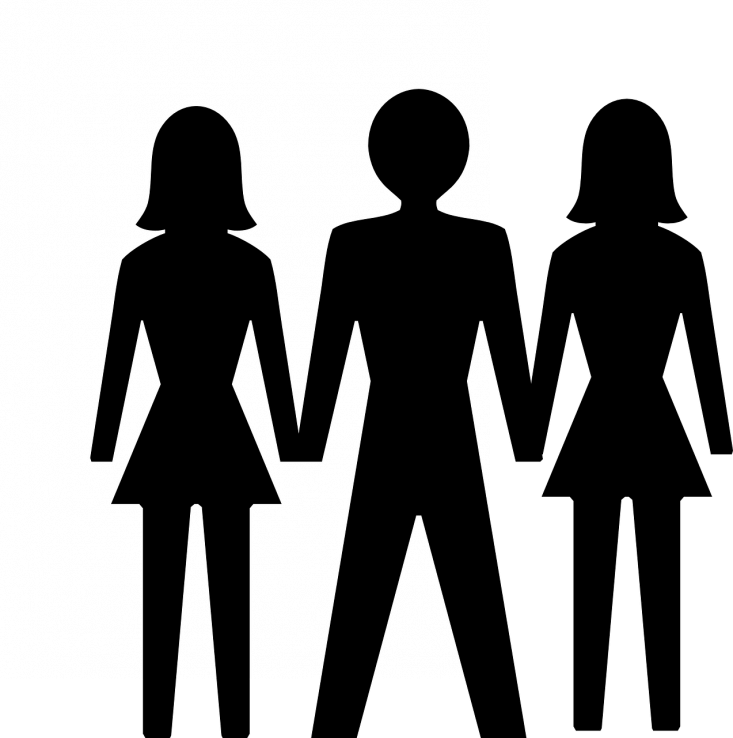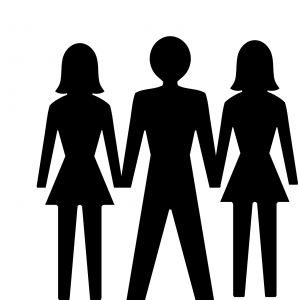 "I, me, myself" does not work for a leader, who always thinks in terms of "we" and "us".
9. Willingness to take risks
An effective leader has a propensity to take calculated risks. Without risks, nothing spectacular can be achieved. A leader needs to risk-taking chances, challenging norms, and backing people even if they err once or twice. Most crucially, a leader must believe in his/her ideas enough to risk going ahead on them. As Tom Peters put it in a nutshell, "Test fast, fail fast, adjust fast".
Can you imagine what would be the state of personal computing had not Bill Gates forged ahead with his idea of making Microsoft a household name? Or if Ratan Tata would have been content to sit and bask in the past glory of the Tata group, and not forayed into fresh ventures?. Risk-averse is not something that leaders can afford to have in today's uncertain times, where being stagnant signals fading away.
10. Acceptance of Failure
"Only those who dare to fail greatly can ever achieve greatly."— Robert F. Kennedy
Closely linked with the trait of risk-taking is the ability to accept failure. Effective leaders know that when they take risks, not all ventures will succeed. The ability to take failure on their chin, learn from past mistakes, and forge ahead with this knowledge marks effective leaders.
"I failed 3 times in college. I applied 30 times to get a job but I have always been rejected. When KFC came to China for the first time, we were 24 to apply and I was the only one to be dismissed. I wanted to go into the police and 5 postulants, I was the only one not to be accepted. I applied 10 times to return to Harvard University USA and I was rejected." Jack Ma, Creator of Alibaba.
So if the thought of personal failure gives you sleepless nights, you must learn to face it squarely in the eye, as these leaders have done. Also, in today's turbulent times and uncertain realities in business, failing is a reality that all of us have to come to terms with. Things go wrong, plans go kaput, a dream project goes bust. What does a leader do then? Does he/she go about blaming all and sundry for things that didn't turn out as expected? Does he/she desert team members and make a quick exit? No. The leader sticks around, giving encouragement and support to team members, assuring top management that failure will not recur and planning anew for the future. Leadership traits and qualities of perseverance is the hallmark of an effective leader.
Besides these generic leadership traits and skills outlined above, each leader has his/her own unique abilities for succeeding in life. An effective leader is also known to have the following abilities:
Conceptual skills
Intelligence
Adaptability
Energy and drive
Personal motivation
Maturity to handle various situations
Communication skills
Social skills
In conclusion, we can say that a good many leadership skills and leadership traits may be present within us, but we are not aware of those. When life throws us challenges, we have a choice to sink or swim. Leadership traits and qualities give us the impetus to swim against all barriers and emerge a winner. We need to look within for reserves of strength that are hidden and unlock our potential to become truly successful. Effective leaders inspire us to face failure, take charge of our lives and create something good for ourselves and for society.
As John Quincy Adams said, "If your actions inspire others to dream more, learn more, do more and become more, you are a leader."
Recommended Articles
Here are some articles that will help you to get more detail about the leadership traits and skills so just go through the link.