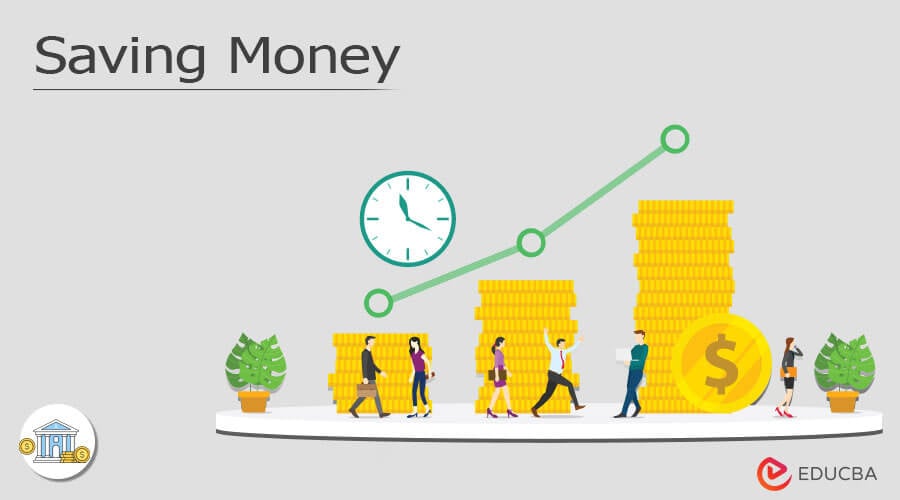 Introduction to Saving Money
This is an outline on Saving money. It is often the dream of most common people to become rich. The definition of "rich" for some people means to have a big house, a big car, and to have a big bank balance. However, this definition is not true incomplete sense. To justify this, ask yourself one question: As of today do you have more money than you had in the last month? If the answer to this question is yes, then you have taken one step towards becoming rich. If the answer is no, then you have to begin self-introspection regarding your habit of spending money.
When it comes to the habit of spending money, I'm reminded of famous saving money quotes which go as :
"A penny saved is a penny earned" – Benjamin Franklin
This means it is very useful to save money than you already have as compared to earning more and spending more. I'm also reminded of another quote when it comes to money.
"Time is money" – Benjamin Franklin
This particular phrase was used by Benjamin Franklin as advice to a young tradesman. This means that you can generate a good amount of money by utilizing time efficiently. Now I will be helping you to save money which is the same as earning money. These saving money tips will not only help you to get rid of your old habits of overspending but also to incorporate new habits which will help you to save money inconsistent manner. It should be noted that your spending habits were not formed in one day and also it cannot be changed in a day! If you have consistency as well as dedication, then you can succeed in saving money.
How to Start Saving Money?
Let's begin with simple guidelines to start saving money.
1. Avoid plastic money
Plastic money refers to financial transactions done using debit or credit cards. There are several different advantages of using plastic money such as eliminating the need to carry huge cash, can be used anytime and anywhere, can use online payment, and also there is the provision of credit facilities. On the other hand, there are disadvantages of using plastic money such as the use of cards can be risky (hack, etc.) cannot be used at small retail outlets, transactions charges are levied, service charges are applied, and can lead to impulsive purchases.
According to researchers, people tend to spend more using debit/credit cards as compared to cash. This is because when you make transactions using plastic money, it has little impact on you because you are not parting with real money, i.e. cash. Hence you spend more easily and without any worry. The use of debit/credit cards also encourages you to buy unnecessary stuff and often takes you out of your shopping budget. Hence it is recommended to use cash in most financial transactions.
2. Select a good savings account
Instead of going with a regular bank deposit, look at a savings account that offers additional benefits along with an attractive interest rate. Kotak Mahindra Bank offers a 6% interest rate on your savings account, which is substantially better when you have a huge balance in your account.
Below chart shows the interest rate on saving accounts offered by different banks:
| | | |
| --- | --- | --- |
|       Name of Bank |          Account type |           Interest rate |
|       Yes Bank |              Savings |               7.00% |
|       Kotak Mahindra Bank |              Savings |               6.00% |
|       Ratnakar Bank |              Savings |               5.50% |
|       Other Nationalised Banks |              Savings |               4.00% |
There are banks that offer free Demat facilities along with savings accounts. Some banks (such as SBI) allow a zero-balance facility which is a great feature in case of emergency (ICICI bank maintains a minimum balance of INR.10000 for a savings account). There are banks (such as Punjab National Bank, Corporation Bank, and State Bank of India) that provide regular freebies, student savings accounts, and free demand drafts for paying examination fees or buying application forms.
Today banks also provide life insurance cover for privileged savings accounts holder. This saves your money from spending additional bucks on life insurance coverage.
3. Save electricity for saving money
This tip seems to be negligible change, and even you may wonder how can saving electricity can save money. This can be better explained with the example that I learned with my neighbor. Our neighbour is getting a monthly electricity bill of INR.4000 with only two members in the family. He always complains about inflating electricity bills. During our discussion on the inflated electricity bill, I suggested him use electricity in a responsible manner, i.e. to turn off lights, television, fans, or any device that consumes saving money electricity when not in use. After using this tip diligently for one month, the saving money electricity bill generated for the next cycle was INR.2100. He thanked me for the advice.
Now, let's make a quick calculation of the amount that is saved in the above scenario.
Earlier bill amount:                   INR.4000
New bill amount:                       INR.2100
Monthly amount saved:            INR.1900 (4000 – 2100)
Annually amount saved:           INR.22800 (1900*12)
Based on the above calculation, you may be wondering if using electricity in a diligent manner can save a huge amount.
Below are a few saving money tips to save electricity:
Replace ordinary light bulbs with LEDs.
Keep computer/laptop in sleep mode when not in use.
Turn off lights when it is not in use.
Switch off the main power button when you are out on vacation.
Inform government officials if the street light is on during the daytime.
4. Use free ATMs
If you withdraw the amount from another bank ATM after a certain number of limits, additional charges are levied for the transaction. This number of transaction limits varies from bank-to-bank such as SBI offers three transactions, whereas ICICI offers four transactions. If the number of transaction limits is exceeded, then additional charges of INR.20 per withdrawal are imposed. If you are a regular withdrawal from ATMs that are outside your bank's network, then it can be expensive! You can avoid this by properly planning your withdrawals.
5. Fix a budget and stick to it
It may sound funny of having a budget for your monthly expenses, but it is a must. It helps a lot to curb as well as to control the outflow of money. While preparing the budget, make sure there are savings and then, from the balance, chalk out a monthly budget. You should keep 20% of your salary as savings and the remaining 80% to be used as a monthly budget.
6. Save money by planning taxes
You can save a significant amount of money by planning taxes properly. You can do this thing only if you are aware of the exemption offered by the Income Tax department. Let's check various exemptions that the Income Tax department offers to Indian citizens:
Investment specified under Section 80C:
This is the most popular income tax deduction that comes under Section 80C. It allows you to make investments in certain specified instruments. Some of the instruments are mentioned below :
PPF account
Tax-saving mutual fund
Tax saving fixed deposit
Repayment of principal on your housing loan
The premium of a life insurance policy (LIC)
National Savings Certificate (NSC)
Contribution towards Employee Provident Fund (EPF)
Investment specified under Section 80CCC & Section 80CCD:
Deduction under Section 80CCC allows for payment of any amount done towards the annuity plan of any insurance company for receiving the pension, i.e. contribution towards Pension Funds. Deduction under Section 80CCD allows the individual who has made a contribution towards the pension scheme of the Central Government, i.e. National Pension Scheme (NPS).
The maximum amount that is allowed to be claimed for deduction under Section 80C, as well as 80CCC, is INR.1,50,000 for every financial year. It has been announced that from the financial year 2015-16 onwards, an additional deduction of INR.50,000 is allowed for investment done in NPS.
Overall the cumulative total under this deduction should not exceed INR.2,00,000.
Investment specified under Section 80TTA:
Deduction of INR.10,000 under Section 80TTA is allowed to be claimed from interest earned from Savings Account. This interest income is first added under the category "Income from other sources", and later on, deduction from this income is allowed under Section 80TTA with the constraint of INR.10,000 per annum.
Investment specified under Section 80CCG:
Investment done under Section 80CCG is also known as Rajiv Gandhi Equity Savings Scheme. This deduction is applicable to an individual who has invested in shares or mutual funds that are listed for a given financial year. The deduction allowed is 50% of the amount invested with the maximum limit of INR.25,000.
Investment specified under Section 80D:
Individuals or HUF (Hindu Undivided Family) who has made any payment for medical insurance premium for himself or any of family number then the amount can be claimed as an income tax deduction.
Investment has been made under Section 80DD and Section 80U:
If the individual himself is disabled, then he is allowed a deduction under Section 80DD, whereas if any dependent family member of the individual is disabled, then he would be allowed a deduction under Section 80U. These are the most commonly claimed deduction. For a detailed study of deductions under the Income Tax act, you can visit www.incometaxindiaefiling.gov.in
7. Use free facilities
There are a few facilities that are available for free such as:
Newspaper/Books are available at the library of the clubhouse.
Internet in the form of free Wifi.
Dance classes.
Gymnasium which can be done at the office or social clubhouse.
Yoga classes by the Patanjali group.
Training for courses can be accessed for free from YouTube.
You can utilize these facilities to save money.
8. Invest money in mutual funds or equity markets
Investing money in mutual funds or equity markets or in the real markets is a wise decision of earning money from savings. People tend to avoid investing in these schemes due to a lack of knowledge. However, there are several links available that will help you in learning about equity markets and mutual funds (such as moneycontrol, jagoinvestor). You can even subscribe to channels on YouTube that give training on share markets.
There is a misconception among people that it is better to have a fixed deposit (FD) account rather than invest in the market. According to financial advisors, it is better to invest in the market rather than going for FDs with your bank since FD gives you a 7% to 9% interest rate per annum. However, they have kept in the dark that FD interest is taxable and hence the interest you earn is negligible as compared to inflation at the end of the day.
It is better to diversify your investments rather than invest all into one scheme since markets are risky at times. Diversifying your investments means investing money into a variety of different areas such as the equity market, mutual funds, or share markets. To explain with an example, my dad invested in UTI mutual fund MasterGain 92 (which is UTI equity now) with 100 units worth INR.1000 rupees. Every year dividend was paid based on market value. After a few years, the units were redeemed completely, and the amount after redemption was INR.79000.
People who are looking for a tax saving scheme can use Rajiv Gandhi Equity Savings Scheme (RGESS), Equity Linked Savings Schemes (ELSS), United Linked Insurance Plans (ULIPs), etc.
9. Party at home
If you throw a party at a restaurant, then it will cost you thousands of bucks. If this is done at your home or in the backyard, then you can save a huge amount! You can even ask for the farmhouse of your friend to organize a party. The only expense you need to pay is for the food that you order. If you order food in bulk, then you can ask for additional discounts, which are generally given by most restaurants. Try to order food from a restaurant that you are already familiar with so that you can get loyalty discounts.
10. Tap your mobile phone usage
The use of mobile phones is essential in day-to-day life. You may constantly require data packs, unlimited calls, night calling packs, and other schemes. In using such a scheme, you forget to tap your actual mobile phone usage. If you are a post-paid user, then you need to surely keep track of usage. If you don't keep track of usage, then you may end up with bills out of budget. I've been a post-paid user until last year I received the monthly bill of INR.2300. Thereafter I decided to switch to prepaid, which was a really wise decision for saving money. When you are a prepaid user, you can top up as per need and are completely aware of mobile usage. After opting to prepaid, my monthly bill was reduced to INR.750, which was a significant change.
Let's make some quick calculations about money saved after switching to prepaid mobile.
Post-paid bill (monthly):         INR.2300
Pre-paid bill (monthly):         INR.750
Amount saved (monthly):           INR.1550 (2300-750)
Amount saved (annually):          INR.18600 (1550*12)
You may wonder after looking at statistics. The amount saved annually is sufficient to buy a health insurance policy for your family. There are some bill payment service providers (such as PayTM, Mobikwik, and Freecharge) that offer cashback when the bill is paid using their service. This, too, adds to the amount saved on the mobile bill.
11. Check with part-time positions
If you are already working professionally with fixed weekends off, then you can get a part-time job to supplement your income. Even people such as students, and house-wife can opt for a part-time position in order to increase income. There are several different profiles such as online trainers, content writers, brand executives, transcriptionists, recruitment agents, tour guides, etc. There are online jobs that can be done from the comfort of your home, such as marketing executives, data entry, etc.
However, you need to be extra cautious before applying to such jobs since most of them are scams. There are job search engines such as first naurki.com, internshala.com, letsintern.com, and searchmycampus.com, which are designed particularly for college students for part-time jobs. You can even seek help for a part-time job from your contacts such as family and friends.
12. Compare and bargain
You should bargain as if it's your birthright since everyone has margins when goods are sold. In today's scenario, where the economy is slow, traders generally go with the maximum margins. You can compare prices of stuff online on various e-commerce sites such as Flipkart, Snapdeal, Amazon, eBay, etc. While visiting a store, keep the price handy, and using that, you can bargain. Such bargains may not result in much but will definitely bring down the price by at least 5-10%.
Conclusion
If you are practicing the above saving money tips and tricks then you will have a sufficient bank balance at the end of the financial year.
Recommended Articles
This is a guide to Saving Money. Here we discuss the introduction and a few tips on how to start saving money. You may also look at our other articles to learn more –