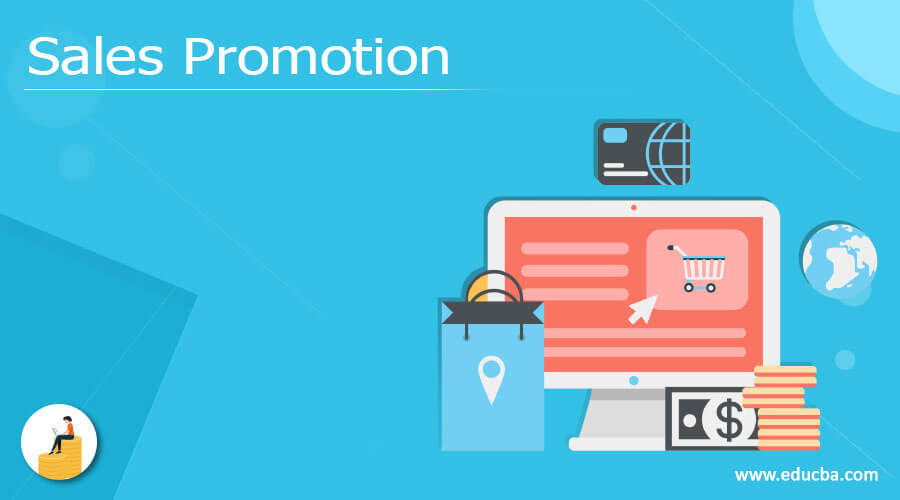 Definition Sales Promotion
Sales promotion is a form of marketing, usually aimed either at the distribution channel or the target customers (in the form of sales incentives). Sales promotion is often used to introduce a new product in the market, attract traffic, stock clearance, and boost sales in the short term. It's usually more associated with the marketing of products than services. The incentives may come in the form of a reduced cost of ownership for the product, i.e., money back, lower purchase price, etc. It may include some value-added material or something extra at the same price.
Need for Sales Promotion
The need for sales promotion stems from the intense competition in the market. Sellers have to attract customer attention. In the older open and farmers' markets, sellers promoted their products by shouting, joking with their customers, and sometimes even holding up livestock for everyone to see.
The California Management Review has identified three types of customer promotions. These are product information, price incentives,, and emotional appeal. While product information could be in the form of branding and advertising the availability of a product, incentives come mainly in the form of discounts. Emotional appeal is triggered by brand displays and the product's low price.
Incentives are at the center of sales promotions. Whether the company's target is the final consumer, its own sales personnel, or the distribution channel, it costs money which must be recovered via additional sales volume. A grand sale that clears the inventory but with added costs factored in dents the margin will be a failure.
Sales promotions should be carefully calibrated to achieve the purpose. Holding a sales promotion too frequently would negate the cause and could habituate customers to purchase only when the upgrades are offered. On the other hand, avoiding promotions altogether would cause competitors to take away customers.
Objectives
Sales promotion is a mechanism used to achieve the following five primary objectives.
Product awareness
Many sales promotion techniques are very effective in exposing consumers to products for the first time. They serve as major promotional avenues in the early stages of a new product's introduction to the market. As part of the awareness-building exercise, several promotional techniques possess an additional advantage in capturing customer information at the time of the promotion. Sales promotion can be an effective tool to collect customer information, i.e., sales lead generation. This information can be later used as part of a follow-up process.
Generating interest
Marketers find sales promotions very effective in generating people's interest in a product. In fact, generating product interest is usually considered one of the most important functions of sales promotion. Appealing sales promotions in the retail industry can significantly boost customer traffic to the retail outlets. Web marketers can use an identical approach to increase the number of visitors to their website. Enabling customers to use the product is another important way of generating customer interest. Many companies extend the opportunity to customers to try the product free or at a minimal cost.
Providing information
Sales promotion mechanisms are generally designed to move consumers to action. They are rarely only informational. Some sales promotions, nevertheless, offer product information to customers. For instance, a company may allow customers to try an online service for some days, after which the same will become payable. The free access can include receiving product information and company newsletters via email.
Stimulating demand
After building product awareness, convincing customers to purchase the item, is the next most crucial thing in sales promotion. Sales are usually stimulated by offering a price reduction. 
Brand reinforcement
Once the customer has purchased an item from a sales promotion, they can be enticed to buy more or given a reward for brand loyalty. Many companies, including retail stores and airlines, reward their "preferred" customers with special promotions, like special deals, e-coupons, surprise price reductions, etc.
Classification of Sales Promotion
Sales promotion activities can be classified depending on the primary target audience. Following are some of the standard classifications.
Consumer market directed: This is perhaps the most common sales promotion method. It's directed at the final customer. Consumers are exposed to promotions almost every day. Many customers look for promotions as a habit before making a purchase decision.  
Trade market directed: Companies often resort to sales promotions, targeting their entire clientele, including their distribution channel partners. Trade promotion often attracts channel members to distribute a company's products. Once the products are stocked, marketers announce sales promotions to strengthen the channel relationship.
B2B market directed: A small but significant subset of sales promotion targets the business-to-business (B2B) market. These promotional activities don't carry the glamour of trade and consumer promotions. Several industries resort to B2B promotions.  
Requirements for sales promotion training
Developing promotional skills is essential for all sales personnel. Here's why.
Expert in communication: Sales promotion is not only about clearing stock and raising revenues. Communicating value appropriately to the target audience is the key to sales promotion. Communication is essential for all businesses, whether you're making a case on why someone should sit for a coffee with you or suggesting a new way to restructure your team.
Understanding people: Each person has a different level of emotional intelligence. Learning to appreciate people's values and priorities is imperative for effective communication. Sales promotion training teaches you to identify the characteristics of a product that some people would value the most.
Always pitching: Sales is the oxygen of all businesses. It brings in the revenues that drive growth as many people as possible should communicate the product's value. Else, you may not be around for much time.
Dealing with objections: Rejection is a part of life. As a salesperson, you'll probably get rejected several times. Sales promotion training will help you to come to terms with customer rejection, how to overcome them, and help others subscribe to your viewpoint. Most importantly, sales promotion teaches you to assert your point and carry on, regardless of the number of rejections you face.
Looking after others: Making customers feel great about their purchased item, and working with you, is the essence of repeat business. It's also the basis of a sustainable long-term relationship between you and your customers. It can be cultivated within the sales team and all stakeholders in the business.
FAQ
Q1. Is the training valuable?
Answer: Well, we know that training alone can't be a substitute for real-life experiences. But like attending seminars, conferences, trade shows, and similar events, sales promotion training ensures that you are updated with the latest strategies and concepts of the sales world and continue honing skills.
Q2. Is your faculty qualified?
Answer: Our faculty represents the best in sales promotion training. We have partnered with the best authors, keynote speakers, professionals, and experienced consultants and brought them together into one streaming curriculum. No single seminar, conference, or in-house training session can provide this much knowledge, guidance,, and inspiration.
Q3. Who can do sales promotion?
Answer: Individual sales professionals, sales teams, and sales managers use our program to acquire the expertise and wisdom from our top-class faculty, refine existing skills or practice new techniques and interact with like-minded peers.
Q4. How long does it take to see a change in performance?
Answer: We have witnessed situations where salespersons who applied the techniques taught and achieved the numbers in a sales promotion that otherwise may not have been obtained. But that's not the norm. It can happen with an experienced professional. A newbie typically requires a lot of practice before getting the desired results.
Career benefits
Here are some significant career benefits of sales promotion.
Improved efficiency and productivity: Employees, salespersons in particular, who can manage their time and stay focussed on their task, can bring better value to the company. The training program teaches the sales staff how to perform with the highest level of efficiency, rakes in more sales, and gets more accomplished even on average workdays.
Individualized improvement recommendation: This article ensures that each of our trainees is treated individually as persons, not numbers. Every worker has a different set of skills, strengths,, and weaknesses. It is important for us that we help each trainee realize their full potential.
Current industry trends and practices: The sales domain is constantly changing, which calls for diligent observation. We regularly update our training materials to reflect these trends and ensure that salespersons work according to the latest industry needs and standards.
Conclusion
The skills learned in this article sales promotion will stay with the trainees throughout their careers. They are a fantastic investment for a company and significant contributors to its growth story. You can impart these skills to their juniors when they move up the corporate ladder.
Recommended Articles
This is a guide to sales promotion. Here we discuss the introduction, objectives, need for sales promotion along with faq's. You may also look at the following articles to learn more –