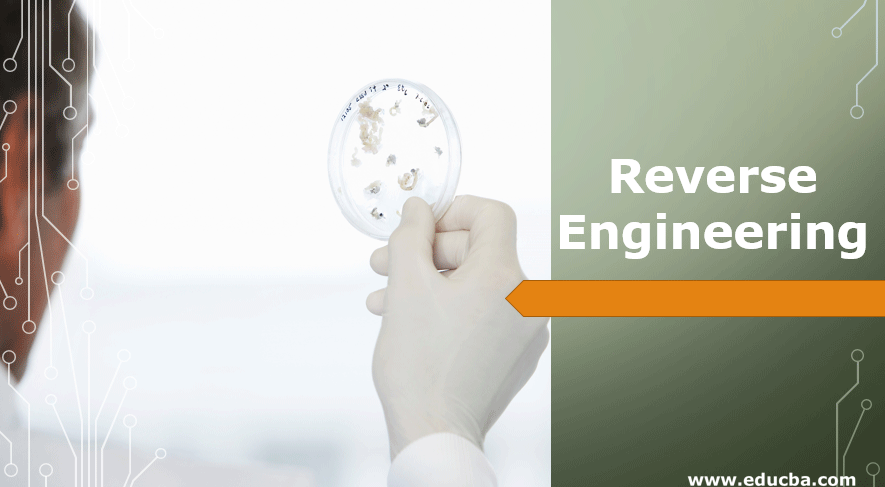 Introduction to Reverse Engineering
Reverse Engineering is a method of restoring a product from an evaluation of its software structure, functionality requirements, and functions. This builds a list of the software and extracts knowledge from it. This technology is intended to promote maintenance work by improving a systems' understandability and generating the necessary documents for a legacy system.
What are Some Common Uses of Reverse Engineering?
To make new compatible products cheaper than currently available on the market.
To make code more powerful to interoperate or to link different operating systems or databases.
Uncovering uncoordinated commercial product characteristics.
This form of inquiry involves individuals in a productive process of learning about program and service operation. The method of identifying something and explaining how it works is an important way to learn and develop how to create a system. Reverse engineering makes it possible to duplicate an existing component by collecting the component's physical dimensions, characteristics, and properties. A well-planned life-cycle analysis and cost or benefit analysis should be carried out to justify the reverse engineering projects prior to attempting reverse engineering.
It consists of the following steps, according to Methodology:
First, compare your observations with the actual device and suggest an improvement.
Observe and analyze the operating mechanisms of the system.
Dissect and study the inner workings of a mechanical device.
A researcher may collect the technical data needed to record the function of software or part of a process through reverse engineering. Researchers can examine the strength of systems and identify their weaknesses in performance, interoperability, and security when using reverse engineering software. The reverse engineering method helps researchers understand how a system functions and what elements of the software lead to its failure to operate. Independent producers can be interested in a competitive market that recognizes the improvements made to dominant goods. For example, It is necessary for security audits that allow code users to better protect their systems and networks by discovering security flaws. It often begins with the creation of better designs and the interoperability of existing products.
Steps to follow for Reverse Engineering are given as follows:
Collection information
Recording the functionality
Examining the information
Recording control flow
Extracting the structure
Recording data flow
Review extracted design
Generate documentation
What are Some Legal Cases or Ethical Issues?
New court decisions show that reverse engineering techniques' legal and ethical existence is used to get interoperability with an independently developed computer program. Lexmark filed a lawsuit against SCC in Dec 2002, accusing it of violating both copyright law and the DMCA. SCC reverse-engineered the code used in the Lexmark printer cartridge to create compatible cartridges. According to the world of computers, Lexmark's claim that SCC's Smartek chips contain copyright-protected Lexmark technology. The program manages the interaction between Lexmark printers and toner cartridges; without it, rehabilitated toner cartridges will not operate with Lexmark's printers. "The court ruled that ' copyright law should not be used to prevent interoperability between the goods of one company and those of their competitors, in a U.S. decision. "The DMCA does not prohibit code developers from using reverse engineering to access electronic protected copyright material if they do so in order to achieve interoperability with an independently developed computer program," the Copyright Office said in October 2003.
What is Legal Implementation?
Patent protection protects the concept behind a new product's operation.
Copyright Protection only covers a product's form and design.
According to NPD-solutions, a patent is nothing more than a warning sign to a rival to discourage competition. Only NPD-solutions says a rival can do one of the following if there is interest in an idea: RE is usually performed using the Chinese or clean-room wall. Clean-room, It is done sequentially.
Is it Unethical to Reverse Engineer?
This problem is widely discussed, and apparently, there is no exact answer to the split. That of intellectual property is the number one claim against reverse engineering. Because Lexmark and businesses like them spend time and money developing products, they find it unethical that others might reverse engineer their products. There are also items that have been harmed by these activities, such as Bit Keeper. Why should businesses and individuals spend large amounts of resources on acquiring an intellectual property that rivals could reverse at a fraction of the cost?.
Recommended Articles
This is a guide to Reverse Engineering. Here we discuss the uses, legal cases, ethical issues and legal implementation of reverse engineering. You may also look at the following article to learn more –