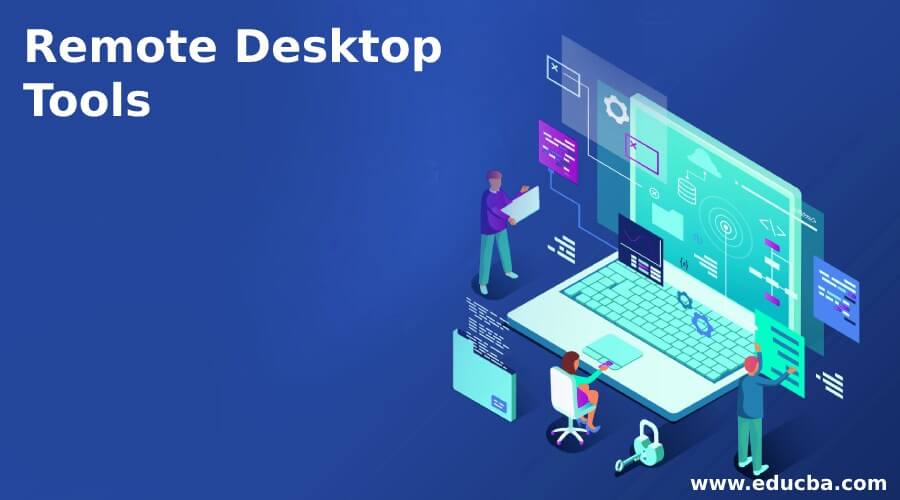 Introduction to Remote Desktop Tools
The Features and tools of remote desktops have been around for many years. In IT managers and administrators, many such tools and functions have been developed to make accessing connected computers easy for IT support personnel via a 'master' computer. However, the average user feels he needs to access the home or work computer when going. However, with the increasing popularity of smartphones and tablets. Fortunately, dozens of remote desktop tools and features blur between your devices. Here is the list of these tools. We have deliberately selected some of the most useful IT administrators in companies and a few most useful for single and individual users.
Top 9 Tools of Remote Desktop
Let's have a look at Remote Desktop Tools
1. TightVNC
VNC is a graphical desktop sharing system that uses the remote buffer protocol to monitor another computer remotely. VNC is a virtual network computing system. TightVNC uses this system as a remote monitoring service for high-quality desktops. This remote desktop tool is very popular with business users and IT managers due to the extensive support for multiple operating systems. This is one of the best options if you are looking for free remote control software.
2. LogMeIn
Logmen has great features and is also one of the most popular remote desktop sharing tools. The advanced configuration options available for business users are among the most notable features of this tool. LogMeIn is a perfect tool for you if you want to share, transfer, or even print remotely from any browser. In addition, it is quick and offers quality pictures.
3. GoToMyPC
Another free tool that allows you to free remote access from wherever you go is the GoToMyPC remote desktop. GoToMyPC is the perfect solution if you use a tablet or phone for business and want to connect to work from any place in the world or from home. It also promises strong security by encrypting data using AES, and the best part is that installing and starting using it is extremely easy.
4. Mikogo
Mikogo's software for screen sharing. It is a useful tool for online demonstrations, web conferences, and the training of individuals and groups. The tool is available as standard, professional, and team in three versions. It enhances the way users collaborate and view the information in real-time, enhancing communication and phone calls.
5. UltraVNC
UltraVNC is a tool for remote access that allows you to securely access a different computer. This application is intended to be used by a user with advanced computer and remote access knowledge. Software for remote desktop links enables double installation that allows both remote and remote access for your computer
6. TeamViewer
Remote desktop software TeamViewer. It enables you to remotely connect to several workstations. It is one of the best remote access software which helps you enable hardware-accelerated image processing to perform more remote control with GPU. This Windows remote desktop program Assistance Reality Enhanced
7. Radmin
This is another remote desktop sharing tool known as remote administration which can be used in free and premium versions. The modules, "client Module" and "Sever Module," must be installed on computers or systems that want to work together remotely. It is best suited for users who want to remotely access network computers via internet connection or by LAN. IT managers are more excited than individual users about these solutions.
8. Splashtop
Splashtop is one of our best remote desktop tools with over 15 million users worldwide. What differs from the other remote devices is their incredible rate of screen refreshment and audio/video streaming features. There is a special version that will bring your classroom alive if you are connected with the education sector and there are other options for personal, corporate, and business use.
9. AnyDesk
AnyDesk is a remote desktop software you can run or install as portable software. This remote desktop tool helps you secure IT professional's remote desktop connections Audio and video files can be transferred with the Windows remote access software. This RDP program helps you register for the remote session.
Recommended Articles
This is a guide to Remote Desktop Tools. Here we also discuss the introduction and top 9 tools of the remote desktop along with a detailed explanation. You may also have a look at the following articles to learn more –