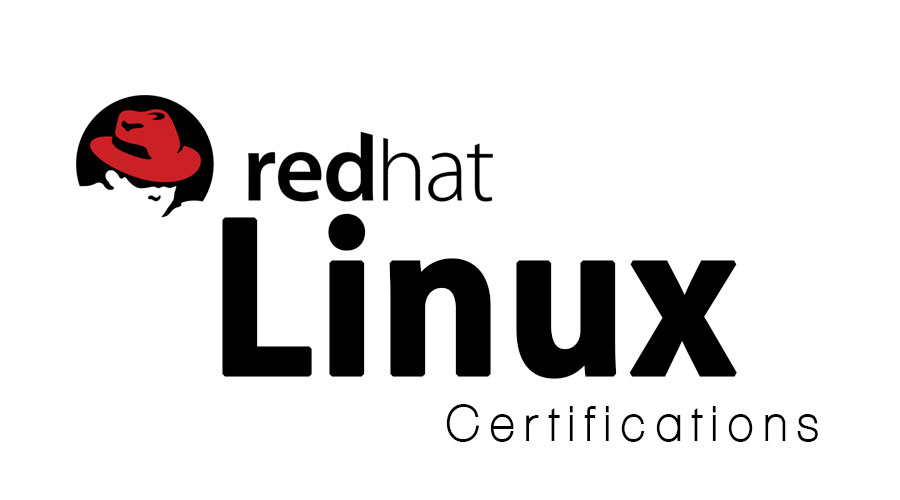 Introduction To Red Hat Linux Certification
Linux is the chassis of the internet and super-computing. It is everywhere. Almost all the companies – big or small have a Linux solution deployed. Organizations all over the world prefer to employ IT professionals with a strong understanding of Red Hat Linux Certification environment. However, how can a professional's credentials by suitably validated? Naturally, the most effective way would be to have him or her display a recognized certification.
There is an exciting blend of distribution-agnostic and vendor-specific certifications in Linux-sphere inclusive of multi-level certification ladders to those who seek expertise in Linux and are having long-term goals. This article will educate the reader on the most popular Red Hat Linux Certification.
Red Hat Linux Certification : RHCSA, RHCE, and RHCA
Following are the Red Hat Linux Certification that are listed below:
These certifications validate your skills on Red Hat Enterprise Linux (RHEL) distributions.Red Hat Linux Certification has a huge presence in the commercial Linux-market space and its certifications are considered reputed in the industry. Red Hat Linux is the first choice certification for many companies and it provides a certification ladder of three levels – Administrator (RHCSA), Engineer (RHCE) and Architect (RHCA). The certification examinations are performance-based and last for more than two hours. The validity of these certificates is of 3 years but with every passing of an examination resets the validity.
Red Hat Certified System Administrator (RHCSA)
It is a foundation certification focusing on installation, configuration, managing user groups and basic security of Red Hat Enterprise Linux Environment. It is a hands-on exam requiring no prerequisites. However, Red Hat recommends the examinee to have work experience in Linux or to have undertaken Red Hat System Administration I and II courses.
Validity: 3 years
Cost: $400 (USA) / Rs.15000 (India)
Website: https://www.redhat.com/en/services/certification/rhcsa#Audience
A Red Hat Certified Engineer (RHCE)
The holder of this certificate is capable of handling all the RHCSA tasks along with additional tasks like routing, packet filtering, configuring logging, automating system maintenance, enabling a system to provide networking services over HTTP, FTP, SMTP, and other protocols. RHCE requires RHCA as a pre-requisite. RHCE is designed to validate skills of a senior Linux system administrator. Red Hat recommends either 1-3 years of administration experience in Unix or Red Hat System Administration I, II and III courses for examinees if minimal experience. This is one of the most sought-after certifications.
Validity: 3 years
Cost: $400 (USA) / Rs.15000 (India)
Website: https://www.redhat.com/en/services/certification/rhce
Red Hat Certified Architect (RHCA)
RHCA is a flagship certification offered by Red Hat and achieving it requires tremendous time and effort. Attaining an RCHA status requires an RHCE or Red Hat Certified JBoss Developer (RHCJD) to earn with at least 5 Red Hat certifications focusing on the Cloud, DevOps, Data center, Cloud, Application Development or Application Platform. RHCA prepares you for a platform-focused path in the business world.
Validity: 3 years
Cost: $2000 (USA) / Rs.75000 (India)
Website: https://www.redhat.com/en/services/certification/rhca
Linux Professional Institute Certifications: LPIC-1, LPIC-2, LPIC-3, CompTIA Linux+
Linux Professional Institute is a non-profit organization which partners with various organizations across the world to encourage adoption of Linux. These certifications are vendor agnostic and LPI is considered the world's largest organization to provide open-source Linux certifications. Having an LPIC on your resume bolsters your job prospects and Linux expertise.
CompTIA Linux+ Powered by LPI
This certification prepares you for entry-level administrative roles. Important skills covered in the exam include basic maintenance, installation, and configuration, UNIX command line, scripting and networking fundamentals. It is important to note that the validity of this certification is for a lifetime. Even though there are no prerequisites, some Linux work experience is recommended before attempting the examination.
Validity: Lifetime
Cost: $206
Website: https://certification.comptia.org/certifications/linux
LPIC-1: System Administrator
This is the initial certification of LPI's multilevel certification program. It validates an examinee's ability to perform basic system maintenance on the command line, installations and configuring basic networking. A candidate is expected to be familiar with system architecture, working on command line, handle files and perform easy maintenance tasks. To acquire certification candidate needs to clear Exams 101 and 102.
Validity: 5 Years
Cost: $400
Website: http://www.lpi.org/our-certifications/lpic-1-overview
The holder of this advanced level Linux certification is able to administer small to medium-sized networks by performing advanced system administration, setting up security and configuring fundamental network services like SFTP, TCP, SSH, etc. Topics covered under this certification program are Linux kernel, Filesystem and Devices, Web Services, File Sharing, Email Services and System Security. LPIC-1 is a prerequisite to earn LPIC-2 and acquiring LPIC-2 requires the candidate to take 201 and 202 exams.
Validity: 5 Years
Cost: $400
Website: http://www.lpi.org/our-certifications/lpic-2-overview
LPIC-3: Linux Enterprise Professional
LIPC-3 is the highest level under the LPIC multi-level certifications. It requires an active LPIC-2 certification and any single examination under the 300 Series (300, 303, 304). Exam 300 opens up Mixed Environment track and covers topics such as OpenLDAP, Samba and working with Linux and Windows Clients.  303 is the Security exam which focuses on cryptography, access control, and security pertaining to the application, operations, and network. Exam 304 is on Virtualization and High Availability Cluster Management and Storage.
Validity: 5 Years
Cost: $200
Website: http://www.lpi.org/our-certifications/lpic-3-300-overview
Oracle Linux Certifications: OCA and OCP
Oracle offers two levels of Linux Certifications – associate and professional. These vendor-specific examinations are meant for those who wish to build a career in Oracle Linux.
Oracle Certified Associate (OCA) – Oracle Linux 5 & 6 System Administrator
This examination covers fundamentals related to Oracle Linux along with configuring boot processes and services and managing kernel modules, user groups and network configuration. Basic security is also a part of the curriculum. Oracle Linux is fully optimized for Oracle products and this certification will make an IT professional industry ready in working with Oracle solutions. No prerequisites are required for this certificate however, Oracle recommends taking up the System Administration course and/or Linux Essentials course.
Validity: Lifetime
Cost: $245/Rs.9701
Website: http://education.oracle.com/pls/web_prod-plq-dad/db_pages.getpage?page_id=654&get_params=p_id:251
Oracle Certified Professional (OCP) – Oracle Linux 6 System Administrator
This examination covers advanced topics pertaining to Oracle Linux systems. Candidate must have knowledge of cluster file systems, virtualization, web and email services, control groups and advanced software package management. OCA is a prerequisite for this certification and Oracle does recommend taking additional courses on Advanced Administration. This is the highest level of certification under Oracle Linux and it is highly recommended for those who wish to build their career in this direction.
Validity: Lifetime
Cost: $245/Rs.9701
Website: http://education.oracle.com/pls/web_prod-plq-dad/db_pages.getpage?page_id=654&get_params=p_id:251
EduCBA offers a holistic Linux Learning path which dives not only into popular distributions like Red Hat, Kali, Ubuntu, and Cent OS but also focuses on advanced administration and troubleshooting, application development using C, bash and Python and Virtualization. Our training program complete with certifications will prepare you for developing a skillset to deploy robust Linux solutions and help accelerate your career. These self-paced courses are offered on a subscription basis giving you complete freedom and flexibility and are meant for beginners and experienced users alike. Moreover, opting for an EduCBA membership opens up learning content encompassing all the different forms of technologies along with Linux.
The statistics below as presented on Tom's IT Pro explore Linux certification job requirements on various job portals.
Job Board Survey Results
| | | | | | |
| --- | --- | --- | --- | --- | --- |
| Certification | SimplyHired | Indeed | LinkedIn Jobs | Linkup | Total |
| GCUX (SANS GIAC) | 35 | 42 | 36 | 31 | 144 |
| Linux+ (CompTIA) | 760 | 924 | 19 | 476 | 2,179 |
| LPIC (LPI) | 26 | 33 | 96 | 69 | 224 |
| Oracle Linux OCA | 21 | 21 | 24 | 11 | 77 |
| Oracle Linux OCP | 46 | 53 | 62 | 33 | 194 |
| RHCA (Red Hat) | 62 | 67 | 163 | 32 | 324 |
| RHCE (Red Hat) | 377 | 479 | 526 | 212 | 1,594 |
| RHCSA (Red Hat) | 339 | 402 | 430 | 200 | 1,371 |
Borrowed from http://www.tomsitpro.com/articles/linux-certifications,2-654.html
Conclusion
Top choice Red Hat Linux Certification for an IT professional depends upon his or her career choices and aspirations. RHCE is the most popular one owing to its demand and reputation. More often than not, it is a good idea to go for holistic education in Linux as it would build up basics and open up diverse opportunities. Thank you for reading; I hope you have enjoyed it.
Last but not the least; I would like to conclude by putting forward my top five choices for Linux certifications.
RHCE
LPIC-2
RHCSA
CompTIA Linux+
Oracle OCA
Recommended Articles