Updated June 2, 2023
Festive Season of Raksha Bandhan
Can a single thread represent a strong bond of love, trust, and affection? Yes, the person who ties and receives it has complete faith in the ritual and its bond. Raksha Bandhan (literally, "the bond of protection") is a festival of trust and love.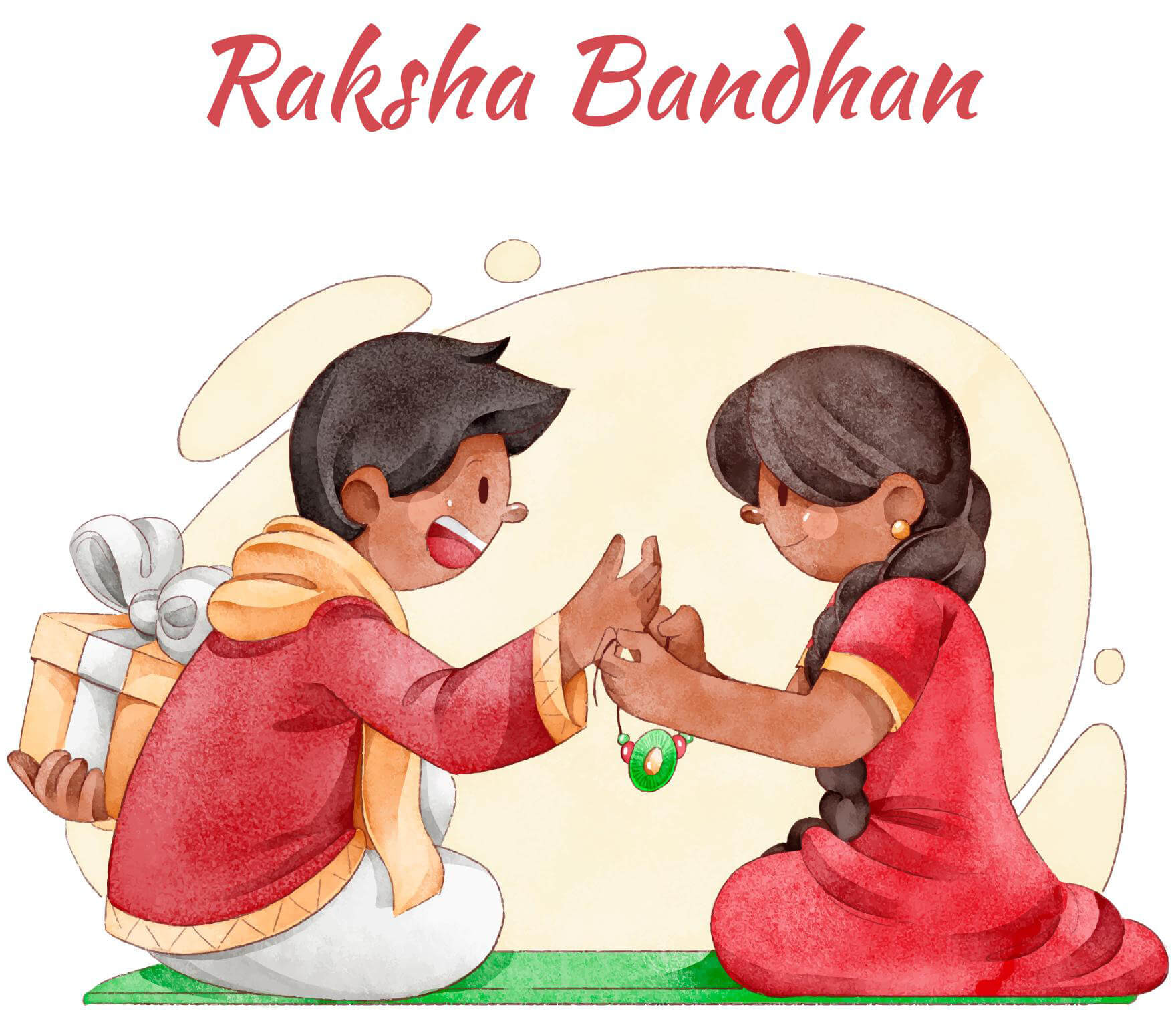 Stories related to Raksha Bandhan
This festival is known for its many stories and celebrations. Let's explore some of them now.
1. Lord Krishna and Draupadi
Raksha Bandhan originates in the great epic Mahabharata. During Yudhishthira's Rajasuya Yagnya, Lord Krishna injured his finger while punishing the evil Shishupala. When Draupadi saw Krishna's finger bleeding, she tore a corner of her saree and tied it to his finger. Krishna, moved by Draupadi's affection, promised always to protect her. This promise planted the seed for many others to celebrate Raksha Bandhan.
2. Lakshmi Devi and King Bali
According to the Shrimad Bhagwad Purana, when Lord Vishnu revealed his enormous form to King Bali, the latter invited him to stay in his palace. On the other hand, Lakshmi Devi desired to accompany her husband to Vaikuntha, so she tied Rakhi to King Bali and requested Lord Vishnu accompany her to Vaikuntha. This story shows a sister who rightfully asks that her brother grant her a wish.
3. Yama and Yamuna
Yama's sister Yamuna was thrilled when her brother visited her after a gap of 12 years. She expressed love by preparing a grand feast for him and tying a Rakhi on his wrist. The God of death was extremely touched by his sister's love and blessed her with immortality.
4. Santoshi Mata and her brothers Shubh and Labh
Once Shubh and Labh, the sons of Lord Ganesha, watched him celebrate Raksha Bandhan with his sister Manasa. Seeing the love of a brother and sister, they also wished to have a precious little sister. To fulfill their wish, Lord Ganesha created Santoshi Mata with his powers and thus was born another beautiful tale of sibling love.
Aspects of Rakhi
We have looked at the stories surrounding Rakshabandhan, but now we will see some of its unique aspects.
1. Lumba Rakhi
We all know that on Raksha Bandhan, sisters tie Rakhi to their brothers. However, in the Rajasthani and Marwari communities, the sisters also tie Rakhi to their sister-in-law. They believe the festival is complete once their brother's better half receives the Rakhi. This custom is known as Lumba Rakhi.
2. Pavitropana
Pavitropana is the Gujarati name for Raksha Bandhan, and it is a time when people not only celebrate Rakhi but also worship Lord Shiva. Worshiping Lord Shiva on this day is thought to help devotees atone for their sins.
3. Narali Purnima
Narali Poornima is also celebrated on Raksha Bandhan in Maharashtra. On this full moon day of Shravan month, the fishermen community worships the sea and offers coconut (called Naral in Marathi). They pray to the Sea God to protect them from natural calamities.
4. Gamha Purnima
Raksha Bandhan is celebrated as Gamha Purnima in Odisha when farmers worship the cattle. On this day, they also worship Lord Balarama, the God of Agriculture.
Above, I have only mentioned a few stories about Raksha Bandhan and its celebration. However, there are many stories and ways of celebrating this festival. So, dive into this sea of knowledge and share your pearls of wisdom with others.