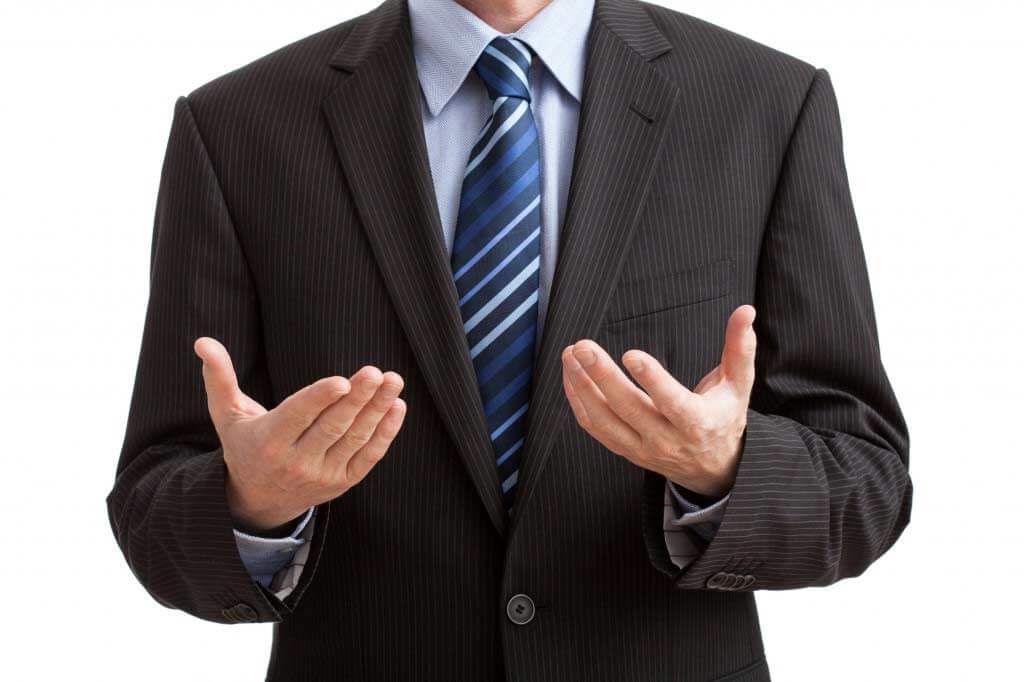 Professional life skills
In this article, you will learn about few top-notch Professional Life Skills which if you use, will be able to create amazing professional life skills and the same charisma present thought leaders have mastered. If you are always wondering why some people have more authority, charisma, impression, and presence than others, here's the secret. They know something other people don't know. And in this comprehensive article on body language, you will learn how to affect people around you with your presence.
But before that, let's create some foundation on which the explanation would become easier.
Why is body language so important in Professional life skills?
Body language creates a major impact on people who are watching or listening to you. Yes, verbal communication matters. But the people, who have mastered both, will create an enchanting presence around them that they would actually become irresistible.
For example, you want to hide something, and as a matter of fact, you're not saying anything to anyone about it. But while talking, you're not looking into anyone's eyes, and you're almost not paying attention to what others are saying. Even if you think you are able to hide something from other people, unconsciously, you're caught. People are asking you questions. They are noticing that you're trying to hide something. You're wondering how come they know that! Yes, you showed them with your body language.
To be able to use body language effectively, you need to know how you communicate with your demeanor and how people communicate with their body gestures.
In this article, we will talk about 6 typical body gestures you can use to create an enormous presence around you. These 6 body languages are recommended by Body Language Expert Vanessa Van Edwards. We will also present you with a real professional life skills example for each one of these body gestures so that you can link up and understand how they work in professional life skills.
Let's get started.
Hand gestures
Body language is mostly seen when you're communicating. Because when you're talking to people, they're looking at you, and you're the center of their attention. During your talk, you need to be particularly careful about your body language. The best way to make your audience feel about your presence is to show bold hand gestures. These hand gestures are only shown by people who are super confident about what they are saying. Now you might be saying that – I'm not that confident. But let us come to the point with a metaphor.
A group of people reported that they don't smile because they don't feel happy. The researchers asked them to smile first even if they're not happy. Within few times of repeating the smile by force, they discovered that they are feeling happier. So, in this case, when you're not particularly feeling confident, you need to use this body language. The first is bold hand gesture. How would you do it? Simply try to match your hand gestures with the content of your talk.
For example, if you're talking about including different groups together, bringing two of your hands closer to your heart constantly will convey the same. Let's take another example. Suppose you want to say that the sales figure is record high this year. Use your hands to gesture as you're putting your right hand on the upward graph, and instantly you will be able to connect with the audience.
The takeaway here is whenever you use body language like hand gestures, it should match with what you're trying to convey. And you're done. Productivity guru Tim Ferriss is excellent at using hand gestures. When he is on stage or whenever he speaks, he uses his hands in such a powerful way that the audience gets mesmerized by his presence.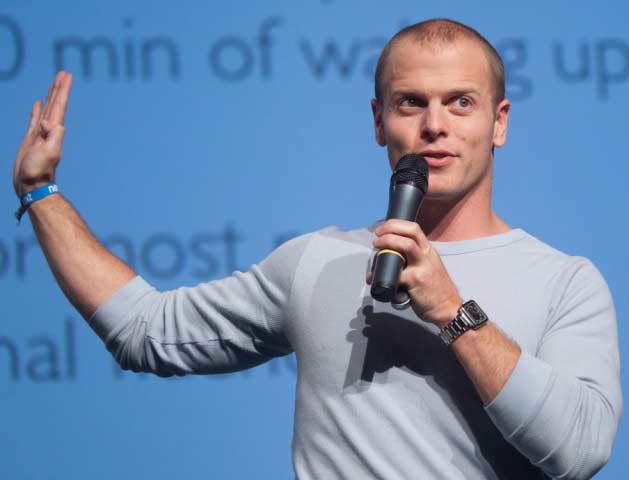 Steeple
Have you ever seen any speaker sitting on the couch or standing on the dais and touching each hand with their corresponding fingers? That's the steeple. If someone is showing that body language, it's better not to argue with them. When one shows steeple, that means they are well prepared with whatever they are presenting or saying to you.
For example, if you see that one of your opponents is showing steeple, it is better not to argue on that particular point. So how steeple can help you? In any type of professional situation, in a meeting, in negotiation, in the interview, in collaborating with clients or peers, you can use steeple. By this simple body language, you can show other people that you are an authority on whatever you are speaking on or talking about. And it is an indication to show them that you're here well prepared and better they would listen to you.
In real professional life skills, thought leader on business and professional life skills, Marie Forleo always shows this body language. No matter whatever the occasion, you will see Marie putting her hands together and showing steeple. That doesn't mean that she looks rude. All it means that you better listen to her. She teaches awesome content. And her way of delivering it is amazing too. But what sets her apart is her steeple.
This simple body language makes her a top expert on business and professional life skills. You can learn from Marie, and you can use this simple body language to improve your presence around your peers, colleagues, and boss and even in front of your families. Ultimately all we need is a little tweak in whatever we do, and guess what, you're done.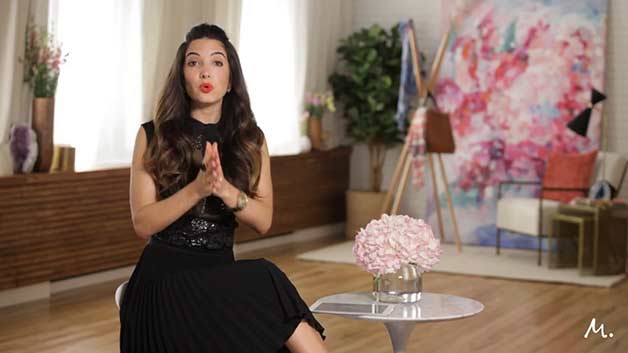 Eye-brow raise
You may not have guessed it this body language. Yes, eye-brow raise works every single time. But what if you don't have good eyebrows? Still, a nice tilt upward of your eyebrows will work fine. What does eye-brow raise mean, by the way? Whenever someone is doing it, it simply means that s/he is talking something great, and all you need to do is to pay attention. Paying attention is simply a great thing to do. Most speakers and leaders get panicky about how to make their audience to pay attention to what they are saying.
They don't get any clue, and they wonder what they should do to make it happen. Here's a little tweak if you are a leader or a speaker, or a professional. All you need to do is to raise your eyebrows a little bit while speaking. Don't pay attention to it, and don't do it as if you're here to do that only. No. You need to look normal, and you should appear like someone who is sincere about what they're speaking about.
If you do it extra, then there is a chance that it will create humor. If you want to bring in humor in your talk, that's okay. But if your purpose is to bring sincerity and if you want your audience to pay attention, simply do it a little. Who is the master of eyebrow raise? Yes, he is Ramit Sethi, a financial guru and author who delivers an excellent speech and provides extreme value to his audience. Of course, his content is amazing; but what he does differently is to tilt his eyebrows upward as he talks. He uses it always, and he says he is the best at using it. If you have never seen him speak, go check out, and you will understand what body language like eye-brow raise really means.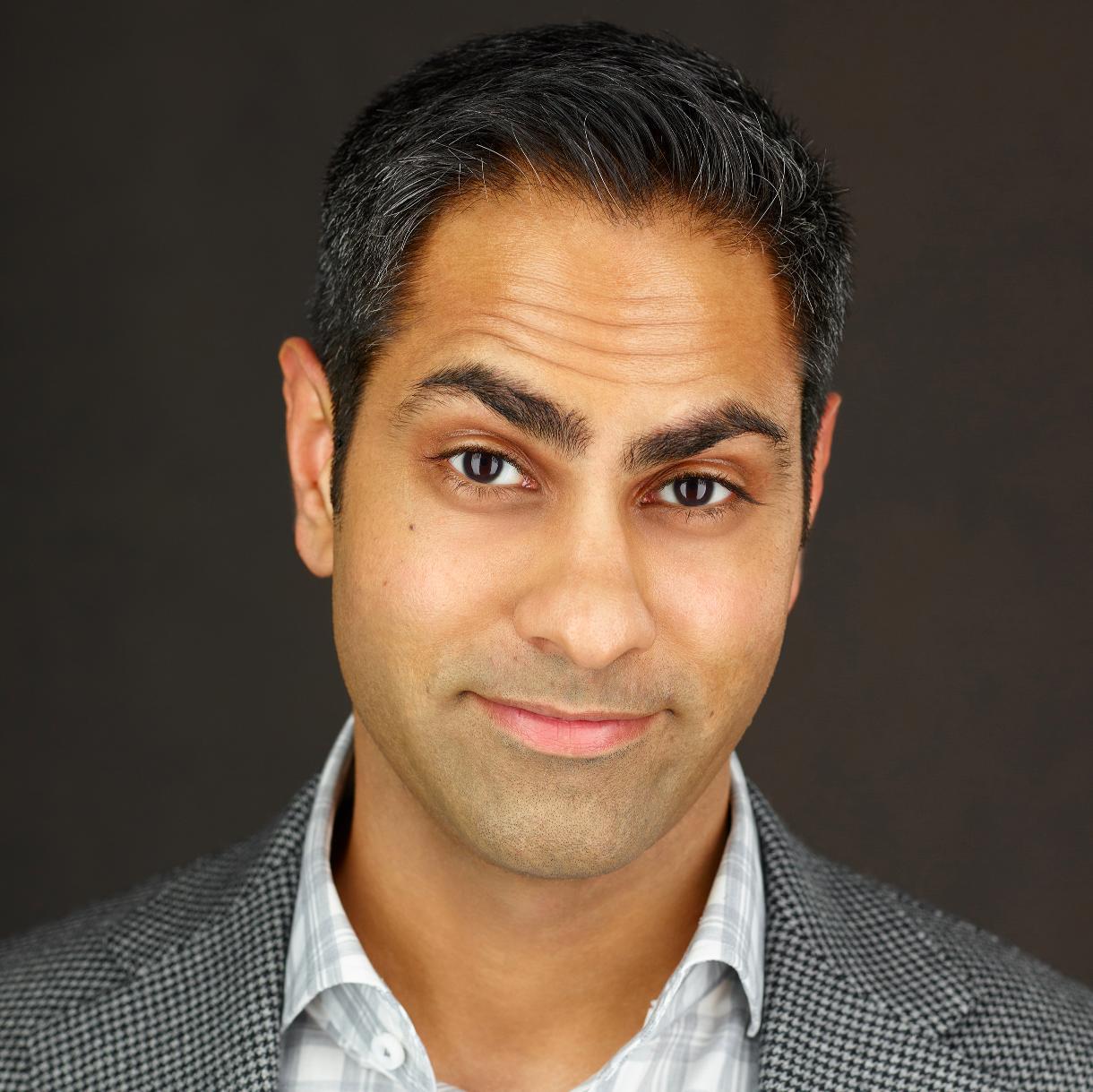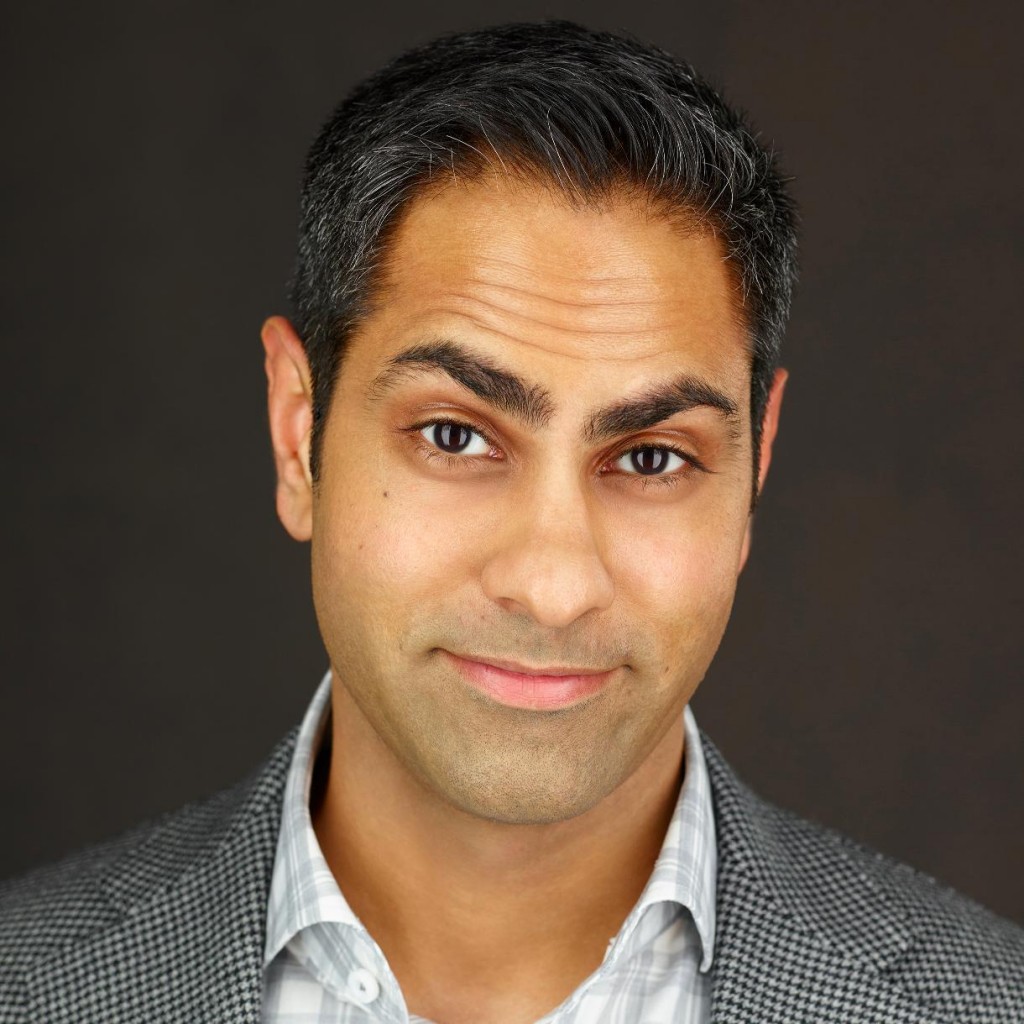 Leaning in
This is an amazing body language you can use to connect with your audience warmly. You can say this is the easiest among all other body languages. But you would agree that few body languages come easy to some people, and the same body languages become tougher to use for others. If you have never seen people leaning in, or you never did, try it right away.
All you need to do is to push yourself toward your audience a little bit. It is said that the tree which has the most fruits often bows down toward the earth. Think about this metaphor while leaning in. As if you are being humbled by your audience's presence. But leaning in conveys a different message than humility. If you do that, you will convey that you have some secrets to share with the audience. And guess what, everyone likes to listen to secrets.
Where would you use this body language? Anywhere you want to use. In front of your peers, in a meeting, while giving the keynote speech, or while simply talking informally with friends, you can use this gesture. Now, who is using it on a regular basis? She is a fierce entrepreneur and author of "The Desire Map", Danielle LaPorte. Whenever she speaks, she uses this body language.
All she does is she tilts a bit forward while talking, which creates an awesome connection with an audience. Her audience feels that she has something special to share and stick to her until she finishes her speech. Now she delivers excellent materials, but her secret to reaching the hearts of her audience is leaning in. If you have not tried it, you should. Try that today with your colleagues and peers and see how wonderfully you get them connected to your speech.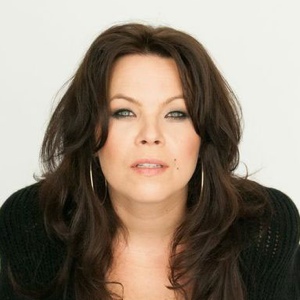 Facial Expressions
If you want to make yourself memorable to your audience, you need to master this body language. You don't need any training to do that. All you need to do is to understand the content of what you want to say and align your facial expressions along. For example, you have seen many people who are speaking something else, and their facial expressions are something else. Most people don't feel while speaking or communicating.
Either they speak without any facial expression, or they give wrong expressions. Now think about a lady who delivers awesome material, but if she is unable to express the same in her body language, what will happen then? What is she smiles more than necessary? What if she nods her head too much? What if she never gives a facial expression? Will you enjoy her talk or enjoy talking to her? No. The same is true for you.
You need to master this to be able to be more memorable and more likable. The bottom line is to use proper facial gestures to be more charismatic and likable. Now from whom you would learn this in real professional life skills? He runs a great marketing blog, "Social Triggers", and shares some awesome videos on online marketing. He is Derek Halpern. He has amazing facial expressions.
If you have not seen him speaking, go check him out. You will learn that by simply changing your facial expressions, you will become more charismatic and more likable among your peers. Be careful about doing it too much as it can lead to the opposite of what you're trying to do. Use it as naturally as you can, and you would do an excellent job with their body language.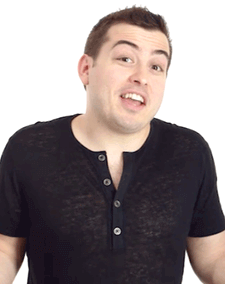 Head tilt
It's such amazing body language. You may not hear about it much, but it is excellent body language to show that you're not only sharing information with your audience; rather you are also ready to listen to them. Head tilt is a gesture which eases up the insecurity among your listeners and watchers, and they feel secure to share their information with you as well.
Just tilt your head, and you will be able to ease up your colleagues, peers, boss, and friends. For example, suppose you and one of your team members are talking about a project. You don't agree on a certain point, and you share what you think by tilting your head at one side. That means you're not rigid about your own ideas. You are open, and you are ready to listen to what your team member has to say about the same.
It is an amazing body language, and if you can use it, it will instantly increase your presence. Who is the real professional life goals figure who uses head tilt almost always? Yes, she is Kris Carr. She is a wellness activist, and she writes an incredible blog, "Crazy, Sexy Wellness". Whenever she speaks or communicates with her audience she tilts her head slightly and shares whatever she has to say. This simply gesture instantly increases her credibility and makes her a charismatic communicator. You can use the same body language and can connect with your friends, colleagues, and subordinates.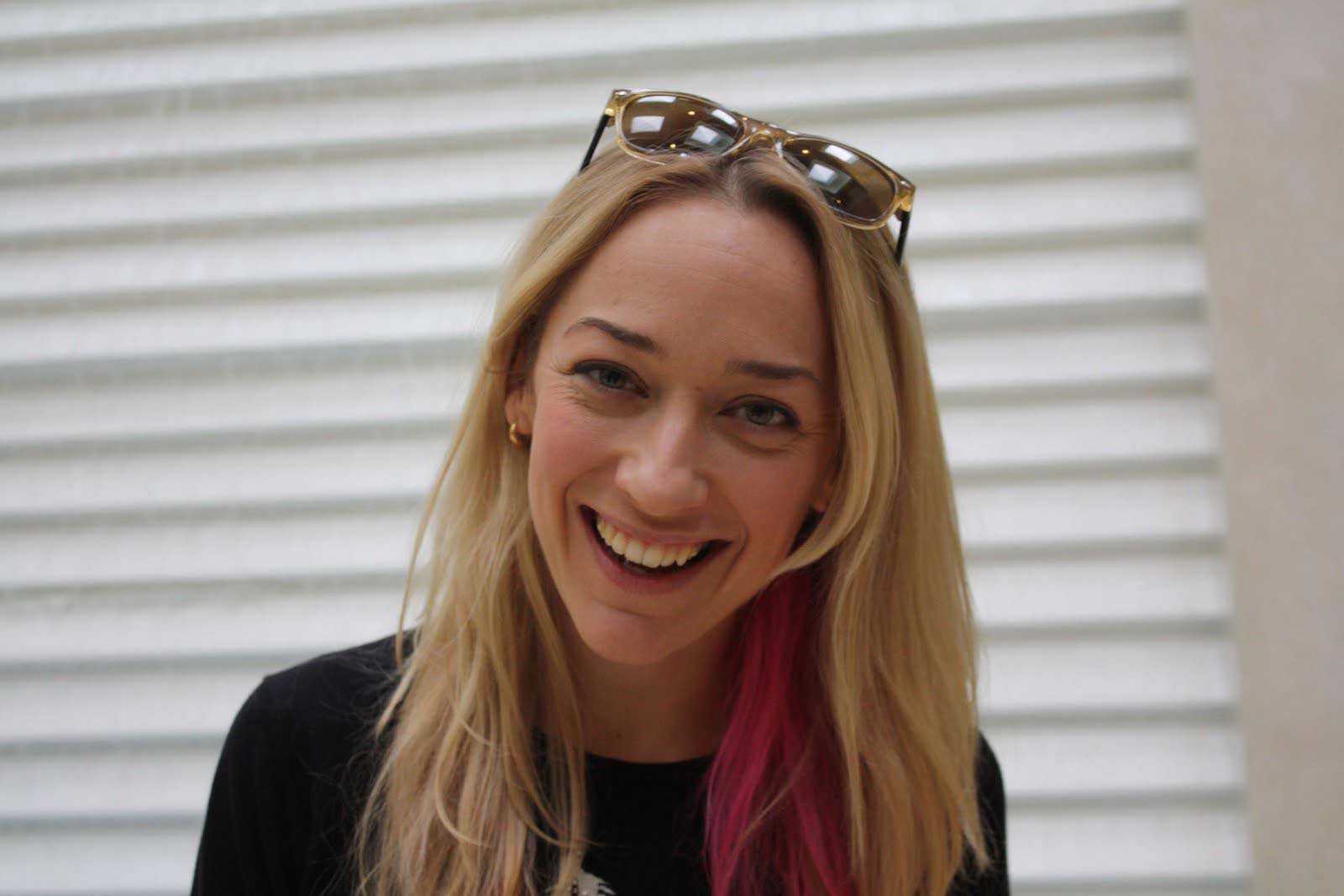 These are the top 6 body languages you can use to create amazing professional life goals. If you still don't believe in these body languages, choose one and try it for a week. You will see the difference it will make in your Professional life Coach goals. Body language is easy. All we need to do is to understand it and practice your professional life goals.
Recommended Articles
This has been a guide to 6 effective body language tips, choose one and try it for a week. You will see the difference it will make in your professional life skills. These are the following external link related to professional life skills.