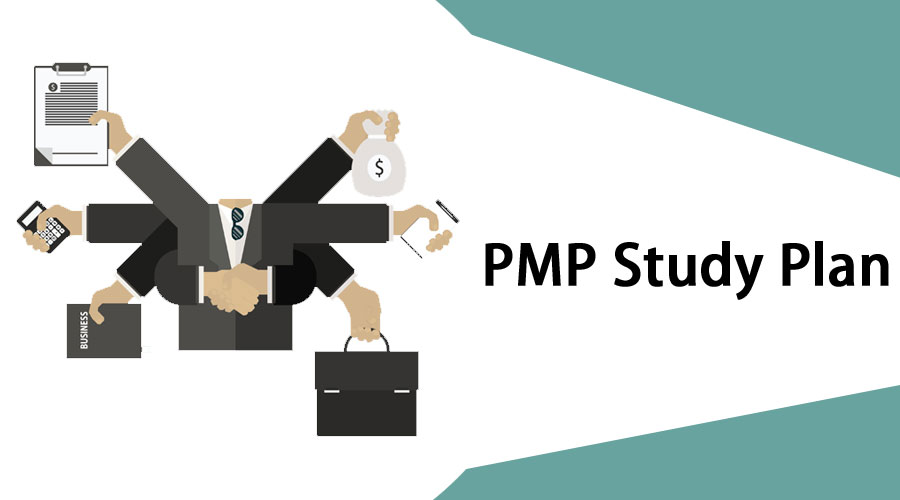 Introduction to PMP Study Plan
(Project Management Programme) PMP Study plan is a globally recognized certification programme conducted by Project Management Institute (www.pmi.org), and it is a highly prestigious credential for those who love to take challenges and want to climb up the ladder of success. According to the report of the PWC survey, PMP certified managers handle the projects more efficiently and effectively compared to other certified or non-certified managers, and even the success rate of delivering projects is three fourth than others. PMI also claims it as gold standard certification because the course materials are designed on the basis of industry best practices and challenges.
Still, there are some conceptions regarded as drawbacks, cited with PMP certification. Unlike other exams, some people consider it as one of the toughest exams they have ever faced, and it is time-consuming. It is true that the prestige of this certification lies in its tough standard required to maintain and pass the certification. But hard work and proper planning of study will help to taste the sweet fruit of it.
Basic Requirement for PMP Certification
There are some prerequisites to get the eligibility for appearing at the PMP certification examination.
An aspirant must have either:
High school diploma, five years of professional project management experience and 35 hours of professional project management education.
Or
Bachelor's degree, three years of professional project management experience and 35 hours of professional project management education.
What is PMP Test?
The Project Management Body of Knowledge has the right to set the credentials of the test as per each industry standard. The applicant can appear for the exam either on a computer or on paper based on their location.
The PMP exam evaluates the applicants not only the understanding of concepts but also the practical applications of five performance pillars –
Initiating the Project
Executing
Monitoring and Controlling
Closing the Project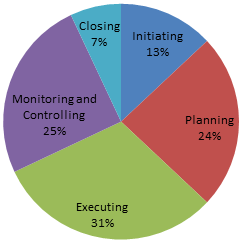 The percentages determine the weight of each domain given in the exam. In this exam, there are 200 multiple choice questions covering five domains, and out of these, 25 are not counted at the final score; these are sample questions that are used to improve the standard of the exam. But the aspirant cannot get any clue about these because the questions are placed randomly. Besides that, the applicant would not get a chance to use any reference material during the exam.
How to Prepare for PMP Exam?
There is no concrete answer to how much time should an aspirant take to prepare for the PMP exam? While some students take only fifteen days for preparation and clear the exam, others may have prepared it for a whole year. Actually, it depends on the student's project management background, availability, and dedication towards the completion of the test. As most of the aspirants are working professional, so one should make a study plan in leisure time or weekend and holidays.
These are some steps that an aspirant of the PMP test can follow for preparation:
1. Fix a Timeline
The first work of an aspirant has to fix a target date for examination, and then he or she should chalk out a plan for substantial time division of doing a study based on his or her working schedule.
2. Make your Own PMP Study Plan
The candidate has to realize his or her preference for doing a study. Some people prefer classroom-based training courses, while others like to do online courses. It is better to get a partner who is also preparing for PMP. It supposes to give a good outcome because both the aspirants can discuss various concepts and share their views.
Take Notes During your PMP Study Plan
The student should note down everything critical, like formulas, hints, and different concepts for future application. It is suggested to write down any valuable information wherever you get it.
1. Study PMBOK Guide, Glossary, and other Materials
It is recommended to read all the textbooks and PMBOK guide thoroughly. Read the glossary and memorize the terms as well, because the meaning of various terms is not only necessary to pass the exam, but these will be used for the daily function of project management. If needed, the candidate may read other high-level books to clear the concept of PMP, though the guide provides definitive study material for the test.
2. Make Practice as much as Possible
This is the biggest suggestion for all the participants to take a practice session as much as possible. Many practice exams and simulators are available; you should choose one of them to test your progress as a part of your study strategy.
While a student has many options (30/60/120 days) to prepare PMP, it is always suggested to ensure that you have a proper plan for preparation. Here a plan of 60 days of preparation has been given as an example, although each student designs their own study plan what best suits him or her.
This table demonstrates 60 days of the PMP Study Plan.

One additional day should be allocated for final review.
Within these 60 days' time planning, you have to take a mock test to measure your progress and establish the areas you need to focus your attention on.
Here is another table that defines 30 days of the PMP Study Plan.

Although the experts never recommend 30 days study plan, yet sometimes there are some legitimate reasons that the student compels to opt for 30 days or 15 days PMP Study Plan.
Conclusion – PMP Study Plan
PMP Study Plan can be asserted that PMP certification is an important credential that enhances the credibility of the resume. The biggest draw is the high salary that a project manager earns after completion of that certification. Project Management Institute provides a networking opportunity, as a PMI member, to the PMP certification holders across the world, and this community helps to build a professional network and keeps updated about new methodologies. Last but not least, attaining PMP certification will help the aspirant to improve the knowledge level of handling project management tools & techniques and also helps to learn new tricks & techniques of project management activities.
Recommended Articles
This has been a guide to PMP Study Plan. Here we discussed the primary requirement and how to prepare for the exam, taking notes while studying. You can also go through our other suggested articles to learn more –