Updated May 26, 2023
Ancient Egypt
Egypt is full of mysteries and secrets! It's a land of ancient monuments, magnificent achievements, breathtaking views, and delicious cuisine. There are many fascinating places to visit in Egypt.
Top 3 Places to Visit in Egypt
Egypt is one of the most exciting places to visit and explore!  This article will explore the top 3 places you should see if you ever find yourself in Egypt.
#1 Pyramids of Giza
One of the must-see destinations in Egypt is the Pyramids of Giza, located on the west bank of Cairo. This majestic site has become iconic worldwide and is a testament to Ancient Egyptian architecture.
The Pyramids at Giza are three gigantic monuments built around 4500 years ago by pharaohs Khufu, Khafre, and Menkaure for their burial tombs. The largest pyramid belongs to Khufu, known as 'the Great Pyramid.' It stands an incredible 147 meters tall, and it is estimated that it took over 20 years to build this immense structure.
Things To Do
Climb these iconic structures, explore their passageways, and marvel at their grandeur, something you'll never forget! There's also plenty more to discover around the area, such as hieroglyphic inscriptions carved into walls, exotic animals roaming freely, and incredible archaeological sites like Mastaba Tombs.
Best Time To Visit
Egypt is best visited in the winter (October to March). More specifically, between 10 AM and noon, after the morning rush, is the ideal time to visit the Pyramids of Giza because you'll avoid the crowds and the cloudy sky that makes it difficult to see the monuments.
#2 Valley of Kings
 The Valley of Kings is an iconic archaeological site in Egypt that has fascinated travelers and archaeologists for centuries. Several ancient tombs from the New Kingdom period may be found on the west bank of the Nile river (1550-1069 BC). The area was a royal burial ground for over 500 years, containing some incredible monuments to explore.
The most famous tomb here belongs to King Tutankhamun, whose remains were discovered by Howard Carter in 1922. His grave still contains new artifacts, including chariots, jewelry, and food! Other notable tombs include those belonging to Rameses II and Amenhotep III, and each offers unique insight into the past lives of these powerful Egyptian rulers.
Things To Do
To know about Egypt's past, you must head to Thebes and visit the Tombs of Pharaohs. These tombs were built for some of Egypt's most powerful pharaohs. Within these tombs, you can see hieroglyphics covering walls from floor to ceiling – an absolute must-see!
Best Time To Visit
The Valley of the Kings is best visited between October and April when the weather is more relaxed but still comfortably warm. The summer can be unbearably humid in the tombs. Beat the crowds by coming early to the West Bank attractions, which open daily at 6 am.
#3 Islamic Cairo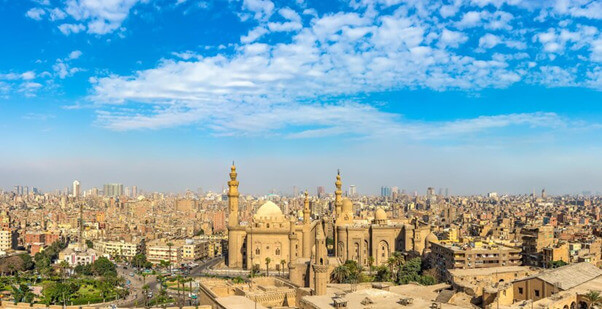 Islamic Cairo is one of the top places to visit in Egypt. The area has remained unchanged since the Middle Ages due to Islamic laws protecting sites from being altered or destroyed. Visitors will find ancient monuments such as The Citadel and Al-Azhar Mosque, which are a testament to the region's past grandeur. Shopping in the Khan el-Khalili bazaar is also a must for travelers looking for authentic souvenirs and goods from local artisans.
Things To Do
Please take a tour of Al-Azhar Mosque and look at the marvelous architecture. This mosque is one of the oldest universities operating today, established in 970 AD. Make sure to visit Khan El-Khalili – Cairo's beloved souq. Wander around the narrow alleyways and shop for souvenirs such as traditional handicrafts or spices like cumin and cinnamon.
Best Time To Visit
The best time to visit Islamic Cairo is ideal between November- April.
Conclusion
Egypt is an incredible country full of ancient and modern attractions. So book your flight, pack your bags and get ready to explore some of the world's most significant historical sites! Even if you only have a minimal time in Egypt, these three places to visit in Egypt are a must and should be on your itinerary.