Updated May 25, 2023
Top Beaches in Goa
Need a break from everyday life? Thinking of regaining calm and tranquility? Whether it's a fun-filled trip with your pals or a treat to yourself of a solo ride, beaches in Goa are the sure shot to bring back that thrill in your life.
Best Tourist Places to Visit in Goa
Here we present the best beaches in Goa to visit in 2023. Why stay mum when life can be so fun?
#1 Vagator Beach
(Image Source: Freepik.com)
Vagator Beach stands atop our list of the finest beaches in Goa. With Chapora Fort in the background, it feels like a dream come true to an onlooker.
Scattered black rocks in the bed of white and soft sand of Vagator Beach, one can not resist making a sand castle and capturing the moment.
The beach is divided into Small and Big Vagator and attracts thousands of tourists to its fun-filled and colorful lifestyle.
No wonder this North Goan beach is the most camera-captured in Goa! One can't miss the experience of having a fresh coconut drink while enjoying its scenic beauty.
#2 Anjuna Beach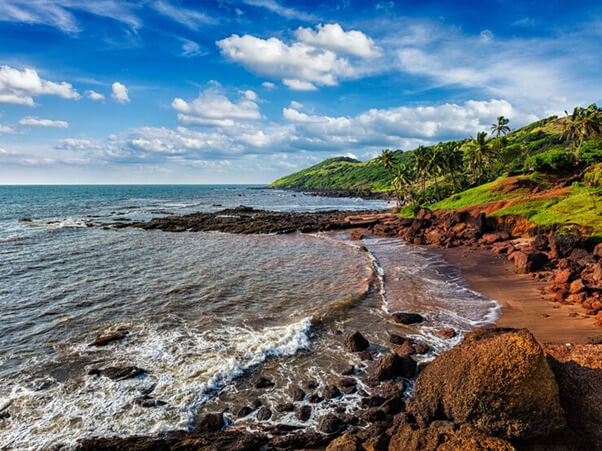 Anjuna Beach is one of the must-visit beaches in Goa for thrill-seekers. Enjoy water sports like bumping rides and parasailing.
Highly renowned for its solid nightlife, Paradiso is the most sought-after nightclub at Anjuna beach for grand celebrations. 
Nature lovers will love to call this dreamy landscape their second home. Spend cozy nights with a full moon gracing the dark night skies and the sea waves frothing the shores.
It offers a luxurious lifestyle and platters of savoring seafood to binge on. A visit to Anjuna beach is incomplete without a crazy-shopping experience at its Wednesday Flea Market.
#3 Calangute Beach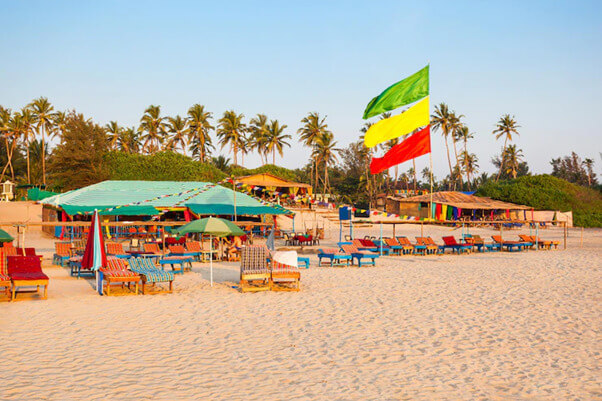 Calangute Beach stands atop the longest beaches in Goa. Renowned as the Queen of beaches for its unparalleled beauty, this bustling beach is a giant tourist hub.
Adventure lovers can try out numerous watersports like water surfing and parasailing etc. If the heart screams for some shopping, say, why not! You can head down to roadside markets to gift yourself cute beach outfits and accessories. 
Calangute Beach is famous for its Kashmiri, Indonesian, and Tibetan handicrafts and antiques.
If you are a catholic, Calangute Beach is one of the best beaches in Goa. It's parties and nightlife call for losing self on the beats of music.
#4 Aguada Beach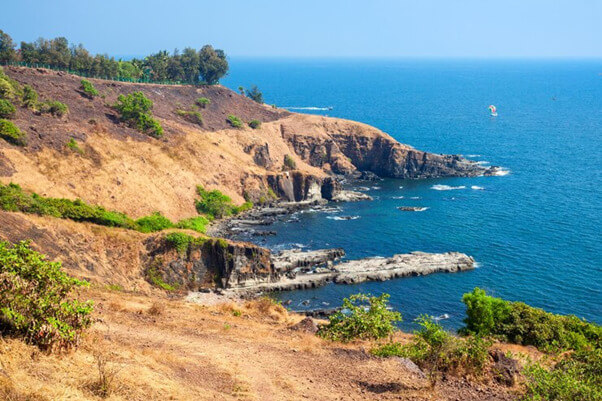 In love with gazing at the sunsets? Out of all the beaches in Goa,  Aguada Beach is your dream destination. Enjoy sunrise and sunset at this magical place of love and stroll through the scenery as you recharge your soul and tummy with lip-smacking Goan food. 
The majestic Portuguese-styled Aguada fort is the showstopper of this beautiful beach. Tire yourself with jet-skiing and other renowned water sports and have the experience you deserve. 
For shopping buffs, you can shop Kashmiri carpets, accessories, and a lot more from local vendors.
#5 Miramar Beach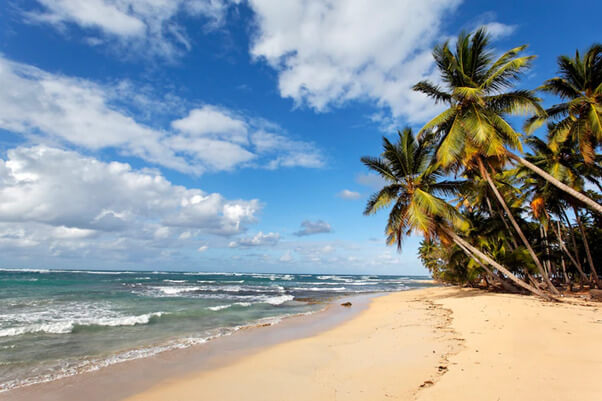 This scenic beauty is popular amongst the masses and is a sought-after choice of beaches in Goa. With a golden-hued silvery sand bed, Miramar beach rests beautifully swaying palm groves.
Formerly known as Gasper Dias Beach, Miramar Beach is the perfect spot for a fun trip with friends and family. The beach offers a dreamy view of the Mandovi River connecting with the Arabian Sea. 
The statue of the first chief minister of Goa, Late Dayanand Bandolkar, and the historic Aguada Fort in the backdrop are the perfect sights for tourists. Satiate your hunger and soul with magnificent sunset and savory Goan cuisine.
For Birdwatchers, Miramar Beach can be a go-to spot in winter as it welcomes flocks of a large number of migratory birds.
#6 Patnem Beach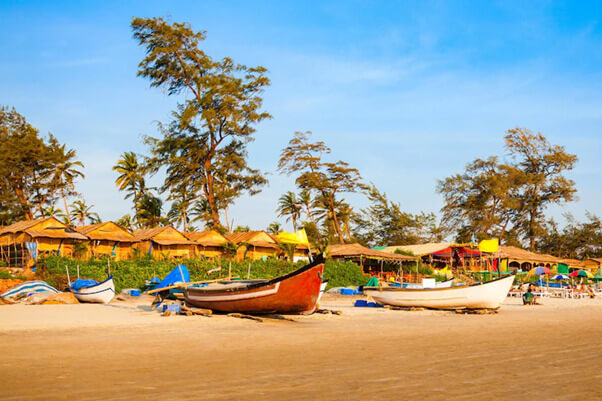 Away from the hustle-bustle, Goa hides this secret paradise. For every soul that yearns for tranquillity, Patnem beach awaits you with open arms.
Scintillations of light, the gushing sounds of the waves, and the rustling of coconut trees are that mental recharge your soul needs.
Try out authentic Goan seafood from the local shacks and let its flavors sit on your tongue.
Buy and gift beautiful souvenirs from the local shops as a token of love.
The shades of blue with the backdrop of sandy beaches suit every Goan lover. With stress taking a back seat, plan a kickass vacation on the beaches of Goa. 
Recommended Articles
We hope that this EDUCBA information on "Beaches in Goa" was beneficial to you. You can view EDUCBA's recommended articles for more information,