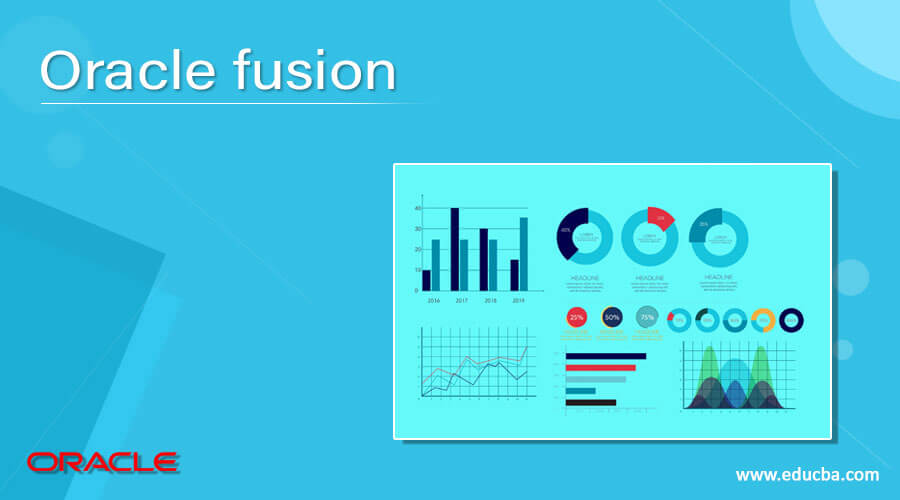 Introduction to Oracle fusion
Basically, Oracle fusion is a service-oriented platform as well as an application suite and it is used to join the next generation enterprise technology, application, and services including oracle fusion middleware and fusion application. It is an open standards business-oriented application that provides new different standard ways to increase the business as well as easily adopt the new technology. Normally fusion works with the oracle enterprise application to a new level of performance of the business.  Oracle fusion provides a different option to the user to match the individual business demands. The standard of fusion responds effectively and we make easy changes as per user requirements.
Why do we need oracle fusion?
The main benefit of fusion is that it has the ability to integrate with the hybrid architecture of the cloud with frameworks for external development.
Another main reason is that it has the capabilities to optimize performance.
Oracle fusion offers better price and performance than other suites.
It is also useful to make customer relationship management.
This is easily adopting new technology as per requirement.
The fusion includes financials, CRM, and HCM.
It is useful for inventory and cost management.
It is also helpful for innovation management.
It is useful for obtaining goods or services.
How does Oracle fusion works?
Now let's see the fusion works as follows.
It has different components, let's see one by one as follows.
Standard Based Architecture
The oracle fusion is standard-based technology and it responds quickly with flexible changes, user-driven business software that is helpful for best in class business capabilities. The fusion includes the following product.
Oracle WebCentre is useful to determine the design time as well as it provides the runtime tools to develop enterprise portals and social networking sites.
It also provides business intelligence capabilities.
It is universal content management that means we can manage the document, web content document, digital asset management and records retention functionality for business applications.
The Oracle SOA Suite provides the set of service infrastructure components for deploying, designing, and managing SOA applications.
Business Processes
Oracle fusion application is s best practices business process. It includes the oracle product line such as oracle E-business Suite, PeopleSoft, oracle on demand, etc. The user interface of fusion is user-friendly and the design of applications increases productivity. The fusion interface is role-based which enables the delivery in multiple modes, devices, and different channels. It is easy to configure through the JDeveloper during the design time. The business process offers built-in user communities and workspace for the users.
Select Deployment Options
Oracle fusion has different deployment options as follows.
It is hosted by the enterprise.
It uses the public cloud and is hosted over the internet such as Software as a service.
It also uses private cloud and is hosted as Saas or BPO offering.
Another and main option is the hybrid implementation of both own premise and cloud.
Security
It offers a different security option as follows.
It provides role-based access security.
It also provides consistent and transparent data security.
It has robust privacy protections.
All tools of fusion use the same policies and across the information lifecycle.
It provides access provisioning.
Oracle Fusion Architecture Design
Oracle fusion includes the following product families as follows.
It has a customer management component that helps manage the customers, contacts, and resources.
It also provides financial flows such as assets, ledgers, cash cycle, invoices, payment, account receivable and collection, etc.
The next component in architecture is human capital management. It is used to manage employees for a company.
It has a project portfolio management, which is used to manage the project that means planning, budget, forecast, and customers bill as well as report performance.
Oracle supply chain management is used to manage the planning of orders, processes, and design and order fulfillment.
Data Model and Business Logic Design
This is the main component in the working of fusion, oracle fusion uses a unified data model, we can extend the data model as per our requirement. Logical data offers a flexible enterprise structure for global organizations.
Advantages and disadvantages
Let's see the advantages and disadvantages of fusion as follows.
Advantages
It has built-in invoice imaging for invoice integration. Oracle fusion automatically sends a scanned copy of an invoice to a specific email address.
Oracle fusion uses SOAP web services for data integration.
It has social networking within the application.
Installation of oracle fusion is easy.
It uses business intelligence.
Disadvantages
This is not user-friendly for new beginners.
It required more customization options for business support.
Cloud-related operations take more time.
Affect the performance of the application due to poor internet connection.
Examples
After installation of JDeveloper, we can open the application navigation and open the supplier module as shown in the following screenshot as follows.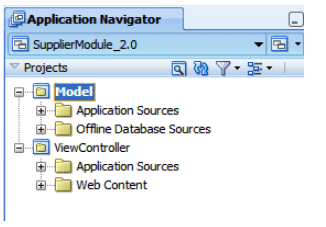 The model contains the java class and metadata files that are useful to display web applications, as shown in the screenshot below.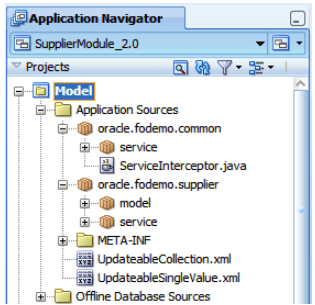 We can perform the different operations by using this tool, here we use a screenshot from the official website oracle.
Search form in supplier module as shown in the below screenshot as follows.

In this way, we can manage the supplier train and we can also see the product details by using fusion.
Usage of Oracle fusion
It is used for supply chain management.
It is used to set up the product details that means family
It is used for business process management.
It is also used for financials, GRC, HCM, and SCM.
Conclusion
We hope from this article you have understood about fusion. From this article, we have learned the different examples of Oracle fusion. We also see what are the advantages and disadvantages of fusion. From this article, we learned how and when we use Oracle fusion.
Recommended Articles
This is a guide to Oracle fusion. Here we discuss How does Oracle fusion works and Why do we need this fusion along with the Examples. You may also have a look at the following articles to learn more –