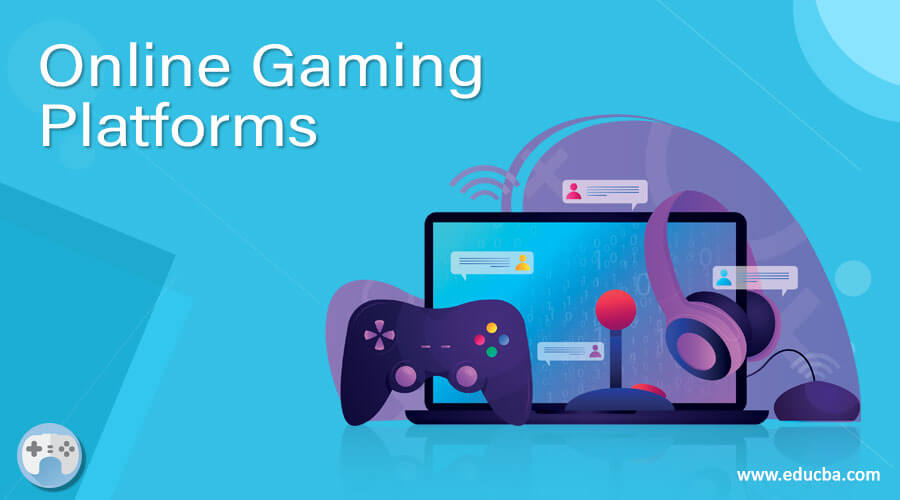 Introduction to Online Gaming Platforms
Online Gaming is an exciting and affordable way to play Video Games. It is more preferred than building a Gaming PC. Over the last few years, so many companies have released their online game platforms. Youngsters and game enthusiasts are linked to the gaming world these days and they share their live streaming on social media.
Different Online Gaming Platforms
There are limitless Online Gaming platforms that can be accessed over the internet which are given as follows:
1. Twitch
Twitch is a popular online game platform. It has a user friendly and interactive user interface. Twitch also allows gamers to live stream gaming videos on all social media platforms easily. It displays total views, followers, as well as live viewership of updated videos.
Features of Twitch:
1. It is compatible with all video streaming utilities.
2. The material is shared by practitioners as well as by hobbyists.
3. Accessible to online playlists.
4. Anyone can use it free of charge.
5. Twitch Turbo account offers access to extra chat rooms, unique emoticons, and a variety of features.
However, It shows unskippable video ads constantly. Also and it does not offer mobile streaming.
2. HitBox
HitBox has a user interface the same as most other video game streaming platforms however it also has a fine color scheme. Users can search for videos easily. Also, there is one more special characteristic of Hitbox that is streams can be categorized into public, private, as well as adults-only collections.
Features of HitBox:
1. It offers great streaming options categorization of videos which is loved by gamers.
2. User Interface is attractive.
3. high-performance computer is required to live stream videos
4. Inbuilt capture cards and external devices used for recording Hitbox videos.
5. It is free to use.
3. Steam
Steam is one of the best online gaming platforms for creating, playing, discussing games.
steam provides meetings and chatting with new friends, creating clans, joining groups. This platform offers Steamworks that has various services and tools which allow publishers and developers to distribute and publish games on Steam.
Features of steam:
1. It offers live streaming as well as the recording of your game.
2. Steam mobile app is supported by Android as well as iOS so accessing steam is very easy from anywhere
3. It has a multilingual interface that supports 28 languages.
4. YouTube gaming
It is a widely used online game streaming platform. Establishing a broader fan base for the creator's channel is a benefit here because the gaming platform on YouTube enables users to target only limited viewers. Thanks to its collaborations with Google AdSense the platform helps creators to make good revenue. Most channel owners have content that is ahead of streaming-only live games. Channels are seen commenting on streaming video games, scarce history as well as adding funny comments to the stream, etc. YouTube Gaming was launched in Asian countries like the Philippines, India, and Malaysia which improved their publicity and online engagements. The website broadcasts live games holding priority over the output of the creator and the viewers. It involves lower cost, attracts active users in real-time, and consumes less time to develop.
Features of YouTube gaming:
1. Gamers can watch videos with a 4K resolution level at a 60 fps frame rate.
2. There are various transcoding facilities provided for streamers.
3. The mobile application supports the Android and iOS platforms.
5. Smashcast
Smashcast is an online game platform that provides high-quality content So many streaming experts collaborating with smashcast to ENHANCE THEIR audience count. Users can categorize notable streamers of their favorite games.
Features of Smashcast:
1. Smashcast offers Well organized streams
2. eSports activity is Smashcat's Primary focus.
3. High Content quality
6. Disco Melee
Disco melee is a widely used online gaming platform that focuses on gaming, streaming videos on social media. It offers simple browsing options for users. There are so many active users with great content.
Features of Disco Melee:
1. Easy to use and impressive user interface
2. It offers 3 showcases categorize as Streamer's showcase, Viewer's showcase, and Social showcase.
7. Bigo Live
Bigo Live is the fastest growing online gaming site over social media. the recent update is full of great features which is efficient game broadcasting. Users can directly connect with the Bingo Live community. Hence the live video streaming works smoothly with other users.
Features of Bigo Live :
1. It is supported by Android APK, Mac, and Google Play.
2. It is fast and easy.
Conclusion
In this article, we have seen various Online gaming platforms and their features. You can choose any of the platforms to enjoy playing online. I hope you will find this article helpful.
This is a guide to Online Gaming Platforms. Here we discuss the introduction, different Online Gaming Platforms respectively. You may also have a look at the following articles to learn more –